As the 2018 Formula 1 season comes to an end, the Williams team have had their worst performance in recent times, perhaps ever. They finish in a distant last place in the constructors' championship with both Lance Stroll and Sergey Sirotkin in the bottom three in the drivers' standings. Yet Williams, as an organisation, are enjoying huge success as one of the most innovative and collaborative F1 engineering companies ever.
1. Learnings from Formula E
You may already know that Williams Advanced Engineering, sister company to the racing team, supplied the battery power to all teams in Formula E for the first four seasons and that there were only two battery failures across 40 cars in over 40 races. What is less known is that they won the 2018 Queens Award for Enterprise in Innovation for taking their technology learnings from Formula E and applying them to other applications including road car development.
They have established a joint venture with Unipart Manufacturing called Hyperbat which will become the largest independent vehicle battery manufacturer when the new factory opens in Coventry in 2019. The first customer lined up is Aston Martin for a limited production run of their electrified Rapide E.
2. One Of The Best Cars Never Built
An early collaboration between Williams and Jaguar was in the development of a hybrid supercar, the beautiful and technologically innovative Jaguar C-X75. This car had the performance of a Bugatti Veyron with the electric range of a Vauxhall Ampera; yet only 5 prototypes were ever produced. In development around the time of the global economic crisis, Jaguar decided in late 2012 to shelve the project saying that this wasn't a good time to launch a £1m+ supercar.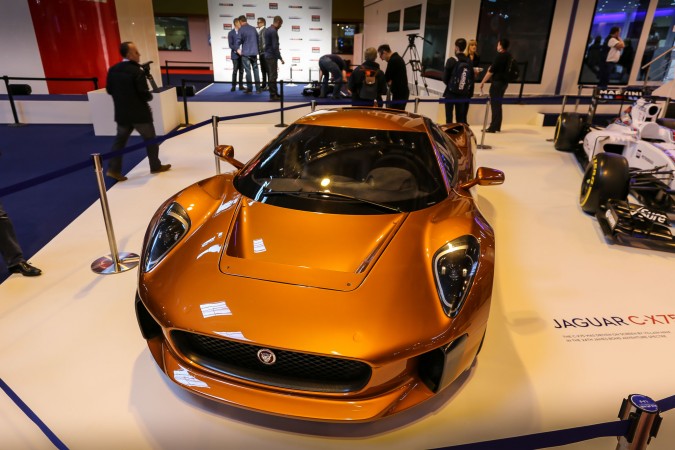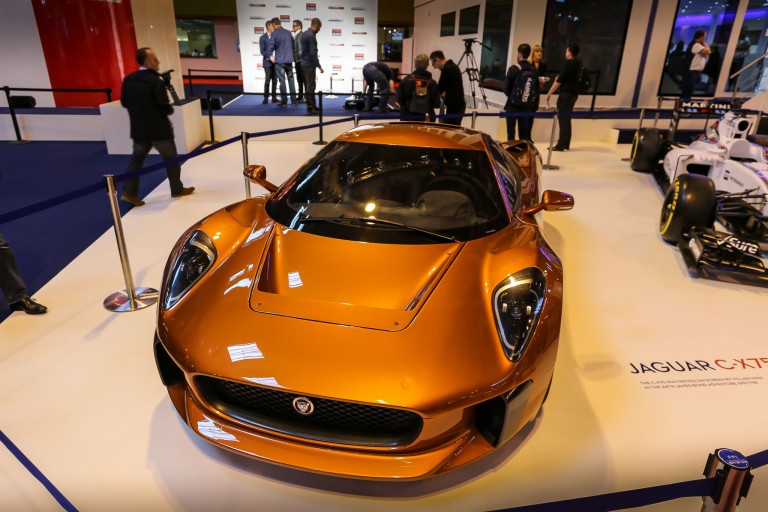 The following year, however, Ferrari launched the LaFerrari which was closely followed by the McLaren P1 and then the Porsche 918 Spyder. Had Jaguar seen things differently the so-called "holy trinity" of hybrid hypercars could have been a foursome!
The Jaguar gained renewed interest after a memorable car chase in the 2015 Bond film Spectre saw 007's DB10 pursued through the streets of Rome by a bronze coloured C-X75; although the stunt cars used shared only the external visuals and none of the underlying technology of the prototype.
3. Challenging Visual Design
Seemingly not put off by their earlier venture into hypercar development, Williams are now working with Singapore-based Vanda Electrics to produce a 200+ mph all-electric sports car. The Dendrobium D-1, debuted in prototype form at this year's Salon Privé at Blenheim Palace, is expected to enter production in 2019 and orders are already being taken for seven-figure sums. Like the C-X75, the D-1 development has demanded a number of engineering innovations from Williams to solve problems including battery placement, door openings and interior layout to fit the technologies inside a challenging visual design that apparently dates back to the mid-nineties.
4. Singer Dynamics and Lightweighting Study
Despite their leadership and focus on EV technologies, Williams still have interest and expertise in the internal combustion engine. Following a commission from a Singer client to improve the dynamics and performance of his customised Porsche 964, Williams have developed and productised a number of lightweighting, aerodynamics and handling modifications including a 500 bhp naturally aspirated Porsche engine which are now being produced on the Williams site by Singer and marketed as the Singer DLS (Dynamics and Lightweighting Study) upgrade package.
5. World Maritime Speed Record
Away from wheeled transportation, Williams have once again teamed up with Jaguar but this time to provide electric power, propulsion and control to a speedboat. The Jaguar Vector Racing V20E racecraft smashed the world speed record for a battery-powered boat earlier this year on Coniston Water with helmsman and Vector co-founder Peter Dredge clocking an average 88.61 mph across the 1km run.
6. Advanced Communications and Surveillance
From the water to the air, Williams are partnering with European aerospace company Airbus to develop an alternative to satellites and current surveillance drones called the Zephyr. Known as a "high altitude pseudo-satellite", the Zephyr project combines Williams' expertise in ultra-lightweight materials, battery technologies and electrical cell chemistry to produce an unmanned aerial system which could fly continuously at over 65,000 feet for months at a time. To be built in Farnborough, the Zephyr will be trialled by the UK Ministry of Defence providing advanced communications and surveillance capabilities.
7. Highly Configurable
In another partnership with an aerospace giant, BAE Systems, Williams have brought their extensive experience and expertise in creating advanced simulation systems for Formula 1 and Formula E to build a modular and highly configurable two-seat fast jet simulator which will aid in the optimisation of next-generation cockpit designs. For BAE, no strangers to advanced engineering themselves, the collaboration with Williams has brought them features and capabilities that they otherwise wouldn't have considered in a much reduced timescale.
8. Significant Energy Efficiencies
Sometimes even relatively simple concepts can bring about significant energy efficiencies and this is true of the Aerofoil. A joint development between Williams and Aerofoil Energy the device is a thin aluminium "wing" which can be attached to the shelf-edges of open-fronted chiller cabinets in supermarkets redirecting the cold air flow so that more is retained inside the cabinet and less escapes to cool the passing shoppers. It can improve energy efficiency by up to 40% which not only saves the supermarkets money but also reduces their carbon footprint. Either retrofitted to existing cabinets or built-in to new designs the Aerofoils are already installed in over 2000 stores across 9 countries.
9. Extremely Strong But Lightweight
Increasingly strict Formula 1 safety standards have demanded the use of extremely strong but lightweight carbon-fibre safety cells to cocoon the driver in the event of a high G-force impact. Williams have brought this expertise into the medical sector working with Advanced Healthcare Technology to design and manufacture the Babypod 20 to better meet the needs of infant emergncy transportation.
Previously a large and cumbersome incubator fitted into a dedicated specialist vehicle would be required to transport infants in need of intensive care. The Babypod 20 (named for the G-force impact it can withstand) provides the same capability at much lower price and is small and light enough to be attached to any emergency stretcher and carried on any trolley, ambulance or even helicopter.
10. Electrified WRX
Coming full circle back to the electrification of a racing formula, the FIA this year announced that the World Rallycross Championship would go electric from 2020 with Williams as the sole battery supplier. The cars would also all be based on the same chassis and homologated drivetrains but with production car silhouettes to represent the different manufacturers' models.
As Formula E has done for single-seat racing, could this development open the way for city centre rallycross events? Once again Williams Advanced Engineering are helping the FIA to establish new opportunities in motor racing.
Renewed success on track?
With all this success and innovative engineering going on right next door to the Williams Martini Racing team at their Grove headquarters in Oxfordshire, does this mean that the ailing race team is being propped up by the sister company? According to the most recent annual report, Williams Advanced Engineering contributes about a third of the group's bottom line but it is the continued rapid evolution demanded by Formula 1 that keeps Williams at the top of their engineering game and profitable. Their overriding success, as recognised by the Queen's Award, is their ability to transfer and translate these race-bred technologies into commercial applications across a wide variety of markets.
Let's hope the new F1 driver lineup of George Russell and Robert Kubica will bring this much-loved team renewed success on the track in 2019.