The conflict between owner-operators and company drivers is one of the most common queries from truckers.
Which is better for drivers: working as a driver for a company or being an owner-operator?
For each position, the necessary driving and knowledge skill sets are the same. However, these two types of truck driving careers are vastly different.
Owner Operator Vs. Company Driver – What's The Difference?
Who's A Company Driver?
A worker who transports products using tractors and trailers that their employer provides is typically compensated per mile driven. Some businesses may promise a minimum amount of pay each week to safeguard your income in case of delays or malfunctions. Due to the severe competition in today's truck driver market, company drivers frequently qualify for alluring sign-on bonuses and perks packages.
Who's An Owner-Operator?
A sole proprietor who rents or buys a tractor and hires out their tractor's hauling services to trucking companies. Owner-operators typically make more per mile or as a percentage of the load than company drivers. Despite earning more per load, they are still required to cover all trucking and business-related costs. Owner-operators are also responsible for arranging for repairs, acquiring health insurance, and pretty much everything else on their own.
Comparing Company Driver And Owner-Operator
Start-Up Costs
Your CDL Class A license is mostly your start-up expense as a company driver. However, businesses frequently provide tuition assistance, allowing you to partially recoup your investment.
Many businesses also provide new drivers with compensated training. However, as an owner-operator, you'll also have the extra expense of your truck and any necessary tools and equipment.
Responsibilities And Ownership
The majority of things, including insurance, loads, vehicles, and any maintenance needed for company drivers, are handled by the business. When a company driver clocks off at the end of the day, their work is finished.
Owner-operators have a lot more factors to take into account. They purchase their own truck, and they are in charge of the machinery, their insurance, and the upkeep of their vehicle. Owner-operators can choose how they manage their company, so they are essentially independent contractors.
Owner-operators take on duties normally handled by carrier corporations for company drivers. Maintaining copies of your receipts, maintenance logs, profit and loss accounts, tax paperwork, insurance policies, and warranty records are just a few of these obligations. These documents must be kept for three years.
Job Stability
Your carrier business will want you out on the road as frequently as possible as a company driver. The business does not make any money from idle trucks. You will typically have fewer vacation days and spend more time traveling.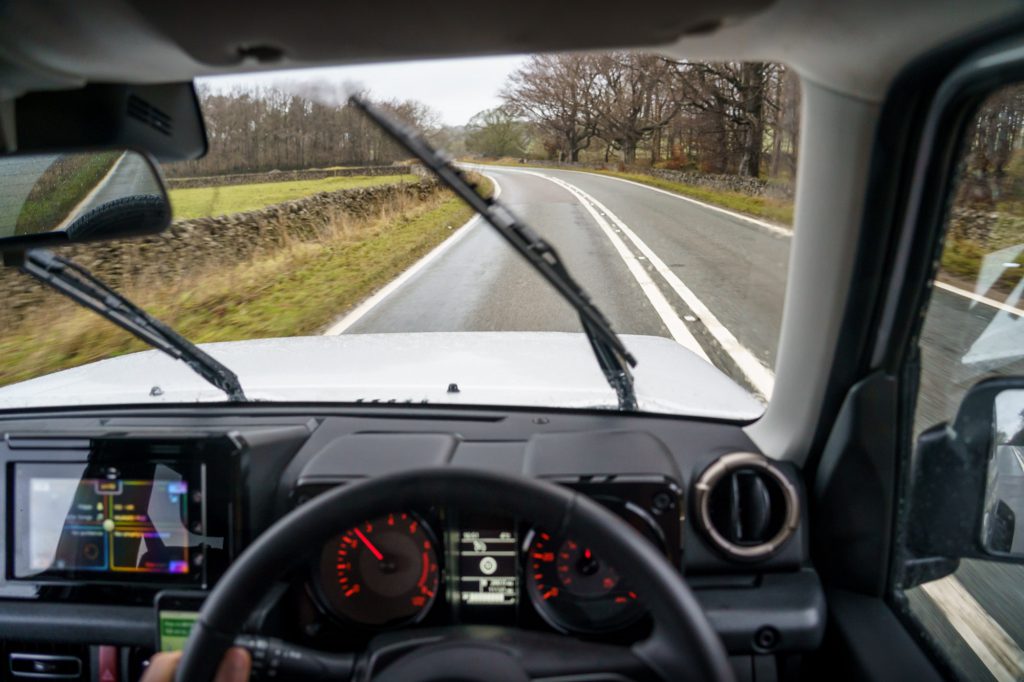 You can choose your jobs a little more carefully when you're an owner-operator. You are still dependent on the contracting business to give you those jobs, though. Therefore, if they don't have enough jobs for you, your income and job stability will be impacted.
Payments
There are two typical ways for truck drivers to receive payments. They receive payment either as a proportion of the load or by the mile. Although some businesses now provide percentage pay, most corporations pay company drivers by the mile.
However, compared to being an owner-operator, the fee per mile or percentage is smaller. Owner-operators typically receive roughly 70% of the value of the load and will make more money every mile.
However, this rise in income is typically negated by the need to pay for expenses like fuel, maintenance, and insurance. However, being an owner-operator can dramatically boost your income if you are an experienced truck driver.
In contrast, unskilled drivers will probably incur higher costs and are therefore better off driving for an owner-operator.
Freedom
You don't have a lot of flexibility as a company driver. Your transport company can be informed of your requests, but that does not guarantee that they will follow them.
There isn't much you can do if you are sent along a busy path. Where you go is decided by the organization. Therefore, it is crucial that you pick the best business for yourself.
You have the option to accept or reject contracts as an owner-operator. You get to choose your own routine and decide on the plans that suit you.
Likewise, you can modify your truck however you like, which gives you the opportunity to work more. Owner-operators can add monitors, a mini-fridge, seat covers, and any other accessories they require to their trucks.
Preference For Equipment
You receive a business truck, a trailer, and whatever additional tools the management thinks are necessary for a company driver. You have no control over it, and you are powerless to make many changes.
You also don't have to pay for any equipment, though. Additionally, since various people will be operating the truck, your seat and driver settings may change each time you enter it.
You purchase your vehicle as an owner-operator. Your truck's setup is entirely up to you. You decide which trailer is suitable for the project and either buy it or rent it. You get to decide on commercial matters.
Your truck will only be used by you, so it will always be customized to your specifications. However, you are liable for everything—including the initial outlay and any resulting losses. Consequently, having your own business gives you more flexibility and comfort, but it also entails greater financial risk.
Last Thoughts
In the end, you drive for many reasons, including pay and flexibility.
When you know why you drive, you can choose between an owner-operator and a company driver.
It would probably be advisable to get experience as a business driver before assuming the large financial responsibilities of an owner-operator.
The difficulties a small business owner has as an owner-operator as compared to a company driver are significantly different. Entrepreneurial success is not everyone's cup of tea.
Author Bio:
Gjorge Stinikliev has been in the trucking business since 2011. He was then in charge of the day-to-day operations of the transport department, and since 2017, he has been leading a team of recruiters and managing daily recruiting and hiring decisions at Road Legends. He is also directly involved with the company's growth strategies daily.