Ford introduced the Escape in 2000 when people were in love with compact SUVs instead of sedans. Ford Escape is a compact SUV with a sedan driving style, gas mileage, capabilities, and a spacious interior, just like an SUV. The 2005 Ford Escape is among the first-generation Escapes, ending in 2007. So, are there any 2005 Ford Escape problems that you need to be aware of?
The most common problems with the 2005 Ford Escape include ignition malfunction, engine issues causing poor acceleration, car stalling, hesitation, and internal transfer case problems. The ignition problems include coil pack failure during high temperatures, corrosion on the wheel well, and general ignition malfunctioning.
Many users complain that their car's check engine light will come on, then they begin to notice some hesitation and stumbling while driving. All these issues are typical with the 2005 Ford Escape; you need to look out for them before making a purchase.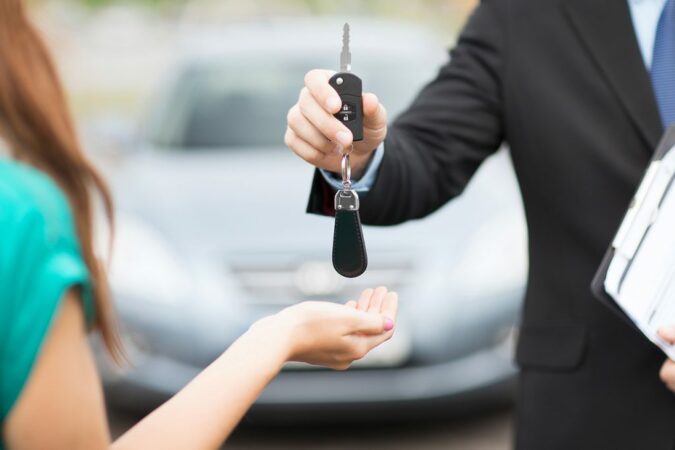 2005 Ford Escape Transmission Problems
2005 Ford Escape has transmission problems. Users complained that they had to replace the entire transmission system, especially the V6 4WD from the XLT trim. Some reported that the issues started around 92,000 miles, while for some, it started before reaching that mileage. You will likely have to tow your car to an auto shop and spend about $2,500 for replacement.
Other users complain about their 2005 Ford Escape stalling while driving; the car will hesitate while idling without a reasonable cause. Other transmission issues with the 2005 Ford Escape include;
Car jerking
Transmission solenoid breaking off and costing $1,600
Planetary gear failure
Vehicle downshifting randomly around 72,000 mileage
Total transmission failure
2005 Ford Escape Hybrid Problems
Ford introduced its first hybrid vehicle in 2005, and users have reported many issues with the car. Users complain about their engines shutting down due to cooling system failure, wind noise, and a depressed brake pedal. Other problems of the 2005 Ford Escape include;
Suspension problems
Steering problems
Malfunctioning electrical system
Air bag problems
Loose seatbelt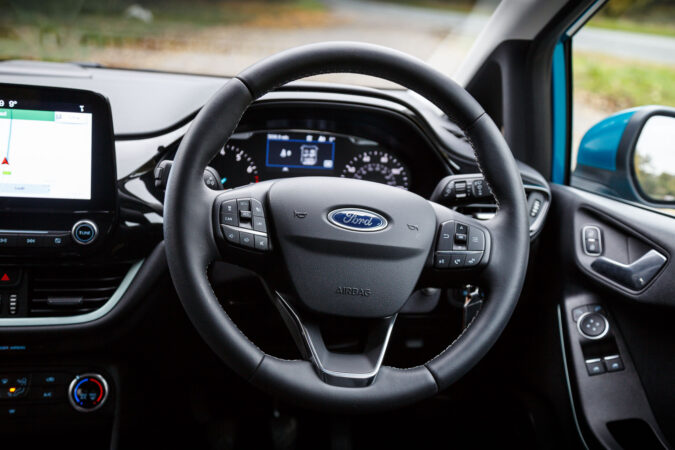 2005 Ford Escape Ignition Coil Problems
Ignition coils are essential parts of the ignition system. They are responsible for boosting the battery's voltage to a high-voltage current that's sufficient enough to power the spark plugs. In the 2005 Ford Escape, several users complained about faulty ignition coils causing damage to the engine or catalytic converter. The common signs of bad ignition coils include;
Engine hesitation during acceleration
Loss of power
Engine misfiring
Bad fuel economy
Hard starting
Check engine light coming on
Rough idle
2005 Ford Escape Problems, Ignition Coils Symptoms: #1. Check Engine Light Comes On
If the ignition coil of your 2005 Ford Escape is faulty, it causes the engine to malfunction, and the check engine light will come on in the instrument cluster. To find out more, connect an OBD2 scanner to your vehicle, and if the error code P0300 or P0312 displays, it means your Ford engine is misfiring.
2005 Ford Escape Problems, Ignition Coils Symptoms: #2. Hesitation During Acceleration
A faulty ignition coil will cause the engine to lose power, and when you press the gas pedal, the car will have difficulties accelerating.
2005 Ford Escape Problems, Ignition Coils Symptoms: #3. Rough Idle
Rough idle is another significant symptom of a bad ignition coil in your 2005 Ford Escape. When idling, your car engine will not function properly, and you can experience vibration in the cabin.
2005 Ford Escape Problems, Ignition Coils Symptoms: #4. Excessive Oil Consumption
Bad fuel economy is another sign of an ignition coil problem in your 2005 Ford Escape. When your car gets low gas mileage regularly, you need to inspect the ignition coil.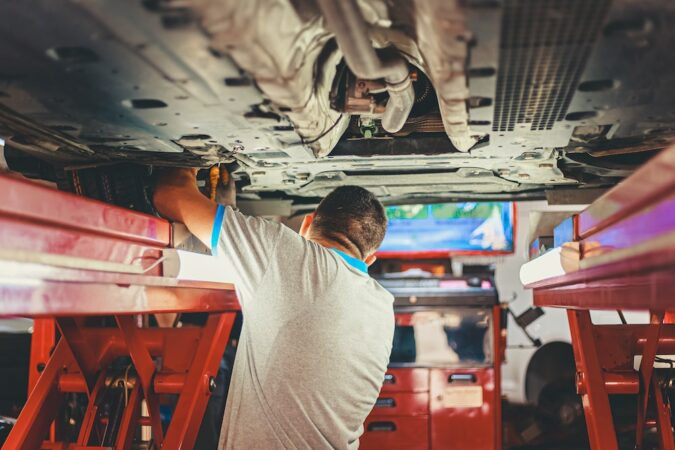 2005 Ford Escape Problems, Ignition Coils Symptoms: #5. Poor Starting
If your car engine takes a long time to start, it signifies a bad ignition coil. A faulty ignition coil will cause the ignition system to have difficulty igniting the air/fuel mixture in the combustion department.
2005 Ford Escape Problems, Ignition Coils Symptoms: #6. Car Not Starting
Your car may not start if the ignition coils are faulty, and the spark plugs will not produce the required sparks due to a lack of ignition energy or low ignition energy.
2005 Ford Escape EGR Valve Problems
The EGR is essential in controlling exhaust emissions and combustion. When the EGR of your 2005 Ford Escape is faulty, it affects your car acceleration, causes excessive fuel consumption, and reduces power. Users of the 2005 Ford Escape have complained about EGR problems in their car; they reported symptoms such as;
2005 Ford Escape Problems, Bad EGR Symptoms: #1. Rough Idle
If your car's EGR is always opening, too much exhaust gas will enter the intake manifold, causing a rough idle when starting your vehicle.
2005 Ford Escape Problems, Bad EGR Symptoms: #2. Poor Performance
When the EGR is malfunctioning or not working, it will cause your vehicle to perform below expectation.
2005 Ford Escape Problems, Bad EGR Symptoms: #3. High Fuel Consumption
Users complain about excessive fuel consumption because the EGR valve is always open. The reason is that there is a low temperature causing the fuel to burn below optimal temperature; thereby, the fuel will be less efficient.
2005 Ford Escape Problems, Bad EGR Symptoms: #4. Stalling While Idling
Owners complain about their car stalling while idling, and their auto mechanic diagnoses that it results from a faulty EGR. The valve is open, and too much exhaust gas enters the EGR system.
2005 Ford Escape Problems, Bad EGR Symptoms: #5. Excessive Emission
Another EGR problem that 2005 Ford Escape users complain about is excessive emissions. The valve is open, causing lower temperature and less fuel burning. Invite a professional to help you look into this issue as soon as possible.
2005 Ford Escape Oil Leak Problems
Oil leaks are another notable problem with the 2005 Ford Escape, and the causes may include;
1. Broken Filler Cap
Users complain that their 2005 Ford Escape's oil filler cap broke in no time or is not correctly attached to the vehicle. They complain that there will be telltale oil puddles under the car or around the engine.
2. Degraded Oil Filter
2005 Ford Escape users reported a broken oil filter causing car leaks. Usually, filters take out contaminants from the oil before it enters the engine. Users complain that this issue started after a couple of thousand miles and is causing severe oil leaks.
3. Faulty Door Locks
The power door lock problem is another issue you must look out for if you want to buy a 2005 Ford Escape. Many users reported that the driver door power door lock actuator wouldn't lock, and they had to close their vehicle with a key. Other users complained that their keyless entry only opens three instead of all the doors.
The driver-side back door will not lock or open when you use the button. It will only lock or unlock when you do it manually. It produces a sound when they push the button, but the car won't open.
2005 Ford Escape Starting Problems
Another downside of the 2005 Ford Escape is starting problems, causing the car not to start, and sometimes you will have to subscribe to an expensive replacement before you can solve the issue. The starting problem is typical of earlier models of the 2005 Ford Escape, and the problem may be the result of a bad battery or rusty or bad connection cable. Some users complain they don't know the reason for this.
Starting problems on your 2005 Ford Escape will prevent your engine from starting even when you turn the key. If you notice this on your 2005 Ford Escape, these are the common reasons;
1. Rusty Battery Cables
Sometimes the problem is not your battery. If your car is having starting issues, check the poles that the cables are connected. If the poles are rusty, clean them out and restart your vehicle.
2. Low Battery
If your 2005 Ford Escape doesn't start, it may be the case that the charge on the battery is not enough to start the car. As you use your car daily, the cranking amp starts to decrease, and its ability to start your car reduces. This is why you hear your vehicle cranking slowly but won't start.
3. Faulty Alternator
If your 2005 Ford Escape alternator is faulty, it may cause starting problems. Users complain that their battery can't sustain sufficient power output stressing the engine whenever it tries to start the car. Sometimes the engine begins to stall.
4. Faulty Starter
Another cause of starting issues that 2005 Ford Escape users noticed is a bad starter. They reported that the starter began to malfunction at very low mileage and sometimes without showing any signs and for no reason.
2005 Ford Escape Anti-Theft Problems
Several 2005 Ford Escape users also complained about anti-theft problems. Many users explained that they could not start the car and unlock the doors on many occasions while the theft light kept flashing. Even with keyless remotes, the same thing keeps happening.
2005 Ford Escape
The 2005 Ford Escape has a new look, new headlamps, and a more beautiful interior than in previous years. It has a 2.3-liter engine and comes with an automatic transmission. This SUV has an automatic four-wheel drive, a manual transmission that offers faster shifting, and an upgraded suspension.
The 2005 Ford Escape came with its first hybrid variant that uses a 2.3-liter gas engine paired with an electric motor. The Escape hybrid has excellent performance while offering one of the best fuel economies. The 2005 Ford Escape will accommodate five passengers comfortably and is available in three trims;
The XLS
The XLT
And the Limited trim
The 2005 Ford Escape has a spacious front seat, the back seats offer comfort for tall passengers, and it has 29.3 cubic feet of cargo. This compact vehicle has climate control, power windows and locks, and a tilt steering wheel.
The 22.3-liter engine produces 153 horsepower and 152 pound-feet of torque. If you want more performance, you can opt for the 3.0 liter V6 six-cylinder engine that produces 200 horsepower. It comes standard with a four-speed automatic gearbox and all-wheel drive. It delivers 21 mpg in the city and 27 mpg on the highway.
Ford Escape Life Expectancy
Typically, your Ford Escape should last for ten years without severe breakdown and replacement of essential parts. However, if you maintain your vehicle well and have good driving habits, your Ford Escape can last for 20 years. To get the best out of your Ford Escape for a long time, cultivate good maintenance practices like regular oil changes, tire rotation, and car servicing.
Whichever engine you choose, the 2005 Ford Escape offers excellent handling and acceleration. Though it has a rugged look, it's not suitable for off-road duties.
The 2005 Ford Escape has a four-speaker audio system and a keyless entry system. Other trims have an AM/FM six-disc CD system, a reverse sensing system, and a seven-speaker audio system.
2005 Ford Escape Recalls
Ford has recalled several 2005 Ford Escapes for the issue of a wheel bearing. The affected vehicle's wheel bearings have the wrong dimensions a 42mm bore, 76mm outer dimension, and 39mm width instead of a 78mm external dimension, 42mm bore, and 45mm width. Ford will offer users new wheel bearings free of charge.
Some other 2005 Ford Escapes were recalled because of an issue with the hybrid propulsion system; the coolant pump of the system may malfunction, causing the hybrid system to overheat. Ford will notify owners to bring their vehicles to dealerships, where they will be inspected, and the Motor Electronics Coolant (MEC) will be replaced with an upgraded brushless pump free of charge.
Ford recalls certain 2005 Ford Escapes because of the front assembly. Another recall is about the latches, locks, linkages, and doors. The rear liftgate does not comply with the inertia load requirement on one side. Users will have to go to the dealership and replace the rear liftgate latch release rod, the release rod attachment clip, and the door handle return spring.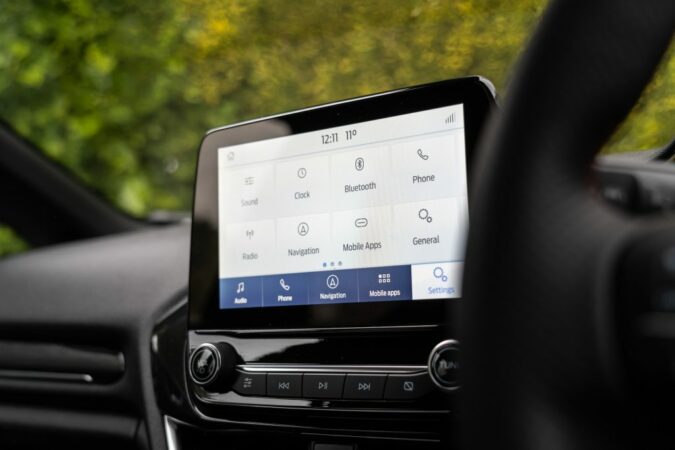 Worst Year Ford Escape
The Ford Escape has made its mark as one of the best and most popular crossover SUVs, many people's favorite. However, they are not perfect, and if you want to purchase one, there are model years you need to avoid; they include;
1. 2013 Ford Escape
The 2013 Ford Escape has several issues, so you must avoid them. The most common problem with this model year is engine problems; users complain about engine stalling, failure, and check engine light illuminating.
Several customers complained that their Ford Escape started stalling without warning or reason, and they had to replace either the coolant bypass valve, fuel sensor, throttle body, or wiring harness. Other issues with this model year involve transmission failure.
2. 2014 Ford Escape
According to several reviews and customer comments, the 2014 Ford Escape is the worst model year. The main complaints about this model year are the transmission problem which is very expensive to repair or replace. Users reported that the issue starts around 100,000 miles, and some auto shops charge $5000 to replace it.
3. 2008 Ford Escape
The 2014 Ford Escape was the worst year because of severe issues. However, the 2008 Ford Escape got the highest complaints. The most common complaint was the transmission and steering system, which could cause accidents. Other issues of this model year include;
Body paint problems
Fairy engine
Bad AC system
Accessories problems
Best Year Ford Escape
Knowing the best years to buy will save you some extra cash and frustration if you are a big fan of the Ford Escape. Below are the best years;
2021 And 2022 Ford Escape
If you are critical about vehicle age, top safety features, and the latest tech features, you should opt for the 2021 and 2022 Ford Escape. Regarding reliability, the 2021 Ford Escape scored 3.8 out of 5.0, while the 2022 model year got 4.0 out of 5.0 from many car reviews.
The SE and SEL trim of the 2021 model year has the hybrid powertrain option,  an option that comes standard with the Titanium trim level.
The 2022 model year is available in several colors: atlas blue, ice blue, and light blue.
Both model years offer great rides, comfortable seats for the passengers, and spacious cargo.
2020 Ford Escape
The 2020 Ford Escape is another top choice. It has car-like aesthetics, an abundance of powertrain options, and several driver assistance features. The 2020 model year got 4.0 to 4.4 out of 5.0 overall scores from many car reviews. The cameras and brakes work perfectly, and the gas mileage is outstanding.
2018 And 2019 Ford Escape
If you want to get a great compact SUV while saving extra cash for the future, 2018 and 2019 are good picks. The two model years feature the mechanical characteristics of the previous years, though without the Ford Focus. The 2018 model year got 3.8 to 4.0 out of 5.0 overall scores by many car reviews, while the 2019 model year got 4.0 too.
They are available in SEL, SE Hybrid, and Titanium Hybrid trim levels. The acceleration of both model years is excellent, coupled with impressive braking and handling.
2016 Ford Escape
The 2016 Ford Escape is a model year with fewer complaints. It got positive comments and excellent ratings due to its style, handling, and fuel efficiency. This compact SUV scored 3.7 to 4.0 out of 5.0 from many car reviews. The steering wheel is great, and the exterior is beautiful.
2012 Ford Escape
The 2012 Ford Escape is quite old but offers excellent handling and fuel economy and is very reliable. It got between 4.1 to 4.4 overall scores from many car reviews, and the 2.5-liter engine paired with 6-speed automatic transmission offers great performance. It comes with an all-wheel drive, the AC and heater are perfect, and other accessories perform excellently.
2007 Ford Escape
The 2007 Ford Escape looks rugged and may not fit the current standard. However, the seats are comfortable, it has enough cargo space, and the engine is very reliable. It got fewer complaints from the users, and several car reviews gave it up to 4.5  out of the 5.0 overall score. The handling is good and is easy to maneuver.
2006 Ford Escape
The 2006 Ford Escape got 4.4 overall scores because it had few issues. It produces about 25-30 mpg, has a nice interior, and has enough cargo space.
FAQs On 2005 Ford Escape Problems
What Problems Do Ford Escapes Have
The most common problems with Ford Escapes include transmission problems that cost up to $3,400 to fix, malfunctioning ignition, which will cost $150 to fix, engine issues with a repair cost of $250, and power steering failure with a repair cost of $150.
How To Disable Alarm On 2005 Ford Escape
To disable the factory alarm on your 2005 Ford Escape, get in the driver seat, switch off the engine, insert the key in the ignition and turn it to ON position but don't crack, buckle and unbuckle the seatbelt three times. The warning light will go off after some minutes. If you want to permanently disable your 2005 Ford car alarm, start your car, press the panic button, use the remote to lock or unlock the vehicle, use the key to open the driver's side door, open the trunk, remove the alarm fuse and then disconnect the vehicle's battery.
What Year Ford Escape To Avoid
You should avoid the 2013, 2014, and 2008 Ford Escapes. They are plagued with the transmission, engine, interior accessories, malfunctioning AC, and body paint issues. Most of these issues are very expensive to repair or replace.
How Much Is A 2005 Ford Escape Worth
A 2005 Ford Escape will cost around $2,000 to $5,100. The XLS AWD trim costs around $2000 to $ 3,400, and the XLT AWD trim costs between $2,200 and $3,900. The Limited AWD trim cost between $3500 to $5100.
Do 2014 Ford Escapes Have Transmission Problems
The 2014 Ford Escape is one of the worst model years, not because of the number of complaints but because of severe transmission problems. Users complained that their cars would suddenly stop on the road without warning. Other users complained about the transmission warning light coming on unexpectedly, their SUV not shifting the way it should, and loss of acceleration. This issue affects the manual and automatic transmission, starting at around 70,000 and 80,000 miles. Some users even reported that theirs began to about 20,000 miles, costing them about $4,500 to fix the issue.
Is A 2005 Ford Escape A Good Car
The 2005 Ford Escape is many people's favorite crossover SUV. It has a powerful V6 engine that produces the required horsepower, a hybrid electric engine, a beautiful interior, a spacious cabin, and great handling.
How Many MPG Does A 2005 Ford Escape Get
The 2005 Ford Escape gets 27 mpg in the city and 33 mpg on the highway.
Conclusion On 2005 Ford Escape Problems
The 2005 Ford Escape is a great compact SUV, but it's not without issues. To avoid frustration and heavy spending on repairs, you can opt for other model years of the Ford Escape.
Approved Tools
These tools have been tried and tested by our team, they are ideal for fixing your car at home.
AI Car Expert Thinking 

.

.

.