The 2011 GMC terrain is a popular comfy car with standard four-wheel disc brakes, GM's electronic stability control system, and traction control. It's a solid handler, with good mileage, and a programmable power liftgate. These features make the vehicle popular but it's not without problems. The 2011 GMC Terrain problems affect important parts of the vehicle such as the transmission, AC, and engine.
Some of these issues are costly to repair or replace. If your GMC Terrain generates engine issues, you will spend over $2000 to repair or replace it based on your type of warranty. We cannot write off the GMC Terrain at least not all of them are created the same.
In this article, we have explored and reviewed all the problems you may be facing with your 2011 GMC Terrain. We have also included its features, reliability, and safety features. But before then, let's see what makes the GMC terrain most desirable.
2011 GMC Terrain
There is no doubt that the 2011 GMC Terrain is a hit. The unique styling and the fact that it doesn't consume as much fuel make it one of the best-selling GMC models. The 2011 GMC terrain comes with an Ecotec 2.4L four-cylinder engine with a variable valve timing and direct injection technology.
This technology helps this GMC terrain model accomplish a component-best-EPA estimated highway fuel economy of 32 mpg. The 2011 GMC terrain's SLE and SLT trim levels give it impressive features such as satellite radio and a backup camera. When you check the inside, it has colorful lighting and a tremendous inclusive look.
2011 GMC terrain also comes with the then-new GM's OnStar 9.0 system, and you can choose from two new colors: Summit white and steel blue metallic. Some say this vehicle must be bold and big because of its three-deck chrome grille, attracting attention anywhere you park it.
It also has six airbags, head curtain side airbags, double front airbags, and pelvic seat side airbags.
2011 GMC Terrain Transmission Problems
Your car transmission modulates power from the engine to the wheels to ensure you drive at a desirable speed. The transmission converts the right amount of power to the best level of speed, so when there is a minor issue with your transmission, it will affect the functionality of the whole car.
Your 2011 GMC Terrain can have transmission issues such as;
Shifting delays
Burning odor under the hood
Low pitched noises
Grinding during acceleration 
The 2011 GMC Terrain has a six-speed automatic transmission. For instance, the 6T45 is a transmission that would not give you many issues if you use it correctly and under the right conditions; it would only require you to replace the transmission fluid on occasions. However, if you use your 2011 Terrain to carry heavy loads, you must regularly service it.
You need to look out for all these issues and how to take care of them before you make a purchase. Not paying attention to them after you make a purchase will cause a loss in fuel efficiency, or you can later find out that you are unable to drive your 2011 GMC Terrain.
2011 GMC Terrain AC Problems
You will know the importance of your 2011 GMC Terrain AC during hot temperatures. If you are having an issue turning on your car AC, several factors may cause this. Below you will know why these happen and what you can do about them.
2011 GMC Terrain Problems: 1. Cooling System Leak
If your 2011 GMC Terrain air conditioner is not working correctly, one of the main reasons is an inadequate amount of refrigerant. Your 2011 GMC Terrain losing a 15% refrigerant per year is not abnormal, and this is because of the design. However, suppose you refuse to service the system regularly.
In that case, it will cause the amount of refrigerant to become extremely low to the extent that it will be unable to cool your car anymore. If you refill the refrigerant and you notice that it exhausts very fast, it's an indication that there is a leak. Find the leak with a leak detector spray; when you find it, close it up and refill your refrigerant to drive with a desirable temperature.
2011 GMC Terrain Problems: 2. Dirty Pollen Air Filter
The cabin or pollen filter is one of the essential parts of your 2011 GMC Terrain airing system. When your vehicle's filter becomes dirty, it affects the AC and general ventilation system. It also puts too much burden on the AC, which will cause unnecessary fuel consumption. Manufacturers always advise changing your pollen air filter every 10,000 to 25,000 miles.
If you drive your 2011 GMC Terrain in dirty and dusty areas, the air filter will get dirty quickly, so you have to change it as soon as you notice. Before changing the cabin air filter, you can inspect and decide to clean it with a vacuum cleaner to remove significant dirty substances.
However, cleaning won't solve the whole issue as you won't be able to penetrate the inner part of the vehicle. Also, cleaning won't ensure that the performance changes positively, so to avoid time-wasting and resources, opt to change the air filter once and for all.
2011 GMC Terrain Problems: 3. Dirty Condenser
Your 2011 GMC Terrain AC condenser is at the front of the vehicle and transfers the heat from the refrigerant into the atmosphere. As you use your car, tiny particles of sand or stone can begin to block the mesh, which will prevent the condenser from dispensing heat as quickly and effectively as possible.
A dirty condenser in your 2011 GMC Terrain only needs a thorough cleaning. Detach the front number so you can get inside the condenser and clean it well.
2011 GMC Terrain Problems: 4. Dirty Evaporator
When your 2011 GMC Terrain evaporator becomes dirty, it will affect the AC negatively and the whole ventilation system. If the air from your vehicle vent is choppy or the interior part of your car has a moldy smell, it's an indication that your evaporator needs a replacement or proper cleaning. You have to remove the dashboard to access the evaporator for cleaning.
2011 GMC Terrain Problems: 5. Compressor Failure
The compressor of your 2011 GMC Terrain is the core of the AC and ventilation system. It contains the active parts that change the gaseous refrigerant into a liquid. You can't repair a broken compressor of a 2011 GMC Terrain; once it's damaged, you will have to replace it with a new one.
To avoid this, turn on your AC regularly to prevent your compressor part from sticking. Also, make sure you lubricate the compressor regularly to prevent it from "eating" itself.
2011 GMC Terrain Problems: 6. Bad Blower Motor
Another 2011 GMC Terrain AC problem is a bad blower motor issue. If you notice no or limited airflow, a lousy blower motor is a cause. A malfunctioning blower motor can also begin to make abnormal noise when working. A worn-out blower motor is irreparable; you will have to replace it with a new one.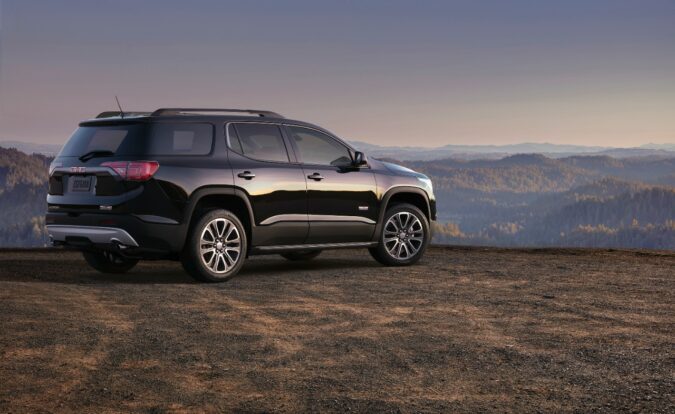 2011 GMC Terrain Oil Problems
Your 2011 GMC Terrain engine needs oil to function appropriately and lubricate every moving part such as pistons, cylinder wall, and pistons against wear. Whenever your engine piston moves around the body of the cylinder, the oil in its body touches the cylinder wall, and this amount of oil will vanish due to combustion.
So, you don't have to panic if you notice a little reduction in your engine oil. However, if you begin to see an excessive oil consumption in your 2011 GMC Terrain, the issue is coming from the engine. The 4-cylinder model consumes oil badly and is predominantly out of warranty.
If you have to take it to the dealership, you will have to pay for a total engine rebuild or replacement because most parts are irreparable.
2011 GMC Terrain Stalling Problems
One of the issues that your 2011 GMC Terrain can have is the stalling problem. And the most frustrating thing about this is that figuring out the cause of the stalling is very difficult. Below are some factors that cause your 2011 GMC Terrain to stall out.
1. Fuel
If your fuel pump is not producing the adequate fuel that your engine needs to function correctly, your vehicle may begin to stall out. If the fuel injection system of your 2011 GMC Terrain is faulty, it will dispense little or excessive fuel into the combustion chamber, and this will cause your vehicle to stall out. Your car can also stall out if the air-fuel mixture is off.
2. Engine Timing
Another factor that can cause your 2011 GMC Terrain to stall is if your engine timing is malfunctioning.  If your vehicle timing has skipped two or more tooths, it will cause your vehicle to stall.
3. Sensor Issues
Your 2011 GMC Terrain contains complex sensors that send a message to the ECU to fix the timing and an air-fuel mixture of the car. When you don't properly do this, your vehicle will stall out. Below are some of the sensors that may cause your car to stall.
4. The Throttle Position Sensor
You will find this sensor on the gas pedal; it controls the amount of fuel that flows in and out of the engine.
5. The MAF/MAP Sensor
This sensor controls air measurement. When it becomes faulty, the right amount of air will not be entering the car for good air/fuel mixture, and it causes your vehicle to stall out.
6. Oxygen Sensor
The oxygen sensor is responsible for the amount of exhaust gas that leaves the combustion chamber. When this sensor functions well, the ECU will be able to make the proper air/fuel mixture. If this sensor is malfunctioning, it will cause your 2011 GMC Terrain to stall out.
2011 GMC Terrain Engine Problems
According to several Terrain users, your 2011 GMC Terrain may begin to generate several engine issues, which you won't be able to figure out the cause. Common engine issues involve
Serious engine damage
Bad engine power
Stalling
Chattering during start-up
These issues may show symptoms as you travel a far distance, and some users have noticed that the check engine light will automatically turn on when the engine issue begins. Other users have reported that their engine blows off without warning or sign.
To avoid this or resolve the issue, you will have to replace the engine of your 2011 GMC Terrain engine. Also, you can inform your dealership if there is a warranty covering the replacement costs.
2011 GMC Terrain Stabilitrak Problems
The 2011 GMC Terrain has an electronic stability control system called StabiliTrak. Some users have complained that this system malfunctions and affects the vehicle's overall performance. The stability control system may cause your car to stall or shut down unexpectedly. It may also result in jerking, poor speed, and poor engine function.
This issue is complicated because many users have complained that mechanics consistently cannot repair a faulty or damaged Stabilitrak system. If you notice any malfunction with your StabiliTrak system, report to the authorized GMC dealer that you got the vehicle.
GMC Terrain Reliability
The 2011 GMC Terrain is a reliable vehicle with useful safety features and a user-friendly system. Its value does not depreciate quickly as it only loses 49% after five years. You won't spend much to maintain its easy service. When it comes to reliability, Repairpal gives the 2011 GMC Terrain a 3.5 score out of 5.0. You will use it for as long as 20 years or 350 000 miles of driveability if you use and maintain it correctly.
GMC Terrain Years To Avoid
The GMC Terrain is a compact SUV that was launched in 2009, and since then, the manufacturers have produced several models. With several models of the GMC Terrain, you may wonder if every GMC Terrain vehicle is reliable and worth the hype, and the answer is NO. If you want to purchase a GMC Terrain vehicle, avoid the
2010
2011
2012
2013
2014
2015
The GMC models of the years on the list are not too good because of the engine troubles, transmission failures, oil consumption, faulty airbags, and malfunctioning AC systems you will encounter if you buy them.
Best Years For GMC Terrain
After the GMC launched the 2009 model, every model after then received many negative reviews until 2016. After 2016, the brand began to launch competent and reliable cars. If you want to purchase a GMC Terrain car, 2016, 2017, 2018, 2019, and 2020 are the best years for GMC.
What Are The Safety Features In GMC Terrain?
The GMC terrain has been built to drive through difficult terrains without developing a lot of problems or facing any difficulties. This is made possible by some safety features which are built into the vehicle. These safety features help to improve efficiency while driving and also provide protection against difficult paths. Listed below are some of the safety features in the GMC terrain:
Driver Air Bag
Passenger Air Bag
Front Head Air Bag
Rear Head Air Bag
Front Side Air Bag
Traction Control
Lane Departure Warning
Lane Keeping Assist
Cross-Traffic Alert
4-Wheel ABS
4-Wheel Disc Brakes
Electronic Stability Control
Daytime Running Lights
Integrated Turn Signal Mirrors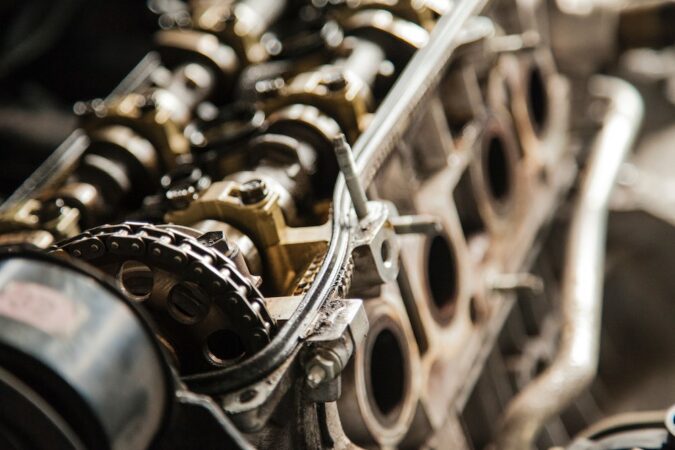 Facts about the 2011 GMC Terrain:
The 2011 Terrain has serious engine and transmission problems and is not worth the money.
Reliability ratings for the Terrain are poor, and the model should be avoided from 2010-2015.
The Terrain has two engine options, including a weak four-cylinder and a more powerful V6.
The GMC Terrain has excessive oil consumption issues leading to engine failures at around 92,000 miles.
Transmission failures are another frequent problem at around 95,000 miles.
The Terrain has three recalls, including a recall for the key being removed while not in park, which can cause the SUV to roll away.
A properly maintained Terrain will last only about 150,000 miles.
Kelley Blue Book prices range from $8,472 – 9,796, making the Terrain more expensive than rivals.
The Terrain is a compact SUV similar in size to the Rogue and Liberty, with the passenger room being excellent.
Safety scores are sufficient, earning four out of five stars in government crash tests and a Top Safety Pick Award.
Frequently Asked Questions On 2011 GMC Terrain Problems
Here are some popular FAQs:
Where Is The GMC Terrain Made
The second generation, the latest model of the GMC Terrain, has its base at the GM San Luis Potosi Plant, directed by GM Mexico. Mexico has been the production location since 2017, and they also created the 2018 model in this location. The first generation of GMC Terrain had its base in Canada under the supervision of GM Canada at the Ingersoll, Ontario Plant.
Are GMC Terrains Good Cars
The GMC has received a series of reviews from customers since its launching, though people feel its price is way higher than what it offers in terms of performance and usability. However, regarding reliability or answering the good or bad question, the GMC is a good car. Apart from little issues during its first few years, the second generation of GMC has no problems.
Are GMC Reliable
According to a review of consumer reports, the latest version of GMC Terrain got a reliability score of 4.5, which is very impressive. It got terrible reviews during its first few years, but everything has changed. It scored positively on the front and side crash test, standard automatic emergency braking, and lane.
Life Expectancy Of GMC Terrain
You will use your GMC Terrain for as long as 300,000 miles which could approximate more than 20 years. This estimate depends on whether you use and maintain the car properly. You will need to service the vehicle when necessary, drive it cautiously, and let your authorized dealer take care of any issue it generates.
How Many Miles Will A GMC Terrain Last
Your GMC Terrain's miles depend more on you as the user than the car itself. How you use, drive and maintain it will determine how far it can travel. All things being equal, if you properly use and maintain your GMC Terrain, it should be able to travel about 300,000 – 350,000 miles. Usually, it will travel more than 200,000 miles.
Difference Between SLE And SLT Terrain
If you check the interior part of the SLE and SLT, you will find out that there are distinctions in the infotainment system. While the SLE has a 7-inch infotainment center, the SLT comes with an 8-inch infotainment center. The GMC Terrain SLT has more interior attributes compared to the SLE Terrain. The SLT Terrain has a remote switch, heated seats, and heated steering wheels, while the SLE doesn't. There are glaring differences in the exterior parts of the SLE and SLT Terrains. The SLT comes with extra chrome accents, extra-large wheels, side mirrors with different body colors, and inserted side mirrors. Meanwhile, the SLE Terrain has only a black side mirror and the standard 17-inch all-season black wall tires. The SLT has several notable features that are not available in the SLE.
What Problems Do GMC Terrains Have
Common problems with GMC Terrains are poor and malfunctioning airbags. The latest versions of GMC, including the 2015 version, have been reported to have electronic stability control issues. Users complained that it malfunctions at any time and affects the overall control of the vehicle. Another issue with the GMC Terrain products is the ventilation and AC problems. Users have complained about the 2014 version that sometimes when they turn on the heater, cold air blows in instead. GMC Terrains also have engine problems; the 2013 version is a culprit here. Users report that the engine generates several issues they could not associate with any cause. GMC Terrain engine problems include excessive oil consumption, vehicle stalling, poor engine power, and several irreparable engine damages. The 2011 GMC Terrain has transmission problems, and your car can begin to malfunction around 90,000 miles.
How Long Is A GMC Terrain
Manufacturers of the GMC Terrain designed it to be a stylish vehicle. It is 65.4 inches tall and 72.4 inches wide. It has a length of 182.3 inches and a wheelbase of 107.3 inches. Manufacturers designed 17-inch aluminum wheels and all-season tires.
Which Is Bigger Acadia Or Terrain
The Terrain GMC should be your best pick if you prefer a smaller, portable car to drive comfortably but if you are a family person with kids, you should opt for the Acadia. The Acadia is more expensive than the GMC Terrain; it has three rows of seats that can accommodate seven passengers, while the Terrain GMC has only two rows that can accommodate only five passengers. The exterior part of the Acadia is around 75.4 wide, while the Terrain is 72.4. The Acadia is also taller than the terrain, with 66.7 to 65.4, respectively.
When Should You Expect Rust On Your GMC Terrain
According to user reviews, you start to notice rust on your vehicle about 2-3 years after purchase. The first generation of GMC Terrains can get rusty in two years. If you reside or frequently travel in salt-belt areas, your GMC will begin to get rusty earlier than expected. If you want to prevent rust on your car, make sure you apply wax to the vehicle at least annually, you can also spray powder coating on your car once in a while.
Conclusion
The 2011 GMC Terrain is a dependable vehicle if you want a portable and easy-to-drive car on any kind of road. However, you have to consider some factors before you make a purchase. Each year and version has its advantage and disadvantage and you have to check that before you get your car.