When the Hyundai Sonata first came into the market, people were quick to discard it. But now, this Korean-made saloon has established itself as an established player in the mid-size sedan segment. Still, 2011 was one of the most notorious model years of the Sonata. In this article, we will tell you the reasons for that notoriety. Not only that, we'll go through some 2011 Hyundai Sonata problems for your knowledge as well.
When it comes to purchasing a new car, reliability is a factor that you should be concerned about the most. It doesn't matter whether the car is Korean, Japanese, German, or American, all cars have their issues. Having a clear idea about what to expect from a certain model year will surely save you both time and money.
By the end of this article, you will have a good idea about what the 2011 Hyundai Sonata has to offer. So, without waiting any longer, let's start off by taking a look at the history of the Sonata.
2011 Hyundai Sonata
The Sonata was in its 6th generation during the 2011 model year. We thought that it is better to take you on a journey throughout the generations of this sedan before diving into the 2011 Hyundai Sonata problems.
1. First Generation
The Sonata was first unveiled to the world in 1986. Originally, it was a re-branding of the popular Hyundai Steller sold in Korean markets. Underneath, the platform was that of the Ford Cortina, which meant the Sonata had a front-engined, rear-wheel drive layout.
The first generation Sonata had a body designed by Legendary car designer Giorgetto Giugiaro of ItalDesign. Under the hood laid a choice of Mitsubishi-derived four-cylinder engines. In the beginning, Sonata aimed to make its mark in the executive car sector. To emphasize this, the manufacturer used terms like "luxury car for VIPs" in its marketing.
2. Second Generation
The second generation of the Sonata debuted in the late 1980s. This was an important generation, as it was the first to reach American soil. It followed the smaller Hyundai Excel which was a sales success in North America. Produced between 1988 and 1993, this sedan was one of the more affordable ones at the time.
Hyundai offered the second generation Sonata with two different powertrains. First up was a 2-liter inline 4 engine making 129 horsepower. Sonatas with this engine could reach a top speed of 119 mph and had a 0-60mph time of 10.3 seconds. However, people who desired more power from their Sonata had the option of getting a 3.0-liter V6 engine that had a power output of 144 horsepower.
The second generation Sonata was an all-rounder in the practicality front as well. The sedan had a cargo capacity of 473 liters. On top of that, it had an impressive towing capacity of 1400 kg.
3. Third Generation
In 1994, Hyundai unveiled the third generation Sonata to the world. This generation was larger than before, yet still retained its rounded looks. The body dimensions were comparable to that of Japanese sedans at the time.
A number of engine choices were available with this generation of the Sonata. The fastest of the bunch was a 3.0-liter V6 engine. This engine had a respectable power output of 142 horsepower, which was good enough to launch the Sonata from 0 to 60 in just 9.3 seconds. But, the new design of the Sonata had an impact on practicality, as it could now only carry 373 liters worth of cargo.
4. Fourth Generation
The headline-grabbing figure of the fourth generation Sonata was its 10-year/100,000-mile warranty. Not only that, but this new Sonata also received a design overhaul that gave it a distinct road presence. Some people believe that the distinct headlights are a nod to the Mercedes models of that era. Additionally, a multi-link rear suspension made this the most fun-to-drive Sonata Hyundai had ever made up to that point.
Buyers could select from four different engines. The base model came with a 129 horsepower, 2.0-liter gasoline engine, while the top-of-the-line models had a 2.7 liter V6 under the hood. The V6 was the most powerful engine too, as it gave the Sonata a 0-60 time of 8.8 seconds.
In terms of practicality, Sonata was a front runner among its competitors. A range of 453 miles made it the perfect choice for long-distance journeys. Not only that, the cargo room was increased to 430 liters too. This generation was a popular choice among US buyers, made evident by the 130,365 units sold in 2005.
5. Fifth Generation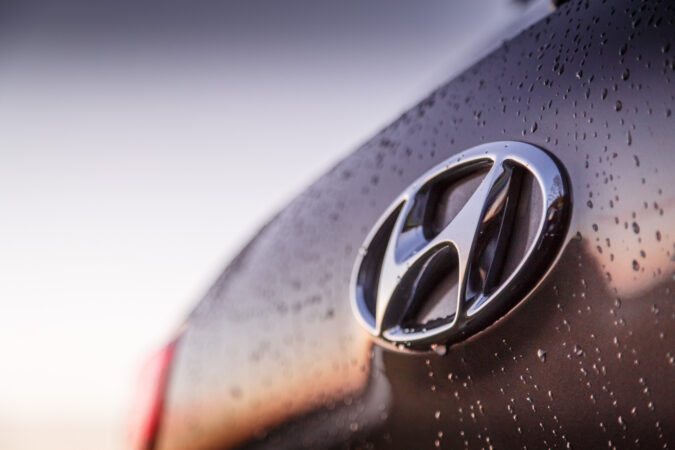 The fifth generation Sonata was the first to be built in Hyundai's new factory in the United States. The sedan made its debut in 2006 and had a refined interior as well as exterior. Paired with the new 235 horsepower V6 engine under the hood, this generation of the Sonata was more than capable of going toe-to-toe against established players in the segment like the Honda Accord and Toyota Camry.
6. Sixth Generation
Made between 2011 – 2014, the sixth generation Sonata was one of the brand's most eye-catching designs. This mid-size sedan received a sloping roofline that gave it the appearance of a coupe. However, the V6 engine that had become a hallmark of the Sonata was discontinued this generation. In its place was a turbocharged four-cylinder engine with similar power output.
Additionally, Hyundai introduced a hybrid variant of the sixth-generation Sonata as well. We'll take a closer look at the hybrid in an upcoming section. The bold exterior styling paired with the efficient engines made the sixth generation Sonata a sales success. The model recorded its highest sales in 2012, with more than 200,000 units being sold in the United States alone.

7. Seventh Generation
On the design front,  2015s' seventh-generation Sonata left much to be desired, especially when compared to the previous generation. However, the driving characteristics were refined, and the sedan's practicality was improved too.
2016 saw the debut of the Sonata plug-in hybrid. This more efficient version had a 9.8 kWh battery pack in the rear, which gives it an electric range of 27 miles. On top of that, this second-generation Sonata hybrid was more refined than the model it replaced too.
8. Eighth Generation
The eighth generation Sonata is the most technologically advanced mid-size sedan produced by the Korean manufacturer yet. A set of eye-catching LED headlights at the front gives it a distinct look. The ability to use a smartphone to lock and unlock the car will surely be appreciated by most young owners.
Inside, the Sonata has screens as far as the eye can see. A 10.3-inch touchscreen sits prominently in the middle of the interior. Additionally, buyers have the option of getting a 12.3-inch digital gauge cluster. A suite of safety options assures that the passengers are safe and sound in case of an accident. An "N line" variant is set to join the lineup in the future, and when it does, it will surely become one of the most exciting performance sedans on the market.
Now that e have looked at the exciting history of the Sonata, let's turn our attention toward the 2011 Hyundai Sonata problems.  This sedan has been recalled several times to fix a host of issues. If you want to know more about these recalls, follow us to the next section.
Hyundai Sonata Recall
A number of 2011 Hyundai Sonata Problems have led to the sedan being recalled over time. Here, we will discuss some of the most prominent ones.
1. Fuel Pipe Leaks
Over 150,000 Hyundai models, including the Sonata, were recalled in December 2018 to fix an issue with the fuel system. The high-pressure pipe that connected to the fuel pump outlet was the faulty component that led to this recall. This pipe was found to be damaged during assembly, which resulted in fuel leaks down the line.
On some occasions, the leaking fuel pipe had even caused some vehicles to go up in flames. During the recall, Hyundai replaced the fuel pipe with a brand new one, which eliminated the possibility of a fuel leak happening in the future.
2. Airbag Issues
The airbags of the Sonata are controlled by what is known as the Airbag Control Unit (ACU). However, this unit was discovered to be faulty, causing it to malfunction. In total, over 580,000 Sonatas were affected by this issue.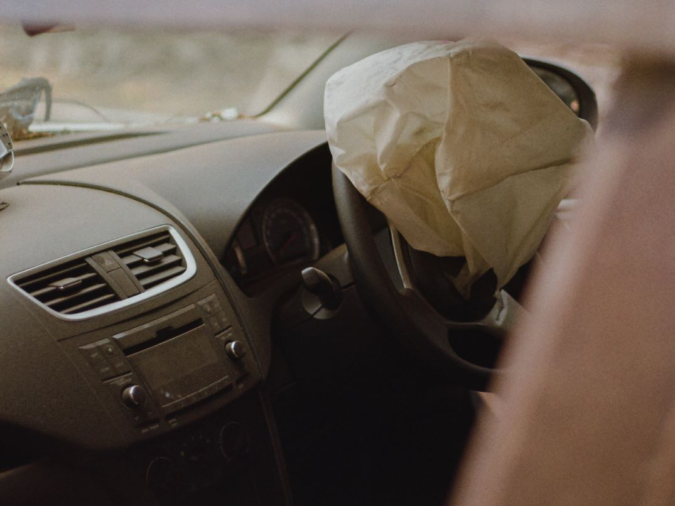 When there is an ACU failure, the front and side airbags of the sedan would not deploy properly. Unsurprisingly, this is a huge risk to the safety of the passengers, so it is no wonder that Hyundai issued this recall. On the vehicles that were recalled, Hyundai added an external wire filter kit to ensure airbag deployment when required.
3. Corroded Front Coil Springs
Fractured coil springs due to corrosion from road salt were the focal point of this recall. It was issued in 2015 to over 28,000 Hyundai Sonatas and Elantras. If the coil springs fractured at high speed, it had the risk of puncturing the tire and leading to a massive crash. If you own a 2011 Sonata, we recommend you take it to your nearest service center and get this recall completed as soon as possible.
4. Faulty Front Door Latch
The front door locks on some Sonata models did not fully engage, causing them to open while the vehicle was moving. The manufacturer replaced the front door latches of affected vehicles during a 2010 recall to prevent it from happening again. Close to 6,000 Sonatas were found to have this issue.
5. Leaking Brake Line
An improper seal caused the brake lines of over 133,000 Sonatas to leak brake fluid. As a result, the braking distance of the sedan increased drastically, leading to accidents. The brake warning light on the dashboard let the owners know about this issue,
The affected vehicles were recalled in July 2014. Here, the manufacturer replaced the two brake lines with new ones, preventing future leaks.
Other than the aforementioned ones, issues with other systems and components like the transmission shift cable, steering gears, connecting rod as well as the electric power steering system have all resulted in Hyundai Sonata recalls.
2011 Hyundai Sonata Hybrid
One of the more interesting Sonata models to come out in the past decade was the 2011 Sonata Hybrid. Although it was affected by the recalls we mentioned earlier, the Sonata hybrid played a part in bringing the Korean brand's lineup into the limelight.
Up front, the Sonata hybrid had a 2.4-liter gasoline engine. However, this engine was paired with an electric motor to give it more power and also to increase fuel efficiency. In fact, the hybrid got 11 mpg more when compared to its gasoline-powered counterpart.
The power was delivered to the front wheels through an automatic transmission with a torque converter. However, the Sonata hybrid had its own set of issues. The brakes were spongy, and the car would shudder when switching between electric and hybrid modes. Eventually, these issues were resolved with the Sonata Hybrids' second generation.
2011 Hyundai Sonata Reliability
There are a few 2011 Hyundai Sonata problems that have had a negative impact on its reliability score. Some widespread issues with this popular mid-size sedan include,
Transmission Issues
Defective Speakers
Faulty EGR Sensor
Wiring Problems
Seat Belt Detachment
Now, let's take a closer look at each of these issues.
2011 Hyundai Sonata Problems #1 – Transmission Issues
A faulty speed sensor in the transmission is one of the most widespread 2011 Hyundai Sonata problems. This causes the vehicles to shudder, gride and make clunking noises when shifting from park to drive gear. Furthermore, some Sonatas have an additional problem where the gear selection display goes missing from the dashboard.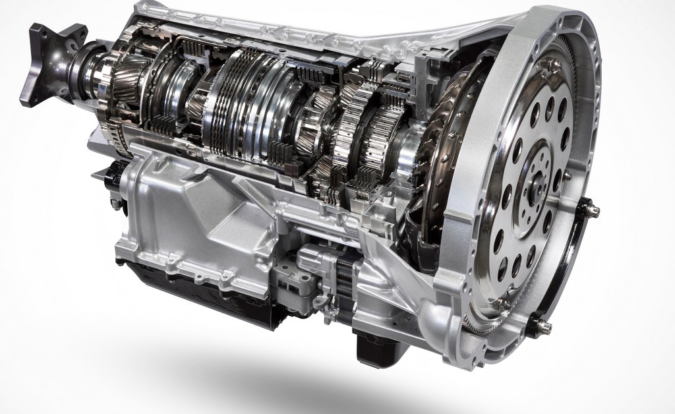 Both these issues can be fixed by replacing the speed sensor. This is a relatively inexpensive fix as the part only costs around $50.
2011 Hyundai Sonata Problems #2 – Defective Speakers
A software glitch in the speaker system of some 2011 Sonatas prevented the radio, navigation, satellite radio, and CD player from producing any noise. To fix the issue, the speakers had to be hard reset by disconnecting and reconnecting the negative battery terminal.
2011 Hyundai Sonata Problems #3 – Faulty EGR Sensor
A defect in the Exhaust Gas Recirculation (EGR) switching valve of 2011 Hyundai Sonatas caused them to produce a lean fuel-air mixture. As a result, the vehicles had a rough idle. On top of that, turning the A/C on made the rough idle even worse.
2011 Hyundai Sonata Problems #4 – Wiring Problems
In a move towards being environmentally friendly, Hyundais of this era came with a wiring system covered in a soy-based wire coating. Unfortunately, this material attracted rodents, who chew the material to make nests. This problem also affected other manufacturers like Toyota and Kia too.
2011 Hyundai Sonata Problems #5 – Seat Belt Detachment
The last thing anyone wants during a car crash is for their seat belts to come undone from the seat belt buckle.  Yet, this was the unfortunate reality for some Sonata owners.
The seat belt pre-tensioner that came with the Sonata was faulty, causing it to detach from the frame of the vehicle. This 2011 Hyundai Sonata problem was so severe, that it required not one, but two recalls.
2011 Hyundai Sonata Engine Problems
The 2011 Hyundai Sonata comes with what the manufacturer calls the Theta 2 engines. Although they have a fancy name, these Gasoline Direct Injection (GDI) engines are far from reliable. Engine seizures, bearing failure, engine knocking, and piston ring defects are just a few issues that affect these 2.0 and 2.4-liter engines.
2011 Hyundai Sonata Starter Problems
If you own a 2011 Sonata and the vehicle is having trouble starting up, the chances of your starter motor being weak are extremely likely. Another sign of a bad starter motor is a clicking sound when turning the key. On average, a starter motor should last 100,000 – 150,000 miles, but frequent starts and manufacturing defects can reduce their lifespan.
2011 Hyundai Sonata Steering Problems
Another set of 2011 Hyundai Sonata problems affecting many users is steering issues. A faulty steering wheel coupling that causes the steering wheel to click and wobble when turning is the most common complaint.
Furthermore, 2011 Sonatas are the subject of steering knuckle failure too. When this happens, it will create excessive play on the steering wheel, making the vehicle hard to control.
2011 Hyundai Sonata Timing Chain Problems
The timing chain tensioner, as well as the timing belt, are two parts that have caused major headaches to many 2011 Sonata owners. Rattling noises on startup are the first indication of a faulty timing chain tensioner.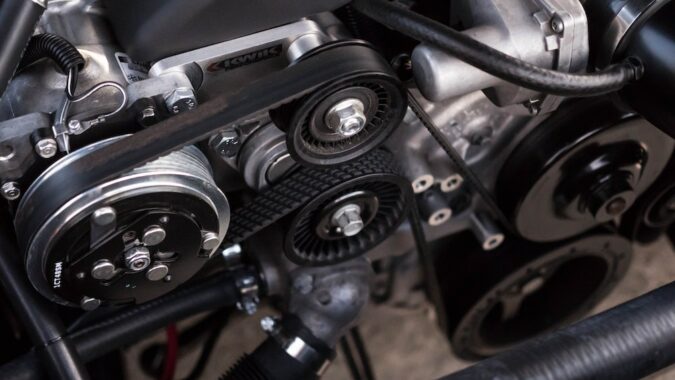 On the other hand, damaged pulleys, a weak drive structure, or excessive load can wear out the timing belt prematurely. If this belt fails, it can even damage the crankshaft position sensor.
2011 Hyundai Sonata Brake Light Problems
The battery of the 2011 Sonata could be easily drained out by the parking lights, which turn on automatically even when the engine is turned off. This can be caused by either a faulty fuse box or a worn-out rubber grommet.
Another common lighting-related issue of the Hyundai Sonata is burnt-out brake lights. The culprit behind this is a faulty wiring harness, and to permanently fix the issue the whole harness has to be replaced.
Replacing the rear lights of a Sonata may seem inexpensive. However, that is not the case, as sometimes the lights alone can cost upwards of $150. Keep in mind that you'll have to pay labor costs on top of that as well.
Worst Sonata Years
There are some other model years of the Hyundai Sonata that are as equally bad as 2011. Some years with the worst reliability include,
1. 2006
Broken piston rods and connecting rods are the main complaints of 2006 Sonata owners. Clicking and grinding noises precede these rod issues, and when they break, you'll have to do a complete engine rebuild. The airbag light coming on without reason is another issue that plagues 2006 Sonatas. The repair bill to get that fixed is an eye-watering $1300.
2. 2012
2012 carried over the same reliability concerns as the 2011 model. The main issues were engine knocking as well as clicking noises coming from the steering wheel. All in all, 2012 was one of the worst years in the Hyundai Sonatas' history, and it has received over 1000 customer complaints, based on carcomplaints.com.
3. 2015
Excessive oil consumption was a common complaint among 2915 Hyundai Sonata owners. In worst-case scenarios, the entire engine had to be replaced, and you can bet that it wasn't cheap. Engine stalls were another common, albeit scary issue with this model year.
Hyundai Sonata Problems: Facts You Need to Know
Some common problems with Hyundai Sonata models include Theta II engine knocking and seizing, 'self-healing' paint peeling, seat belts detaching during a crash, and sunroofs that rattle and occasionally explode.
Hyundai is known for ensuring customer satisfaction and offers a 10-year/100,000-mile powertrain warranty to its car owners.
The 2011 Hyundai Sonata had engine issues, including bearing failure, piston ring defects, metal debris, knocking, and seizing.
A class action lawsuit alleged premature engine failure in certain 2011 Hyundai Sonata vehicles, with owners reporting engine overheating, piston ring failure, and connecting rod knock.
Manufacturing problems in the first engine built inside Hyundai's Alabama engine factory resulted in issues with metallic debris that led to engine block repairs or replacements.
Other complaints about Hyundai Sonata models include 'self-healing' paint peeling, seat belts detaching during a crash, and sunroofs that rattle and occasionally explode.
Despite a recall in 2017, Hyundai owners still report occasional problems with seat belts fastening properly.
Hyundai denies sunroof failures under normal driving conditions but extended its sunroof warranty to 10 years or 120,000 miles, including labor, free replacement parts, and any interior damage that occurs after the sunroof breaks.
Beginning in 2015, Hyundai started permanently disabling the "Blue Link Telematics System" subscription for owners of 2011-2019 Sonata models who allowed it to remain inactive for over a year.
Industry experts have labeled the 2011 Hyundai Sonata as "Avoid Like the Plague."
Verdict
2011 is considered by many to be the worst year of the Sonata, and that is for good reason. A whole host of issues including seizing engines, steering problems, transmission issues, and faulty airbags make this model year one of the least reliable in sedans history.
If you are on the market for a Hyundai Sonata, our advice is to avoid the 2011 model year at all costs. Instead, go for a 2005, 2009, or 2019 Sonata, as these years have the best reliability scores across the board.
FAQs On 2011 Hyundai Sonata Problems
Here are some popular FAQs:
Are Hyundai Sonata Good cars
The reliability of Hyundai Sonatas mainly depends on the model year. 2011 is the worst year of the Sonata. Other years to avoid include 2006, 2012, 2013, and 2015. On the other hand, model years like 2005, 2009, and 2019 are the front runners in terms of reliability.
How Long Does Hyundai Sonata Last
Typically, a mid-size sedan like the Hyundai Sonata is expected to last around 200,000 – 250,000 miles. However, with proper maintenance, you can make a Sonata last over 300,000 miles, which equates to around 15 years.
Who Makes Hyundai Engines
Hyundai manufactures its own engines. Sometimes, these engines are shared with Kia, who is another popular Korean car manufacturer.
Will Hyundai Replace My Engine
Some Hyundai models are eligible for a free engine replacement due to a class action lawsuit. But, you'll have to transport your vehicle to a dealership to get the engine replacement completed.
How Long Does It Take Hyundai To Replace An Engine
Usually, it takes the manufacturer around 8 to 15 hours to replace an engine entirely. This time can vary depending on the model, as some vehicles are notoriously harder to work on than others.
Why Is My Hyundai Sonata Not Starting
A weak battery, faulty alternator, corroded wires, or a bad starter motor can all be causes for your vehicle not starting. Sluggish cranks are the tell-tale signs of a weak battery. If that is the case, you can simply jump-start the car and be on your way. If you hear a clicking noise when you turn the key, that indicates a faulty alternator.