"Equinox" is defined as a time or date when the sun crosses the Earth's celestial equator. It happens only twice every year, once in March, and again in September, when day and night are about equal in length – around 12 hours each. It's a rare event, then, that most of us might not have noticed. But if there's one thing that we would easily raise an eyebrow over, are the 2013 Chevy Equinox problems.
The Equinox was launched as Chevrolet and GM's onslaught on compact crossovers and SUVs. At the time, it was among the smallest vehicles they've made. As of 2020, more than 3,300,000 Equinoxes have left Chevy showrooms, which just proves how popular they are. Given its massive sales record, it may have been a bit hard to conceal just how supposedly unreliable and problematic they are.
But is this an exaggeration, or is there truth behind it? Moreover, is the 2013 model year the one to avoid the most, given the possible prevalence of 2013 Chevy Equinox problems? Well, we're here to find out if your money is better spent elsewhere…
What Do You Need To Know About The Chevy Equinox?
Before we get into the specifics of the more common 2013 Chevy Equinox problems, it might help us to understand what the subject in question is. What exactly is the Chevy Equinox? First unveiled in 2004 for the 2005 model year, the Equinox was conceived as a mid-size SUV, which later evolved into the compact crossover segment. For a long time, the Equinox was Chevy's entry-level model SUV.
Originally, it rode on GM's modular Theta platform, which was shared among its stablemates. Thus, it's not surprising that the Equinox was related to at least a half dozen other mini GM-based SUVs. It included crossover-type vehicles made by Pontiac and Saturn (remember them?), Opel, GMC, Saab, Cadillac, and Holden. It's also interesting to note that GM had a joint venture with Suzuki back then.
So, you'll find that the Chevy Equinox is mechanically quite similar to the Suzuki XL7, as well. These Equinox-shared vehicles are never made to be hardcore off-roaders. Rather, they're the perfect do-it-all SUVs for small families, and works wonders as a daily runabout. There have been three generations of the Equinox now and is still widely sold here and now in 2021.
There have been numerous changes and developments over that 17-year lifespan. Over those years, we've seen GM and Chevrolet experiment with the Equinox, such as making electric, hydrogen fuel cell, and even natural gas-powered versions of it. The Equinox has gone through significant changes in design, engineering, and its prominence among those looking for an affordable crossover.
Chevy Equinox Second-Generation (2010-2017)
For today, though, we'll focus more on the second-generation Equinoxes. After all, this is where we'll find the root of our 2013 Chevy Equinox problems. It went on sale in 2009 as the 2010 model year and had minute evolutions compared to the earlier cars. In its second generation, the Equinox was still riding on the same GM Theta platform, but having since been updated to be much stiffer.
Initially, its powertrain options were familiar too, with some small tweaks here and there. Mostly, it was made to improve fuel economy, which was questioned heavily when journalists finally got their hands on an Equinox. Most of their testing, even in highly favorable settings, saw them getting 20% to 30% lower fuel economy than the published EPA ratings.
There were even claims that Chevrolet and GM "inflated" the fuel economy figures to make it more appealing. Rumors also floated that the Equinox's trip computer would incorrectly log fuel economy figures that were overly optimistic to the driver. Moving past those concerns, for now, you could spec the Equinox either with front-wheel drive (as standard), or all-wheel drive.
Two powertrain options were made available. The baseline was a 2.4-liter Ecotec LAF (later the LEA) inline-4 motor. It could muster 182hp and 172lb-ft of torque. At the top end, you could get a 3.0-liter High Feature LF1 (or LFW) V6 engine. That one can handle 264hp and 222lb-ft of torque. From 2013 onwards, you could get a 3.6-liter LFXV6 too, with an even higher 301hp and 272lb-ft of torque.
Chevy Equinox 2013MY (Model Year)
That 3.6-liter V6 was apparently just as fuel-efficient, despite having 14% more horsepower and 22% more torque. Of the four engine options, they were all mated to the same 6-speed automatic. When it launched, the second-generation Equinox became the third best-selling Chevy in North America. It was beaten in sales by the Silverado and Cruze, respectively.
Of all the many iterative updates and facelifts that the 2nd-gen Equinox underwent, the 2013 model year was the first major one. This may explain why there were so many complaints about the 2013 Chevy Equinox problems. The 2013 model year is when we saw that 3.6L direct-injection gasoline engine is introduced as an option on the higher-end LT and LTX models.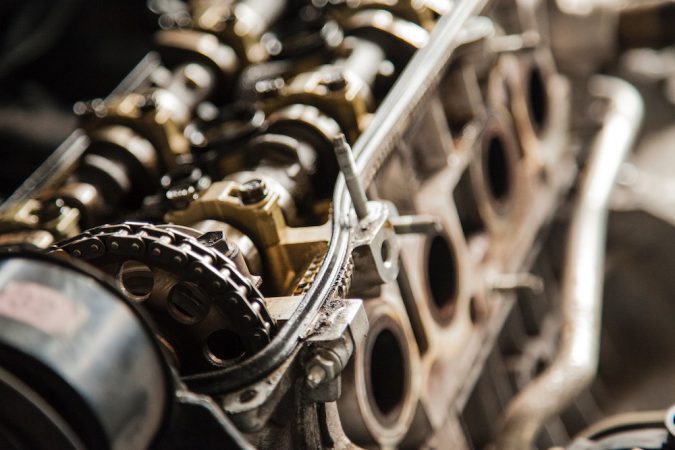 Here's a more thorough breakdown of the four engines that you could get on the 2013MY Equinox…
2.4-liter Ecotec LAF inline-4 (2010-2011) – 182hp, 172lb-ft (233Nm)
2.4-liter Ecotec LEA inline-4 (2012-2017) – 182hp, 172lb-ft (233Nm)
3.0-liter High Feature (LF1 or LFW, depending on which market you're buying it from) V6 (2010-2012) – 264hp, 222lb-ft (301Nm)
3.6-liter High Feature LFX V6 (2013-2017) – 301hp, 272lb-ft (369Nm)
On top of that, we got a newer FE2 suspension package on offer, which had a sportier dampening to them. If you've sat in a 2013 Equinox, you'll also be familiar with Chevrolet's MyLink system. This was their built-in infotainment system back in the day. Among the optional extras included safety kits like lane-departure warning, forward collision warning, rear park assist, and more.
Is It Reliable, Considering All The 2013 Chevy Equinox Problems?
Now that we've learned more about the Chevy Equinox family, could we say that the 2013 Equinox is, or isn't reliable? You'll soon find out, once we look further and in greater detail into the common 2013 Chevy Equinox problems, that it's by no means a headache-free machine. In fact, we'll look at some figures to better understand this, courtesy of data collected by CarComplaints.com.
Not only do they compile complaints filed by owners on their website, but also share reports made by the NTHSA. As a whole, the entire Chevrolet collection – across many models, and model years – had accrued 31,594 complaints. At the time of writing, the Equinox as a whole account for 2,418 of those complaints. A staggering 988 of them went to the 2013 model year alone.
Additionally, the Equinox had over 2,500 TSBs made for them – more than 1,300 just for the 2013 model year. That's "technical service bulletins", for those who don't know, where the manufacturer documents troubleshooting steps for its dealers and technicians. To top it all off, the Equinox was involved in 20 recall campaigns. These figures are quite high, which isn't what you want if ease of maintenance and robust reliability are concerned.
To give it a score, we then cross-checked with CarComplaints.com's PainRank scoring system. Here, it'll rank models and their respective model years by generation based on several factors other than the volume of complaints. It's weighted by the cost to repair those 2013 Chevy Equinox problems, the mileage at which it occurs, the frequency that it appears, the age of the vehicle, and so on.
What Are The Most Common 2013 Chevy Equinox Problems That You Should Know?
So, how did our 2013 Equinox fare on the PainRank leaderboard? In a nutshell, the higher the score on the PainRank charts, the more problematic – in other words, more painful – the car is. Chevrolet has an average PainRank score of 18.80. The Equinox line-up as a whole – that's all 16 model years of them – scored a woeful 53.08. This makes the Equinox the second least-reliable Chevrolet model.
Ouch. If we break it down by generation, the second-generation Equinox – including the 2013 model year – scored 40.41. This means it's the third least-reliable Chevy, ranked 78th out of 80. In contrast, the first-generation Equinox (2005-2009) had a PainRank rating of 36.18 – 74th on the scoresheet. The later third-generation Equinox (2018-present) had a score of 9.11 – 46th among Chevrolets.
Already, this isn't a good start to guiding you on the 2013 Chevy Equinox problems, is it? To briefly answer our question up above, is the 2013 Equinox reliable? No, it definitely isn't, and that's one that we'll document in more detail here. In summary, it had numerous engine and AC-related issues, with other problems to follow. If you're looking for an Equinox, the 2013 model year is one to avoid.
If anything, the entire second generation of the Equinox, up till 2017, is best to be ignored if you'd rather now spend bucket loads on repairs. So, just what are the most common 2013 Chevy Equinox problems? Well, let's begin with…
1. 2013 Chevy Equinox Problems (Engine) – Heavy Oil Consumption, Mostly Concerning The 2.4-Litre Ecotec Engine
As we mentioned, engine-borne issues are the most prevalent among 2013 Chevy Equinox problems. In that case, we may as well start with oil consumption, which the Equinoxes of the time have quite a thirst over. Specifically, it was narrowed down to the 2.4-liter Ecotec. For a spot of context, GM and Chevy fitted the second-generation Equinox with an upgraded 2.4L Ecotec for the 2010 model year.
However, there was a flaw in these redesigned engines, which had direct-injection. As GM intended, this relied a lot on low-tension oil control springs, spray jets, and positive crankcase ventilation. It should've enabled the engine to run smoother, with greater efficiency, and improved performance. However, it instead opened more opportunities where oil can seep into the combustion chamber.
It's then burned off, which forces owners to top it up with oil changes more frequently. Oftentimes, it would drink up an entire quart of motor oil every 2,000 miles. Aside from that, owners would notice their Equinox idling roughly or jerking at low speeds, engine knocks and ticking sounds, spark plugs burning up and failing, as well as substantial engine damage.
It would've helped a lot of owners were at least warned of this sooner. Nonetheless, the 'low oil level' monitoring and warning never alerted owners until it was too late. This goes for both the LAF and later the LEA variants of the 2.4 Ecotec engines. So, what caused this to happen anyway? Well, we can point towards key points of failure…
1.1 The Oil Control Rings Were Too Thin
Every piston has several oil control rings around them. As the pistons are being lubricated with oil, the rings play a vital role. Not only does it aid in maintaining compression and transferring heat, but it also keeps the oil out.
The latter is a job assigned to the oil control ring at the bottom-most section of the ring stack. As the pistons move up and down, this ring scrapes oil off the cylinder walls. As it does this, it prevents oil from exiting the crankcase. It's thus crucial that it needs to be designed properly.
However, GM failed this by using a thinner and low-tensioned oil ring in the 2.4L Ecotec. As a consequence, their overt thinness would wear out far quicker, hence allowing gaps to form. Oil will then seep into this quite easily, before burning off in the combustion chamber.
1.2. Spray Jets That Overloaded The Control Rings
This direct-injection design also enabled GM and Chevrolet to use oil cooling jets to spray lubricants over the pistons to lower their temperature. This should've made it more durable and long-lasting, but it instead worsened those weak oil control rings.
In this design, the jets would spray pressurized oil into the cylinders, right into the path of the already brittle rings. As is, the oil control rings could barely maintain oil from exiting the crankcase. With higher oil pressures, it made oil seeping into the combustion chamber that bit easier.
1.3 The Positive Crankcase Ventilation (PCV) Was Defective
The PCV – or positive crankcase ventilation – has one of the most important jobs within the engine of these Equinoxes. Mainly, it was to draw gas out of the crankcase, where it could then send it back to the intake manifold. Next, it would flow back into the combustion chamber, where it could be used.
This should've made the engine more efficient. That said, GM and Chevy's design flaws had made it so that the PCV would ventilate more than just gases and vapor. Even in regular use, it could suck out motor oil from the valvetrains, and throws it into the combustion chamber to be burned.
1.4 How Did They Fix It?
For this part of the 2013 Chevy Equinox problems, it wasn't a cheap fix. Owners had to spend $3,000 or more just to repair the engine. For the most part, the 2.4L Ecotec was damaged badly enough due to oil starvation, that only a complete engine replacement would suffice.
Otherwise, owners would need to replace parts like the timing chain, which can fail with mileage as little as 20,000 miles. There's some good news, though, as GM and Chevy did acknowledge this in a later TSB. Previously, they had only resorted to software updates.
As of May 2016, they offered an extended warranty. It should up the coverage to 7.5 years or 120,000 miles, whichever comes first. This would make GM and Chevy liable to cover the costs associated with replacing the aforementioned faults.
2. 2013 Chevy Equinox Problems (Engine) – Delayed Acceleration Due To Flaws With The Electronic Throttle Control
Here's another design flaw to add to the list of 2013 Chevy Equinox problems. It seemed as though the electronic throttle control system was slow to respond to user inputs. This caused some delayed acceleration and throttle lag, which proved quite dangerous. Owners would pull up to junctions, or attempt to overtake on the highway, only find themselves barely shuffling along.
Drive-by-wire systems that came with the advent of electronic throttle control (ETC) are very common these days. Instead of using cables and mechanical linkages, your input on the gas pedal is signaled by the sensors to the ECU. That's the electronic control unit, which is the engine's brain. It has plenty of advantages, especially when it comes to improved performance and fuel efficiency.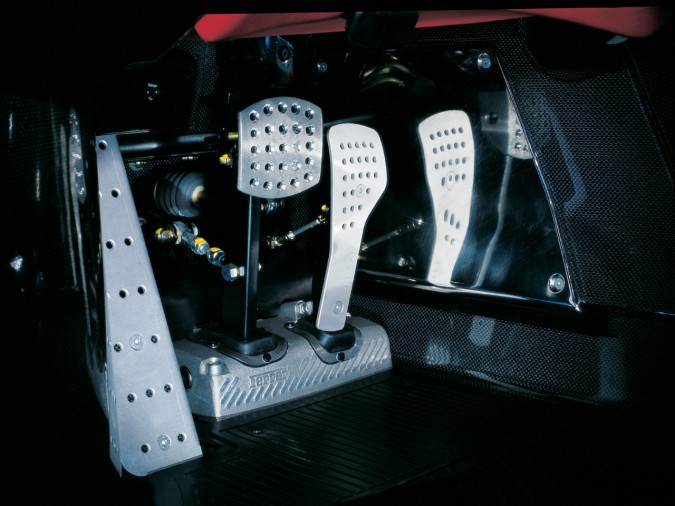 Nonetheless, Chevrolet and GM's design of ETC created more lag than necessary. It meant that when pressing the throttle pedal, there's a long delay before the engine kicks in. It may just be one or two seconds, but it makes a lot of difference even in regular day-to-day driving. Many have pointed out that the Equinox's ECU has a delay somewhere in the programming of the ECU or the sensors.
2.1 How Did They Fix It?
Tracking down the source of the delay has been rather difficult. Owners and technicians have tried replacing sensors, flashing the software, or cleaning the throttle bodies. Unfortunately, it became a hit or miss, depending on individual cars. Therefore, this issue was never really solved.
There's at least some good news, as there are aftermarket solutions. Some Equinox owners found that installing a throttle controller helped to alleviate the lag. These controllers can sense the input going between the gas pedal and the ECU and adjusts the relay speeds on the fly.
3. 2013 Chevy Equinox Problems (A/C) – Heater Would Only Blow Out Cold Air
The extent of 2013 Chevy Equinox problems mostly started and ended with the engine. Heavy motor oil consumption was the most pressing issue, but that doesn't mean the concerns stopped there. One of the other odd reliability quirks of the Equinox was with its air conditioning system, especially the heater. While this was mostly fixed by the 2013 model year, it was still troublesome.
Your car's heater is produced by the heater core, whose airflow is controlled by a blend door. This is basically a vent that opens and closes and thus letting more or less air passing through the core. It should be a robust and reliable component, but it's not the case with the Equinox. The blend doors there are attached to flimsy plastic control arms, which are prone to breaking.
3.1 How Did They Fix It?
When it does break, the blend door can no longer move. As a result, you – the unfortunate driver or passenger – will only get frosty air with the heater on. The cheap plastic arms can break with mileage as little as 60,000 miles on average. The part itself should be affordable to replace.
However, the labor that's required to remove the entire dashboard and center console to get to the heater core is not. It can take even experienced mechanics hours to replace that plastic arm. This will rack up the hourly labor rates, setting owners of Equinoxes back between $750 to $1,000.
4. 2013 Chevy Equinox Problems (Exterior) – Faulty Windshield Wiper Transmissions
We may as well end our list of the most common 2013 Chevy Equinox problems with another weird fault – the windshield wipers. To be more specific, the windshield wiper transmission on the 2013 Equinox can fail. When it happens, owners found themselves driving in the rain… Without any wipers to rely on. There was a recall notice issued, but it hasn't fixed this completely.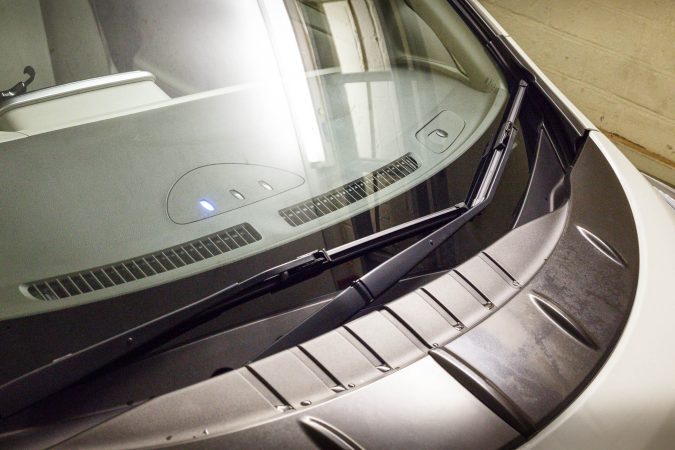 Combined with that broken heater that can't defrost the windshields, the Equinox can turn out to be a hazardous vehicle to drive when its systems do break down. When turning the wipers on, several owners can hear the motors whirring along. However, the wipers remained stubbornly stuck in their resting place, unable to move. Often, one wiper would move, while the other did not.
4.2 How Did They Fix It?
The solution to this varied significantly. As mentioned, several Chevrolet and GM dealers issued a recall notice to fix the wiper transmissions. Yet, many owners still reported that the issue persisted even after a replacement. On CarComplaints.com, there were more than 140 reports on the wipers.
Based on prior experiences, replacing the wiper transmission unit will set you back around $300 at a Chevy dealership. Nevertheless, owners quickly found that aftermarket solutions were more reliable and effective. In fact, these third-party solutions would often cost even less.
2013 Chevy Equinox Problems – Conclusion
In summary, the heap of 2013 Chevy Equinox problems can be summarized in two words – "engine", and "heater". You might wonder why, even as mentioned that issues were numerous, did we only note down four common complaints with the 2013 Equinox. While there was no end to the varying degree of problems hither and tither, these four were the most pressing.
Mainly, you should be cautious of the engine if you're shopping around for a 2013 Equinox. If we're privy to giving you a buyer's guide, the 2.4L Ecotec should be avoided at all costs. While not the most unreliable vehicle ever, do be diligent, especially given the repeated frequency of these 2013 Chevy Equinox problems. Maybe even skip the entire second generation Equinox altogether.
Approved Tools
These tools have been tried and tested by our team, they are ideal for fixing your car at home.