So, you are on the market to buy a second-hand crossover and you are looking at the offerings. The Ford Escape 2013 model looks to be on the top of your picks. But you should be also aware that the 2013 Ford Escape problems list is long. This fact is probably a big turn-off to many potential buyers from purchasing the car. But you shouldn't worry. We are going to elaborate on all the strengths and weaknesses that this model has.
We will learn about the engine offerings. The different trim levels. The drivability. The faults these engines have and also the overall structural integrity of the car. How this car handles on the road and what are the ups and downs of owning one.
After reading this article you will be properly informed on what could possibly go wrong if you purchase a 2013 Ford Escape. And trust me the 2013 Ford Escape problems list is very long. And maybe that's why it is so special. You can never know what may go wrong with it.
In recent updates, most of these issues were properly fixed. But there are still plenty of them to be solved. Still, the Ford Escape 2013 was a black sheep in the family with its long list of issues.
And here comes the question. Should you avoid it, or should you shortlist it? Or you should just go and buy it?
We will answer this question at the end of this article. So, stay along while we go through the Ford Escape model in great detail.
2013 Ford Escape
The Ford Escape is a modern crossover. This Ford model was developed by Ford Europe. The Ford that was sold in Europe was named the Ford Kuga. The North American model was named Ford Escape.
Both of these models shared around 80% of the parts. The first Ford Escape was premiered at the 2011 Los Angeles Auto Show. The crossover was designed to comfortably seat five passengers, and also deliver good fuel economy. And these specs made it one of the best sellers in the US market.
Ford offered this model with two inline-four EcoBoost engines with 2.5 liters of displacement. One was a naturally aspirated version and the second was turbocharged.
There were also 1.6-liter and 2.0-liter gas engines that were offered and these engines provided better fuel economy compared to the 2.5-liter engines.
The fuel economy was rated at 21-23 MPG in the city and 29-33 MPG on the highway. This crossover came with two options of transmission to choose from. One manual and an automatic. It also offered an option of two-wheel and four-wheel drive, making it very capable to tackle some mountain roads as well.
Now let's dive into the 2013 Ford Escape problems because many of you the readers are here for this.
2013 Ford Escape Engine Problems
In this section, we are going to discuss the issues that trouble this Ford model and we also discuss how much it is for the owner to fix these issues.
Many of the problems with the Ford Escape are connected to its engines. These are fairly common problems that happen to gasoline-powered vehicles. Namely, it happens quite often for the check engine light to appear on the dash of the Ford Escape, also some stalling issues were reported as well.
These issues are quite normal. But some issues weren't that normal. Such as premature engine failure and engine fires.
You definitely don't want a premature engine failure to happen to your car and you also don't want fires to start as well. This will hurt your wallet and also put you in danger too.
If we see the owner's perspective, we can draw some conclusions about the Ford Escape's overall engine reliability.
Around 40 people who own Ford Escapes have reported that their engine stalled all of a sudden with no warning lights appearing. In order to get this issue fixed, they had to replace one of these things. Coolant bypass valve, electronic throttle body, or the fuel sensor.
The cost to fix these issues came at an average of $500. This problem plagued the vehicles that had less than 50,000 miles on the odometer.
1. Check Engine Light
Another issue that annoyed many customers was the check engine light on the dash. This light usually appears to inform you that something serious is wrong with your car. Many owners have reported frequent check engine light flashes and some persistent check engine lights that wouldn't turn off.
Some of these issues were resolved by replacing the sensors or in some cases the whole wire harness of the vehicle. Sensors are prone to failure and are known to die off prematurely. The average cost for this job came to a steep average price of $1,000. This problem plagued vehicles that had around 32,000 miles on the odometer.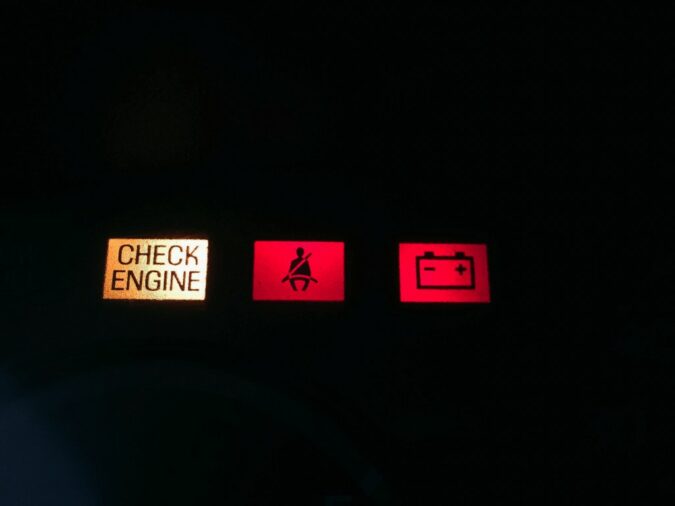 2. Engine Failure
Engine failure is one of the worst things that can happen to you as an owner of a vehicle. Some Ford Escape owners have reported engine failures on very low miles. With only 73,000 miles on the odometer, some Ford Escapes started to give up and die.
This is bad if it happens to you on the highway and your engine stops all of a sudden. You are left stranded with no help.
This problem was fixed eventually by installing a new engine on the cars. The bill for this repair was $4,200. A high price to pay for an engine. But most of these cases happened under warranty.
So it wasn't that pricey for the owners. One curious case happened with a car that had two engine failures. That is a bit of bad luck in my opinion.
3. Fire Damage
There were also fires reported by Ford Escape owners. Five owners have reported fires on their Ford Escapes. Although they have maintained the car properly and have done all the services.
Repair reports haven't indicated the price for this fix, but we can assume that these cars were totaled right away. Nobody wants to fix a car that caught fire.
2013 Ford Escape Transmission Problems
Transmission issues are also one of the problems that plagued the Ford Escape. Transmission issues together with engine issues are one of the worst problems that may pop up and ruin your day.
These issues may cost thousands of dollars to be fixed, and these problems are usually fixed by installing a new transmission. Many of the users have reported problems with the transmission and these problems included: transmission slipping, transmission shifting unexpectedly, and transmission failures.
2013 Ford Escape Transmission Problems #1: Transmission Failure
Two dozen owners have reported that their transmission has failed in the middle of the traffic. And that is one of the worst things that can happen. Especially if you have some important things to do.
Every one of these transmission failures occurred all of a sudden and despite the gentle use by the owners and the regular maintenance that they did on the car.
This problem was solved by installing a new transmission on their cars. And this came to a high cost of $3,500 on average. And this failure has plagued cars that have clocked around 70,000 miles on the odometer.
If you ask me, this is a premature failure. Because transmissions should last at least 200,000 miles with no problem whatsoever.
2013 Ford Escape Transmission Problems #2: Transmission Slipping
Transmission slipping is also one of the issues that plagued this model. This issue was reported by numerous owners of the 2013 Ford Escape. And this problem usually started to appear very early at 66,000 miles of service.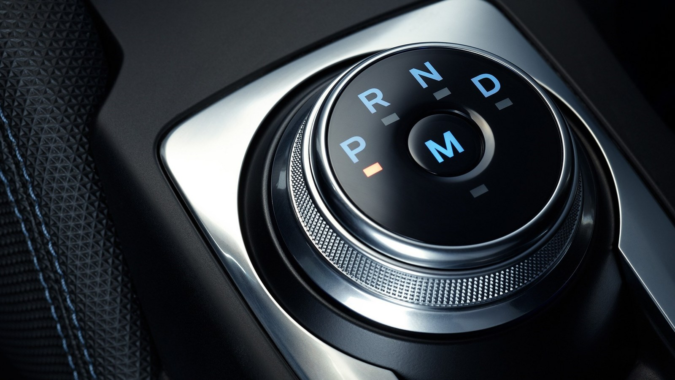 It was a frustrating thing for the owners since they didn't even own the small crossover for more than 6 months. A very unpleasant experience if you got the car new and suddenly you started having issues with it. This problem has required a visit to the Ford dealership and came at a price of $2,700 on average.
2013 Ford Escape Transmission Problems #3: Shifting Without Giving It An Order
This issue although very strange at first glance. It was reported by two owners who reported that their Ford Escape shifted gears on its own without giving it proper input. These instances deemed the car completely unsafe to drive by the readers.
But in my opinion, this is very hard to believe that a car could shift into drive by itself. This problem has reportedly appeared on vehicles that have accumulated around 17,000 miles.
2013 Ford Escape Interior Problems
After the powertrain problems that plagued the Ford Escape. The interior issues were the second most reported problem by Ford Escape owners. The most common reports were mostly related to the hard plastic that was used in the interior build. The discomfort seating. The navigation system and also the car's audio system.
1. Navigation System Issue
Many Ford Escape owners have reported troubles with the infotainment system. They have noted that this system would suddenly turn off in traffic without any warning. Because of the failure of the infotainment system, other features were turned off as well. The infotainment system failure has also turned off the audio, climate controls, and the telephone feature.
This problem was resolved by Ford, with the installation of a new module to the infotainment system or by doing a hard reboot on it. Unfortunately, these complaints that were connected with this issue did not report additional information about the cost of this repair, that was performed on the vehicle.
But they indicated that this issue happened at around 13,000 miles clocked on the odometer. In my opinion, that's just too early for these issues to appear.
2. Use of Bad Materials
This issue is not troubling only the Ford Escape, but many other small and affordable cars as well. In order to reduce costs. Manufacturers are putting some second-class materials on the inside that feel terrible when you touch them. Although the Ford Escape 2013 model was said to be king of the small SUV market.
Many owners were very angry and didn't approve of the plastic material that was used on the inside and described it as cheap and poorly built. These complaints were received by owners of new vehicles that didn't even clock 10,000 miles on them.
3. Audio System Issues
There were issues reported with the audio system as well. A handful of owners have reported that they couldn't turn off the audio for some unknown reason. The problem was associated with the buttons that were installed in this system. And their low quality.
After some time, they get stuck and you can't remove the button from the on position. The average repair for this audio system issue was a bit short of $500 and the problem has occurred in vehicles that were above 19,000 miles on the odometer.
4. Uncomfortable Seats
When you are getting a car, comfort is one of the biggest reasons why you purchase it. Especially when you get a Ford Escape that is meant to fit five people. Many of the owners have reported the issue with the uncomfortable seating.
This is especially an issue when you are driving for long periods of time. These issues were reported by owners of relatively new cars that haven't clocked a lot of miles on them.
2013 Ford Escape Bodywork Problems
The problems with the bodywork were the fourth most reported problem in the 2013 Ford Escape problem list. These problems were a headache for many owners. No new owner wants to look at his brand-new car rusting away bit by bit.
These issues as we mentioned include rust, problems with the door latches, bubbling paint, and problems with the liftgate.
1. Rust Issues
Excessive rust was reported by many owners of the 2013 Ford Escape. This rust buildup was very extensive and probably annoyed most of the owners. Who wants to see rust on a fairly new car? It's like we are reliving the 90s when we were plagued by these issues.
Nevertheless, this problem was reportedly fixed by repainting the parts that were affected by rust. And unfortunately, no owner has mentioned the cost of these repairs. But the owners mentioned that the rust started appearing at around 50,000 miles clocked on the odometer.
2. Paint Bubbling Issues
Along with the excessive rust, the paint bubbling was also one of the most reported issues with the Ford Escape 2013. It is a common problem with this model and is not something that isn't strange to see. Although it is a fairly new car that came out a few years ago.
The complaints about this issue didn't include the price of the repair bills. But we may assume that the repair cost was a few hundred dollars. The issue with the bubbling was happening most on cars that turned 60,000 miles.
3. Door Latch Issues
The problem with the door latch was not only reported on this Ford model. It was also reported on many other Ford models that came out in 2013. This problem was caused by low-quality parts.
The problem was fixed eventually, by replacing the latch, or in some other worse cases the complete door locking system. The cost for this repair wasn't expensive. But it was frustrating not to be able to open the door of your car. The repair cost was around $350 and appeared at around 50,000 miles.
4. Malfunction Of The Power Lift Gate
Many owners have also reported problems with the liftgate of this model. This power liftgate got bogged down and stopped working for some people. The problem was fixed by rebooting the computer of the car.
In order for the power liftgate to continue to work properly. This problem with the malfunctioning power liftgate has occurred on vehicles that have clocked around just 5,000 miles.
2013 Ford Escape Cooling Problems
The problems with the cooling system were also a frequently reported issue in the 2013 Ford Escape problem list. These problems are quite serious and require some troubleshooting to find the culprit that causes them.
If not fixed they can lead to overheating and warping your engine head. The reported problems were related to the appearance of leaks in the cooling system. There were also some reports of coolant consumption. And also, the water pump was failing more often than it should.
1. Excessive Coolant Consumption
More than 10 owners have reported issues with their Ford Escape. The owners claimed that the vehicles drank too much coolant. This is a fairly common issue with the Ford Escape which appears at around 60,000 miles. The cost to fix this issue was around $1,000.
2. Water Pump Failure
Water pumps also die very frequently on the Ford Escape. Some of these instances were often when the vehicle was driving. And caused the car to overheat in the process. But most of the drivers have reported that they managed to take this situation under control and got their cars towed off.
The problem was resolved by replacing the water pump and the repair cost was around $1,000.
3. Coolant Leaks
A bunch of owners has also reported that the car started to show leaks on the inside of the engine. This job required a big amount of work since the head needed to be removed and a new gasket to be installed. This job was costing around $1,500.
2013 Ford Escape Power Steering Problems
The problems with the steering system were also reported to be a frequent issue in the 2013 Ford Escape problem list. These problems were related to the power steering, issues with the steering sensitivity, and also steering assist faults were reported.
1. Power Steering Failure
Some people are still reporting this issue on the 2013 model. Even though there was a recall by Ford for the models from 2008-2011. In order to get this problem solved, the steering rack, the pinion, or the power steering unit have to be replaced.
The total cost for this job comes to a price of $1,300, and this problem was reported in cars that had around 50,000 miles.
2. Power Steering Assist Issue
Some of the owners have also reported an issue with the power assist. Some of them lost control and crashed their cars while they faced the issue. The problem was fully resolved by replacing the steering rack with a brand new one and it came to a cost of $1,400. This failure occurred in higher mileage cars.
The last power steering issue was with the steering sensitivity. One owner has reported that the steering was too sensitive and it moved too fast for the input he gave to it. The issue was reportedly resolved by the dealership.
2013 Ford Escape Electrical Problems
A problem with the electrical system was also reported to be a frequent issue in the 2013 Ford Escape problem list. More than thirty owners have reported some electrical issues with their Ford Escape. These problems were concerned with the battery and the horn module on the car.
1. Bad Battery
Around ten owners have reported their battery failing at around 56,000 miles. This problem was quickly resolved by changing the battery to a new one. These issues are fairly normal in cars. It is normal for batteries to go bad after some miles.
The cost of the new battery was about $180. This is a normal price for a battery for a small crossover vehicle.
2. Bad Horn Module
Some owners have reported a bad horn module. The horn just stopped working, and they had to replace this module. The price for this repair was around $220 and this problem has occurred on cars that are more on the higher mileage side.
Facts about the Ford Escape:
The Ford Escape is a mid-size SUV designed by Ford and sold as Kuga elsewhere.
The 2013 model has had the biggest number of issues since Ford started designing it alone.
The Ford Escape has been subject to several recalls for issues such as incorrect clearance between carpet and pedals, fuel system leaks, engine overheating, and faulty child lock.
Common problems with the Ford Escape include exterior door handle sticking, clunking noise from the rear end, automatic transmission oil leak, and whistling noise from the door mirrors.
The repair for sticky door handles involves cleaning up all parts and refitting the handle to the door.
A noticeable clunk from the rear end can be fixed by replacing both rear shocks at once.
An automatic transmission oil leak is caused by a faulty seal at the left-hand half shaft and can be repaired by replacing the seal or the half shaft.
Whistling noise from door mirrors is caused by a missing or insufficient foam block inside the mirror mounting, which can be replaced or reseated.
Fuel sloshing noise at low speeds can be solved by replacing the fuel tank straps and fasteners.
Conclusions To 2o13 Ford Escape Problems
In this article, we learned a lot about the 2013 Ford Escape problems. We found out that although this crossover is plagued by issues, it's still not a good car to purchase. Since these issues appear rarely and don't affect all of the 2013 models. It is also quite normal that some cars have a bigger failure rate than others.
And after going through all of the owner reports we concluded that it's better to shortlist this model. We made this conclusion based on the owner's input and some of these issues have prevailed. But that doesn't mean that the Ford Escape is a bad car to buy. You can do your own research and decide if it's worth it or not.
Before buying a used car, you should inspect it thoroughly and be sure that most of these issues are resolved, and you will be good to go.
FAQs On 2013 Ford Escape Problems
If you're still curious to learn more about 2013 Ford Escape problems, our FAQs here might help…
What Does EcoBoost Mean
EcoBoost can be thought of as a combination of the words, 'Economical' and 'Boost'. This is rather fitting, as EcoBoost engines were designed to output a healthy amount of horsepower and torque (hence, Boost). Yet, offers greater fuel economy (thus, Economical) at the same time. EcoBoost engines have become Ford's staple powertrain across much of their line-up. Around the world, models like the Fiesta, Focus, Escape, F-150, Expedition, Edge, and even the Mustang feature EcoBoost engines. At its core, all EcoBoost engines are turbocharged gasoline motors, paired with a direct injection design. First unveiled in 2009, EcoBoost engines can be found in numerous different configurations as well as displacements. The tiniest EcoBoost engines are just 1.0-liters in displacement, while larger ones are no bigger than 3.5-liters.
Are Ford Escape Good Cars
The latest 2022 Ford Escapes have been well-received by most pundits and in general, it's been reviewed rather positively. Compared to some of the earlier and more problematic Escapes, the latest generation of Ford's small crossover SUV is a pretty good car. While the base engine offers you a fairly solid fuel economy, there's also an optional turbo 4-cylinder engine. The latter is quite potent if you need a relatively performant crossover. The ride quality is excellent, as is the interior comfort and refinement. Plus, a huge cargo space makes the Escape a perfect family runabout. Although, it's not flawless, as the new Escape still suffers from several issues. For starters, the infotainment system is rather basic compared to much of the Ford Escape's rivals. On top of that, the interior build and design aren't all that great, either.
How Long Do Ford Escapes Last
The lifespan of a Ford Escape (as with any other car) is highly dependent on how well you take care of it. With good maintenance and diligent servicing, a Ford Escape should easily last upwards of 100,000 miles. On average, most Escape owners are able to get around 150,000 miles, without reporting any major issues. However, there are also Escapes out there that have breached past the 250,000-mile barrier. Some owners have even gotten their Escapes beyond 300,000 miles. Besides the 2013 Ford Escape problems that we looked at up above, owners did have to make repairs and undertake more serious servicing once the mileage creeps up that high. Most of the time, this includes needing to replace the tires, brakes, water pump, fuel pump, and ignition coils.
Are Ford Escapes Reliable
Not too long ago, we would've said no – Ford Escapes aren't reliable. But it does seem that Ford has been making some improvements. The 2020 model year Escape scored just 2.0 out of 5.0 for predicted reliability from Consumer Reports. Although, more recent Escapes have thus far not let too many people down. In its most recent survey, RepairPal gave the 2022 Escape a score of 4.0 out of 5.0 for reliability. Out of 26 other SUVs that were sampled at the time, the Escape came in 16th place. This survey also showed that the Escape's yearly maintenance and running costs are just about average (roughly $600 per year). Similarly, they highlighted that serious problems aren't likely to appear, so you won't have to be visiting the workshop all too often.
Where Are Ford Escapes Made
The latest Ford Escapes are made in the Ford Louisville Assembly Plant, in Louisville, Kentucky. This is the same plant that was used to assemble the Ford Fusion and Lincoln MKZ. Other than that, Ford's Escape, in its long history, has also been assembled elsewhere. In particular, the Ford Kansas City Assembly Plant in Claycomo, Missouri. However, the two sites here are responsible for the final assembly. As for the individual components of the Ford Escape, its engines are made in the Ford Cleveland Engine Plant in Brook Park, Ohio. Meanwhile, the Ford Van Dyke Transmission Plant in Sterling Heights is tasked with building the hybrid elements for the Escape Hybrid. While most American-based Escape models are built in either Kentucky or Missouri, Ford does build them elsewhere for foreign markets.