Few things say Americana more so than Chrysler. Back in its heyday, Chrysler was leading the way forward for automotive design, appeal, and ingenuity. But that soon fell out of favor at the turn of the century. Since the 1990s, build quality wasn't on par with its rivals, and neither was customer satisfaction. Having been a 'below average' brand, it's worth discussing some of the teething issues with its older cars. That said, what are the 2015 Chrysler 200 problems that you should be aware of?
Despite Chrysler getting a new lease on life, we can't deny that some of its most recent cars aren't so gleaming with success. The 200, for one, never sold well in great numbers. Yet, enough sales figures were thrown out the door, that reliability concerns with the Chrysler 200 are a common chatter. So, is Chrysler's sedan a maintenance nightmare waiting to happen? Or, is all this exaggerated beyond belief? Well, our guide on 2015 Chrysler 200 problems should try to analyze this a bit deeper.
Chrysler 200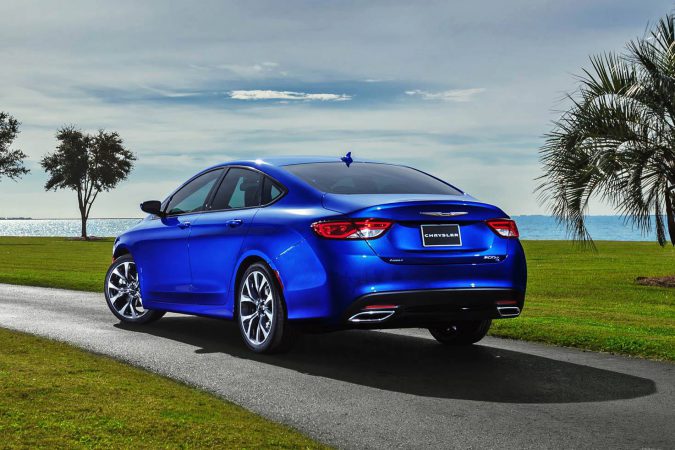 The Chrysler 200 started with the 200C concept, shown off at the 2009 North American International Auto Show in Detroit. Interestingly, the 200C was designed to adopt any one of gasoline, hybrid, or a fully electric powertrain. Although the production version never had any more than a conventional gasoline engine. Built across two generations from the 2011 to 2017 model years, over 780,000 of the Chrysler 200 were sold internationally. In Italy, it's rebadged as the Lancia Flavia.
The Chrysler 200 was marketed and sold as the "younger brother" to the flagship and more premium Chrysler 300. Technically, the Chrysler 200 is the successor to the Chrysler Sebring. It seems that the 200 was supposed to be called the Sebring. However, this renaming was seen as a necessity. It was done to distance the Chrysler 200 from the old Sebring. The latter of which became notorious for its poor build quality, bad reputation, and image of being a cheap fleet or rental car.
First-Generation Chrysler 200 (2011 – 2014)
The first-generation Chrysler 200 was in fact based on the third-generation Chrysler Sebring that first started production much earlier, in 2006. It had some relations with Mitsubishi, as well as other Dodge models like the Avenger and Journey. Although, that Sebring was heavily reworked before turning it into the 200. There were two engine options made available. The first is a 2.4-liter 'World' inline-4, which produced 173hp and 166lb-ft of torque, available with a 4- or 6-speed gearbox.
The second option is a 3.6-liter 'Pentastar' V6 engine, which could output 283hp and 260lb-ft of torque, mated to a 6-speed transmission. The Chrysler 200, being a newer vehicle, had a lot of creature comfort upgrades over the Sebring. It includes simple things like LED headlights, as well as a lot of interior trim updates to make it more luxurious. The mechanicals were uprated, too. The 200 had stiffer body mounts, a revised suspension geometry, a new rear sway bar, and beefier tires.
In 2011, a two-door convertible version of the 200 was released to accompany the four-door mid-size sedan. Minor facelifts and refreshes were introduced in 2013 and 2014. The suspension was re-engineered again to make it sportier. Mopar parts were offered for the first time, which included (again again) a stiffer suspension setup. Though Chrysler's bosses mentioned at the time that the first-generation 200 was short-lived. This is since a major redesign and overhaul was planned.
Second-Generation Chrysler 200 (2015 – 2017)
Unveiled in 2014, the Chrysler 200 flaunted a brand-new look. Underneath, it was based on the Fiat Compact Platform. This second-gen 200 shared a close relationship with some other FCA cars, including the Alfa Romeo Giulietta, Dodge Dart, Jeep Cherokee, and Chrysler Pacifica. Engine-wise, it had similar powerplants as the old 200, but with some tweaks. The 2.4-litre 'TigerShark' inline-4 could output 184hp, and 173lb-ft of torque. Meanwhile, the 3.6-liter 'Pentastar' V6 made a return.
This time, it came back with 295hp and 262lb-ft of torque under the hood. Both engines were mated to a 9-speed automatic, as the only transmission option. With the Pentastar motor, you could also opt for an all-wheel-drive configuration. It can decouple the rear wheels to improve fuel economy. Adding to this is a very slippery bodywork, with a very low drag coefficient of just 0.27cd. Naturally, a lot of other changes accompanied the second-gen 200, with new interior, trim, and so forth.
No convertible versions came for this updated 200, owing to high costs. In 2016, FCA's CEO, Sergio Marchionne, announced that the Chrysler 200 would be discontinued. He cited a few key reasons, such as the car's relatively poor sales compared to Fiat-Chryslers trucks and SUVs. This is on top of the aging underpinnings of the 200, and the Dodge Dart that shared it. The 2017 was the last model year for the Chrysler 200 and the Dodge Dart respectively.
Are Chrysler 200 Good Cars
Not too long before this 2015 Chrysler 200 problems guide came along, we talked about the Jeep Patriot and its potential reliability woes. This is relevant, as Jeep is a stablemate of Chrysler under its conglomerate. As we concluded, the Patriot had its fair share of problems. Ultimately, however, it was decently reliable and robust if you find one that's been cared for properly. The Chrysler 200, on the other hand, seems to fare much worse when it comes to reliability and maintenance issues.
To know more about this, we referenced data from CarComplaints.com. It's one of the top databases that you can have a peek at to understand more of a particular's vehicles reliability. It samples the ownership experiences of its users directly, as well as from other sources such as the NHTSA. Not only does it catalog all the various complaints owners have had over maintenance, but also data regarding recalls. This is a good place to start learning more about 2015 Chrysler 200 problems.
With a quick glance, there are already worrying signs. Using CarComplaints.com's PainRank scoring system, the 200 is the second-worst in terms of reliability in the Chrysler family. It barely beats out the poorly-built Sebring. This data takes into account customer complaints, average repair costs, the mileage at the time of failure, and age, among other factors. If we divide them by generations, the first-gen 200 is the second worst overall. Meanwhile, the second-gen is the fifth-worst for Chrysler.
Chrysler 200 Total Complaints (As Per CarComplaints.com, Update March 2022)
Model Year
Total Complaints
2011
195
2012
212
2013
174
2014
44
2015
471
2016
99
2017
8
2015 Chrysler 200 Problems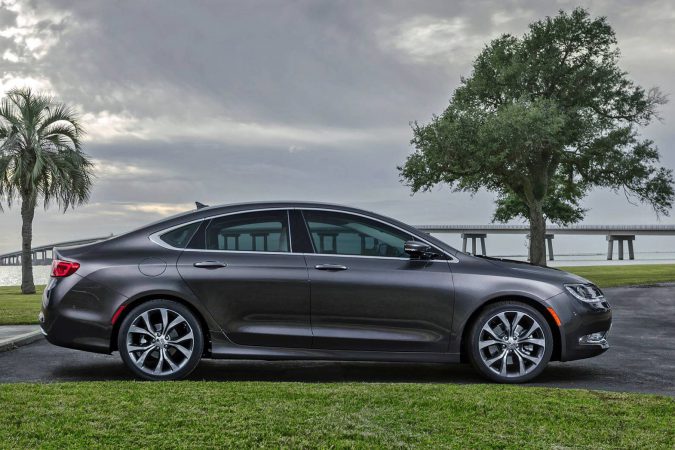 As of this guide on 2015 Chrysler 200 problems, the second-generation 200 has a total of 546 reports from owners on CarComplaints.com. Out of these complaints, a whopping 454 of them are directed towards the 2015 model year alone. The most common 2015 Chrysler 200 problems seem to have narrowed down significantly to the engine and transmission. There have been a lot of complaints about issues over the 9-speed gearbox, and especially with the 2.4-liter TigerShark motor.
However, there are also a lot of other defects – both big and small – that plague the 2015 model year of the 200. This is everything from the electrics, to something as random as the headrests giving you a concussion. We can be grateful that at least some of these problems are already fixed. There have been numerous recalls and class action lawsuits, not to mention the hush-hush warranty extensions by Chrysler. Nonetheless, it doesn't change the fact that the 2015 Chrysler 200 is terribly defective.
Chrysler 200 Types Of Complaints (As Per CarComplaints.com, Update March 2022)
Component
Total Complaints (CarComplaints.Com)
Total Complaints (NTHSA)
Transmission
170
5
Engine
144
703
Electrical
40
699
Interior
30
20
Brakes
28
227
Seat Belt & Airbags
11
311
Drivetrain
2
629
Here, we're going to list down some of the most frequent offenders. This should give you a better scope of the 2015 Chrysler 200 problems…
1. Transmission – Rough Shifting Or Jerking Caused By Faulty Wiring (Could Cause Gearbox Failure)
By far and away the most pressing of the 2015 Chrysler 200 problems is with its gearbox. The first full year of the second-generation Chrysler 200 is filled with complaints about this transmission. Some owners have reported it jerking a lot while shifting. Others have noticed it shifting very roughly, or it sometimes changing into neutral while driving. Or, more than just a few owners had their 2015 200s stall or die completely. Several owners have experienced these problems repeatedly multiple times.
It can even struggle to get into first gear, let alone lurch through the first three (out of nine) gears. Worst of all, the transmission can start acting up with mileage far less than 10,000 miles with some 200s. This ZF-built gearbox apparently had a fault with the wiring harness. So much so, that a recall was issued in 2016, concerning more than 505,000 cars. The cause was identified as a "terminal crimping issue with 26-way connectors on the sensor cluster harness assemblies."
In other words, some of the connectors weren't properly crimped by the factory. Several lawsuits for this followed, and then FCA announced an extended warranty program. As for the 2015 Chrysler 200, solutions seem varied. It looks like some owners have solved this with a new control module and software update for the transmission. Others, meanwhile, needed their entire gearbox replaced. Thankfully, a lot of the costs associated with this are covered fully under warranty.
2. Engine – Heavy Oil Consumption Due To Engine Design Flaw Can Cause Stalling Or Stuttering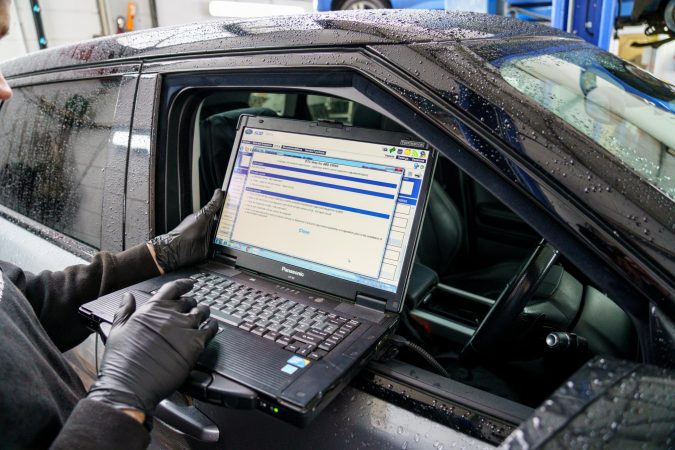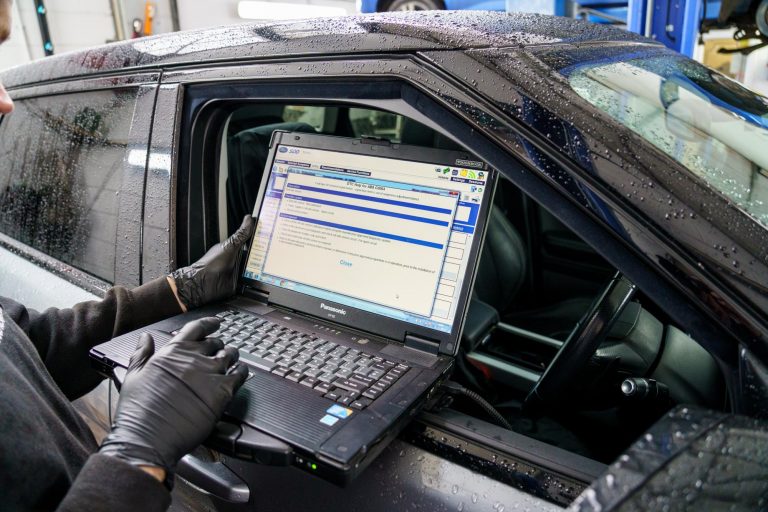 Aside from the transmission, the engine is another major contributor to the 2015 Chrysler 200 problems. More specifically, the 2.4-liter TigerShark inline-4 engine. A lot of owners have noticed their 2015 200s stall or die while driving. At the very least, it may stutter while pressing on the gas pedal. This, we now know, is caused by a huge flaw in the engine's design. Mainly, it involves the TigerShark's appetite for oil, as it can consume an entire quart of oil every 1,000 miles. This is not normal.
It's even worse when you consider that the 200's sensors don't even properly warn you when the oil level is too low. The cause is due to faulty control rings at the top of the pistons' sidewalls. This is supposed to prevent oil from entering the combustion chamber. But a defect means that those piston rings aren't able to work properly. Hence, motor oil is able to drip through and burn into the combustion process. The engine thus loses oil very quickly. Originally, the 200 can store 5.5 quarts.
After a short while of driving, this can quickly get below 3.5 quarts. When it does, the engine will emit more heat and friction as there isn't enough oil. The end result is the engine wearing itself out prematurely. Initially, you will notice this through stalling. Eventually, however, the engine will fail completely and requires a full rebuild. Some owners have reportedly been quoted at least $1,000 for repairs. Although just like the transmission, this should be covered fully under warranty.
3. Electrics – Faulty TIPM Module Causes Electrics To Go Haywire, With Some Functions Not Working
Electrical concerns are another hefty addition to the roster of 2015 Chrysler 200 problems. Owners have reported that their 200s either behaved oddly or have sometimes put them in very dangerous situations. They've walked up to their cars with the windows fully wound down. The doors might lock and unlock by themselves. The horn might go off randomly, or the engine stalling out. The airbags may just decide to deploy at will, or not deploy at all when you have an accident.
Then, there's the fuel pump, which may fail to provide any or insufficient fuel to the engine. All of these random, and sometimes hazardous gremlins are all caused by one malfunction – the TIPM. The TIPM, or Totally Integrated Power Module, is the central electrical brain of your car. Anytime you try to activate something electrical, like winding down the windows, the signal will have to go through the TIPM. Everything from the safety systems to the ignition relies on the TIPM module.
Unfortunately, the TIPM is among the parts of the Chrysler 200 that can fail. In fact, defective TIPMs have been found in potentially millions of other FCA cars. Naturally, class action lawsuits and recalls followed. Nevertheless, some owners are still facing problems with their TIPMs despite these fixes. Solutions to the problem vary. Several owners have gotten lucky with just reflashing the module. Others had to replace the entire TIPM, which costs an average of $1,200.
4. Engine (Part 2) – Defective PCM Module Causes The Car To Stall While Driving
Yes, we're back to engines again. And, there's a very familiar trend of the Chrysler 200 wanting to shut off its engine while you're driving. This time, owners have complained that it appears mostly when they're trying to cruise or decelerate. In fact, it shouldn't just be limited to our list of all the 2015 Chrysler 200 problems. It's been happening since the 200 launched in 2011. This is all thanks to a piece of the engine called the PCM, or Powertrain Control Module. It works just like the TIPM.
While the TIPM was the electrical brain, the PCM was in charge of your engine, along with its many sensors and moving parts. Apparently, the PCM is liable for damage to its electrical connectors. The pins aren't able to deliver current steadily enough, leading it to malfunction at times. Worse of all, this defective PCM didn't raise much suspicion about itself. There were often no clear symptoms or cues to say that something was wrong before the engine could stall.
And after it does stall, it doesn't trigger any error codes for an OBD-II reader. This means that many technicians aren't able to diagnose the problem. Even after a full check-up, owners have had trouble trying to restart the car again after the stall. The PCM can fail in any Chrysler 200, regardless of whether it has the 2.4-liter TigerShark or the 3.6-liter Pentastar. The 2015 model year of the Chrysler 200 is all covered under a recall for this. Yet, some owners had to wait over two years for parts.
5. Interior – Faulty AHR Can Deploy The Headrest To Hit You In The Back Of The Head
Perhaps the most painful of the 2015 Chrysler 200 problems has to be with its AHR. The Active Head Restraints are designed into the seats' headrests. They're engineered as a safety feature, which will be deployed to cushion your head and neck in the event of a rear-end collision. By pushing the headrests forward, the AHR would hopefully prevent you from having whiplash or other neck injuries. However, some owners have claimed that their AHRs would be active even when not in an accident.
It could strike the back of their head at any time. There have even been injuries or concussions as a result of this. The main reason for the AHR failing is the very clips that hold it into place. See, if the sensors detect a rear-end collision, it would release two hooks, which hold back a metal striker pin. Under ordinary circumstances, the AHR is always in its most compressed state. The metal striker pins could then unwind the compressed springs, which would snap the AHR towards your head.
The problem here is that those two hooks (or brackets) are made of plastic. Mind you, those two tiny plastic brackets need to hold around 75 lbs of pressure at all times. As you can imagine, that plastic is going through a lot of stress. It doesn't take a lot for that plastic hook to crack or split over time. The company that made this, Grammar AG, also sells the same system to Mercedes. The only possible fix is a replacement of the AHR. In a Chrysler 200, a single AHR (for each seat) costs around $800.
6. Steering – Electric Power Steering Failure
Steering troubles come next on our list. Multiple owners have raised concerns about the Electric Power Steering (EPS) failure on their 2015 Chrysler 200. EPS is essential for modern driving as it aids in easy maneuverability, especially during low speeds or while parking. However, issues arise when this system malfunctions. Drivers have reported sudden loss of power steering, making it extremely hard to turn the wheel. This not only poses a threat to the driver but also to other road users.
The failure of the EPS can stem from various reasons. Some attribute it to a malfunctioning electronic control unit, while others blame it on faulty sensors. In some cases, a simple software update might resolve the problem, but in others, a complete EPS module replacement is essential. The alarming part is that this problem can arise without warning, and when driving at high speeds, the consequences can be severe.
7. Exterior – Paint Peeling And Chipping
Though not as severe as engine or transmission issues, paint problems have frequently been reported. The aesthetics of a car play a significant role in its value, and the 2015 Chrysler 200 sadly has its share of complaints in this department. Owners have expressed concerns about paint peeling, chipping, or bubbling. These issues seem to appear most prominently on the hood, roof, and trunk.
The root cause might be due to a poor-quality paint job or improper priming during the manufacturing process. Regardless, this could lead to potential rust issues down the road, which could further deteriorate the car's body. The unfortunate part is that, unlike mechanical or electrical issues, paint problems might not be covered under the warranty.
8. Suspension – Premature Wear Of Control Arm Bushings
Next up, we have the suspension concerns. The 2015 Chrysler 200 is reported to have premature wear on its control arm bushings. This premature wear results in a clunking noise, especially when going over bumps or during turns. Control arm bushings play a crucial role in ensuring the stability of the car and providing a smooth ride.
When these bushings wear out prematurely, it affects the car's alignment, tire wear, and overall handling. This leads to an uncomfortable and potentially unsafe driving experience. To resolve this, the bushings need replacement. Unfortunately, this issue has become more common than many would hope for a car of its class.
9. Climate Control – AC System Failures
Comfort is essential, and when the AC system fails, it certainly leads to discomfort. Several complaints about the 2015 Chrysler 200's AC system malfunctioning have been documented. Owners report insufficient cooling or the AC system not working at all. In most cases, the culprits are a faulty compressor or a leak in the AC refrigerant line.
While in some climates, a malfunctioning AC might be a mere inconvenience, in others, it's a severe issue. For instance, in the scorching summer months, it's essential for a car to have a working AC system. Resolving this problem might involve recharging the AC system, sealing leaks, or in worst-case scenarios, replacing the compressor altogether.
10. Audio and Navigation – Infotainment System Glitches
Lastly, while we dive into creature comforts, let's talk about the 2015 Chrysler 200's infotainment system. Owners have reported occasional glitches, including the system freezing, not responding, or randomly rebooting. Connectivity issues with smartphones and inaccurate navigation directions have also been a headache for some.
Most times, a software update can rectify these problems. However, in persistent cases, the infotainment module might require replacement. In today's tech-driven world, having a reliable infotainment system is crucial, making this a notable point of contention for Chrysler 200 owners.
In conclusion, while the 2015 Chrysler 200 boasts a modern design and numerous features, potential buyers should be aware of these common problems and take them into consideration when making a purchasing decision.
2015 Chrysler 200 Reliability
Let's say you're in the market to buy a second-hand 2015 Chrysler 200. Or, maybe you have one, but (somehow) have never faced any of these problems before. After reading this, what should you do? The first thing you should do is inquire at a local Chrysler dealer, and have it checked out. Some of these defects might not sound serious, but they can be dangerous. Imagine if your 200 stalls in the middle of a road, or the engine cuts out while you're trying to cross an intersection.
Check to make sure your 2015 Chrysler 200 has had these issues fixed. Thankfully, most of them should now be safe. They've either been patched up under warranty or had gone through a recall. The Chrysler 200 as a whole had 16 recalls, with the 2015 model year making up eight of them. Most of these recalls were related to the aforementioned flaws with the transmission and electrics. It's very clear too that were a lot of problems in regards to the 2015 Chrysler 200's reliability.
Over 346 TSBs, or Technical Service Bulletins were issued. These are official communications sent from Chrysler to their dealerships to teach them how to troubleshoot or resolve issues. As for the engine and AHR, there have been multiple class-action lawsuits filed by owners. At the time of writing, they're still in progress. Suffice it to say, if you're planning to buy a Chrysler 200, or already have one, it's imperative that you have it inspected for any defects.
Facts: 2015 Chrysler 200 Problems Include Overheating Engine, Cruise Control Glitches, and Security Vulnerabilities
The 2015 Chrysler 200 is one of the most troubled model years, with 1,800 complaints, eight recalls, and one investigation.
Engine and powertrain problems are common, with possible engine overheating and stalling a major concern, as reported by the National Highway Traffic Safety Administration (NHTSA).
A recall for a faulty cruise control system was issued for five million Chrysler units, including the 2015 Chrysler 200, which would fail to cancel, and in some cases, speed up.
Infotainment software vulnerabilities left the car open to hackers, and a recall was issued, which was resolved by mailing drivers a USB drive containing software updates.
Based on NHTSA numbers, the 2015 model has far more complaints than the 2014 and 2016 models.
The 2015 model's engine may overheat and stall, especially when driving downhill, with no recalls for this issue.
The car was recalled over transmission suddenly shifting into neutral, usually happening between 80,000 and 130,000 miles.
The 2015 model is less preferable than the 2014 edition, which is cheaper and has fewer problems.
The 2015 Chrysler 200 has had 627 NHTSA complaints about the powertrain and 9-speed automatic transmission that often need recalibrating, software updates, and TCM replacement.
Other common issues with the Chrysler 200 include excessive oil consumption, engine stalling, and transmission malfunction and failure in different model years.
2015 Chrysler 200 Problems: In Conclusion…
Between CarComplaints.com, the NHTSA, and other relevant parties, there are more than 3,000 complaints overall filed by owners. This is specifically for 2015 Chrysler 200 problems, mind you. We haven't even counted the other model years, especially first-gen cars. Some of its underlying flaws are no doubt very serious. Think of components like the transmission or engine. They're vital to the inner workings of the car. Failure can result in leaving you stranded by the side of the road, or worse.
For example, the engine cutting out means no power steering and no servo assistance for the brakes. If the threat of danger doesn't make you flinch, then surely the repair costs might. An engine rebuild, or a complete transmission swap (you can learn more in our look at the Infiniti Q60 manual transmission) is by no means a cheap fix. It can easily cost far above $2,000 or $3,000, and that's a very conservative estimate. The good news is, a lot of the 2015 Chrysler 200 problems should already be solved under warranty, or by the threat of recalls.
In summary, the 2015 Chrysler 200 is among the most unreliable cars that you can buy today. It's a shame too, as it's tarnishing the Chrysler name, which has long ago made some of the finest cars in history. Still, the 200 as a complete package is still not bad. Some have loved the way how it drives and handles. Though if you're scrolling around the classifieds, then take a moment to consider some of the later, 2016 or 2017 Chrysler 200s. They're at least a bit less likely to break in half.
2015 Chrysler 200 Problems: Frequently Asked Questions (FAQs)
Here are some of the most popular frequently asked questions on 2015 Chrysler 200 problems…
2015 Chrysler 200 Transmission Problems
The 2015 Chrysler 200 was prone to suffering a myriad of transmission-related issues. It seemed that the fault wasn't due to a bad gearbox. Rather, it was down to faulty wiring harnesses that lead to and from the gearbox. Some of the electrical pins and connectors weren't properly crimped, compromising the signal (i.e. input and output, to control and modulate the gearbox). This alone led to rough and jerky shifting, random shifts into Neutral, not to mention stalling, and difficulty changing gears.
2015 Chrysler 200 Radio Problems
Besides other interior and electrical woes, some 2015 Chrysler 200 owners also had radio problems. This wasn't as prevalent or as widespread as the other issues were, but it should be noted. Several owners have documented how their radios would turn off and the display would shut down and go black all of a sudden. It may or may not turn back on and reset, but even that would be rather sporadic. The only solution seems to be replacing the entire radio head unit at the local Chrysler dealership.
2015 Chrysler 200
As a whole, the 2015 Chrysler 200 marked a large improvement over the preceding generation, with a sharp, modern, and sophisticated restyling. The interior was also refreshed, with a more luxurious appeal, as well as fancy and user-friendly tech. Its ride quality has been tweaked and fine-tuned too, now comfier and quieter than before. Safety is another notable improvement. Unfortunately, its low MSRP doesn't sufficiently offset the poor reliability and sky-high running costs.
2016 Chrysler 200
Compared to the outgoing 2015 model year, the 2016 Chrysler 200 showed further improvements with a slight interior redesign and an updated infotainment system. We also have to give Chrysler some Kudos for its attention to detail in regards to safety and practicality with the 2016 model year. And as we've learned so far, the 2016 model year shows fewer reliability concerns. Nevertheless, problems still appear frequently, with an engine and transmission setup that's lethargic, at best.
2013 Chrysler 200
To be fair, the earlier 2013 (or 2014, the last year before the refresh) model year Chrysler 200 isn't that much better in terms of overall reliability. Issues come up regularly, with high costs attached to repairing and running them. However, the 2013 Chrysler 200 at least rewards you somewhat. There's a re-tuned suspension and steering setup that feels rather sporty for its class. And, the interior is fairly nice to spend time in, as well. Everything else is just about average, but it's not as catastrophic.