The Nissan Rogue is one of the most reliable SUVs on the market, earning top ratings from the IIHS and NHTSA. However, there have been a number of engine problems reported for the 2014 – 2016 models. Also, not all of them can be attributed to users not being accustomed to the CVT transmission. Today, however, we will specifically focus on the 2015 Nissan Rogue problems.
When the Nissan Rogue went on sale in 2008 after its October 2007 debut, it had a big effect on the American market. More than ten years later, this compact crossover is Nissan's top-selling vehicle in the US.
The Nissan Rogue is currently in its third generation which debuted in 2021. The first two generations of the Rogue are from 2008-2013 and 2014-2020 respectively. Nissan produces reliable and efficient cars. But there are also numerous issues to watch out for.
The carmaker frequently experiences transmission issues, and the Rogue is no different. Let's examine the 2015 Nissan Rogue problems in terms of reliability and find out if it's a good used purchase while also looking at the best and worst Nissan Rogue models.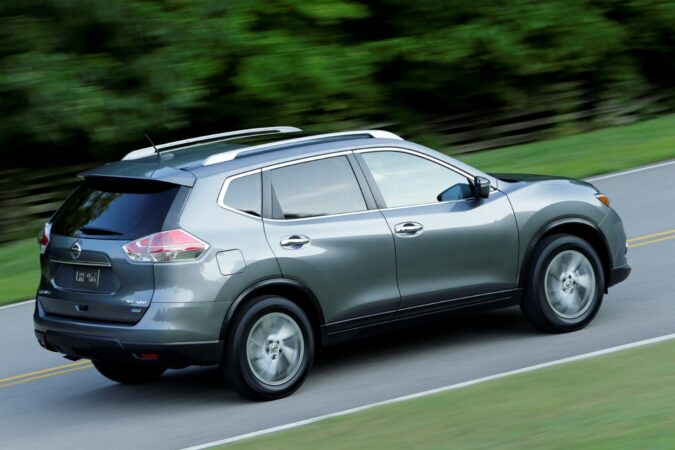 Nissan Rogue Reliability
Nissan officially unveiled the Rogue in 2008 as a family SUV to compete with the Ford Escape, Subaru Outback, and other compact utility vehicles. But the Rogue has been plagued by issues and flaws ever since. The first nine model years after the Rogue's launch are included on Co-Pilot's list of ten model years to steer clear of.
The Nissan Rogue's drivetrain has a lot of issues and ongoing concerns. But the rest of the SUV is typically very reliable. Only three other major issues have been reported on RepairPal, and none of them have an impact on the Rogue's lifespan. However, drivers should pay attention to reports of inaccurate fuel gauge readings.
Nissan CVT Transmission Problems
The most pervasive of these issues result from the CVT gearboxes present in the SUV. This issue persists throughout the first and a good portion of the second generation of Nissan Rogues.
Numerous class-action lawsuits alleging that the Rogues suffer from "transmission shudder, lurch, shake, and suffer from possibly dangerous acceleration problems" have been sparked by the CVTs manufactured by Nissan subsidiary JATCO.
Nissan even extended their initial Nissan CVT transmission warranty from 60,000 miles to 120,000 miles due to the poor quality of the CVT gearboxes. This again showed that these transmissions were prone to breakdown at low mileage.
Nissan had long known about these problems but did very little to address them. Although there has been some progress in more recent model years, the Rogue has a poor track record when it comes to longevity.
Most owners of these first-generation Nissan SUVs are only driving them out of necessity with breakdowns hovering over them. This is because the early Rogue drivetrains were weak and made so shoddily.
The Rogue might still last owners 200,000 miles or more despite these serious problems. But regular reliability considerations like scheduled oil changes and other maintenance don't guarantee this.
Even if owners follow all maintenance instructions, their Nissan SUVs may still fail at around 95,000 miles owing to subpar manufacturing. Before the CVT transmission is replaced, which will be necessary for Rogues manufactured from 2008 to 2018 by the 150,000-mile mark, it's a matter of great uncertainty.
Nissan Rogue Transmission Recall
Recall Number 15V775000 by the NHTSA was released in November 2015 regarding an issue with the shift selector. Vehicles produced between February 10, 2015, and May 13, 2015, were covered by this recall. This applied to the 2015 model year. 33,880 automobiles were affected by this recall.
The issue was that even if the brake pedal is not pushed, the selector may slide out of "Park". This could result in the car rolling out of control and, in some situations, increasing the likelihood of a collision.
The recall was initiated because these vehicles did not adhere to the Federal Motor Vehicle Safety Standard 114, "Theft Protection and Rollaway Protection" regulations. If you need more insight, our detailed write-up on the Nissan Rogue transmission recall might help.
Nissan Rogue Transmission Replacement Cost
Owners will be responsible for paying out-of-pocket if the JATCO CVT gearbox malfunctions unless the SUV is still covered by warranty. This is because there has been no recall for them. This can require repairs that cost around $3,000 or more.
If you want to learn more, do check out our guide on the Nissan Altima CVT transmission replacement cost. The Rogue seems to find its groove again if owners are prepared to repair their transmission, which is an expensive option. Drivers allegedly anticipate getting up to 300,000 miles after the repair.
But it isn't a decision that drivers need to have to make to assure that their significant investment in a Nissan will result in a high-mileage vehicle.
Nissan Rogue Years To Avoid
2008-2013 Nissan Rogue Models
In general, reviews of the Nissan Rogue's most recent models have been positive. However, buyers have been less complimentary of earlier model years. For instance, CoPilot advises against purchasing models from the years 2008 through 2016 and 2018. According to CarComplaints.com, the 2013 Rogue is the worst model ever made.
The transmission has a history of malfunctioning, thus buyers should consider these Nissan Rogue model years to avoid. There is a safety issue since the driver may lose control of the vehicle as a result. Additionally, repair expenses and poor gas mileage when problems occur contribute to the bad scores for specific Rogue model years.
According to CarComplaint.com, poor acceleration and defective heating and air conditioning are additional prevalent complaints for particular model years. The earlier Rogue models are also prone to structural issues including the sunroof shattering. These are also a part of the 2011 Nissan Rogue problems.
2014-2015 Nissan Rogue Models
The Nissan Rogue's worst years include the nine times recalled 2014 model and the 2015 model with eight recalls. These were due to stalled engines and serious vehicle control issues. Therefore, be diligent if you're noticing issues such as how your Nissan Rogue won't start.
The Rogues from 2014 to 2016 stand out for a number of reasons. Nissan appeared to have discovered a means to reduce the reports of gearbox failure that were seen in prior years.
NHTSA reports of broken SRS lights and uninvolved airbags, among other issues, continue to be made. 2014 has seen a spike in complaints about heating and cooling systems as well as bodywork and paint chipping (often requiring that you understand how to fix paint chips on car).
Numerous reports state that 2015 models are also affected by the A/C problems. Additionally, they experience interior components that break, such as seat belts that eventually develop issues.
In addition to an issue with the suspension that resulted in noises when turning or pulling into confined areas, the concerns about the A/C persisted throughout 2016. The sharp rise in recalls between the years 2014 to 2016 may be the most alarming factor.
Compared to its successors, there was only one recall in 2013. So it's a little surprise that 2014 set a record-high number of nine recalls, some of which were caused by stalling engines from fuel pump failure. So, it's worth being attentive toward the 2014 Nissan Rogue problems.
Fewer recalls were issued for the Rogue model years in 2015 and 2016—eight and six, respectively. Also, both these years' airbag failures were attributed to software problems.
2016 Nissan Rogue
There were six recalls and 372 complaints for the 2016 model year Nissan Rogue problems. A little higher for a Rogue, but still down from the prior two years. In addition to a reoccurring problem with insufficient welding on the seat structure, 2016 was included in both airbag recalls affecting the prior model years.
A total of roughly 5,000 units of the 2016 and 2017 Rogue with improperly welded seats were originally subject to a recall in October of that year. Another 210 more vehicles were subject to another recall the following month.
With 84 reports, the powertrain has the second-most frequently reported problems, after the airbag. By now, you've probably guessed where this is going: engine stalling. Several reports from late 2021 indicate that the transmission stalled out for a while before moving forward.
There have been a few documented instances of engine stall in this generation of Nissan Rogues However, it should be emphasized that there is no guarantee that the previous owner of a used CVT knew that the transmission fluid should be changed approximately every 25,000 miles.
In other words, some of the new owners are inheriting the prior owner's maintenance neglect since many of these SUVs have reached their fifth year and are already on their second, third, or even fourth owner.
This is not to imply that every engine stall is caused by this. But it happens frequently that a CVT that has received inadequate maintenance is mistaken for one that is faulty.
Best Year For Nissan Rogue
Nissan Rogues produced after 2018 don't have pre-existing transmission problems. Thus their lifespans should be extended as a result. The third-generation Nissan Rogue receives impressive reliability ratings from J.D. Power for the 2020 model year.
This places it sixth overall in the compact SUV category and competes with highly efficient vehicles like the Honda CR-V and Subaru Forester. After Nissan improved its quality control and got rid of the CVT transmission, the Rogue is now able to function as well as an SUV in its class should.
The updated Rogue doesn't require a total transmission replacement at some point in the future. Hence, drivers of newer model years should expect their vehicles to last at least 250,000 miles when properly maintained.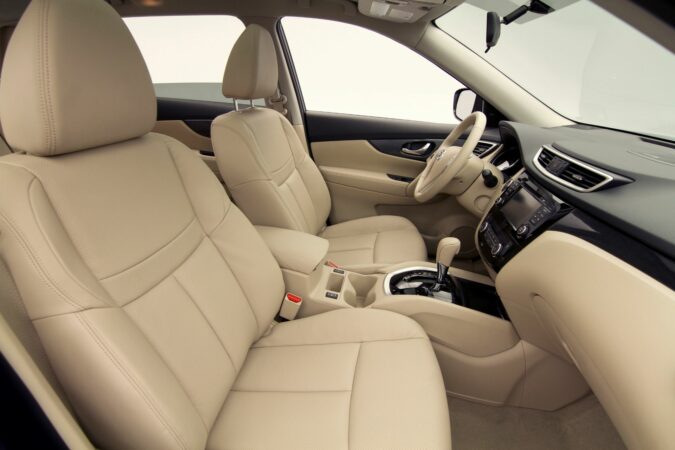 With the exception of its previous gearbox issues, the Rogue is generally a well-built and snugly-fitted SUV. Owners of Rogues who have accumulated high miles encounter the same issues that owners of other vehicles with six-figure mileage do.
These include common minor issues including paint fade, clothing tear, and creaks and groans starting to sound louder. Additionally, because of Nissan's advances in quality control, these problems are now a little quieter and less noticeable.
So drivers shouldn't need to be as cautious about recent models as they should have been at the beginning of the Rogue's production.
2017 Nissan Rogue
In 2017, Nissan was able to put a stop to the Rogue's transmission issues, and this solution lasted into subsequent years. However, the impressive reliability of the 2017 Nissan Rogue makes it stand out as one of the best. The Top Safety Pick Plus award was given to it by the Insurance Institute for Highway Safety (IIHS).
The 2018 year model has a few strong and weak points. If you choose wisely, it is still among the best Nissan Rogues to date. For instance, there are almost any NHTSA complaints or recalls for the 2018 Rogue Sport and Hybrid. If you need a newer one, consider checking out our guide on the 2019 Nissan Rogue problems to learn more.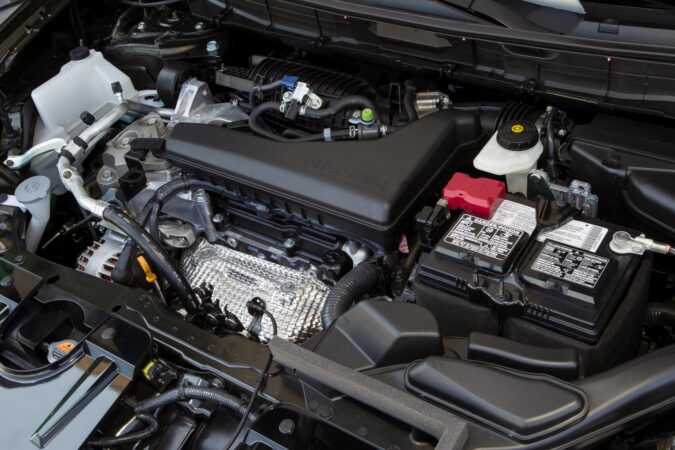 Nissan Rogue 2015
The 2015 Nissan Rogue is a decent small SUV with a comfy interior and above-average safety features for the money. Used prices for it range from $12,971 to $16,072, according to available market data. The problems of the 2015 Rogue aren't very common.
However, the issues are very serious, which led to widespread airbag recalls and serious transmission breakdowns. The interior of the Rogue is one of its main advantages. The dashboard layout was sophisticated and almost exquisite. There were several soft-touch materials and nicely padded armrests.
Similar to the Altima sedan, the Rogue's front seats used a "Zero Gravity" design, and indeed, they were really comfortable. We will further look at the various aspects of the 2015 Rogue in the following segments.
2015 Nissan Rogue Powertrain Performance And MPG
You'd hope the manufacturer got it right when only one engine is offered with a car model. Sadly, the 2015 Nissan Rogue is a prime example of a brand falling short. It only comes with a 2.5-liter four-cylinder normally aspirated engine.
The sole transmission offered is the famed CVT from Nissan, which can be ordered with either front- or all-wheel drive (AWD vs FWD). The twin-cam, variable valve timing engine with the codename "QR25DE" makes a pitiful 170 horsepower at 6,000 rpm and 175 lb.-ft. of torque at a high 4,400 rpm.
It can only accelerate from 0 to 60 mph in a sluggish 8.7 seconds for front-wheel-drive vehicles and 8.9 seconds for the heavier all-wheel-drive model. Additionally, it can only tow 1,000 pounds.
However, the 2015 Nissan Rogue's 2.5-liter engine still provides remarkable fuel efficiency. Fuel efficiency for front-wheel drive vehicles is evaluated at 28 mpg combined, based on 26 mpg in the city and 32 mpg on the highway.
These figures are slightly lower for all-wheel-drive vehicles at 27 mpg combined, 25 in the city, and 31 on the highway. This makes it more fuel-efficient than the 2015 Toyota RAV4, yet the Rogue's figures are still surpassed by the 2015 Honda CR-V and the similarly equipped 2015 Mazda CX-5.
The 14.5-gallon gasoline tank on the 2015 Nissan Rogue provides an average driving range of 391 miles for all-wheel drive versions and 406 miles for front-wheel drive vehicles.
2015 Nissan Rogue Reviews
Despite having the second-highest recall rate of the decade, the 2015 model is nonetheless mentioned on the honor roll. In spite of this, Kelley Blue Book listed the 2015 Nissan Rogue as one of the top 10 affordable AWD vehicles.
Before praising the roomy inside and available fold-flat third-row seating, KBB lauded the Rogue Around View Monitor and optional heated seats. In the meantime, we've also made detailed comparisons between the Nissan Rogue vs the Ford Edge, in addition to comparing the Nissan Rogue vs the Subaru Forester.
Nissan Rogue 2015 Recall
The 2015 Rogue is now subject to eight recalls. There are issues with the doors, the shifter, and the airbag system, among others. Nissan dealerships will provide free parts replacement or repairs for impacted vehicles.
The 2016 Rogue was part of Nissan's major 2016 recall for more than 3,000,000 units. Airbag issues rank as the page's second-most common problem with 64 out of 410 total complaints.
The first airbag recall was a problem with the car's onboard computer system that prevented the passenger-side airbags from deploying. In December 2016, a subsequent recall was issued for the same issue. But it only affected 757 Nissan vehicles.
When looking for a used 2016 Rogue, check the VIN to see whether the SUV was included in the recall and keep an eye out for warning lights during the test drive. Faulty airbags can be extremely dangerous.
A significant powertrain recall affecting 33,880 units of the vehicle was issued in November 2015. This was due to shift selectors that had a tendency to shift out of "Park". This might have resulted in the vehicle rolling down hills.
2015 Nissan Rogue Liftgate Problems
We have a recall from April 2016 for 108,503 Rogues from the 2014–2016 model year. In these models, the lift gates could pop up as a result of rust in the latch system. The support system will break as a result of this. This could drop and harm someone or cause property damage.
For 6,595 units, a recall was also issued in July 2015 because the doors wouldn't latch. Back in January of that year, it was stated that the front hub assembly bolts could get loosened and detach. In 893 units this was caused by fasteners that were not properly torqued.
2015 Nissan Rogue Problems
Although the 2015 Nissan Rogue has certain issues, such as airbag recalls, they are few and far between. A fault with the A/C system is the most frequent issue with the 2015 Nissan Rogue. Either the heater or the air conditioner will stop working suddenly.
The sensors in the car are typically at blame for this, and replacing them will solve the issue. Overall, there have been more complaints about the powertrain, but the airbags have consistently been the worst problem with the 2015 Nissan Rogue in terms of sheer volume.
According to a review of the complaints, airbag warning lights flashing for no apparent reason is the most frequent. This would appear to be a more frequent indication of the aforementioned software problems.
In certain cases, a straightforward software update can be the only solution. In other cases, clock springs are damaged and visible to drivers.
2015 Nissan Rogue Transmission Problems
On the NHTSA website, 108 of the 410 total complaints about the 2015 Rogue are about its powertrain. This is followed by 46 in the engine category and 18 in the vehicle speed control.
Drivers have also reported a burning smell on the highway, transmission failure in the car's one-speed CVT, unexpected acceleration, and hesitation when accelerating, in addition to issues directly related to this recall. These problems have all been documented after fewer than 100,000 miles.
One of the most frequent complaints among those especially relating to the engine is unexpected stalling while driving. There have been reports of both transmission failure and software problems with engine control modules as the root causes of this issue, which looks to have several roots.
Nissans with CVTs are notorious for premature transmission failure, which can result in other problems including unintended acceleration or a loss of power from the transmission slipping. Even more expensive than repairing the engine, Kelley Blue Book estimates that replacing the transmission will cost $4,060 or more.
Since the one recall of November 2015 which we mentioned, there have been no more transmission or engine recalls. This is because these concerns were frequent enough to imply a trend but infrequent enough to indicate a high occurrence rate.
Additionally frequently noted are trembling, shaking, and jerkiness from the engine and transmission. Another complaint that was directly about the engine mentioned that the intake manifold needed to be replaced. This was because it was more prone to failure because it was built of plastic rather than metal.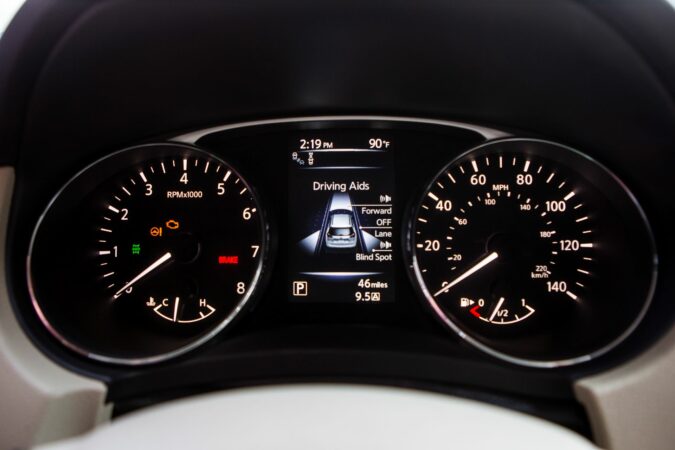 2015 Nissan Rogue Other Common Issues
The incidence rate is quite low for all of the aforementioned problems. More than 100,000 units were impacted by the unsteady latch. But this problem has already been recalled and the affected devices span three model years.
However, there is a pattern here that suggests that numerous build quality flaws might not be reported because they don't jeopardize safety. If all you have to worry about is a rearview mirror that swings about with every bump in the road or loose seat upholstery, you might not even bother registering a complaint with the NHTSA.
When test-driving a 2015 Rogue, just make sure to look at the windows, seats, mirrors, and glove boxes. Even if there are no problems at all, you should make sure that everything is functioning properly.
2015 Nissan Rogue Problems: Conclusion
The 2015 Nissan Rogue is undoubtedly one of the worse models in this market among older cars due to its subpar performance and a history of powertrain problems. Many people wouldn't want to take a chance on an engine that could run rough and erratically lose power, as well as a transmission with a history of malfunction.
Additionally, the Rogue's one asset—impressive highway fuel efficiency—isn't the greatest in its class. The transmission will be your main worry when purchasing a used 2015 Nissan Rogue.
The previous owner could not have been aware that CVT fluid needs to be changed around every 25,000 miles. However, a 2015 Rogue might be a good option if it's reasonably or very cheaply priced.
You should also ensure that you get it inspected by a technician, and also do a full test drive to verify there are no rough spots with the engine or transmission. In the long run, however, it's probable that competitors like the Mazda CX-5, Toyota RAV4, and Honda CR-V will be a better bet.
FAQs On 2015 Nissan Rogue Problems
If you're curious to learn more about the 2015 Nissan Rogue problems, our FAQs here might help…
Are Nissans Good Cars
The reputation of Nissan can vary depending on who you ask the question. Nissan is a controversial brand in terms of quality. While some models obtain extremely good reliability scores, others receive extremely low ones. BusinessInsider listed Nissan as one of the top ten most durable automobile brands in 2020.
Are Nissans Reliable
According to Repairpal.com, Nissan has a respectable 4.0 out of 5.0 reliability rating, placing it ninth out of 32 automakers. This rating is determined by the reliability of 245 various car models. Subaru, which came in at number 14 and is often regarded as the most reliable brand, is less reliable than Nissan.
Is Nissan Rogue 4 Wheel Drive
No, the Nissan Rogue isn't offered with 4WD. However, all Rogue models are offered with the option of AWD. For improved traction and handling, the Nissan Rogue's Intelligent All-Wheel Drive technology sends power to both the front and rear wheels. The AWD system redistributes all of the power up front once you're firmly in place on the road to offer better fuel economy.
Where Is Nissan Rogue Made
Currently, Nissan's Rogue is the best-selling car in the country. Various models of the Rogue have been produced at Nissan Shatai's Kyushu Facility in Fukuoka, Japan, and at the Renault Samsung Motors plant in Busan, South Korea. However, the Rogue is mostly assembled at the Nissan Smyrna Assembly Plant in Tennessee, United States.
How Long Do Nissan Rogues Last
The Nissan Rogue has a 200,000-mile life expectancy. This translates to around 13 years based on the driving habits of the typical American. For the Nissan Rogue, 250,000 miles between costly repairs is not unusual, and some owners have even recorded higher mileage.
Do Nissan Rogues Have Transmission Problems
Customers of Rogue frequently experience transmission problems. The continuously variable transmission (CVT) in the Rogue is a source of frequent consumer complaints. Nissan was compelled to extend the first powertrain warranty on early CVT-equipped Rogues from five years/60,000 miles to ten years/120,000 miles as a result of a design flaw.
Do Nissans Have Transmission Problems
Problems with Nissan CVT transmissions are frequent in a wide range of Nissan automobiles. In general, anyone who owns a Nissan car with a faulty CVT transmission may be eligible to sue Nissan for damages. Nissan's extended warranty, however, covers all CVT models built from 2003 to 2010.
Are Nissans Expensive To Maintain
Nissan maintenance costs are significantly less expensive than the industry standard. The average cost of regular maintenance and unexpected repairs for drivers is $500 per year. By covering repairs after the Nissan factory warranty ends, an extended automobile warranty may lower total ownership expenses.
Does Nissan Rogue Have 3rd Row
One of the most well-liked family-friendly crossover SUVs on the market is the Nissan Rogue. Unfortunately, the latest generation Rogue models are offered without a third row. But this little SUV still provides enough room for the entire family. However, when the second-generation Nissan Rogue was first unveiled in 2013, it featured a special model with three rows of seating and space for seven.