The Chevrolet Cruze is a compact car designed to be an affordable choice for the masses. It debuted in 2008 and was discontinued in 2019. However, used Chevrolet cars are widely available and sought after. Sadly, there are some Chevy Cruze years to stay away from. But here we will particularly focus on the 2016 Chevy Cruze problems.
Eventually, something will break in every car. Even the most dependable vehicles occasionally need to visit the shop. The 2016 Chevrolet Cruze is known for having significant problems that are expensive to fix. So, are Chevy Cruze good cars?
The engine and transmission are the most expensive and important components of any car. These and numerous other components of the 2016 Cruze have an infamous reputation for frequently breaking down.
Like most cars, not every year of the Chevy Cruze is worth your money. It's crucial to know which Chevy Cruze model years to stay away from and which ones you can feel secure investing in. The Chevy Cruze that best suits your needs and requires the fewest repairs can be found by you using this guide.
Chevy Cruze
Chevrolet's trucks and SUVs are well-known and super-popular across the country as well as worldwide. Popular models like the Tahoe and Silverado are the mainstays of their business.
In recent years, they have added new models, including the Trax, to their lineup of SUVs. They have also been updating vintage models, such as the Blazer, refreshed and featuring a modern design language.
However, brands like Chevrolet have a problem with giving its economy automobiles too little attention, which is not unheard of. They don't make as much money with these cars as they do with their high-performance favorites. This leads to design issues that are not fixed, as it appears to be with the Cruze.
General Motors has been making the Chevrolet Cruze, since 2008. However, it launched in the United States in late 2010 as a 2011 model year car. It was classified as a globally conceived, designed, and built four-door compact car. The Chevrolet Cruze was offered as a replacement for a number of compact cars at its launch.
It was created by Chevrolet to satisfy the demands of consumers looking for a reasonably priced compact car with good fuel efficiency. It was Chevrolet's response to cars like the Ford Focus, Hyundai Elantra, and so forth. Its original intent was to serve as a reasonably priced, trustworthy daily driver.
Chevrolet's press room reports that the corporation sold more than three million vehicles throughout the world in 2014. The United States accounted for more than 900,000 of the sales. However, the 2016 Cruze is a time bomb when it comes to purchasing a used car. There is a long list of serious mechanical concerns with the car.
Before addressing the 2016 Chevy Cruze problems, let's look at the two different generations of the Cruze.
First Generation (2011-2015)
Despite being unveiled in 2008, Chevrolet's Lordstown, Ohio, facility didn't begin producing the Cruze until 2010. The Cruze had a small facelift not long after it was first released, and it was unveiled during the 2012 Geneva Motor Show.  This model came with a new front fascia with reworked air vents close to the fog lights.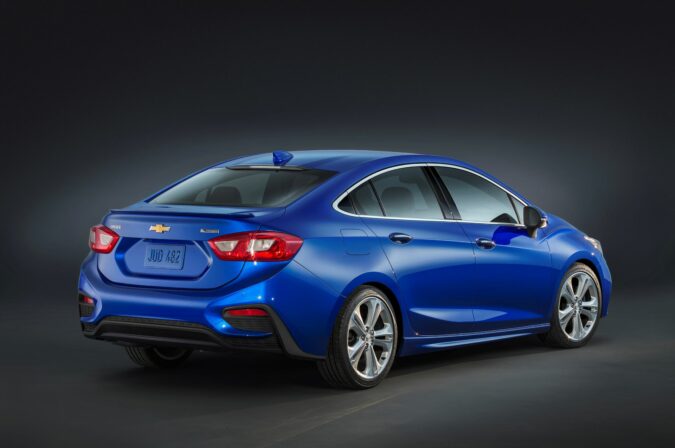 This iteration also included new alloy wheels, an optional GM MyLink entertainment system, updated headlamps, and a grille. More upgrades were given to the Cruze in 2014, including the addition of a clean diesel engine option in the United States and cosmetic adjustments to match the Chevy Malibu.
Second Generation (2016-2019)
The Chevy Cruze's second generation debuted in 2016 with a significantly more modern appearance. Initially offered as a sedan, hatchback, and wagon while the wagon model was dropped for the second generation.
The new design had a split grille front and a fastback-like sloping roofline. Inside, the Cruze got technological upgrades like smartphone connectivity with Apple CarPlay and Android Auto integration.
Chevy announced a facelift for the vehicle in the early months of 2018 before it was retired in 2019. The six-speed manual transmission was dropped, and a new, more economical trim was introduced. Additionally, the Cruze received technological updates and a new iteration of the RS Package for some trim levels.
In 2016, Chevrolet started to reduce manufacturing, and three years later, in 2019, the model was formally retired. The 2019 Cruze went on sale in November 2018. However, the Lordstown plant's production ended on March 6, 2019, just four months later.
Smaller cars and trucks have lost market share to compact SUVs and trucks over time. The Cruze's sales decreased over time. Chevrolet made the decision that it would be best to concentrate more of its efforts and resources on higher-performing vehicles.
Chevy Cruze Reliability
With 273,060 units sold, the Chevrolet Cruze reached its pinnacle in terms of sales in 2014. After that, the once-popular subcompact car had a continuous decline that culminated in Chevy ceasing manufacture of the model in 2019.
Nevertheless, there are currently more than a million Cruzes on the road, and the car is praised for being among the most fuel-efficient subcompact cars available.
Additionally, the Cruze is renowned for its affordability, safety features, and availability with a diesel engine. But since the Chevy Cruze made its official debut in 2010, users have experienced a few typical problems. Here, we'll discuss some of the Chevy Cruze's most prevalent issues.
Chevy Cruze Years To Avoid
Despite having great safety ratings and fuel economy, the Chevrolet Cruze has a reputation for having a number of problems during its manufacturing run. We investigate more closely which Cruze years to steer clear of given its history of more than 40 recalls.
2011 Chevrolet Cruze
The Cruze was Chevrolet's entry-level economy car, and at first appearance, it appears to have a lot to offer for its base MSRP of around $20,000. The compact car had received five-star ratings from the National Highway Traffic Safety Administration (NHTSA).
It also got a satisfactory safety rating from the Insurance Institute for Highway Safety (IIHS) and estimated fuel efficiency of over 40 mpg for city/highway driving from the EPA.
The Chevrolet Cruze began as a promising addition to the Chevy portfolio, but it soon caused the carmaker a lot of trouble. As of right now, the 2011 Cruze has received around 700 complaints and seven recalls.
According to CarComplaints.com, the 2011 Chevy Cruze has the most complaints overall. It is considered to be the worst Cruze model ever because of its numerous expensive and frequently occurring problems.
The transmission of the 2011 model year is a complete mess. The transmission frequently fails altogether, according to many owners. Relatively few miles are covered before this transmission fails. As the transmission mostly requires to be replaced, this is an expensive issue. The typical cost to solve this issue is around $3300.
The anti-freeze smell inside the car is another concern with the 2011 model year that has received a lot of criticism. This occurs really early on and is a very annoying problem. This frequently happens as a result of a coolant leak and requires a hefty repair bill.
2012 Chevrolet Cruze
The infamy of the 2011 Chevy Cruze was carried on by the 2012 model. Along with other brand-new issues, it inherited the faulty transmission and the same issues as to what causes the earlier coolant leaks. The 2012 Cruze has received around 800 complaints and has faced seven recalls.
The engine on this model has a lot of issues. A significant portion of the reports dealt with the intermittent loss of power. The car must be examined to determine the cause of the issue because there is no universal solution to this issue.
This model year sees a disproportionate amount of brakes-related issues, with over 250 reports on the NHTSA website. This Cruze model's brakes frequently malfunction, posing extremely dangerous situations. There is no specific information on how to solve this problem permanently.
2014 saw Chevrolet offer a turbo diesel engine option to the Cruze prior to its mid-cycle update. Despite impressive fuel efficiency ratings, the 2014 model year of the Chevy Cruze was plagued by serious problems. The NHTSA has received around 550 complaints, and Chevrolet has issued seven recalls.
2014 Chevrolet Cruze
The problems with the 2014 Chevy Cruze differ differently from those with its predecessors. It has less crucial but more pervasive issues. Issues with the cooling system are one of the 2014 model's most frequently cited problems. Overheating occurs frequently.
The manufacturer hasn't provided a clear explanation or solution, and the mechanics appear to be trying out different approaches. Many replace the radiators, while others replace the water pump and valves. If you need more context, do refer to our guide on the water pump replacement cost and the symptoms of a bad water pump (you can learn more in our guide on what is a water pump in a car and what does the water pump do in a car).
The steering issues are a new addition to the list. While driving, there are issues where the steering wheel got locked up, potentially leading to dangerous situations. The software of the powertrain control module appears to be the source of the issue. A software update will usually solve the problem.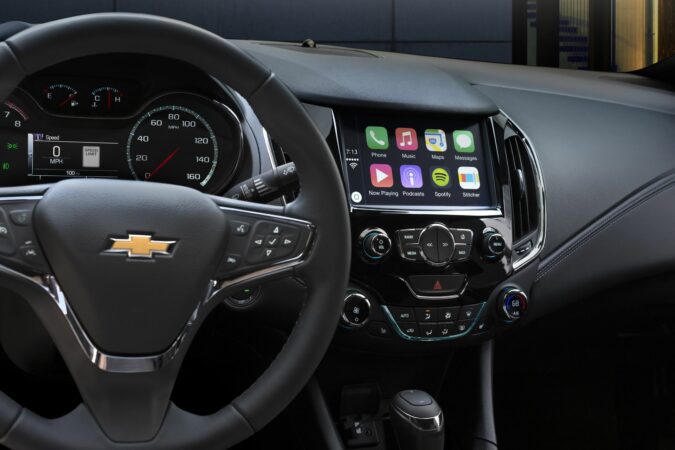 Another critical issue is with the 2014 cars equipped with the 1.4-liter turbo engine. Chevy warns that in these 2014 Cruze models, the drive axle could separate and fracture while the car is moving.
This could cause the car to lose power and coast to a halt or move abruptly while stopped. Chevy will examine the right half shaft and replace it if necessary. Another big safety concern with the airbag inflator in the 2014 Chevy Cruze.
In order to prevent the airbag inflator from rupturing in the case of a crash and preventing the airbag from inflating, Chevrolet recalled almost 30,000 vehicles. Metal shards could be spread by the rupture and badly hurt the passengers of the car. Due to this problem, a lawsuit was brought against Chevrolet and the airbag manufacturer.
2011-2012 Chevy Cruze Recalls
Both the 2011 and 2012 Chevy Cruze were recalled for problems with engine fire hazards. According to Chevrolet, the engine shield's design could trap oil or other engine fluids close to the surfaces of the hot engine or exhaust system, potentially causing a fire. Chevrolet dealers will alter the engine shield to correct this.
Between the 2011 and 2012 model years, this recall affected nearly 400,000 vehicles. The NHTSA conducted an investigation and discovered 25 confirmed occurrences of engine fire as a result of this problem. This was along with at least four other fires brought on by other problems.
2016 Chevy Cruze
The Chevy Cruze was fully redesigned for 2016. In stark contrast to the preceding Cruze's attractive but still mainly nondescript sheet metal, the 2016 model had a bold and adventurous exterior design.
Modernized materials and cutting-edge technological innovations were included in the dashboard's creative design. This year's buyers of compact sedans were very well in favor of the new Cruze.
Thankfully, the revised Cruze was also a little bit roomier, especially for occupants in the back seat. Now, four adults could fit comfortably within. The previously optional MyLink touchscreen infotainment system, together with Apple CarPlay and Android Auto, was made a standard feature.
A Bose audio system, wireless phone charging, heated back seats, and a heated steering wheel are further newly available interior options.
2016 Chevy Cruze Engine
The earlier optional 1.4-liter turbocharged four-cylinder engine was standard in the 2016 Cruze. It had been upgraded from the previous model year by Chevy to provide 15 more horsepower and 29 more pound-feet of torque.
Because the 2016 Cruze weighed around 250 fewer pounds, according to Chevrolet, this engine also had less work to do.
2016 Chevy Cruze Problems
The second generation of the Chevrolet Cruze was first made available for the 2016 model year and remained until the model was retired in 2019. A new standard powertrain, a 1.4-liter turbo with direct injection, which improves performance and efficiency, was introduced for the generation.
There are a significant number of 2016 Chevy Cruze problems, despite Chevy's efforts to increase the Cruze's reliability. Four recalls and roughly 200 complaints of moderate to serious issues, including misaligned headlights and the risk of vehicle rollaway, are associated with the 2016 model.
2016 Chevy Cruze Turbo Problems
The 2016 Chevy Cruze appears to be a reliable vehicle on paper, with a small number of recalls and few reported complaints. However, a closer examination finds that the sole engine option has a stalling issue at highway speeds, creating hazardous conditions.
Cruze owners have frequently complained about stalling troubles on the Cruze Talk forum. One owner reported that the problem only appeared when the Cruze's auto stop/start feature was used. Another person said that in order to restart their Cruze when this circumstance occurred, they had to put the car in park.
About half of the approximately 200 owner complaints submitted to the NHTSA concern issues with the engine and powertrain. A single turbocharged 1.4L engine was available in the 2016 Chevy Cruze. Owners most frequently complain about issues with the motor stalling while driving, which can lead to some fairly terrifying scenarios.
The 2016 Chevrolet Cruze's biggest issue is that there are no recalls for any documented engine concerns. Many owners claim to have found a solution, only to later report that the issue has returned and is still present.
Chevy Cruzes' stalling issues have no confirmed solution as of yet. According to reports, the situation is the result of numerous issues. The intake manifold, which feeds the engine with air and circulates the exhaust for better emissions, is another component that has received a lot of reports of needing replacement by owners.
Owners complain about the motor's harsh operation, surging, overheating, excessive oil use, and poor fuel economy. Then they go into detail about the various codes that the problem might produce as well as how to replace the valve at home.
One response specifies the $60 cost of the DIY fix, while another claims that shops charge more like $220.
2016 Chevy Cruze Electrical Problems
After powertrain and engine problems, NHTSA consumer reports list sporadic electrical bugs, problems with the brakes, and stability control system problems. These are also worrying but not very common and not too concerning.
But reportedly some drivers also experience radio cuts. However, many people have encountered this issue where the car then stops, restarts, and flashes the "Service Stabilitrak" warning. If you want to learn more, you can check out our guide on the Stabilitrak repair cost.
Finally, if the brakes' control module malfunctions, stopping power may be diminished or lost entirely in some situations. The 2016 Chevy Cruze appears to be a gem at first glance, with few complaints and no significant recalls. But if you look a bit closer at those criticisms, the model actually has some significant issues.
2016 Chevy Cruze Recalls
For the 2016 Cruze, the National Highway Traffic Safety Administration (NHTSA) has issued four recalls, with the most serious addressing a potential fuel leak following a crash. However, none of them are overly concerning or probable.
Due to the possibility of a fuel leak during a rollover collision, Chevrolet recalled certain 2016 Chevy Cruze cars. It involves fuel that leaks and catches fire following a rear-end collision. Only Cruze cars in an LS trim with a rear-tire inflator kit in place of a spare were included in the impacted model range, which runs from 2016 to 2018.
These cars didn't meet the criteria of federal safety regulations. Dealers will protect the fuel tank vapor pressure sensor from damage in a rear-impact collision in order to lessen the dangerous condition.
Less serious 2016 Chevrolet Cruze recalls include the following:
The key getting removed while the transmission is in "Park", resulting in a potential rollaway hazard.
Some 2016 Chevrolet Cruzes have misaligned headlights, which could make it harder to see at night.
A passenger seat recliner bracket on some Cruze models from 2016 and 2017 might not have been properly welded.
Best Year For Chevy Cruze
The well-built Chevy Cruze reinforces itself as a viable alternative to consider purchasing used thanks to its many reliable features. The model years 2011, 2012, and 2014 should be avoided if you want to purchase a Cruze with the least amount of hassle.
To be sure you are not buying a lemon, have a reliable mechanic inspect the car of your choosing. Even while the second-generation Cruze now has fewer issues than the first, as the 2016–2019 model years wear out and accumulate more miles, additional could develop.
Owners of the 2018 models frequently complain about engine problems. Many people claimed that their 2018 Cruze would stall while being driven down the road, which was caused by faulty sensors or alternators. They would also suffer sputtering and smoke coming from the hood in addition to that.
Data indicated that numerous 2018 models had that problem, and many consumers experienced it soon after buying the car. The pistons of the 2017 versions were also prone to cracking.
All of this suggests considering alternatives to the Chevrolet Cruze if you're searching for a small-budget sedan that's reliable and economical. However, if you intend to specifically buy a used Cruze, stick to the 2017, 2018, and 2019 models.
2016 Chevy Cruze Problems: In Conclusion…
Automobiles are definitely investments, and the 2016 Cruze has consistently shown that it is a bad choice. There is always some risk involved in buying a used car. But this Cruze has substantially higher risks. It is quite appealing on paper as it comes with all the basic amenities, has a good exterior design, and also saves money on gas.
They frequently appear in used car lots, which is precisely where they should be. The 2016 Cruze frequently ranks among the worst used vehicles to buy because it is a technical disaster waiting to happen. It is not a vehicle that buyers searching for a bargain on a daily driver should consider purchasing.
The 2016 Chevy Cruze problems are serious and you should steer clear of this model year. As we mentioned earlier, if you find a great example of a 2017-2019 Cruze, it would be a considerable option. However, no other Cruze models including the 2016 model year could be recommended as a good used buy.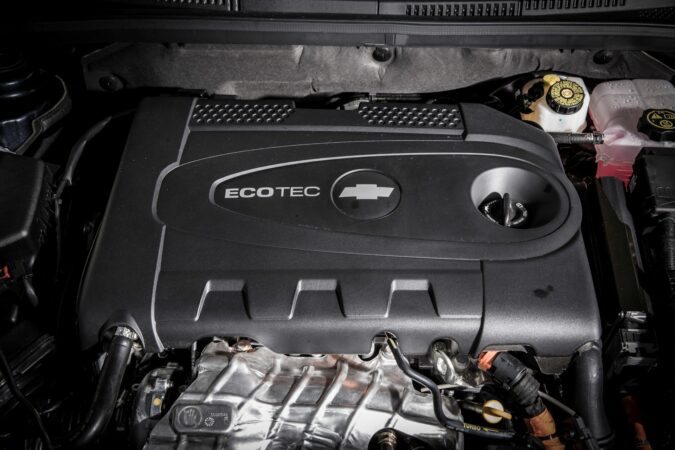 FAQs On 2016 Chevy Cruze Problems
Are Chevy Cruze Good Cars
The Chevy Cruze receives a reliability rating of 4.0 out of 5.0 from RepairPal, placing it 26th out of 36 compact automobiles. The average Chevy Cruze owner brings their car in for unplanned repairs 0.4 times a year, with a 12% chance of experiencing a serious issue. All of this means that the Cruze has below-average reliability.
How Long Do Chevy Cruze Last
When safely driven and properly maintained, the Chevrolet Cruze may travel up to 250,000 miles, according to Engine Patrol. Your Chevy Cruze might survive well over a decade before requiring significant repairs if you just drive 15,000 miles per year and maintain it properly.
What Year Did The Chevy Cruze Come Out
Although the Cruze debuted in 2008, it entered the US market only in 2010 as a 2011 model-year car. The 2011 Chevrolet Cruze, replaced the Chevrolet Cobalt in the US and Canada. Chevy began limited manufacturing of the Cruze in July 2010. Full production started on September 8, 2010.
Does The Chevy Cruze Have A Turbo
Yes, the Chevy Cruze has been offered with a turbocharged engine option since its inception. Starting from 2016, the 1.6L turbocharged engine has been the standard and sole engine choice in the second-gen Cruze.
How Much Is A 2016 Chevy Cruze Worth
Currently, the cost of a used 2016 Chevrolet Cruze ranges from $6,900 to $21,590, and its mileage ranges between 9,593 and 165,551. Competitors like the Honda Civic, Toyota Corolla, Ford Focus, Mazda3, and even the Hyundai Elantra are undercut by the Cruze.
How To Reset Chevy Cruze Computer
There are two ways to restart the computer in a Chevy Cruze. Pull the battery cable and leave it off for around an hour. The other method is to remove the fuse. Look for a small gap or crack along the dash to the left of the steering wheel to access the fuse box. You should pry this open with a screwdriver or prybar.
Why Is My Chevy Cruze Overheating
The radiator fan, a broken thermostat, or a coolant leak (from the water pump, radiator, hose, etc.) are the three most frequent causes of overheating in a Chevrolet Cruze. Overheating problems may be avoided with routine inspections.
What Year Chevy Cruze To Avoid
The models of the Chevy Cruze from 2011 to 2016 should not be purchased if you want to be safe. The most noticeable concern with these cars is engine and transmission failure along with a host of other issues.