Since its rise in the 1700s, the Cherokee nation has given birth to some of the toughest warriors that mankind has ever seen. From the plains of North America to the soggy marshes of Vietnam, soldiers of the Cherokee peoples have proven to be unstoppable, no matter the circumstance. But with huge stacks of 2016 Jeep Cherokee problems, could this prove that not all 'Cherokee' are as dependable?
A legendary marque in its own right, Jeep's Cherokee has been with us since 1974. As it evolved into and through the distinctively boxy 80s and 90s, I'd argue that the Cherokee is the granddaddy of the sports utility vehicle. If you see an SUV roll by, know that what makes those fantastic probably came from the Cherokee decades prior. At least, we can take comfort in that not all SUVs are problematic.
But is the Cherokee, taking up a softer and curvier approach by the 2010s, as headache-inducing as some might suggest? Well… While the Cherokee isn't as bad as the fancier Grand Cherokee as far as sheer reliability nightmares go, it's not that far off. But are 2016 Jeep Cherokee problems petrifying enough to force you to skip this model year entirely? Or, could these woes still be worth repairing?
What Is The 2016 Jeep Cherokee, And Why Does It Matter?
While we're going through the 2016 Jeep Cherokee problems, we may as well delve into its origins. It sits within the early days of the 5th-generation Jeep Cherokee, the KL. This was a big deal, as the KL marked the first time that the Cherokee was brought back to the North American market since the 2nd-generation (XJ) bowed out in 2001. The 3rd- and 4th-generation were non-existent here.
Instead, those two generations, the KJ and KK, respectively, were badged, marketed, and sold as the Jeep Liberty. The 5th-generation KL first arrived in 2013 for the 2014 model year, which is placed just above the smaller Compass in the Jeep line-up. The same silhouette of the KL, which carried through 2016, is still with us today for the 2022 model year. So, why does this particular generation matter?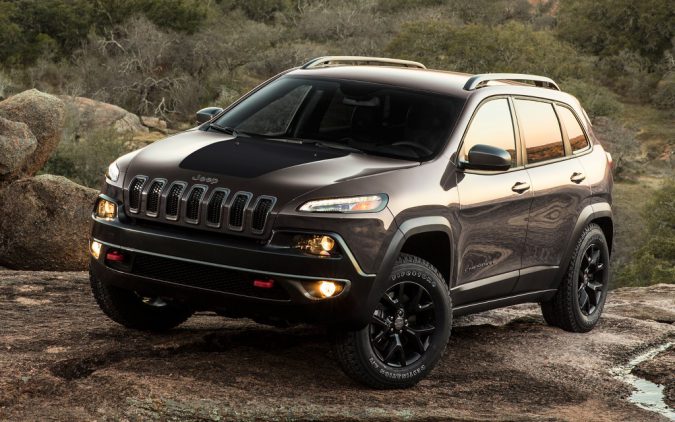 Besides returning the Cherokee nameplate, quite a lot. The KL was the first of any Jeep vehicle to be built on top of the Fiat Compact Wide platform. This was a shared architecture shared between Fiat and Chrysler. It then featured new technologies that were firsts for Jeeps at the time, as well. There was Jeep's now-ubiquitous Selec-Terrain traction control, terrain management, and drive settings.
Most prominently, the KL Cherokee had a rear-axle disconnect system. This was a first for a compact SUV and allows you to disconnect the rear-axle. This is assuming that 4-wheel drive traction wasn't needed. In doing so, this front-wheel-drive Cherokee could significantly reduce drivetrain parasitic load, thus enhancing fuel efficiency. The KL came in four trims – Sport, Latitude, Trailhawk, and Limited.
Key Specifications Of The 2016 (5th-Generation, KL) Jeep Cherokee
Power- And Drive-Train (US Market Specs Only)
It came with a myriad of engine options, some of which are featured prominently as key suspects in 2016 Jeep Cherokee problems. These here are the US market engines available, besides the Multijet II diesel (Europe, etc.) and Hurricane gasoline (China only) engines sold in other, select markets:
2.4-liter 'Tigershark' inline-4, gasoline, 184hp and 171lb-ft of torque, 31mpg (highway)
3.2-liter 'Pentastar' V6, gasoline, 271hp and 239lb-ft of torque, 29mpg (highway)
Note, the 5th-generation KL Cherokee is the first of any Chrysler-owned vehicle to carry their then-new Pentastar V6. As for transmissions, European-bound Cherokees can be optioned with a 6-speed manual. In the US (and China), however, you only had one option:
Elsewhere, you can option the KL Cherokee in either a front-wheel-drive or 4WD drivetrain. Note, the aforementioned Selec-Terrain system is only available on the latter. Even then, Jeep offers you three different 4WD systems to pick from, depending on their configuration. These would be Active Drive I, Active Drive II, and Active Drive Lock. The lower tiers can only provide part-time four-wheel drive.
Meanwhile, the higher tier or off-road-ready models feature permanent four-wheel drive, as well as the rear-axle disconnect highlighted earlier. The engine and transmission options already available here received some much-welcomed improvements for the 2019 model year. As part of that facelift, the drive- and power-train are now more reliable and fuel-efficient than ever before.
Dimensions And Towing Capacity
The KL-generation Cherokee is longer than the XJ-generation Cherokee, but it's still shorter than the original SJ (1st-generation) Cherokee. In detail, the dimensions of the 5th-generation, including the 2016 model year, are:
Wheelbase – 106.3-inches
Length – 182-inches
Width – 73.2-inches (Sport, Latitude, and Limited variants), or 74.9-inches (Trailhawk)
Height – 66.2 to 67.8-inches (depending on exact model and options, with taller ground clearance for the off-road-focused Trailhawk variant)
Curb Weight – 3,655 to 4,046lbs (depending on exact model and options)
Towing Capacity – Up to 4,500lbs with the optional towing spec (2,000lbs by default)
For that towing capacity, in particular, 4,500lbs was the maximum load rated for Cherokees with the factory-optioned towing layout. This configuration changed the final drive ratio to 3.517:1 for the V6 engine or 4.048:1 for the inline-4. Otherwise, the stock final drive ratio is 3.251:1 (V6), and 3.734:1 (inline-4). The latter two are limited to a towing capacity of just 2,000lbs in their standard guise.
Is The 5th-Generation Jeep Cherokee Reliable Overall?
Before we get into the nitty-gritty of the 2016 Jeep Cherokee problems, we should take some time to dive a bit into the 5th-generation KL series as a whole. They remain in production today, so are they reliable, at least? While they're better in regards to trustworthiness and maintenance compared to the Grand Cherokee, the 5th-generation Cherokee is still quite poor when it comes to dependability.
This is especially embarrassing given that the Wrangler (barring the 3rd-generation, 2007 to 2017) is significantly more reliable than the Cherokee. According to data from CarComplaints.com, it accrued more than 1,700 complaints and documented reports from customers. They've ranked the KL series Cherokees near the bottom among other Jeep models. So, let's focus more on the 2016 model.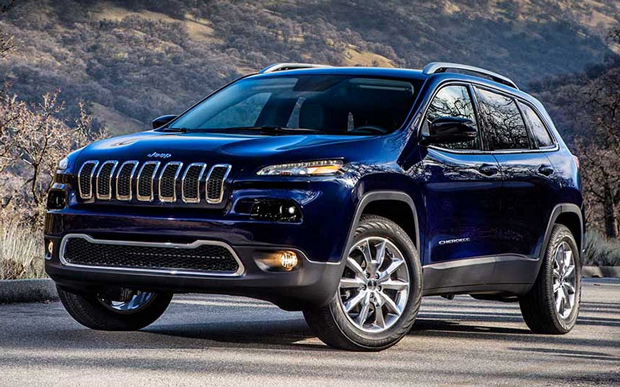 Here, we get to a bad start in looking at the 2016 Jeep Cherokee problems. The 2016 model year was a part of 7 different recall campaigns. Additionally, Jeep issued nearly 300 TSBs for the 2016 Cherokee. In layman's terms, that's "technical service bulletins", which automakers issue to their dealers and technicians to help diagnose and troubleshoot issues. That's an alarming figure for any TSB count.
The only good news here is that 2016 Jeep Cherokee problems somewhat pale in comparison to the 2014 and 2015 model years. Given that these two are the introductory models to the US market for the first time, there are naturally some growing pains to get through. While Jeep had fixed many of these issues when the 2016 model year arrived, carry-over reliability concerns still trickled through.
What Are The Most Common 2016 Jeep Cherokee Problems?
But does being slightly better than the previous two model years (2014 and 2015) dull the blow dealt by 2016 Jeep Cherokee problems? Hmm… Not really. As we'll detail more of it later on, in summary, the 2016 model year suffered from countless engine and transmission issues. Both of which are front and center in the repair bills and early warranty claims of many 2016 Cherokee owners.
With that in mind, let's take a closer look at the most common 2016 Jeep Cherokee problems, sorted in order of how painful they are…
1. 2016 Jeep Cherokee Problems (Engine) – 2.4L Tigershark, Oil Burning
For the most part, it seems that Fiat-Chrysler's Pentastar V6, which was optional on higher-end Jeep Cherokees of the KL-generation, seemed quite dependable. The same isn't said for the base engine, a 2.4-liter 'Tigershark' inline-4. A familiar symptom was shared by many Cherokee owners at the time, which was random stalling or the engine cutting in and out while driving. This seems quite common.
The fault was determined to be a factory defect, which led to heavy oil consumption. It was reported that the 2.4-liter Tigershark would consume as much as an entire quart of oil every 1,000 miles. Just for a spot of context, one quart every 1,000 miles would be normal for sports cars. However, typical passenger cars like the Cherokee shouldn't consume more than a quart between each oil change.
Jeep mentioned a 4,000-mile oil change interval in the owner's manual. At the very least, 2,000 to 3,000 miles is still acceptable. Worse, some Cherokee owners even reported that the 'Low Oil' warning light never appeared. Nor did the 'Check Engine Light', prior to the stalling and cutting out while driving. The Cherokee should have an oil reservoir capable of holding 5.5 quarts of oil.
Owners found that the engine would start losing power, jerking, and then stalling once oil capacity dropped below around 3.5 quarts. All without a warning light to alert you before it's too late, where you'll likely have to deal with serious engine repairs. Several Cherokee owners did note the Low Oil light coming on. Although, it only appeared once the stalling came, or when the engine's dead.
1.1. Heavy Oil Consumption On The 2.4L Tigershark – What Happened?
It was found that there was a flaw in the design of the 2.4-liter Tigershark inline-4 engine. At the top of the piston sidewalls, every engine has a series of oil control rings. Or, they're sometimes called the piston rings. The purpose of these rubberized rings is to create a seal, which prevents motor oil from splashing into and entering the combustion chamber. There, they risk being burnt away.
This is exactly what happened in all Tigershark engines. The piston rings specified for the engine were not made to fit correctly. As such, motor oil – during its regular engine lubrication – could easily seep into the combustion chamber. Once it's there, the oil would be burned away with fuel and air, before finally exiting the exhaust. With less oil in the engine, it can't lubricate itself as effectively.
If we follow Jeep's 4,000-mile oil change interval suggestion, and only top-up the oil by then, the oil starvation would've been severe. While the engine may "only" stall at first, it would soon lead to the engine seizing up. Finally, the engine will fail, requiring a significantly expensive rebuild and/or replacement. So far, Jeep has denied this being an issue and considers this normal.
1.2. What's The Solution?
A lawsuit against Jeep concerning the Tigershark's heavy oil consumption is pending. It could lead to a recall of affected Cherokees. Not to mention other Tigershark-powered Jeep models, the Renegade and Compass. Dealerships are also informing affected owners that this is normal. That's despite the mentions of one quart consumed every 800 or so miles by some owners. Far below 1,000 miles.
Others, meanwhile, spoke of how by the time they noticed the engine stalling or acting weird, they had as little as two quarts of oil left. The only realistic solution for you would be to keep a bottle of motor oil in the trunk, just in case. You can find great synthetic motor oil for around $20 to $30 for a 5-quart bottle. Just be sure to check the oil levels now and then, and keep it topped up.
2. 2016 Jeep Cherokee Problems (Transmission) – ZF 9-Speed, Poor Shifts
It was a huge hit when it was announced that the Cherokee would come with ZF's new transmission. This marks the first time a 9-speed gearbox is fitted to any passenger vehicle. Thus, it became a key USP of the KL-series Cherokees. Unfortunately, it's also a noteworthy inclusion among the 2016 Jeep Cherokee problems. The initial roll-out should've already been a bad omen to start with.
Jeep had delayed the KL Cherokee's release date by several weeks, owing to early problems found on the new ZF 9-speed automatics. Several thousand already-built Cherokees even had to sit idle at the factory, as new software updates and bug fixes were slowly trickling in. Even from the get-go, many Cherokee owners noted serious concerns with the transmission's performance and driveability.
Among the transmission-related symptoms for the 2016 Jeep Cherokee problems include:
Rough Shifting – There's a noticeable harshness when shifting gears, at any speed. You'll feel jerking, shaking, and vibrations any time it starts changing gears.
Lurching – Gear changes are slow, unrefined, and rough, especially in the first 3 gears, as was noted by many owners. In 1st gear, it might take a moment before it shifts at all. The ZF 9-speed tends to stick around in 2nd gear for far too long at times. On top of that, moving up to 3rd results in violent and aggressive shifting.
Shutdowns – When the transmission fails to shift gears at all, it'll prompt the whole car to stall in the middle of the road. Alternatively, it might randomly drop you into neutral, even while driving at high speeds.
2.1. Erratic, Rough, Poor, And Unpleasant Shifting – What Happened?
ZF's unorthodox 9-speed auto was unconventional in its design. Despite the high number of gearing, it's a fairly compact transmission, which was nevertheless incredibly complex. At first, both Jeep and ZF blamed the poor shift quality on bad software design and glitches. Almost immediately, 3 major software updates came along. Owners also underwent many impromptu updates at dealerships.
Yet, the re-tweaked software never solved the issue. Sometimes, these upgrades exacerbated them, with some owners reporting skipped gears altogether. Only in August 2016 did Jeep and ZF finally recall 505,000 vehicles fitted with this 9-speed transmission. To be more specific, the '9HP48' and '948TE' variants. The latter of which was the ones fitted onto the KL-series Cherokees.
Unfortunately, this recall didn't make issues that much better. It primarily concerned the crimping of 26-way connectors. These connect the gearbox's sensor cluster harnesses, sending signals to the transmission. It was a factory defect, as the connectors weren't properly crimped. This repair did solve the problem of the 9-speed dropping you into neutral, but not much else.
2.2. What's The Solution?
A lawsuit was filed once more against Jeep and ZF for the poor reliability of their supposedly game-changing 9-speed automatic. Many owners had to send their Cherokees to the workshop countless times. Some were even driving on their second or third gearbox, while still facing problems. Then, a settlement came, whereby Jeep would extend the warranty for 2014 and 2015 Cherokee owners.
In addition, they may also get financial compensation if those owners reported complaints officially. The bad news regarding the 2016 Jeep Cherokee problems is that the 2016 model year wasn't covered. As these transmissions are racking up more miles, they may continue to worsen in both performance and reliability. Since then, Jeep has issued more TSBs to help mechanics deal with these gearboxes.
The first was a quick-learn process to smoothen out the software. Furthermore, they've mentioned harsh shifting in 4th and 5th gear. Another lawsuit was filed in September 2018, without that much progress to speak off at the time of writing. Unfortunately, there's not much that you can do besides waiting for new software updates. Even today, the best you can expect is a brand new gearbox.
3. 2016 Jeep Cherokee Problems – Miscellaneous Issues Elsewhere
These 2016 Jeep Cherokee problems aren't as serious, but they're worth bearing in mind: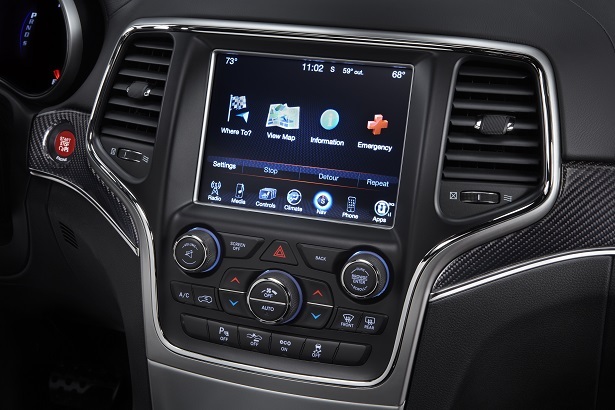 2016 Jeep Cherokee Facts:
The 2016 Jeep Cherokee has a near-perfect overall safety rating but has had several recalls, including seven NHTSA recalls covering axle failure, potential fires, and faulty cruise control.
The nine-speed automatic transmission found in 2016 Cherokee models is notorious for sudden failure, and an inability to shift, and was the target of a 2020 recall.
The 2.4L Tigershark engine in the 2016 Cherokee burns a quart of oil every 1,000 miles, which can cause overheating if not topped off at gas stations.
A 2017 NHTSA recall focused on Cherokees equipped with Kidde fire extinguishers that were prone to clogging and may not work, and liftgate modules with poor weatherproofing.
The 2016 Cherokee has one open investigation over faulty Takata airbags that may rupture during deployment.
Two of the most notable recalls cover the left and right front half-shafts, which were incorrectly manufactured and can suddenly fracture and disconnect from the drive axle.
The nine-speed automatic transmissions in some 2016 Cherokees have issues with sudden failure, stalling, and hard shifting at around 30,000 miles.
Tigershark engines have a history of heavy oil consumption, and the 2016 model is no exception, consuming a quart of oil every 1,000 miles.
Some 2016 Cherokee owners have reported experiencing major mechanical issues at around 85,000 miles, including camshaft and transmission failure and engine seizing.
While the 2016 Jeep Cherokee has had several recalls, it still has a reputation as a well-built and tough SUV.
Final Thoughts On 2016 Jeep Cherokee Problems
So then, how can we conclude our thoughts on the 2016 Jeep Cherokee problems? We can see here that the 2016 model year while faring better than the earlier 2014 and 2015 variants, are still just as bad when it comes to reliability. Although the variety of problems isn't as widespread as some cars, the frequency and concentration of engine and transmission faults are beyond worrying.
Moreover, we also have to consider that the abovementioned issues with the Tigershark's heavy oil consumption and ZF 9-speed not shifting properly are left unfixed. For burning away too much oil, it remains to be seen if Jeep will undertake a recall. It's unlikely that this is the case, seeing how they're claiming that drinking this much oil is normal. Your only option is to carry an extra bottle of oil.
For the transmission, the recalls have yet (and may never) to reach the 2016 model year. Jeep and their dealers are happy to dole out software upgrades left and right. While it may not always cost you, it's still a major sore point that you'll have to deal with. Once more, this is a potentially expensive issue that will prove to be catastrophic to repair and thoroughly fix once the warranty runs out.
Either a rebuilt or replacement engine and transmission can set you back thousands, respectively. In all, 2016 Jeep Cherokee problems are far too substantial to ignore. Thus, I'd recommend sticking far away from this model year and avoiding it like the plague. Complaints appear to level out in 2017. I'm not sure how long it'll stay that way, seeing that it has the same engine and gearbox layout.
Approved Tools
These tools have been tried and tested by our team, they are ideal for fixing your car at home.
AI Car Expert Thinking 

.

.

.