The Toyota 2016 RAV4 is a compact SUV with decent handling and a comfortable interior. This RAV4 model year is only available as a used car. Considering the Toyota 2016 RAV4, you will find it helpful to know the benefits of choosing the car ahead of other compact SUVs. Among additional vital information, one also needs to know the 2016 Toyota RAV4 problems you might encounter.
Like every automobile rated as a reliable car in its class, the RAV4 is not without problems. 2016 RAV4 owners have previously had issues with faulty transmissions, electrical issues, and other minor problems. These issues seem to begin at high mileage, solidifying the reliability ratings of the 2016 Toyota RAV4.
This article has compiled a 2016 RAV4 buyers guide to help you. As you head out to buy and maintain your used 2016 RAV4 car, you will find the contents of this article useful. We will discuss the maintenance schedule, estimated gas mileage, and any available accessories. The contents will help you get the best out of your 2016 Toyota RAV4.
2016 Toyota RAV4
The 2016 Toyota RAV4 is a compact SUV with a stylish exterior and spacious cabin. It is a five-seat car with good headroom and legroom and quality furnishing for passenger comfort. The car has decent handling, but it is not as sporty as other rivals in its class. It is safe to describe the performance as dull compared to other SUVs.
It has an efficient 2.5 liter, 176 horsepower, 4-cylinder engine and is a 6-speed transmission vehicle. Front-wheel drive is standard, with an all-wheel drive option available in some of its 4- trim sizes.
The car also has a decent gas mileage with 23 mpg in the city and a 30mpg highway. It also can sprint from 0-60mph in 9.2 seconds, which is average. RAV4 has a history of strong dependability, and the 2016 model is consistent.
JD Power rates it 3.5 out of a possible 5 for reliability. It has high safety ratings, with NHTSA rating it a 5 star for overall crash protection. The car has modern safety features such as stability control, traction control, anti-lock brakes, an integrated driver blind-spot mirror, and a rearview camera.
Its technology features are also quite decent. A 7-inch touchscreen is fitted in the dashboard of some trim sizes. The screen is easy to use, but there have been reports of slow touch response. It has satellite radio, HD radio, push-button start, voice recognition, and smartphone integration services such as Pandora Radio and Siri Eyes Free in the car.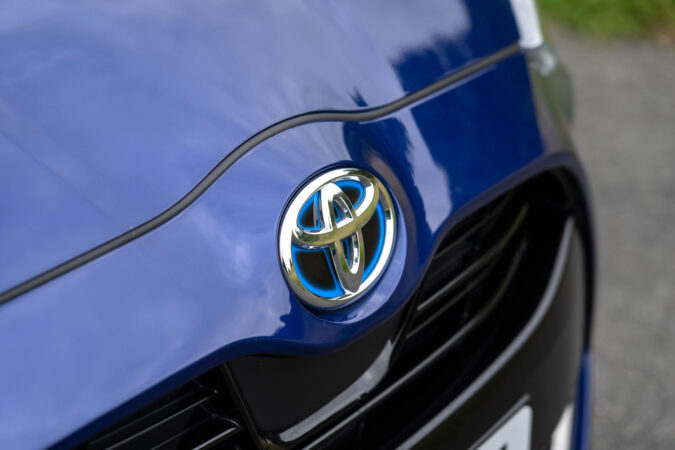 2016 Toyota RAV4 Hybrid
The RAV4 Hybrid is at least 320 pounds heavier than the gas-driven RAV4. However, it is a car with better acceleration, torque, and better fuel economy. It is still slightly faster, accelerating from 0-60 mph in 8.2 secs. Its handling isn't as sporty as other rival SUVs, but its performance is good enough for day-to-day driving.
It has a gas engine, paired with a hybrid powertrain, and a nickel metal hydride battery. A 2.5 liter 4 cylinder engine coupled with the battery provides the car with 194 horsepower of energy for operation. The more economical option has a gas mileage of 34mpg city and 31mpg highway. It also has better sound insulation.
A continuously variable automatic transmission (CVT), but its transmission is not as straightforward as most cars. In normal operations, the Hybrid variant is a front-wheel drive but switches to an all-wheel drive by engaging the electrically driven rear wheels in harsh conditions. The Hybrid also has good safety and reliability ratings, similar to the gas car.
Safety features are pretty similar to other Toyota RAV4 cars. The Hybrid takes it higher with automatic emergency brakes, lane departure warning, intervention, front collision warning, and pedestrian detection. It has voice recognition, push-button start, a 7-inch touchscreen infotainment system, and smartphone integration.
Toyota RAV4 Reliability
Japanese automobile manufacturer Toyota has built a reputation for being one of the most reliable car brands. The name Toyota has, over the years, become synonymous with reliability. Whatcar.com ranks Toyota fifth out of 30 car brands considered in 2021. On JD Power, Toyota is rated 81 out of a possible 100.
The above ratings should give you an insight into the reliability of Toyota RAV4 models. RAV4 is ranked 3rd out of 26 compact SUV cars, with four out of five ratings. As an independent model, RAV4 has a 3.5 out of 5 rating on JD Power for reliability. In addition to all these ratings, the surveys have proven that the RAV4 is reliable.
Toyota RAV4 Problems
The RAV4 is a reliable car, as proven by car experts and numerous surveys. However, it is not without problems of its own. This section looks at some of the issues common to RAV4.
Toyota RAV4 Common Problems: #1. Transmission Problems
There have been reports of RAV4 owners experiencing problems with the transmission. Leaking transmission fluids, delayed shifts, car jerking at lower speeds, and gear slipping are some transmission problems car owners have experienced using the RAV4. These reports are not in such a magnitude to discourage getting a RAV4.
Most transmission problems are software related and can be fixed by simply updating the software. Toyota released an updated software in April 2019 to help tackle transmission issues caused by the outdated software.
Toyota RAV4 Common Problems: #2. Evaporative System Issue
Older RAV4 cars have been known to have problems with their evaporative system vapor canister. If faulty, the car's EVAP canisters could release charcoal pellets that may block the EVAP valves. This fault results in the check engine light appearing while driving. A solution to this issue is replacing parts of the evaporative system.

More recent models of the car have not experienced this problem. This issue shouldn't also affect your choice of car as these reports are only a handful. They are not significant enough to count as a major problem.
Toyota RAV4 Common Problems: #3. Cylinder Head Gasket Failure
Cylinder head gasket failure has been observed in some older models of RAV4. These were isolated incidents due to excessively torqued cylinder head bolts. Fixing this problem involves you to replace the head gasket. During replacement, it is necessary to ensure that the new cylinder head is torqued correctly.
Toyota RAV4 Common Problems: #4. Brake Failure
Car owners have experienced issues with their parking brake, Anti-lock braking system (ABS), master cylinder, and other braking system components. There have been reports of RAV4 cars not stopping due to unresponsive brakes by the NHTSA and strange noises from brakes while driving.
If you experience issues with your brakes, we recommend that you consult a mechanic for a comprehensive car check.
Toyota RAV4 Common Problems: #5. Coolant Leaks
Some car owners experienced severe coolant leaks while driving. If you do not quickly detect and address the fault, this can lead to engine overheating. These leaks result from faulty installation in older models of RAV4.
Toyota has had recalls in the past due to coolant leaks. Some car owners received new engines or engine blocks for free due to the damage done to their engines because of coolant leaks.
Other issues common with Toyota RAV4 vehicles are fuel pump, interior, and electrical issues. Many car owners have also complained of power steering faults. The frequency of reports has not been enough to affect the reliability of RAV4 cars. RAV4 is still regarded as a reliable car.
Toyota RAV4 2016 Problems
Some problems might be general with the RAV4 model, but others were more peculiar to the Toyota RAV4 2016. We will enumerate some of the typical RAV4 2016 model problems here.
2016 Toyota RAV4 Problems: #1. Faulty Evaporative System (EVAP) Canister
EVAP canisters have been reported to release charcoal pellets that could clog vent valves. This issue triggers the check engine light and returns the PO441 code, P0442 (just like the P0442 code Chevy Silverado or the P0441 Dodge code), and P0446 error codes indicating vent valve electrical failure. This fault might lead to reduced fuel economy as the EVAP is critical to good fuel economy.
If you notice a decrease in the fuel economy and engine performance of your 2016 RAV4, you might need to have your car inspected, including the EVAP solenoid. The appearance of the check engine light to accompany the previous two means a trip to the mechanic is imminent. Canister replacement should cost you about $390 to $400.
2016 Toyota RAV4 Problems: #2. Loss Of Engine Power
One problem Toyota has not been able to determine its cause is the loss of engine power while turning at full lock. 2016 RAV4 reports some cases of decelerating and loose power when turning a bend. Take, for example, a U-turn. Reports suggest that it occurs at standard and Eco mode.
Before purchasing a used RAV4, you should test drive the car by driving around corners to ensure it doesn't have this fault. When test driving, put the car in standard or Eco mode. You might not notice this flaw in Sport mode even if it's present. The cost of repairing this fault should cost you about $450.
2016 Toyota RAV4 Problems: #3. Brake Failure
The are reports of brake failure in the 2016 RAV4. In some accounts, the car refused to respond to the application of brakes in panic stops or at slow speeds. Faulty cars will prove challenging to park. Some car owners have also reported noise coming from the brakes while driving.
A prospective buyer of the RAV4 2016 model should test drive the car on an empty street. Engage brakes in a panic stop to observe its responsiveness. One can also change the braking system to be on the safe side.
The cost of fixing this error should cost you about $450. If you are not experienced, get a professional mechanic to test drive the car to avoid an accident.
2016 Toyota RAV4 Problems: #4. Electrical Issues
2016 RAV4 has been known to have issues with electrical accessories. A range of factors can be responsible for the different electrical faults that may develop. Some are more expensive to fix than others. The touchscreen might be unresponsive for longer than usual, and Bluetooth could also refuse to pair, plus other electrical faults.
Most of the faults are due to maintenance, while others are just down to age. Ensure you don't end up buying a car with severe electrical malfunctions that will cost you a lot of money to fix. Get the vehicle inspected by a mechanic. They always seem to see what others don't see.
2016 Toyota RAV4 Recalls
As of the time of writing this, there have only been two recalls of the 2016 Toyota RAV4. These recalls include the following: 
April 22, 2016
On April 22, 2016, Toyota issued a recall notice with the component in focus being the tires. Toyota recalled the 2016 RAV4 and other models such as Toyota Yaris, Land Cruiser, 4-Runner, Scion FR-S, iM, and TC vehicles manufactured from January 28, 2016, to March 14, 2016.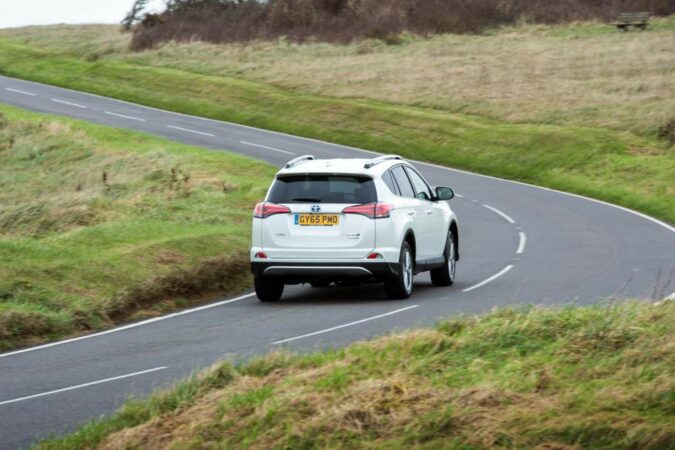 In the statement, Toyota pointed out that the Vehicle Load Capacity Modification did not reflect the correct added weight of the installed accessories. This capacity wasn't in compliance with the requirements of Federal Motor Vehicle Safety Standard number 110 on Tire Selection and Rims for Passengers.
A consequence of this error was the tendency of car owners to overload their vehicles, which is risky and could lead to a crash. Toyota recalled all the cars and installed the correct labels to address this.
April 7, 2016
On April 7, 2016, Toyota recalled specific models of their cars manufactured from September 1, 2015, to February 29, 2016. Cars recalled include the RAV4, Lexus RX350, and Lexus ES350. Toyota stated that the cars with ABS actuators had damaged O-rings, which could lead to improper traction, stability, and brake fluid pressure control.
The vehicles were not per the requirements of Federal Motor Vehicle Safety Standard number 126, "Electronic Stability Control Systems." A consequence of insufficient brake fluid pressure was the tendency to lose vehicle control which could lead to a crash.
2016 Toyota RAV4 Accessories
One might decide to customize his Toyota RAV4 on purchase, especially if you bought it as a used car or have owned it for several years. You might choose to customize your RAV4 to suit your taste.
Toyota provides lots of accessories to help you achieve this dream. Accessories include both exterior and interior makeovers. Below are some available options:
Exterior Accessories for 2016 RAV4
Several exterior accessories are available for the 2016 RAV4 to give your car the befitting look you desire. Accessories are also available to protect your vehicle from external elements that could damage its exterior. Exterior accessories available include:
Alloy Wheel Locks
Body Side Moldings
Door Edge Guards
Mudguards
Paint Protection Film
Rear Bumper Applique
Rear Bumper Protector
Roof Rack Cross Bars
Running Boards
As well as exterior accessories, interior accessories are also available to beautify your car's interior. Interior accessories include:
All-weather floor liners
Ashtray cup
Cargo net-envelope
Cargo net-hammock
Cargo tote
Carpet cargo mat
Cargo tray 
Carpet floor mats
Door sill applique
Door sill protectors
Emergency assistance kit
First aid kit
Interior light kit
Remote engine starter
Security system
Shift knob
Universal tablet holder
2016 Toyota RAV4 Maintenance Schedule
The routine maintenance for a 2016 Toyota should happen every six months or after every 5000 miles. To better understand, we have made a list of all regular maintenance required by your RAV4 until it reaches 60,000 miles.
You can follow this schedule accordingly as long as there is no need for emergency repairs.
5,000 Miles
At 5,000 miles, you must visit the car dealership or any repair shop to check the wiper blades for cracking (it helps to know how to change wiper blades and how to install windshield wipers), refill fluid levels as needed, inspect the brakes, and rotate the tires.
10,000 Miles
At 10,000 miles, you must perform an oil change, switch out the oil filter and repeat all 5000 miles of maintenance.
15,000 Miles
At 15,000 miles, you should inspect the cabin air filter (make sure you're also aware of the cabin air filter replacement cost), ball joints, dust covers, brake lines, hoses, drive shaft boots, engine coolant, exhaust pipes and mountings, radiator and condenser, steering gear, and steering linkage and boots.
20,000 Miles
At 20,000 miles, you should repeat all of the 10,000 and 25,000 miles maintenance and inspection of the brake.
30,000 Miles
At 30,000 miles, there should be an oil change, a replacement of the cabin and engine air filters, tire rotations (to find out more, check out our guide on tire rotation and balance cost near me), a transmission check-up, all joints and dust covers, and a check on the brake components, lines, and hoses.
Also, inspect the drive shaft boots, engine coolant, exhaust pipes and mountings, fuel lines and connections, fuel tank band, fuel tank vent system, hoses, fuel tank cap gasket, radiator and condenser, steering gear, and steering linkage and boots.
35,000 Miles to 60,000 Miles
From 35,000 to 60,000 miles, you must increase the maintenance rate you give your vehicle because it is beginning to age. Repeat all the checks necessary for the car and examine the brakes properly.
2016 RAV4 Specs
The RAV4 comes with lots of specifications. This vehicle has many features, but we will list all the major specifications of the 2016 RAV4. The RAV4 specs include the following: 
Engine Name: 4-Cyl 2.5 Liter
Trim: LE FWD
Horsepower: 176 at 6,000 miles
Torque: 172 at 4,100 miles
Number Of Cylinders: 4
Standard MPG: 23/30
Seat capacity: 5
Transmission: 6 Speed Automatic Mode Select with Manual Mode
Drive: AWD/FWD
Fuel Capacity: 15.9
Cargo Capacity: 38.4/73.4 cu-ft
Curb Weight: 3,435 lb
Towing Capacity: 600/1,500 lb
Warranty: 3 yr/ 36000 miles
2016 Toyota RAV4 Gas Mileage
2016 Toyota RAV4 has decent gas mileage with an EPA 23/30 mpg city/highway. The Hybrid version has a better gas mileage than the base model at 34/31 mpg city/highway. These results are not exactly poor, but they could use an improvement.
When compared with rivals in its model, the gas mileage of the 2016 Toyota RAV4 is average.
FAQs On 2016 Toyota RAV4 Problems
What Does RAV4 Stand For
RAV4 stands for Recreational Active Vehicle With 4-wheel drive.
What Problems Do Toyota RAV4 Have
Even though RAV4 is a very reliable car, some car owners have reported some problems. These include faulty evaporative system vapor canisters, brake failure, transmission problems, loss of engine power, and electrical issues.
How Much Do Toyota RAV4 Cost
The cost of a Toyota RAV4 car is dependent on the model year and trim size you buy. The base price for a 2022 Toyota RAV4 car is $26,525.
Are Toyota RAV4 Reliable
Toyota RAV4 has proven to be reliable over the years. JD Power rates the car 3.5 out of 5, with a 4 out of 5 rating on Repairpal. Repairpal ranks it 3rd out of 26 compact SUVs.
How Big Is A RAV4
The RAV4 is a compact SUV with the capacity to seat five passengers. It also has one of the biggest cabin sizes for its class.
How Much Is A 2007 Toyota RAV4 Worth
A used 2007 Toyota RAV4 will cost you in the range of $2,187 to $8,305.
What Engine Does RAV4 Have
RAV4 cars come with a standard 2.5litre, 4-cylinder engine.
Does RAV4 Have CVT
Some models of RAV4 cars have CVT, as seen in most Hybrids. The 2020 RAV4 is a standard CVT and all-wheel drive car.
What Size SUV Is A Toyota RAV4
Toyota RAV4 is a compact SUV car.
What Year Is The Most Reliable Toyota RAV4
Many car experts believe the 2016, 2017, and 2018 models are the most reliable in the RAV4 catalog.
Are There Any Recalls On Toyota RAV4
Yes, there have been a few Toyota RAV4 recalls in the past years. 2016 alone recorded two recalls. This year 2022, there has already been one recall.
Do Toyota RAV4 Have Transmission Problems
Yes, older models of Toyota RAV4 have had transmission problems.
Is The RAV4 Good In Snow
The RAV4 is good enough to handle slippery surfaces like snow. Its 2.5l 4-cylinder engine is capable enough. It also has stability and traction control systems, ensuring a firm tire grip in snow.
How Many Cylinders Does A RAV4 Have
RAV4 cars are usually built to have 4-cylinder engines.
Conclusion On 2016 Toyota RAV4 Problems
The Toyota brand has built a reputation for being a reliable car brand. The Toyota 2016 RAV4 model is no exception, being a reliable car. Even though the RAV4 is a reliable car, owners of the vehicle still experience some problems. These issues are typical with all automobiles. There are no perfect cars, only reliable cars.
We have written this 2016 Toyota RAV4 Problems article to serve as a buyer's guide for anyone seeking to purchase a used RAV4 vehicle. We also gave out maintenance information to help you keep your car in good shape.
Before buying the 2016 Toyota RAV4, you should consider the abovementioned problems. This will help you get the best value for your money and reduce your frequency at the mechanic workshop.