I've been lucky enough to drive the Fiat 124 Spider for a whole week. Over that time I really developed a connection with the car. Here are five of my favourite things about this brilliant roadster.
2017 Fiat 124 Spider – It's Not Italian And That's Fine
Yes, as you probably know, the Fiat 124 Spider is essentially the MK4 MX5 underneath. Now while this may annoy purists, I'm totally okay with it. The two cars share the same chassis, interior and electronic. So, what you end up with is a roadster with that legendary Japanese reliability, wrapped in the gorgeous shell of an Italian body. It is a win-win situation.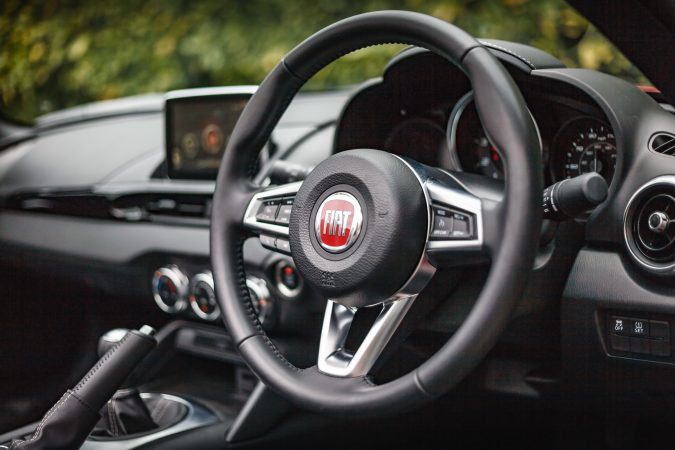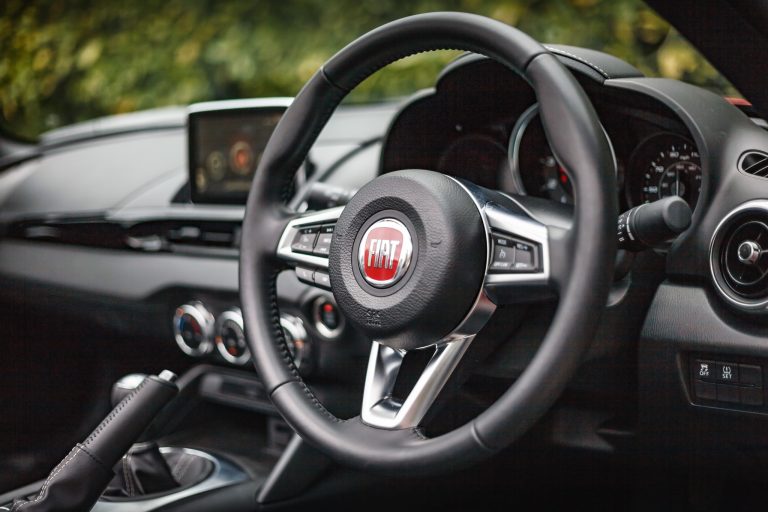 The Way It Looks
This shouldn't really take a lot of explaining – just look at it. In this red, all those curves and lines are accentuated perfectly. Everything from the classy multi-spoke wheels all the way to that silver windscreen surround. Also that bulge over the rear wheels just adds extra charm.
It may be a bit chunkier than the Mazda (it's longer thanks to larger front and rear overhangs) but it's still a beautiful little roadster.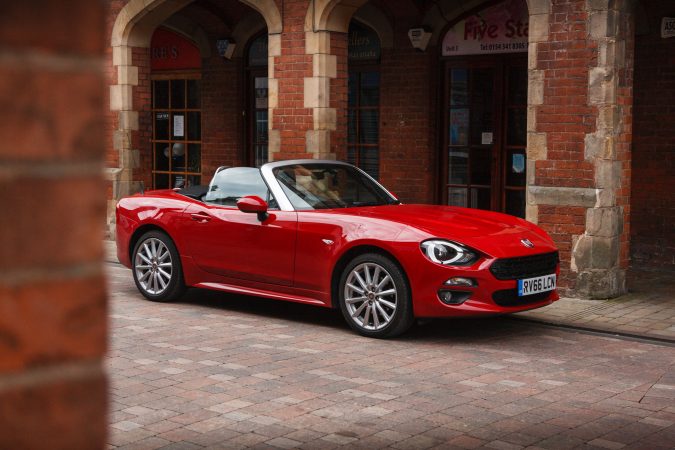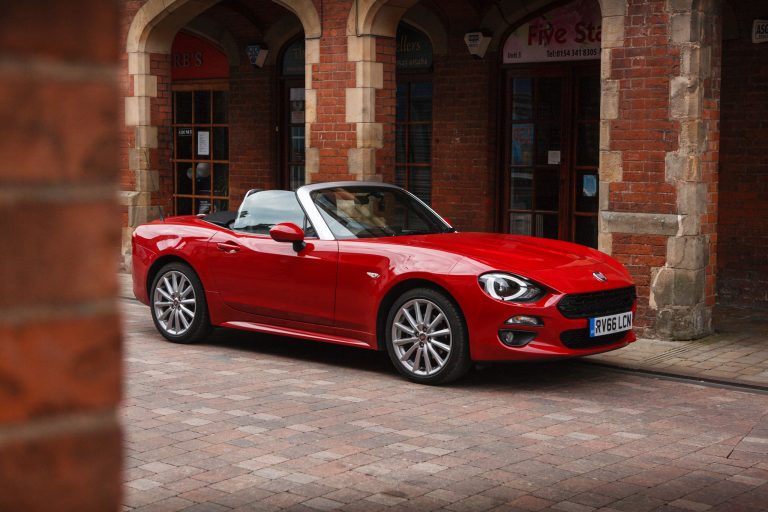 The Way Other People Look At It
Over the past year, I guarantee that you will have seen more MX5s than 124s, even though they are essentially the same car. The 124 still has a rarity about it – so when driving through town, people notice it. But the 124 has a certain cuteness about it, just like the original MX5. So when people look at it, they aren't leering at you like they would with a high-end, aggressive super car with a silly exhaust.
They appreciate it, give it a second-glance, and sometimes they don't know what it is! Seeing people's expressions when told that this handsome little car was a Fiat became very entertaining.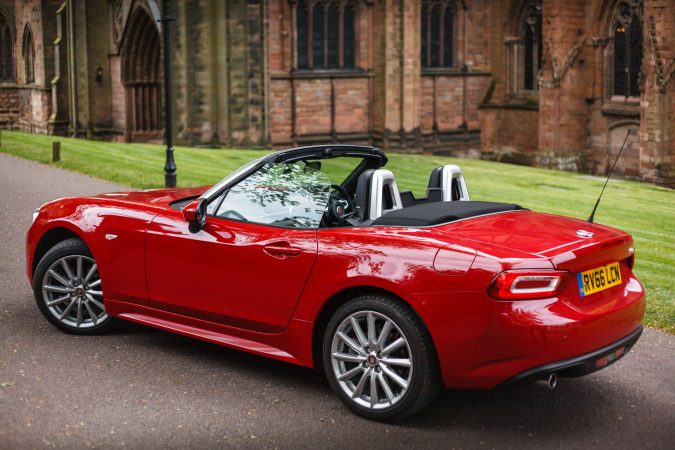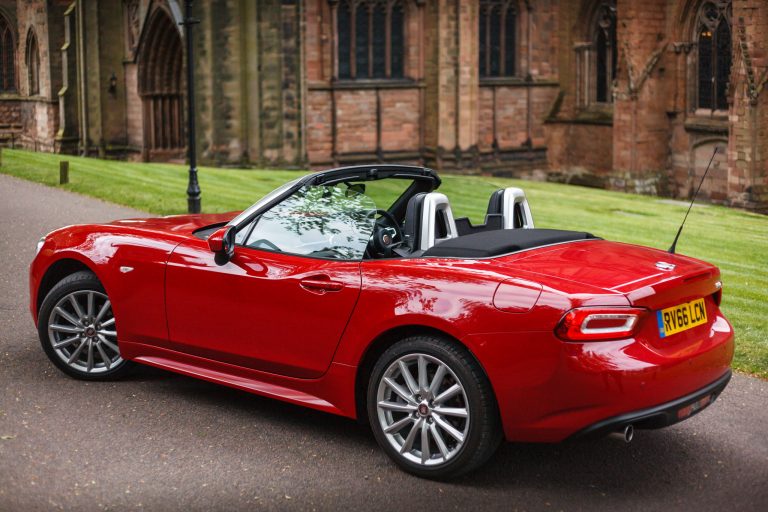 The Way It Goes
Under the bonnet, the Fiat 124 houses a 1.4 litre turbocharged petrol engine producing 140hp. That doesn't sound like a lot, but if you factor in the 1050kg kerb weight and 240 nm of torque, it means that this little car really moves. 0-60 takes 7.3 seconds, so it isn't the fastest car in the world. But it's not designed for that.
You're only about 10 inches from the ground so you feel like you're going a lot faster than you are – and that's what this car is all about. The involvement and feeling of driving. It's addictive.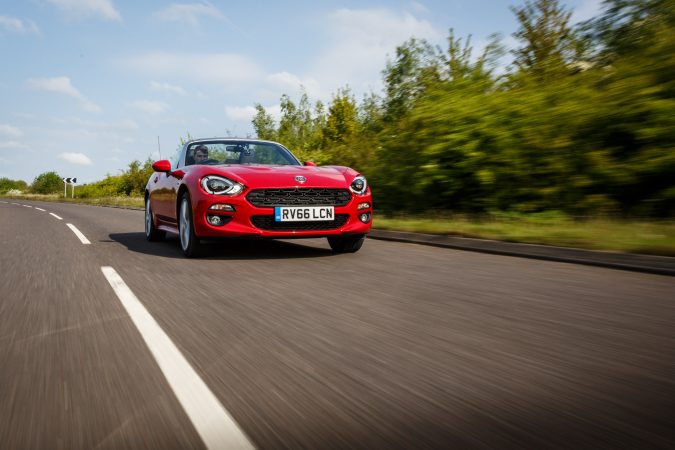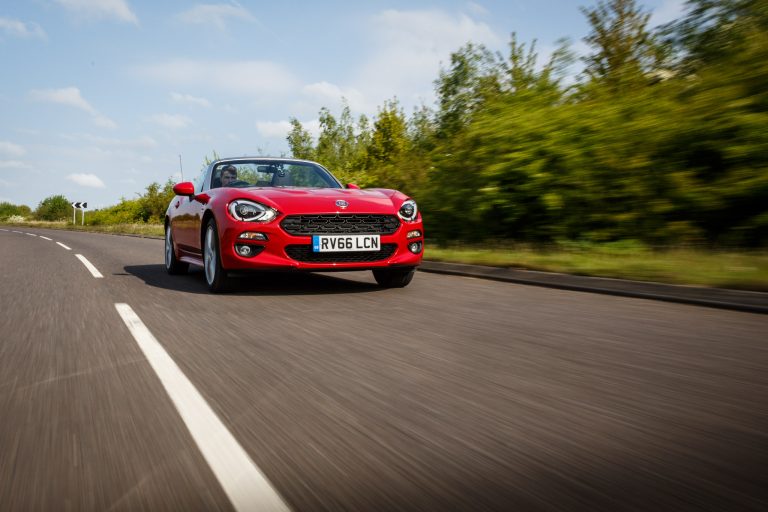 You Can Use It Every Day
Bear with me here. I know roadsters aren't known for practicality. But in some ways this is one of the most practical two-seaters you can buy.
Firstly, the boot. When I first opened it my reaction was 'oh, that's bigger than I imagined!'. That should speak volumes. Obviously you aren't going to be transporting anything of decent size anywhere, and you can only have one passenger so that can be a niggle sometimes.
But it has a large boot for its class, a 6th gear for cruising and parking sensors all round it. It's got a lovely, comfortable interior so the Fiat 124 really is a sports car that you can use every day. And I would happily do so without a second thought.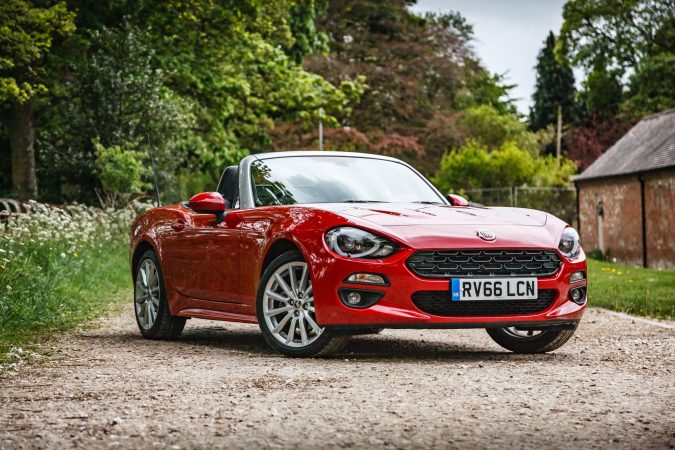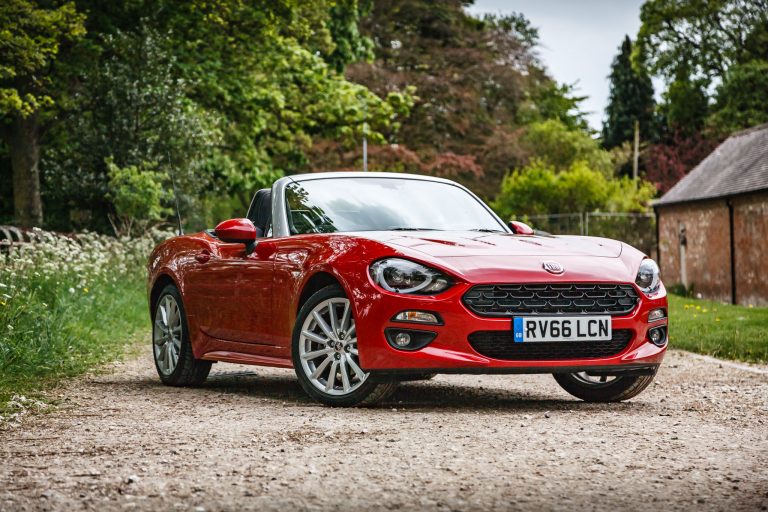 Watch Our Video Review