The Mazda CX-5 made its debut as a compact crossover SUV in 2013. It carried on Mazda's characteristic fun-to-drive attitude and new engine technology for agility and efficiency. The CX-5 came with Mazda's new design theme known as "KODO – Soul of Motion." It replaced both the Tribute and the slightly larger CX-7. This article covers all about the 2017 Mazda CX 5 problems and reliability.
The CX-5 was the first Mazda model to fully incorporate a suite of technologies known as Skyactiv. These technologies include a rigid, lightweight platform coupled with a variety of engines and transmissions to reduce emissions and fuel consumption. On November 15, 2016, during the Los Angeles Auto Show, the second-generation CX-5 was introduced. It featured a revised exterior and new technological advancements.
The CX-5 has improved over time to become one of the most attractive crossover SUVs on the market. It now has a more assertive and contemporary appearance that is well-liked by customers. This article will primarily focus on the second-gen 2017 Mazda CX-5 and specifically on the 2017 Mazda CX 5 problems and reliability.
2017 Mazda CX-5
Mazda is still a niche manufacturer despite its recent improving sales trend. Although it is not as large as Ford or Chevrolet but is also not as little as Mitsubishi. It is currently in a position where it has successfully played to its driving dynamics and sporty appearance strengths for years. The CX-5 compact SUV is the company's cash cow and one of its most significant vehicles.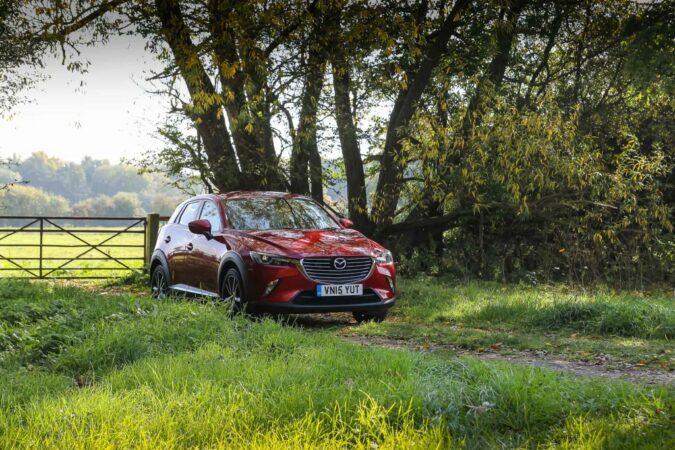 There have already been two iterations of the CX-5, with the first starting in 2013 and the most recent in 2017. There have been a few concerns, complaints, and things to be wary of since then when thinking about buying used. Better purchasing choices, including whether or not to even consider a CX-5 as your next car, will result from an understanding of those issues.
The CX-5 saw its first significant redesign in 2017 when the second generation got underway. The 2017 model was completely redesigned, with interior improvements, noise reduction in the cabin, updated electronics, and the addition of safety features among the many revisions.
The infotainment system also expanded in size and functionality, and a rearview camera was introduced. Less cargo room and Mazda's removal of the manual transmission option were drawbacks.
2017 Mazda CX-5 Updates
Although the 2017 CX-5's size wasn't altered, it became quieter and smoother. A sharper appearance, a more premium cabin, and several new features were also additional enhancements. Although the manual transmission from the previous year is no longer available, the engine and automatic transmission were virtually unchanged.
The CX-5 from this year is quieter and more comfortable to drive on the highway. Additionally, Mazda improved the interior materials, and the end result is breathtaking. Specifically for the top-of-the-line Grand Touring trim, which has proven to be particularly well-liked among CX-5 trim levels, more convenience amenities have been included.
Notably, all CX-5s now come standard with forwarding collision warning and automated low-speed emergency braking which was formerly optional.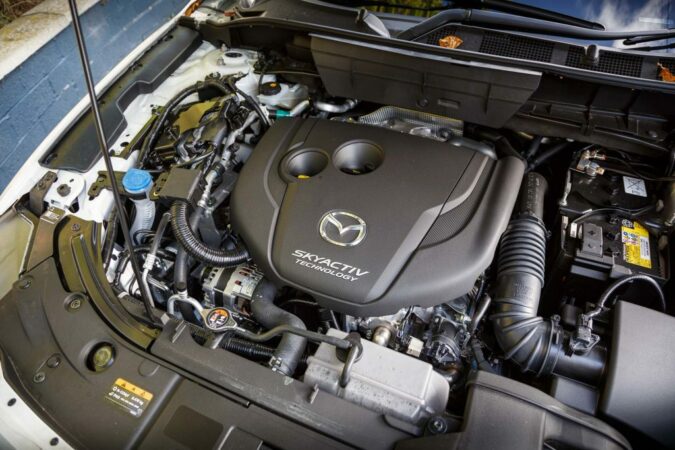 The 2.5-liter inline-four engine from Mazda produces 187 horsepower, and the CX-5 was offered with front- or all-wheel drive and a quick-shifting six-speed automatic transmission. The engine's quick low-speed throttle response is enjoyable. It is not necessary to drive the CX-5 aggressively to recognize its superior performance. It also makes for a cornering-friendly crossover thanks to its precise handling and composed turning.
The 2017 CX-5 also has the quiet ride quality of crossovers that cost twice as much and can withstand rough roads. Road noise is barely audible, there are few flaws in the handling, and the damping is neither stiff nor floaty. On winding roads, the Mazda comes to life and makes for a fun driving experience.
Mazda CX 5 Reliability
How has the CX-5 performed in terms of reliability and issues? According to the NHTSA, early on, things were pretty decent. Just one recall was issued in the vehicle's debut year of 2013. This involved the rear liftgate's rusted struts, which may allow it to fall and perhaps injure anyone standing underneath.
Based on data from carcomplaints.com, 173 people filed complaints, the majority of which focused on electrical system problems including stalling or non-shutoff.
The previous liftgate problem was one of five recalls that were issued in 2016, the last year of the first generation. The other four include a fuel filler pipe rupture, a windscreen bracket that might come loose, daytime running lights that could malfunction, and steering loss caused by insufficient bolt torque.
The 2016 model had 383 complaints, the majority of which were against the electrical systems, exterior lights, and powertrain. There was only one recall and 57 complaints in the first year of the second generation which is the 2017 model we are focusing on here. A wire harness for trailer hitching that may short circuit prompted the recall.
Similar findings were reported for the 2019 model year CX-5, with just one recall concerning a software flaw that could result in an engine stall. Only 21 complaints have been filed for 2020, and there have been no recalls issued. The 2021 model does not currently have gone through any recalls while a very low 43 number of complaints have been reported.
Mazda CX 5 Safety Rating
The National Highway Traffic Safety Administration (NHTSA) gave the 2013 Mazda CX-5 a strong overall rating of four stars right away. The 2013 model year was on the verge of receiving five stars but was denied due to its rollover rating and four-star front-passenger crash ratings.

The CX-5 didn't receive the coveted five-star overall safety rating from the NHTSA until the 2019 model year. However, its rollover rating remained at four. The CX-5 was designated a Top Safety Pick+ for its class by the Insurance Institute for Highway Safety (IIHS), which awarded it the highest rating of G for "Good."
Driver-assist features initially became a packaged option for individuals looking for them in 2016. In 2018, blindspot monitoring was made standard, and for 2020, every trim level included the whole i-ActiveSense suite.
On congested highways, the smart cruise control can alter the speed while keeping a safe following distance. While the blindspot recognition system warns you visually and audibly if another car is passing you on either side, lane-departure and lane-keeping technologies assist in keeping you in your lane.
Overall, this small SUV does a good job of protecting you and your family while navigating congested roadways.
Mazda CX-5 Years To Avoid
The Mazda CX-5 has only gone through two generations thus far. When contrasted to rivals like the Toyota RAV4 and Honda CR-V, it is therefore a relative newcomer. We advise against purchasing a 2014 or 2016 Mazda CX-5.
Compared to other model years, these received more complaints. The most frequently reported concerns were the lights, interior accessories, engines, and electrical systems. The 2014 model has the most electrical issues, engine issues, brake issues, outside accessory issues, and other varying issues.
The worst reported complaints of the 2014 CX-5 include the engine completely shutting down at 55,000 miles, the engine revving and clunking into gear when stopped and premature brake wear at 29,000 miles.
In general, you should stay away from a refresh's first year. However, due to its five recalls and 383 complaints, 2016 was one of the worst years for the Mazda CX-5 in this scenario. Regarding the 2016 Mazda CX-5, the most often reported problems involved the lighting, brakes, electrical systems, engines, and drivetrain.
The greatest issues cited were a shattered windshield at 19,000 miles, a failure of the daytime LED lights at 43,000 miles, and early brake wear at 27,000 miles.
Although 2016 might be the one year you want to skip, the good news is that the CX-5's worst year wasn't all that horrible. Although the owner satisfaction score was only moderate, the reliability score was still above average. Owner satisfaction in areas including the driving experience, value, and appearance was generally high.
Best Mazda CX 5 Year
The Mazda CX-5 has gained popularity since it made its debut in 2013 and is renowned for its reliability and highly fun performance. Which Mazda CX-5 model year is the greatest for used cars?
Owners and critics alike have given the 2021 Mazda CX-5 generally favorable reviews, thanks in large part to its athletic appearance, plush interior, and engaging handling. However, not everyone can or wants to buy a new vehicle with a starting price of a little over $25,000 (rising over $37,500 for the top-tier trim).
However, that does not imply that you should pass up the enjoyment. The feedback from the previous models is greatly utilized by the more recent models in the second generation (2017–present). In order to improve the CX-5's performance, Mazda updated the vehicle in 2017 by changing its look and adding new features which makes it a considerable option.
It wasn't Mazda's first attempt to create a small SUV before the Mazda CX-5. In the early 2000s, the business introduced the CX-7 and the Tribute. When the CX-5 made its debut, it profited from earlier attempts and flourished in its market niche.
If you want to purchase a used compact SUV, you can choose from a number of Mazda CX-5 variants. We suggest taking into account the 2017-2021 model years. These Mazda CX-5 model years have experienced fewer complaints throughout time and are therefore perhaps in need of fewer repairs and upkeep.
2017 Mazda CX-5 Problems
Not every Mazda CX-5 is constructed to the same standards, as is the case with other automakers. The CX-5 has, however, experienced a number of recurring problems throughout the years. Here is a brief list of those reliability concerns.
The 2017 Mazda CX-5 is the first model of the second generation. This car model attracted a remarkable amount of interest because so many people believed it could address the prior issues with other models.
The interior and outside of the car were both beautifully redesigned. This model gained a lot of popularity due to its fashionable design and restructuring. With four distinct trims, a 6-speed automatic transmission, and a 2.5L four-cylinder engine, this vehicle could do it all.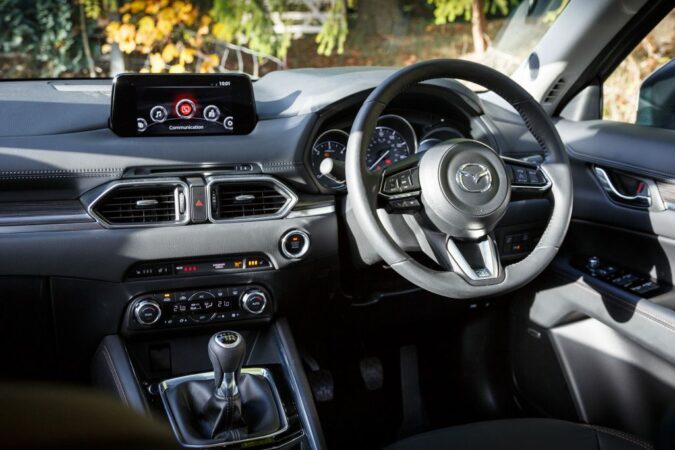 This model improved the cabin for quietness, ensuring smooth operation of the throttle. In order to ease and enhance the comfort of the previous models, the interior was also constructed using the best materials.
All of this means that the Mazda CX-5 doesn't have any particular issues associated with it. This is a really great thing and ensures that the 2017 model is genuinely a reliable vehicle from the brand. However, further down we will discuss some of the reported complaints against the 2017 CX-5 by individual owners.
2017 Mazda CX-5 Transmission Problems
1. Transmission Jerking While Slowing Down
This is a one-off incident reported by an owner. The transmission is said to jerk when slowing down as soon as the vehicle hits 25 mph.
Insufficient fuel, air, or spark during combustion is frequently the cause of a jerking issue. One of the most frequent reasons for cars to stutter is worn-out spark plugs or the electrical wires connected to them. When you speed, your automobile jerks because the engine misfires due to a defective spark plug.
Additionally, the engine can be far noisier than usual, sounding more like an airplane taking off than a car. Another cause of jerky acceleration in a car is a blocked catalytic converter because a blockage can impair airflow through the exhaust system. You might experience a delay in your car's response when you depress the accelerator, followed by an abrupt jerk or lurch forward.
2. Unexpected Acceleration
The car is said to unexpectedly accelerate twice while being in park mode by an owner. The owner avoided hitting a vehicle each time by quickly stomping on the brakes. The owner was parking rearward the first time and forward the second time. This also is a one-off issue and it doesn't affect the credibility of the 2017 CX-5.
When an electronic fault in the car causes the throttle to open up and the car to accelerate without the driver pressing on the gas pedal, this is known as sudden unintended acceleration. A vehicle's powertrain control module could break down if the vehicle's electronic system is malfunctioning.
This can be especially riskier in more recent vehicles because the throttle control devices are more prone to failure. If you detect a problem with your car while it is in motion, you can be the victim of unexpectedly abrupt acceleration.
Although sudden unintentional acceleration can occur at any moment, it seems to happen most frequently when a driver brakes, engages in cruise control, or changes gears. These modifications may disrupt the electrical current in the car and result in a malfunction that causes the car to accelerate on its own. This is a hazardous malfunction that might result in a serious accident.
Try applying the brakes if you encounter rapid, unwanted acceleration. Keep the pressure on your brakes constant and use as much force as you can. Put your car in neutral and turn off the engine in an emergency. While your car is accelerating, try to maintain your composure and keep your wheel from jerking.
2017 Mazda CX-5 Infotainment Problems
1. Infotainment Display Not Responding
The navigation display fails/turns on and off. When using the rearview camera, it is said to be backing out. It goes on and off while driving, following directions, making calls, and even while nothing is being done as per the consumer.
Despite paying for an extended warranty that covered the infotainment display, the owner wasn't able to get a fix for the issue. When a physical distraction from a manufacturing defect affects the driving experience. It might even result in accidents on the highway at high speeds while relying on navigation.
This is also a concern while backing up relying on the camera (a crucial part, if you're learning how to backup a trailer). If the screen goes out, this also poses a severe safety concern. However, this is not a serious concern as only a few people have experienced this issue. To be exact, only less than ten people have reported having issues with the infotainment display which isn't alarming.
2. Ghost Touches On The Infotainment Display
The touchscreen in the center console of the car is occasionally said to exhibit "ghost touches". The screen acts as though it is being manipulated without any buttons being pressed or the screen being touched. It does so aggressively that it seriously distracts the driver and even alters the navigational route while the driver is still in motion.
Particularly for rookie drivers who can't handle this properly, this is a serious safety concern. But this issue has been reported only by four owners which leaves it to be a negligible problem.
2017 Mazda CX-5 Electrical Problems
1. Smart City Brake Support (SCBS) Malfunctioning
Three owners have claimed that the Mazda SCBS (Smart City Brake Support) system has broken down. It is said to have inadvertently applied the brake which could have caused a serious accident. Even if didn't end up braking the car unintentionally, the system malfunctioning and not working itself is a major safety concern.
The Smart City Brake Support (SCBS) system operates the brake control (SCBS brake) when the system's laser sensor detects a vehicle ahead and concludes that a collision with a vehicle ahead is unavoidable in order to minimize damage in the event of a collision.
If a car in front of you is moving at a pace slower than 12 mph, it might also be possible for the system to prevent a collision. Additionally, the brakes are applied forcefully and fast to help when the driver hits the brake pedal while the system is operating at a speed of between 2 and 18 mph. (SCBS brake assist)
This explains how serious it is if the system malfunctions. However, this issue has been reported by just three owners of the 2017 Mazda CX-5 which leaves its impressive reliability unaffected.
2017 Mazda CX-5 Structural Problems
Eleven consumers have reported having experienced structural issues with their 2017 Mazda CX-5. The issues include corrosion, paint chipping, and rust problems.
According to an owner, in just the first three years, the vehicle's underside frame/carriage started to corrode. Even though it is only surface corrosion and not a hole, a buyer should not anticipate this during the first three to five years of ownership. However, this also is a one-off issue and this doesn't pose a threat to the reliability of the vehicle.
The 2017 CX-5's Soul Red color paint is reported to be of low quality. It is reported to easily chip when hit by even the smallest piece of road debris. In several places, the paint was flaking off, revealing the clear coat underneath.
Immediately after purchasing the car, this has been said to start occurring. This is an issue reported by very few people and is specific to the red paint color.
2017 Mazda CX 5 Problems: Conclusion
In the end, it is challenging to make a mistake with the Mazda CX-5. The tiny SUV has received rave reviews from auto reviewers and owners alike and is safe, and inexpensive. It also has a luxurious and comfy cabin and handles brilliantly. It is uncommon to discover a car with intriguing aesthetics but few surprises in terms of upkeep and reliability.
Mazda took a chance with the CX-5, and it paid off. The CX-5 proved that a crossover can provide a more pleasurable ride than a sedan or traditional SUV and that you can purchase one without going broke.
The pre-2017 Mazda CX-5 is a fantastic vehicle, but it lacks the advanced electronics found in more recent models. We suggest the 2017 model year if you want the greatest technology and the best performance.
Frequently Asked Questions
Is Mazda CX 5 A Good Car
The Mazda CX-5 is one of the best small SUVs around. It combines a premium interior, precise handling, and reasonable pricing. Although it falls short in a few areas, like rear passenger space, cargo capacity, and fuel efficiency, altogether it is a standout vehicle in its class.
Where Is Mazda CX 5 Made
Mazda's primary manufacturing location is Japan. In Aki, Hiroshima, Mazda manufactures the 3, 6, CX-5, CX-9, and MX-5 Miata. The CX-8 is also produced in Aki, albeit it isn't offered in North America. Since 1931, Mazda has produced automobiles at the Aki facility.
How Many Miles Do Mazdas Last
Consumer data indicates that Mazdas last a very long lifespan. They can travel between 200,000 and 300,000 miles with proper maintenance before experiencing major issues. According to anecdotal evidence, several Mazdas have over 350,000 miles on them and are still in use.
Which Mazda SUV Is The Best
Ultimately the best Mazda SUV is the CX-5. The 2020 CX-5 made Car and Driver's Editors' Choice list along with the 2022 model and received high safety ratings from the NHTSA and IIHS. Additionally, the 2020 CX-5 was placed first in US News' category for 2020 Affordable Crossover SUVs. It also boasts impressive customer satisfaction ratings and reports.
How Long Do Mazda CX 5 Last
If a Mazda CX-5 is driven carefully and kept maintained, it can endure between 200,000 and 250,000 miles. Based on an annual mileage of 15,000 miles, owners of the Mazda CX-5 can anticipate 13 to 17 years of service of the car.
Do Mazda CX 5 Hold Their Value
The 2017 Mazda CX-5 has an MSRP of $24,045; in terms of resale value. The 2017 Mazda CX-5 has a fair market value of $17,993 with less than 73,000 miles, according to Kelley Blue Book. Over a five-year period, this model loses more than 25% of its original worth.
What Is The Biggest Mazda SUV
In terms of size alone, the Mazda CX-9 is miles behind full-size vehicles like the 2022 Ford Expedition. However, it is the largest SUV in the Mazda portfolio and comes with third-row seating and a luxurious interior that rivals models from more expensive brands.