The Chevy Silverado 1500 and transmission issues appear to be related. This is made even more troubling by the fact that out of all pickup trucks, Consumer Reports awarded the 2022 Chevrolet Silverado 1500 the lowest possible expected reliability rating. But here we'll examine the 2017 Silverado transmission problems that Silverado drivers are experiencing frequently.
The 2017 Chevy Silverado is a well-liked pickup with class-leading comfort and capabilities. However, several 2017 models experienced issues right off the assembly line, leading to the NHTSA issuing multiple safety recalls for some of them. In addition to the recalls, drivers have also reported transmission problems as early as 3,000 miles.
Considering all of this, we will dive deep into the 2017 Silverado transmission problems and recalls while also looking at other issues and the overall reliability of the truck. We'll also alert you about the Silverado models to steer clear from and recommend some of the best model years of the truck to purchase used.

Chevy Silverado
General Motors produces a variety of trucks under the Chevrolet name, including the Chevrolet Silverado. The Silverado was introduced for the 1999 model year as a replacement for the long-running Chevrolet C/K model line.
The Silverado is a line of full-size pickup trucks, chassis cab trucks, and medium-duty vehicles that got its name from the top trim level of the Chevrolet C/K series. For the 2019 model year, the model line's fourth generation was unveiled. The GMC Sierra and Chevrolet Silverado are mechanically similar.
With over 12 million units sold since its launch in 1999, the Silverado is one of the best-selling trucks in the United States. It competes against the Ford F-Series, Ram pickups, Nissan Titan, and Toyota Tundra.
First Generation (1999-2006)
It wasn't until the Silverado's release date in late 1998 for the 1999 model year that it was introduced as a standalone vehicle. The 1500 and 2500 series Silverados are still in production today. The first-generation Silverado was in production until the 2006 model year. It received minor updates in 2003, 2004, and 2006.
Throughout the first generation, there were very few changes to the Chevy Silverado body types by year. In the initial year, you could only get a regular cab or an extended cab with three doors. Chevy offered a crew cab option in 2004 and a driver's side rear door option in 2000. In 2003, Chevy updated the front and rear fascias.
Second Generation (2007-2013)
The second generation of Chevy Silverado vehicles was produced from 2007 to 2013. Chevy totally overhauled the Silverado's structure, suspension system, interior, and appearance. The redesign was successful and the Silverado received the 2007 North American Truck of the Year and Truck of the Year awards from Motor Trend magazine.
The three cab designs from the previous generation were still available, with the extended cab's rear doors representing the only minor change. These backward-facing doors were now able to open 170 degrees, similar to some of the Silverado's rivals. There were two-wheel drive and four-wheel drive versions of the Silverado offered.
Third Generation (2014-2018)
Beginning with the 2014 model year, the third generation of Silverado pickup trucks was introduced. In order to reduce weight and increase strength, Chevy made considerable improvements to the frame.
They used high-strength steel for the structure and shifted to roll-formed steel for the bed construction. Model years of the third generation of the Chevy Silverado are 2014 through 2019.
In 2015, Chevy improved a few design features, such as newly designed external tow mirrors and wheel styles. The 2016 Chevy Silverado received a facelift that changed the front grille, front fascia, and headlamps. Chevrolet also provided four fresh exterior paint shades.
Fourth Generation (2019+)
The fourth generation of the Chevy Silverado debuted in 2019. To pair with the strong yet efficient engines, the latest-gen Chevy Silverado trucks now came with the most cutting-edge driver-assistance features and in-vehicle technology.
The exterior styling of the 2018 Silverados is more contoured, emphasizing the vehicle's off-road and hauling abilities. The Silverado now offered a new and efficient smaller, 2.7-liter inline four-cylinder turbo engine too. The latest-gen Silverado offers a choice between seven trim combinations and a few Chevy truck special editions.
Chevy Silverado Transmission Problems
The answer to the question of whether Chevy Silverados have transmission issues has to be a big yes. Owners of the various Chevy Silverado 1500 models have filed several complaints and there have been numerous customer reports.
The majority of complaints have involved a complete transmission failure or other major problems with the car's transmission. Automatic transmissions are essential and should always be in good functioning order, as you could guess.
You do not want your Chevrolet Silverado 1500 to automatically surge forward, make grinding noises, or have a dead battery while you are driving.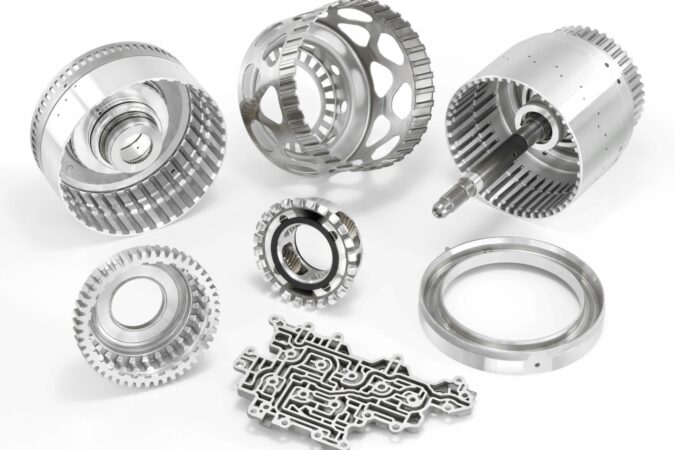 When it comes to expected reliability, the 2022 Chevy Silverado 1500 only receives a score of one out of five according to Consumer Reports' statistics. This rating is based on their survey data, which is gathered from thousands of drivers.
Owners of Silverados discussed their satisfaction with their vehicles and any potential issues with their vehicles. After that, fair scores are generated using a 100-point scale and 17 probable problem areas.
For the Silverado 1500 model years 2014 to 2019, severe and minor Chevy transmission problems rank among the most problematic regions.
Chevy Silverado 1500 Years To Avoid
On paper, the Silverado appears to be a well-made and durable pickup truck. But not all of them are worthwhile investments. According to CoPilot, the vehicle had a regrettable 8-year period where every new model year had a lot of reported issues. They advise against purchasing these year models.
So, here are some of the Chevy Silverado 1500 model years to avoid…
2012 And 2013 Chevy Silverado
Problems first appeared in the 2012 model year Silverado. This vehicle shares the same subpar transmission and engine as the 2013 model. If you chose one of these models, it's possible that you'd have high oil consumption, vibration, or transmission failure outright.
These conditions and issues may end up costing you upwards of $3,000 to repair.
Third Generation Chevy Silverado (2014-2018)
Problems plague the entire third generation of the Chevrolet Silverado. It is advised to stay away from certain year models since if you run into these issues, your life could be in danger.
More complaints have been filed about the 2014 Silverado than any previous year model. It is well known that the air conditioning unit in this year's model is defective and will likely need to be replaced after 60,000 miles.
This model might even put you at risk if it fully stops or stalls while you're driving, a problem that scores of customers have documented.
Though it's a little safer than the 2014 model year, the 2015 models's biggest flaws are with its transmission and A/C unit. Although it shifts badly, the transmission on this model is less likely to completely fail. In either case, its flaws may cost you more than $5,000 as early as around 30,000 miles.
You'll experience the same issues with a 2016 or 2017 Silverado, mostly with the transmission. While you're driving, both trucks have a horrible propensity to surge, jolt, or endure a hard shift. Do check out our guide on the transmission shifting hard and the transmission shifts hard from 1st to 2nd for more insight on this.
The 2017 model is worse than the 2016, with several Chevy Silverado transmission problems occurring before 20,000 miles and having a $3,500 average repair cost. Even while the 2018 and 2019 Chevrolet Silverado 1500 vehicles are less problematic than their predecessors, they are still not worth buying.
Despite having very few complaints overall, they all range from brake failure to an erroneous shift to a serpentine belt that wears out at only 12,000 miles.
2017 Chevy Silverado
The half-ton Chevrolet Silverado has seen a lot of success in the pickup truck market. Among others, Ford and Ram have faced a tough challenge from the omnipresent Silverado.
The Silverado was first released in 1975 as a trim level for the C/K trucks. It debuted as a standalone model in 1999. Since then, it has consistently been a favorite among owners and critics.
The 2017 model year belongs to the third generation of the Chevy Silverado truck, which was marketed from 2014 to 2018. This is significant to keep in mind because problems for manufacturers often peak during the first year of a new redesign. Issues then decline as more reliable models are introduced over the course of a generation.
The 2017 Silverado is a robust pickup with a wide range of options, including some seriously powerful V8 engines. Drivers like the spacious cabin and user-friendly onboard electronics, and it boasts the best ratings for towing capability. It, however, has been subjected to six recalls and a lot of customer complaints.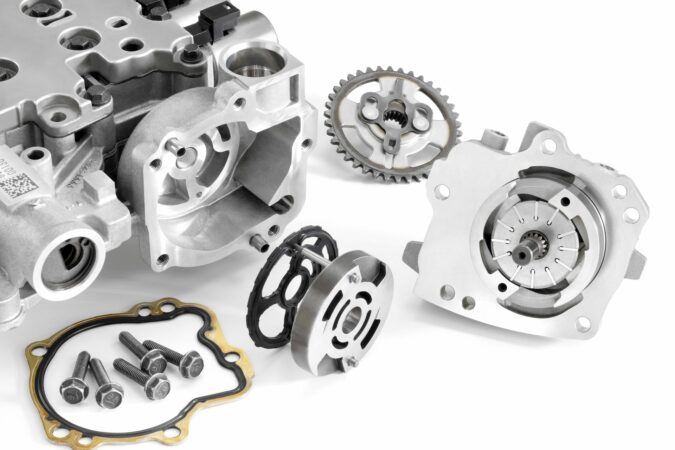 The 2017 Chevy Silverado's transmission has been identified as having the worst issues. There are numerous complaints reported by owners about the problematic transmission that wasn't getting fixed. Gear shifting that surged jerked, or delayed while gaining speed caused problems for several owners.
2017 Silverado Transmission Problems
Three different engine choices, as well as a 6-speed or 8-speed automatic transmission, were offered with the 2017 Silverado. The standard 6-speed transmission received few complaints.
But owners all over the world are in a rage about the 8-speed. This unit has a number of problems, including delayed shifts, slamming into gears, and the check engine light illuminating frequently.
When traveling at slower speeds, some drivers complained about jerking. It merely seemed to happen in stop-and-go traffic or when traveling on the interstate, with no apparent reason. A few owners described hearing a loud thump sound from the back that sounded like someone was hitting them from behind.
When these Silverado owners brought their pickups to their neighborhood dealers, they got unsatisfactory responses. Some dealers even asserted that the jerking and hesitation were the standard operating procedure. So, expect to feel it when your car jerks when accelerating.
There were some representatives from car repair shops who claimed it was simply the truck getting to know their driving habits. They also added that it should straighten itself out after a few thousand more miles of driving. After that, no truck owners noted a favorable change. Allegedly, the problem persisted.
Regarding the transmission problem, Chevrolet issued a technical service bulletin (TSB). The remedy, according to the TSB (16-NA-404), is to reprogram the transmission control module (TCM) computer.
If you're interested in the latter, we also have a write-up on where is the transmission control module located in your Chevy. Of course, many Silverado drivers remain in the dark because a TSB isn't distributed to owners like a recall would be.
2017 Silverado Transmission Problems: 2017 Chevy Silverado Other Problems
Another problem with the 2017 Silverado is brake issues that appear in the first 30,000 miles. Pads and rotors that wear out too fast are a common problem. Depending on local labor rates, replacing the brakes will cost around $800.
Excessive oil use is another common problem. Larger V8 engines often use more oil than smaller ones. Some owners have reported having spent more than $1,500 to replace the cams and lifters in order to fix the issues. Besides these, we've also detailed other issues such as a P0101 OBD code with your Chevy Silverado or a P0101 code Nissan.
2017 Silverado Transmission Problems: Complaints And Ownership Experiences
102 transmission issues with the 2017 Chevy Silverado 1500 have been documented on CarComplaints while NHTSA lists 121 powertrain complaints. Surges and jerks were the transmission's two most frequent problems.
The most frequent issue at 20,000 miles is the transmission surging as it shifts gears. The issue is typically an indication of a failing torque converter or transmission. One driver didn't experience any problems with his Silverado until a few weeks after purchasing it.
When the transmission surges began, the driver visited a dealership where he was informed that the truck needed to adapt to his driving style. They advised bringing it back so they could fix the torque converter if the issue persisted in a few weeks.
The driver followed the instructions but was then informed that switching to 2WD should resolve the issue and that the automatic 4WD was to blame. Another driver replaced their transmission after only about 66,000 miles on their truck.
The replacement cost roughly $3,000 and wasn't covered by the warranty. The transmission only lasted for two years and four months, which disappointed them.
Hard shifts, clunking in low gears, reluctance when accelerating, metallic bang noises, and the StabiliTrak light appearing on the highway, which causes the vehicle to slow down, are some more transmission issues with the 2017 Silverado that have been documented.
If you're curious to learn more about what is a torque converter, the symptoms of a bad torque converter, or the torque converter replacement cost (if you want to learn more, check out our review of the B&M torque converter and the best torque converter), we have a lot of resources talking about those. And, we've even discussed the Stabilitrak repair cost.
2017 Silverado Transmission Problems: Transmission Replacement Cost
The power from your engine (unless you're facing an 'engine power reduced' issue with your Chevy Silverado) is transferred through a transmission to the wheels that move your truck. One of the biggest, priciest fixes you can make is repairing/replacing the transmission.
It is typically simpler to replace a transmission than to fix one because there are virtually as many potential causes of failure as there are internal parts.
A mechanic at your dealership's service department or a transmission specialist can replace a transmission. It is usually preferable to avoid having to take this path by specifically adhering to the maintenance plan and service schedule stated inside the owner's manual of your car.
The average cost of transmission replacement for the 2017 Chevy Silverado is roughly $3,800.
2017 Silverado Transmission Problems: Transmission Replacement Labor Cost
Along with the new or rebuilt replacement transmission, you also have to pay for the labor to take out the old one and put in the new one. This requires detaching electrical cables, axles or driveshafts, engine mounts, exhaust system components, fluid lines, and more, which takes time.
So, are you wondering how long does it take to replace a transmission? Well, for 4 to 9 billable hours of labor, the cost to remove and replace a transmission ranges from $500 to $1,200. To find out more, check out our guide on the P0705 code.
2017 Chevy Silverado Recalls
Even while there haven't been any 2017 Silverado transmission recall, there were six recalls issued for the 2017 Silverado. These ones for the brake vacuum pump, airbags, child anchor instructions, upper control arms, and brake software.
The brake system and control arms have the most significant recalls since they raise the possibility of an accident. The airbag issue even ended up causing two recalls.
2017 Silverado Transmission Problems, Recalls #1: Upper Control Arms Having Insufficient Welds (April 28, 2016)
It was found that in some vehicles, near the control arm bushing on the front upper control arms, there may be insufficient welding. Welds that are inadequate or insufficient could cause the control arm to separate from the bushing. This would impair steering and raise the stakes overall.
3,738 vehicles, including the Cadillac Escalade, Chevrolet Suburban, GMC Sierra, and other models, were potentially affected by this recall. GM replaced the left and right upper control arms and realigned the vehicles to fix the problem.
2017 Silverado Transmission Problems, Recalls #2: Front Airbags May Not Deploy (September 8, 2016, July 10, 2017)
Two separate recalls involved issues with frontal airbags. Front airbags or seat belt pretensioners might not deploy properly in the case of a collision due to a potential flaw. The airbag sensing and diagnostic module (SDM) software in the impacted vehicles activating a diagnostic test under certain driving circumstances was the reason for this issue.
It is difficult to estimate how many Silverados were included in the extensive recall, which included more than 3,600,000 vehicles and nearly all of the GM lineup from 2014 to 2017. The software for the diagnostic module (SDM) was changed or reset by General Motors.
2017 Silverado Transmission Problems, Recalls #3: Missing Child Anchorage Instructions In The Owner's Manual (August 3, 2017)
The possibility that the owner's handbook would not contain the installation instructions for a child seat led to this recall. As a result, the child seat might not be properly secured or installed. A total of 29,647 2017 Silverado and 2017 GMC Sierra trucks were included in this recall.
GM has a revised child seat insert for the owner's manual to address this.
2017 Silverado Transmission Problems, Recalls #4: Vacuum Pump May Cause The Power Brake Assist To Fail (September 6, 2019)
The risk that the suction produced by the vacuum pump would diminish over time led to the recall of the product. The braking assist would decrease if the vacuum level dropped. This puts it at risk because it would make stopping harder.
A total of 3,456,000 vehicles were included in this recall, ranging from Caddys to Tahoes. Dealers reprogrammed the Electronic Brake Control Module to fix this.
2017 Silverado Transmission Problems, Recalls #5: Software Error Causing Unintentional Braking (October 24, 2019)
Only the 4WD Silverados and Sierras from 2014-2018 with the 5.3-liter engine and the 3.08:1 axle ratio were affected by this recall. The driveline protection system may be activated by the Electronic Brake Control Module (EBCM) software if a wheel speed sensor fails.
This results in unintentional braking on the wheel to the opposite of the failed sensor. To fix the problem, the EBCM needs to be reprogrammed. This led to the citation of 638,000 trucks, including the Chevrolet Suburban and Yukon, among others.
2017 Silverado Transmission Problems: Conclusion
The 2017 Silverado is not an ideal used purchase. Due to the V6 engine's weakness and frequent torque converter failures, it has been subjected to many unfavorable owner feedback.
Ratings for reliability are below average and there are some major transmission issues. Newer models from 2018–2021 are better and have fewer issues than the 2016–2017 models in terms of mechanical concerns.
The majority of first, second, and fourth-generation Silverado 1500 models will be good investments. Up to 2012, the truck received no complaints for any of its year models with the exception of 2002.
However, the 2002 Silverado receives extremely few complaints, and problems rarely surface until the vehicle has traveled more than 100,000 miles. You shouldn't be in danger as a result of these little issues, so don't worry about them.
With no reported faults, the 2020 Silverado is also quite reliable. All in all, none of these Chevrolet Silverado 1500-year models can be a bad option compared to most of the third-generation model years including the 2017 Chevrolet Silverado.
FAQs On 2017 Silverado Transmission Problems
How Much Is A New Transmission
For a brand-new unit, the typical price range for transmission replacement is between $1,800 and $3,400. You should factor in taxes and related fees in addition to the increased labor cost, which is often between $500 and $1,200.
How Much Does A Rebuilt Transmission Cost
Depending on the degree of damage, rebuilds can be equally as expensive as replacements. Used/salvage transmissions cost between $800 and $1500 while rebuilt transmissions cost between $1100 and $2800. Remanufactured transmissions can be more expensive and cost between $1300 and $3400.
What Does A Bad Transmission Sound Like
Noises like clunking, buzzing, or whining are indicators of automatic transmission issues. Additionally, malfunctioning manual transmissions make loud, mechanical noises that seem to appear out of nowhere. A clunking sound when shifting gears clearly indicates a problem with the transmission.
How Long Do Chevy Silverados Last
Many owners concur that the Chevrolet Silverado is one of the most reliable trucks on the market today. A well-maintained Silverado can last over 200,000 miles, which is equivalent to more than 20 years of use for many drivers. Your Silverado should last for over 150,000 miles and roughly 10 years of driving, even if it isn't in great condition.
How To Check Transmission Fluid Chevy Silverado
Locate the transmission fluid dipstick after opening the hood. Touch the fluid after removing the dipstick. Check to see if the fluid is clear with a pink tint by rubbing it between your thumb and forefinger. This is the right coloration for transmission fluid. The fluid needs to be changed if it seems unclean or smells burnt.
How To Identify A Chevy Transmission
Typically, automatic transmission types can be distinguished by the form of their pan. Examining the transmission pan is the simplest way to identify a GM automatic transmission. The basic form of the pan frequently gives a reasonably accurate indication of the type of automatic gearbox you are dealing with. New transmission designs arrived with new, distinctive pan shapes.
What Causes An Automatic Transmission To Shift Hard
Transmission fluids with poor cold-flow characteristics might thicken in cold weather. This results in hard shifts that last until the fluid has warmed up enough to flow properly. It will get better if you switch to a premium synthetic transmission fluid. Rough shifting may also be caused by sensors that are malfunctioning or receiving inaccurate data.
How Much Power Can A 4l60e Handle
Nearly as important as the vehicle's output of power is its weight. A 350 horsepower truck has significantly less chance of preserving a stock 4l60e than a 500 horsepower C5 Corvette. Compared to a lighter, more aerodynamic car like a C5, the truck puts more stress on a factory transmission. This is because it will take much more work to get going and maintain power.
Is GM Stopping Production Of The 5.3
The 5.3-liter V8 engine from Chevy was eliminated from the Silverado engine lineup in 2022. It is directly related to the 1955 debut of its iconic small-block engine. It has undergone constant updates and improvements over the years to the point where it is no longer recognizable from that distant past. But GM has benefited from it.