As a young person growing up with aspirations of running your own business; the car you've been driving in your head would have probably been a BMW, Mercedes, or perhaps an Audi. The word Volvo may not have sprung to mind when you pictured turning up to your offices and cruising around the city after finishing a long day. However, the Volvo S90 is here, and it wants you to take notice. If you're open to change and feel like you could embrace a different car brand, take a look at the following information about Volvo's S90; a potential contender for the business person.
Driving One
With Volvo's rise in credibility over recent years; they've decided to challenge themselves and test the waters against the traditional business choices of the BMW 5-series, Audi A6, and Mercedes E-class. The question is if it can make any sort of impact in the market and compete with the roaring engines of cars that are already top of their (grammar school) class.
There's plenty of room inside the S90, so the driver and any passengers wouldn't be able to tell the difference between the car they're in, and it's competitors regarding legroom and headroom. However, the S90 doesn't have quite as much boot space as the others on the market; but it's not aimed at the family buyer, so as long as you can fit a briefcase and some golf clubs in there, it shouldn't affect your everyday life.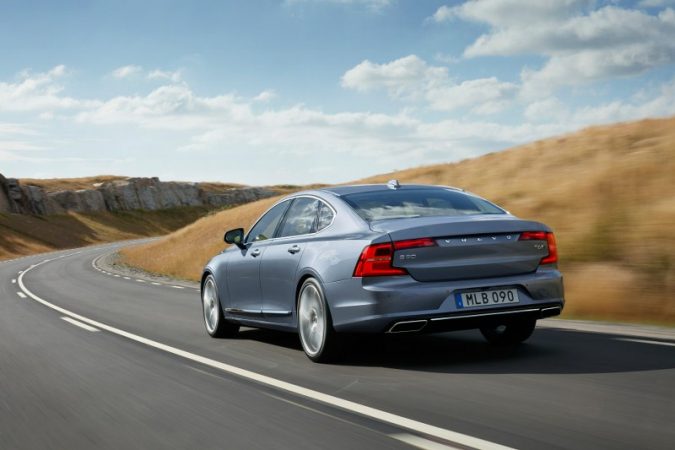 If you choose to have a normal suspension setup the ride will be smooth and comfortable; however, if you go with the sportier R-Design, you'll be a lot lower, and you'll feel the bumps in the road. It depends on how you want to feel when you drive to work and if you're partial to sipping hot coffee en route; the R-Design might lead to painful spillages. Check out Demon Tweaks for tips on improving your car's handling to learn more about suspension. An automated gearbox ensures that the S90 is a breeze to drive, so you should be able to make your morning meeting without a hitch. There's plenty of throttle response and power, so you can keep up with motorway traffic and sneak into those vital gaps that get you to your destination a bit faster.
Getting One
If you like the sound of the style and the drive in the Volvo S90; you want to consider its reliability and cost. The car's warranty lasts for three years or 60,000 miles, whichever you reach first: this is pretty much the same story for all of it's competitors, but it's worth thinking about if you have a long commute.
The price of the S90 is at a similar point to the competing BMWs and Audis; check out WC Volvo for more information and about how you can spread the cost. Normally, an automatic gearbox costs extra; however, it comes as standard with the S90, so it works out at decent value for money. The Volvo's resale values are likely to be a little lower than it's rivals; which is another reason to consider leasing the car and getting a pre-owned vehicle.
Images: Volvo Media