I spent one week testing out the cutting edge 2017 Volvo V90 Inscription and after spending time with the car I am a huge fan. Here are some highlights of the car from my perspective.
2017 Volvo V90 – Sharp New Looks
This new Volvo V90 is one great looking car in estate form and offers a solid alternative to the very business-like cars from our German friends. The Volvo has a highly focused face, with some well crafted design touches that make this car look very interesting and stand out from the crowd.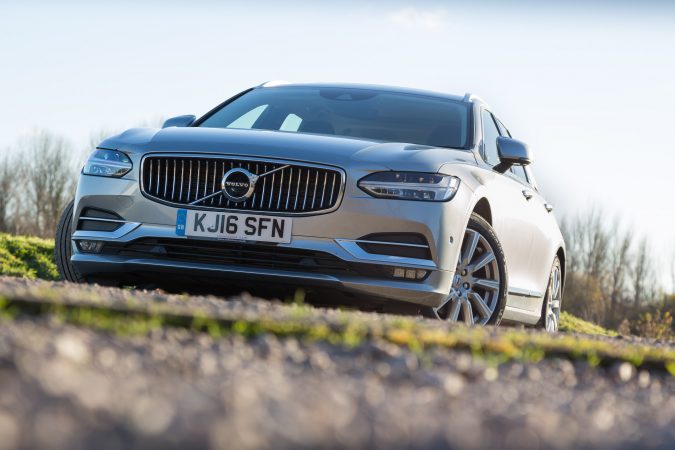 One of the Best Car Speaker Systems I've Heard
This car was fitted with the Bowers & Wilkins speaker system option which from my perspective was pitch perfect. I would consider myself to be particularly sensitive to a good or bad sound system. However, I loved this setup, I was listening to music and hearing things that I never heard before, in songs I've heard hundreds of times. This sound system certainly made any trip more enjoyable.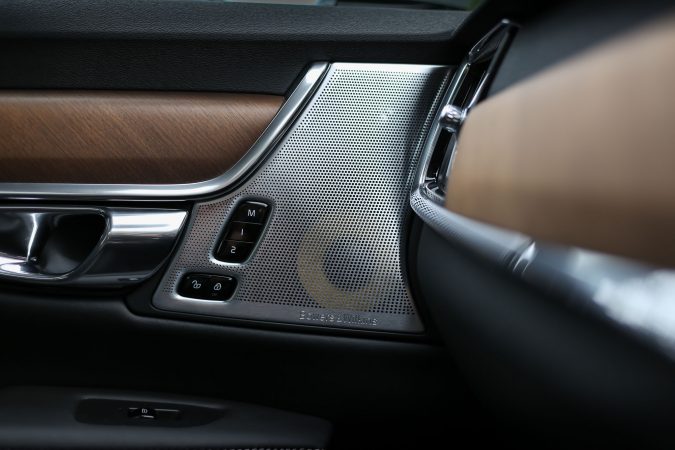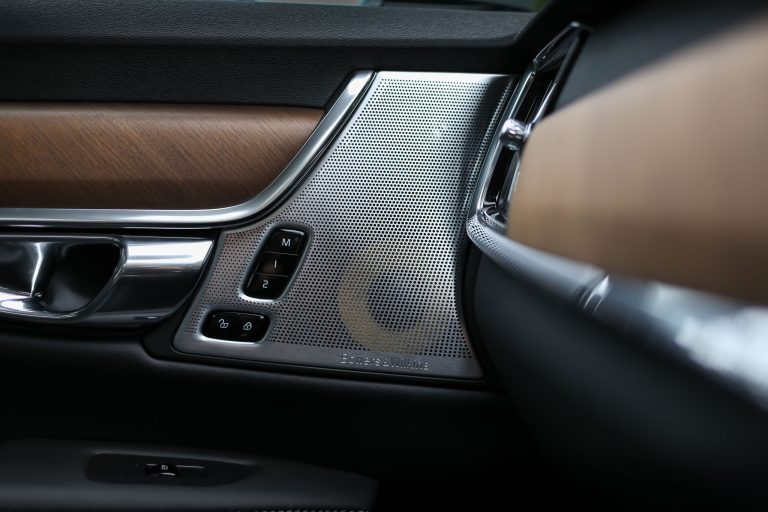 Birds-Eye View Technology
The V90 has one of the best parking camera systems that I have used meaning that working this large car around town and parking it in tight areas is now made into a high definition dream. The car multiple uses cameras that are placed all around the car to supply you with a 360 view that you can trust. I found this very useful on a car as long as this one.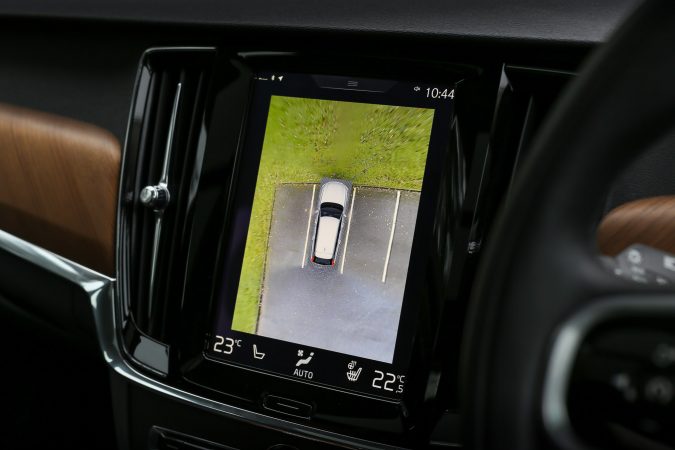 Family Business
Some might look at the V90 as an executive car, but actually it is also great for families. The Volvo we tested came with a rear facing child seat suitable for 9 months through to a 6 year old child. This £260 option provides a very safe and user-friendly baby seat for our children. The seat is very well secured and does take a moment to setup in place and ensure it is well secured down. But, once in place, the height of the seat makes it easy for inserting your baby and tending to them when needed. The seat is adaptable as your child grows and once outgrown of course the seat can be removed. Even with the seat in place there was a lot of room in the rear for your other passengers still.
Comfortable Cruiser
After spending some time behind the wheel of the Volvo V90 the car is incredibly smooth to drive and a treat on long distances. I travelled around 350 miles in the car and during winter it was so nice to be wrapped up in a heated seat, using a heated steering wheel, I felt very cosy to say the least. The technology in this car is so advanced that you can even adjust the temperature of the heated seat by your voice. Incredible.