The Rolls-Royce Ghost has been referred to as the baby roller as it is the smallest car in the Rolls-Royce brand. Its size should not however be taken to mean that it is devoid of power and luxury. In fact, it packs a large displacement twin-turbo V12 and you will be pleasantly surprised to find the softest leather in the cabin. The cabin also boasts immaculate wood trims.
It also comes with a GPS-guided transmission and the same platform that underpins the BMW 7 Series. The ghost acquired the moniker Series II in 2015. You will find it in a standard wheelbase and a wheelbase model that is 7 inches longer.
The Rolls Royce Ghost Series II packs a twin-turbo 6.6-liter V12 engine with an output of 563hp and 605 lb-ft. This magnificent beast is not just a mere 7 series. It comes with two available wheelbases and a transmission that GPS-guided.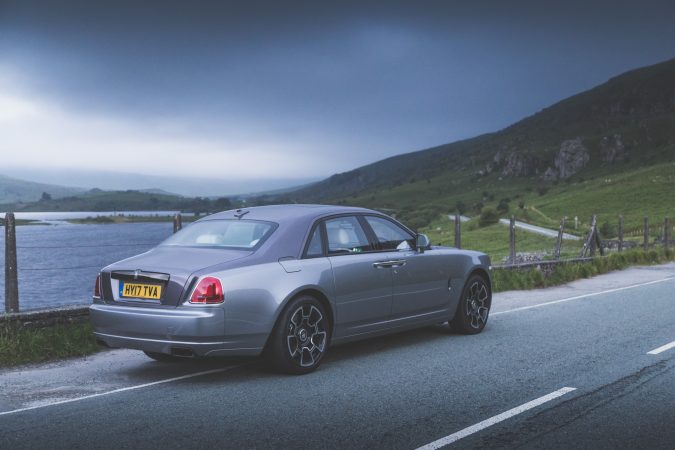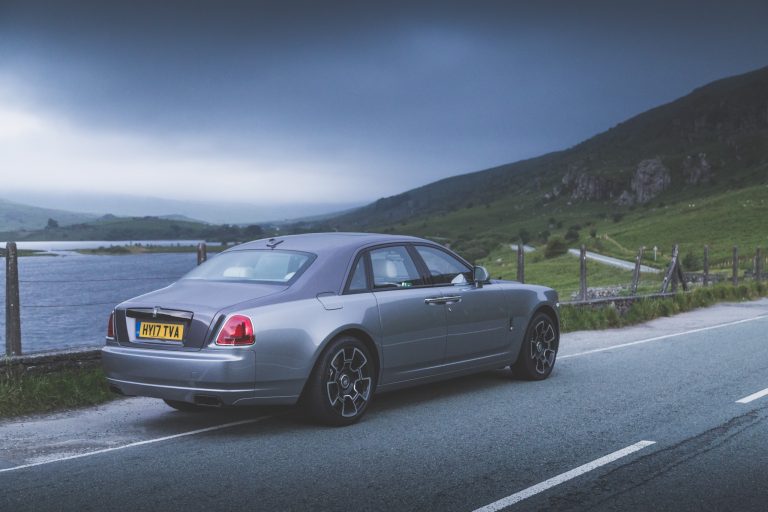 The inside and outside of the car features the Black Badge variant which gives it its signature sinister look. Milani Exotic Rentals will let you have one for the day or weekend to have a feel of this amazing ride. Safety features include night vision camera and adaptive cruise control.
Here are the specifications of the Rolls Royce Ghost:
| | | | |
| --- | --- | --- | --- |
| Trim | Engine | Transmission | Price |
| Sedan | 6.6 liter V12 | 8-speed Automatic | $311,900 |
| Extended Wheelbase Sedan | 6.6 liter V12 | 8-speed Automatic | $345,900 |
The Rolls-Royce Ghost is a 4-seater Sedan, is 5399 mm long and 1948 mm wide, and has a wheelbase of 3295 mm.
The interior is a vision of luxury in:
Plush luxuriant leather

Wood veneers

A no-fuss steering wheel  which is big, rimmed and perfectly round

A BMW iDrive infotainment system

Customary bespoke umbrella with two canopy colors

Spacious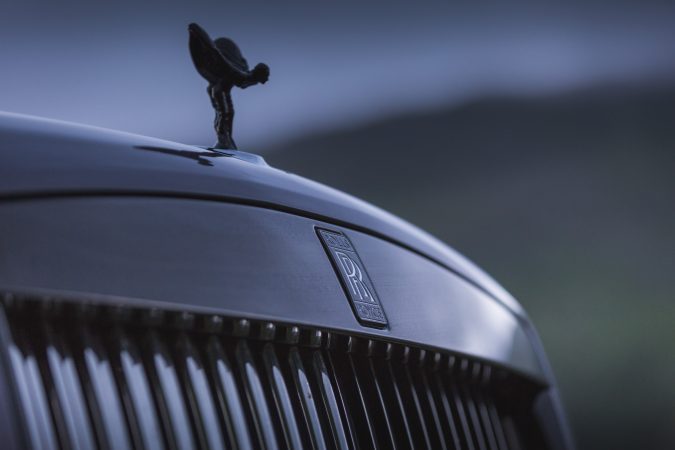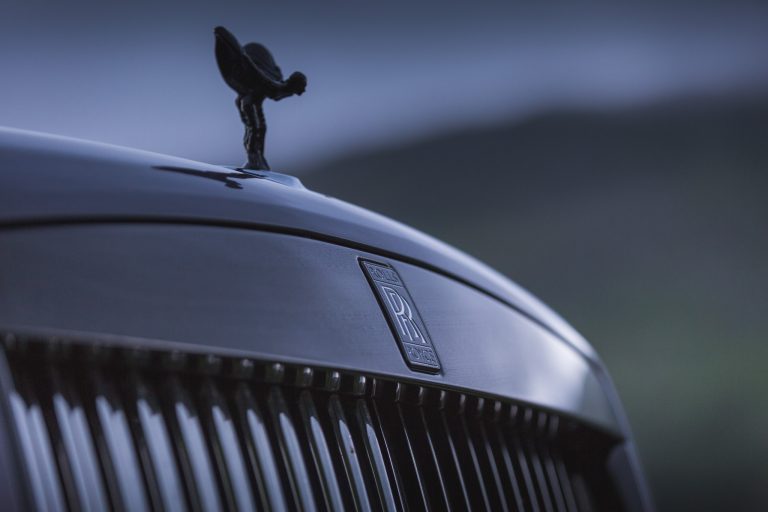 The only downer is a diminutive trunk which at 14 cubic feet is too small for a car its size.
Riding or driving one The Ghost makes one feel as if they are floating along the road. May be that is where it got its name from. No bumping along in this luxurious ride because the air suspension takes on the bumps. You could close your eyes and picture yourself floating on Aladdin's magic carpet.
Any seasoned driver who has handled the Rolls-Royce Ghost will however tell you that it is best handled as a luxury car rather than a sports car.
The one big change that may be noticed from Series I to II would be the change to the drivetrain due to the replacement of the gearbox. The GPS-guided ZF 8-speed automatic gearbox found in the new unit plans shifts according to GPS guidance, driving style and altitude. There is no manual shift function.
The 6.6-liter twin-turbo V12 gives the Ghost power and develops 563 horsepower and 605 lb-ft of torque. The power is felt in the rear wheels only and drives the car from 0-60 mph in 4.8 seconds which is quite impressive for a car this size.
The standard kit includes the following:
Front and rear parking sensors

Surround parking camera

Heated front and rear seats

All power is adjustable and comes with massage option

Wi-Fi hotspot

16-speaker audio system

4-zone automatic climate control

10.3" infotainment screen

EWB receives rear entertainment screens and ventilated seats

Driver Assistance3 package containing safety technology (Adaptive cruise control, heads-up display, lane departure warning)
If you are after luxury and not overly concerned about cargo space, then the Rolls-Royce Ghost Series II is the ride you want.