If you love off-roading, chances are you must have come across the Jeep Cherokee. Besides being an SUV prominent for conserving fuel and with an enhanced powertrain, the Jeep Cherokee is a top-performing favorite for off-roading escapades. However, most owners experience the 2019 Jeep Cherokee Latitude problems.
2019 Jeep Cherokee Latitude problems are its sudden shutdowns while in transit, loud and rough engine sounds, and unresponsive automatic transmission. Car owners have also reported steering and airbag problems. These issues reduce the Cherokee's reliability.
Although the Jeep Cherokees are the perfect go-to SUVs for off-roading, you must prepare for the possible challenges you will face. This article explains the Jeep Cherokee problems and recalls.
2019 Jeep Cherokee
The 2019 Jeep Cherokee is a compact and portable SUV you can look to for off-roading adventures and towing. Jeep's upgrade to their 2019 edition included features like a phone storage bin and an enhanced and very efficient four-cylinder engine. Although it doesn't have as much cargo capacity as other rival SUVs, the 2019 Jeep Cherokee has its significant strength going for it.
Jeep released the Cherokee  2019 model in five trim levels: Latitude, Latitude Plus, Limited, Trailhawk, and the Overland. In general, the features of the 2019 Jeep Cherokee are a 2.4 liter and 180 horsepower rated four-cylinder engine capable of generating 171 lb-ft of torque.
Furthermore, their engines all use a 9-speed automatic transmission. While the Latitude, Limited, and Overload models have both front-wheel and all-wheel drive alternatives, the Trailhawk is a standard all-wheel drive.
2019 Jeep Cherokee Latitude
The major highlights of the 2019 Jeep Cherokee Latitude model are its 17-inch wheels, seats you can adjust in height, heated side mirrors, and a 7-inch touchscreen interface. It also has a rearview camera, a USB port, and a foldable front passenger seat containing a storage space, Xenon headlights, Bluetooth, an audio system with six speakers, Apple CarPlay, and Android Auto.
Jeep Cherokee Reliability
Jeep Cherokee has not been so reliable. Consumer Reports rated the 2019 Jeep Cherokee as 2 on a 5-star rating system, making it the 26th of the 27 SUVs they ranked. Similarly, owners of the Jeep Cherokee rated its interior electronics very low at 1 out of 5 stars.
2019 Jeep Cherokee Reliability
From the reliability ratings of various authorities, on average, the Jeep Cherokees are fairly reliable. With the many bad reports concerning the Jeep Cherokee, especially the 2019 model, Consumer Reports scores the Jeep Cherokee at 14% reliability or less than 2 out of 5 stars.
Some of Consumer Reports' significant reasons for the poor reliability score of the Jeep Cherokee are the longstanding transmission problems that date back to the 2014 model, and the multiple recalls that have been associated with them.
Besides this, Cherokees have also had a long trail of body integrity problems and issues with the electronics in their interior. Additionally, Repairpal scores the Jeep Cherokees a reliability rating of 80% or 4 out of 5 stars. Repairpal bases this on two reasons. The first is that the average annual cost you would require for repairing and maintaining a Cherokee is lower than its rivals – $521 compared to $652.
Repairpal's second basis is that you will typically not need to bring in your Cherokee for repairs as often as you would with rival SUVs. While, on average, you will take your Cherokee only about 0.19 times per annum, you will need to take rival SUVs about 0.4 times. J. D. associates also gave the Cherokees a reliability score of 75% or 3 out of 5 stars.
2019 Jeep Cherokee Recalls
The 2019 Jeep Cherokee has had a total of 9 recalls for safety reasons cutting across issues with steering, service brakes, electrical system, powertrain, airbags, engine, seats, and the engine. 
2019 Jeep Cherokee Latitude Problems: #1. Recalls For Engine Problems
Chrysler's tagged the first recall for 2019 Jeep Cherokees with the recall number U52 on August 9, 2018, and for 14 affected vehicles. Chrysler recalled cars with no valve stem keepers, which could eventually damage the engine if the valve dropped into the engine cylinder. These vehicles also had issues with their camshaft caps.
2019 Jeep Cherokee Latitude Problems: #2. Recalls For Service Brakes And Hydraulic Issues
Chrysler put out its first recall to correct service brake issues (for more insight, check out our guide on service brake assist) with recall number U86 for 2019 Jeep Cherokees on September 29, 2018. This recall was for 154335 vehicles. These 2019 Cherokees didn't have enough coating on their rear brake caliper pistons, which could affect their brake performance.
2019 Jeep Cherokee Latitude Problems: #3. Recalls For Powertrain And Transmission Issues
Chrysler's first recall for 2019 Jeep Cherokees with transmission issues had the recall number UA9 and began on November 2, 2018. This recall was for an estimated 86,053 Cherokees with 2.4L engines. The Cherokees had improperly calibrated transmissions.
Chrysler made a second recall for the 2019 Jeep Cherokees with transmission problems in September 2018 with the recall number U85. Chrysler's recall was due to transmission issues caused by an improperly welded component in the transmission. A total of 5 vehicles were affected.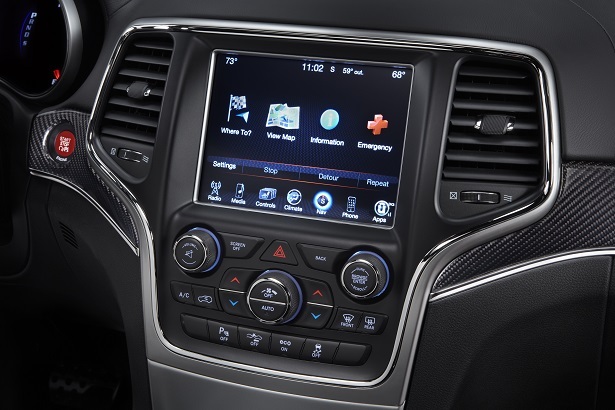 2019 Jeep Cherokee Latitude Problems: #4. Recalls For Electrical System Problems
The first recall Chrysler made for 2019 Jeep Cherokees with electrical system issues was on October 2, 2018, with the recall number U87. Chrysler made this recall due to faulty voltage regulator chips in the circuit boards of the powertrain module of these vehicles. These chips were prone to failure. A total of 12,779 vehicles were affected.
Chrysler made a second recall for the 2019 Jeep Cherokees with electrical system problems on February 7, 2019, with a recall number UC4. About 52 vehicles were affected by this recall. These 2019 Cherokees had issues with their instrument cluster. Their instrument clusters were prone to failure, eventually resulting in warning chimes, messages, and gauges not working.
2019 Jeep Cherokee Latitude Problems: #5. Recalls For Seat Problems
The seventh recall Chrysler made for the 2019 Cherokees was on April 11, 2019, with the recall number V31. Chrysler made this recall to correct the issues with the front passenger seats of these Cherokees. These seats had loose mounting bolts. A total of 253 vehicles were affected by this recall.
2019 Jeep Cherokee Latitude Problems: #6. Recalls For Airbag Issues
Chrysler made its eighth recall for 2019 Cherokees on June 12, 2019, with the recall number V63. A total of 41,169 vehicles were affected by this recall. The impact and acceleration sensors in this batch of Cherokees were prone to failure. If they failed, they could affect the airbag system preventing it from detecting certain crashes.
2019 Jeep Cherokee Latitude Problems: #7. Recalls For Steering Problems
Chrysler's ninth recall for 2019 Cherokees was on October 24, 2019, with the recall number V99. A total of 5294 vehicles were affected. The steering rack gear in these Cherokees was prone to breaking, resulting in a loss of control over the steering.
2019 Jeep Grand Cherokee Problems
The 2019 Jeep Grand Cherokee is one of the most problematic Cherokees. Many of its users have logged several complaints with the NHTSA regarding this Cherokee. The recall of the 2019 Jeep Grand Cherokee was for issues ranging from numerous exhaust and electrical problems to faulty airbags.
Some of the most common problems with the 2019 Jeep Grand Cherokee include transmission problems, electrical system problems, and brake problems.
2019 Jeep Cherokee Latitude Problems: #1. Transmission Problems
Vehicles made for off-roading should have sturdy components. However, many Jeep Grand Cherokee users have reported a series of complaints about their Grand Cherokees suddenly stalling while decelerating, shifting rough and hard, and sudden glitches in transmission between the 1st and 2nd gears.
2019 Jeep Cherokee Latitude Problems: #2. Electrical System Problems
The 2019 Jeep Grand Cherokees also have electrical problems and typically stall after stopping. Unlike normal scenarios where you will need to push the accelerator and keep moving. These Cherokees refuse to restart until they are turned off and on again.
2019 Jeep Cherokee Latitude Problems: #3. Brake Problems
The 2019 Jeep Grand Cherokees brakes begin to fail quite early into usage. Typically not long after first acquiring this Cherokee, the brake pedals require more force to work as you keep using them. This continues until the brake becomes totally unresponsive.
2019 Jeep Cherokee Warranty
Buying a new Jeep Cherokee qualifies your vehicle for the Jeep Cherokee warranty. This is all included in the purchase cost for your Jeep Cherokee. The 2019 Jeep Cherokee warranty covers everything from defective vehicle parts to workmanship for a few years into your ownership.
Jeep offers a 3-year/ 36,000 miles basic limited warranty and a genuine Mopar parts and accessories warranty. Corrosion perforation warranty, roadside assistance coverage, a 5-year/ 60,000 miles Powertrain warranty, and the required Federal Emission warranty are also included. 
The Basic Limited Warranty (3 Years/ 36,000 Miles)
Jeep's basic limited warranty is a bumper to bumper coverage. It covers your vehicle from when you make the purchase and includes the cost for most of your repairs. In addition,  this warranty covers the cost of repairing any defects in the engine, air conditioning, or transmission and roadside assistance in case of a breakdown.
However, the basic warranty does not include any defects involving any parts that weren't originally part of the vehicle.
The Powertrain Limited Warranty (5 Years/ 60,000 Miles)
On the other hand, the powertrain warranty covers the labor cost and parts for the axle, engine parts, transmission, and transaxle components. This coverage cuts across the front-wheel, rear-wheel, all-wheel, and four-wheel drive Jeep Cherokees.
However, the powertrain warranty doesn't cover worn piper blades, bulbs or plugs, corrosion, coolant, brake pads, clutch lining filters, and engine tuneups.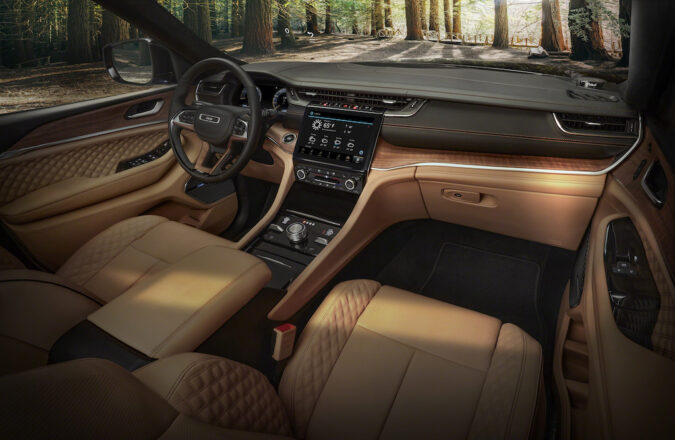 Corrosion Perforation Warranty
This warranty covers any holes on your sheet metal panels caused by corrosion or rust. This warranty has a coverage term of 3 years/ unlimited miles for sheet metal panels and a 5-year/unlimited miles term for outer body sheet metal panels finished with paints. However, this warranty doesn't cover cosmetic or surface erosions.
Mopar Parts And Accessories Warranty
The genuine Mopar parts of your 2019 Jeep Cherokee are covered under this warranty. It protects your vehicle against defective materials. The Mopar parts covered under this warranty include:
Alternators
Batteries
Water pumps
Gaskets and seals
Collision parts
Catalytic converters
Powertrains
Starters
Diesel parts
Brake pads, shoes, and mufflers
However, the warranty covers most of these components for only 1 year/12,000 miles
Exclusions To The 2019 Jeep Cherokee Warranty
The Jeep warranty doesn't cover damages from chemicals, tree sap, salt, acid rain, road hazards, floods, tornados, earthquakes, sandstorms, hailstorms, and lightning. Additionally, damages caused by a lack of maintenance on your part, like using contaminated fuels, are not covered.
Why Are Jeep Cherokees So Cheap
Used Jeep Cherokees are cheap because there are too many Brand new Jeep Cherokees go for prices similar to their rival midsized SUVs. However, if you are looking to buy a used Jeep Cherokee, you will most likely find it for a price that seems so cheap. This is because you can easily find used Jeep Cherokees, and there is not much demand for them at present. Their unreliability is another reason why they are sold at low prices.
1. Complaints And Bad Experiences
Jeep Cherokees have had a severe hit when it comes to being reliable. Different Jeep Cherokee models have had too many complaints, and even issues that have solicited recalls in the past. With this kind of history, many people generally perceive that if you have a Jeep Cherokee, you can expect it to begin misbehaving soon enough. This blow to the Jeep Cherokee's reputation contributes to the low prices of used Cherokees.
2. Most Used Cherokees Are Spent
Jeep Cherokees are prominent for their towing strength and ability to navigate any rugged territory. If you are looking to buy a used Cherokee, it is most likely that the previous user must have gotten it for any of these prominent purposes. So chances are you will be getting a spent and worn Cherokee. For this reason, it will not be expensive.
3. High Maintenance Cost
Used Cherokees are also cheap because of the expensive maintenance cost of keeping them in usable condition. Typically, maintaining older Cherokees is costly because of their poor design and build quality. If you were to buy one of these older models, they would normally cost less.
4. Low Demand
Jeep Cherokees have had a problematic history and many unimpressive reviews. With many other alternatives to Jeep Cherokees in the SUV market, the demand for Cherokees is not so high anymore. For this reason, sellers will typically be willing to part with their Cherokees for very low prices.
Facts: Problems with 2019 Jeep Cherokee's Engine, Electrical System, Transmission, and Brakes
The 2019 Jeep Cherokee, an American-made SUV with a loyal following since 1974, has been marketed as "Redesigned for Everyday Adventure."
However, many owners are experiencing engine problems, including stalling and smoking, with a high number of complaints logged with the NHTSA.
The 2019 Jeep Cherokee's engine issues led to a recall of SUVs with the 2.0L engine due to missing valve stem keepers, which caused engine damage and often required replacement.
Many owners were told by dealerships to change the oil more frequently, even as soon as every 1,000 miles, rather than replacing the engine.
Electrical system problems have also been reported, such as the Navigation system not tracking the vehicle's location, an anti-theft code rendering all functions inoperable, touchscreen malfunctions, and Bluetooth connectivity issues.
There were two recalls related to the electronics, one for a failed instrument cluster and the other for a voltage regulator chip failure that caused a no-start or stalling situation.
Transmission problems have been documented, including hard shifting, theft lock mode, bucking, and stalling, leading to recalls for issues on Cherokee models with 2.4L engines.
A brake recall was also issued due to insufficient coating on the rear brake caliper pistons, which caused gas pockets and prevented the brakes from operating correctly.
Many owners have experienced dangerous situations with the 2019 Jeep Cherokee's brakes, such as the brake pedal going to the floor, the parking brake engaging unexpectedly, and the Emergency Brake System coming on while idling.
These issues have caused frustration and safety concerns for owners of the 2019 Jeep Cherokee, and many believe FCA should have replaced the vehicles altogether.
Frequently Asked Questions On 2019 Jeep Cherokee Latitude Problems
Here are some popular FAQs:
Are Jeep Cherokees Reliable
Jeep Cherokees are fairly reliable. Various authorities' reliability ratings for Jeep Cherokees sway from low to average. The 2019 Jeep Cherokee received 2 out of 5 stars from Consumer Reports, placing it 26th out of 27 SUVs. Similarly, Jeep Cherokee owners gave their interior electronics an extremely low rating of 1 out of 5.
Is Jeep Cherokee A Good Car
Overall, the Jeep Cherokee is a good SUV car. Jeep Cherokees are an excellent choice when looking for a ready-to-go compact SUV for your off-roading expeditions. The engine is turbocharged and is well suited for comfortable pavements rides. Additionally, Jeep Cherokees have a long lifespan and have high average mileage abilities. However, there have been a series of issues with Jeep Cherokees, so much so that they have even been a lot of recalls in the past. Jeep Cherokees don't offer as much cargo space as other rival SUVs.
Who Makes Jeep Cherokee
Fiat Chrysler Automobiles makes the Jeep Cherokee. Fiat Chrysler Automobiles is one of the major manufacturers of automobiles worldwide. FCA is an American Italian company and parent company to the FCA US, the subsidiary arm responsible for producing the Jeep brand.
How Long Do Jeep Cherokees Last
Brand new Jeep Cherokees typically have a lifespan of 20 years. However, just like with any other vehicle, the lifespan of your Cherokee depends on factors like the model year or engine type and how regularly and well you take care of them. In addition, mileage is also a lifespan determining factor. However, it only applies to used Cherokees. Before purchasing a used Cherokee, it's the best practice that you find out its mileage to ascertain how long it will last.
Where Are Jeep Cherokees Made
Jeep Cherokees are made in the Belvidere Assembly Plant in Illinois, North America, and the Changsha Assembly Plant in China. Cherokees have been made in the Belvidere Assembly Plant since 2017 and in the Changsha Assembly Plant since 2015.
Do Jeep Cherokees Have A Lot Of Problems
Jeep Cherokees have had many problems over the years that even led to recalls in the past. From the 2014 model to date, different Jeep Cherokee models have had a series of peculiar problems associated with them. Some of the most commonly reported Jeep Cherokee problems include oil leaks through the valve cover, defective throttle position sensor, cracks in exhaust manifolds, transfer case leaks, unstable electronic shifts, engine ceasing while in transit, alternator failure, and faulty ignition switch.
How Many Miles Does A Jeep Cherokee Last
Jeep Cherokees are prominent for being able to last long and can generally last anywhere from 200,000 miles to 400,000 miles. You will typically begin experiencing problems with your Jeep Cherokee at about 175,000 miles. To prolong the life of your car, you must follow a regular maintenance schedule. The more you drive, the sooner you're going to need to replace parts. However, if you take care of your vehicle and service it regularly, it'll last longer.
How Long Has The Jeep Cherokee Been Around
The Jeep Cherokee has been around for about 48 years. Jeep began producing Cherookes as far back as 1974 till date. This was when Jeep began producing its first generation of Cherokees. It is known as the SJ generation.
When Did The First Jeep Cherokee Come Out
Jeep Cherokees were first released into the market in 1974. The first Jeep Cherokee took its inspiration from Jeep's Wagoneer and replaced its C-pillar with a D-pillar. It came as an SUV with two doors and was released in 10 trim levels, collectively referred to as the SJ.
Are Jeep Cherokees Expensive To Maintain
Jeep Cherokees are not expensive to maintain. On average, Jeep Cherokees require about $520 per annum for repairs and maintenance. When you compare this to the national average annual cost of maintenance for all vehicles, which is about $650, the Jeep Cherokees fall on the lower end of the spectrum. Other SUVs have an average cost of $521. Jeep Cherokees are typically less expensive because their parts are not expensive to acquire.
What Year Jeep Cherokee To Avoid
You should avoid the years 2014 and 2019 Jeep Cherokee models. The 2014 Jeep Cherokee has had 12 recalls in 8 years. The 2019 Jeep Cherokee has had about 9 recalls in 3 years. During the 2018 recall, about 5,000,000 2014 Jeep Cherokees were taken back due to cruise control cancellation problems and potential airbags with ruptured inflators.  During the 2015 recall, about 1.5 million vehicles were taken back. The recall was done to correct software vulnerability issues that made the 2014 Cherokees' onboard computer prone to hackers. The major complaints with this year's Jeep Cherokee are faulty airbags that don't deploy, wrong transmission calibration, heavy oil usage of about a quart for every 1000 miles,  sudden engine stoppage, rough shifting, and developing faults below 50,000 miles.
Do Jeeps Have Transmission Problems
Certain Jeep models are known for having severe transmission issues. Models like the Jeep Cherokee, Compass, Grand Cherokee, Wrangler, and Renegade fall into this category of Jeeps that have problems with their transmission systems. However, not all Jeep models have transmission problems. 
What Year Jeep Cherokee Is The Best
The best Jeep Cherokee years are the 2009, 2010, 2011, 2015, 2018, and 2019 model years. These Jeep Cherokees are the most outstanding Jeep Cherokees model years when considering your safety and their off-roading abilities. However, when considering affordability and quality, the 2018 Jeep Cherokee is the best model year.
Which Jeep Cherokee Is The Most Luxurious
The 2022 Jeep Grand Cherokee offers luxury and comfort with its three-row seating. It has three powertrains including the well-known V-6 and V-8 models as well as a brand-new plug-in hybrid model that Jeep refers to as 4xe. Rear-wheel drive is standard on versions with the V-6. The Grand Cherokee is virtually perfect but expensive.
Conclusion On 2019 Jeep Cherokee Latitude Problems
Jeep Cherokees are prominent for conserving fuel and are also impressive offroaders, but they have their share of problems. However, if you are looking to get a Jeep Cherokee, you want to avoid some of the years.
2019 Jeep Cherokee latitude problems are due to poor factory designs and not customer usage. They include transmission and electrical issues. If you've noticed faults in your Cherokee, check if there's a recall and take it for repairs.
Approved Tools
These tools have been tried and tested by our team, they are ideal for fixing your car at home.
AI Car Expert Thinking 

.

.

.