It was announced earlier this year that by 2040, no petrol or diesel cars would be allowed on British roads. There were a range of reactions: some anger at this forced greening of the motoring industry, some applause at a proactive approach to reducing emissions.
In the main, the reaction was one of underwhelmed acceptance — countries across Europe have already announced targets to do similar, but by 2025 (Norway) or 2030 (Germany). Now, however, the question is whether those targets are likely to matter all that much. It seems like the automotive industry is planning to take the issue into its own hands, with manufacturers implementing their own more radical plans to end production of fossil-fuel cars long before 2040.
Why Wait? The Companies Making A Move Now
Jaguar Land Rover made the announcement this month that, as of 2020, they will only be producing electric or hybrid cars. That's an ambitious target, although not because it's too soon to turn it around. The more pressing question is how JLR will do it having never produced an electric car before. They have some catching up to do.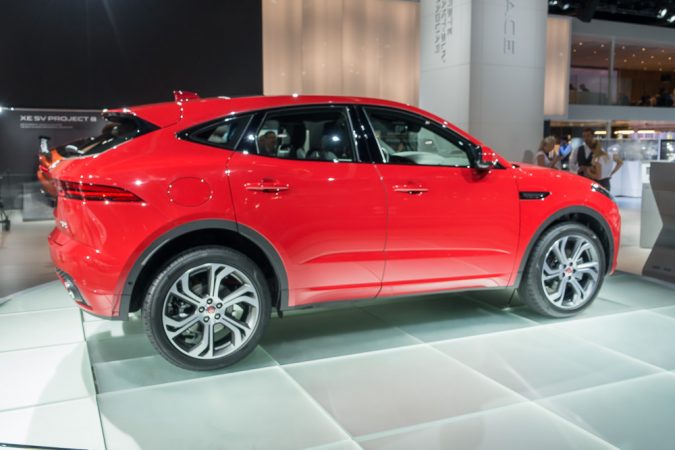 Actually, "never" is perhaps an exaggeration. They have produced, so far, one electric car: the performance I-Pace SUV. That's not an actual car, though; so far, it's a concept car which has not been produced for the market. It looks excellent, and has received positive feedback, but given their announcement, Jaguar Land Rover will be watched closely over the next couple of years.
Volvo, meanwhile, have announced a target of 2019 to cease production of non-renewable powered cars. Based in innovation-friendly, environmentally-conscious Sweden, it's easy to see them hitting that target. They've already announced five new models for production between 2019 and 2021.
The Next Dominos To Fall?
With names such as JLR and Volvo having jumped, the big question mark is over who else will be positioned to move over to producing solely electric and hybrid cars. When will auto repair experts have to become electrics gurus? At what point will the development of new petrol and diesel cars cease to exist?
It's not just a matter of flagging up green credentials anymore. The city of London recently announced that all Uber cars operating within the capital will need to be electric or hybrid by 2020. Volkswagen have said — in the wake of their emissions scandal — that they will be making the changeover, but haven't yet announced a target date.
So Will 2040 Matter At All?
There are cars on the road now that were made before the turn of the century — so a car that rolls off the production line today could still be useable when the ban comes into force. The next step of the changeover now becomes clear: how quickly can recharging infrastructure — or fuel cell technology, for that matter — be put in place that will make electric cars practical outside the bigger cities? Time will tell.