As you would expect, there are a myriad of driving games coming out in 2023, with this including more than just a few entries from noticeable franchises as well as a couple of new IPs. In fact, 2023 is looking to be an incredible year for car fanatics – there are more car games releasing next year than most of the past years combined.
In this article, we will be taking a look at a few of the top car racing games that are going to be released in 2023, as well as giving you a little information about each to whet your appetite. Let's get right into it.
Forza Motorsport 8
Forza Motorsport is one of the biggest franchises in gaming history, and as you may suspect, millions of fans are eagerly awaiting for its eighth iteration to release.
Truth be told; we don't know much about Forza Motorsport 8 so far. It has been announced that new Forza Motorsport details will be released in 2023, and until then, we will just have to stay in the dark as to what this game will look like.
However, if the previous Forza Motorsport games are anything to go by, we can expect to get our hands on an ambitious, high-quality, and polished gaming experience, and it would not come as a surprise to see Forza Motorsport 8 become a resounding success.
Every Forza game that has ever been released has been well-received by both the public and the critics alike, and there are no indications that point towards the eighth iteration in the series being any different.
Forza Motorsport 8 is undoubtedly going to be one of the biggest releases in the car gaming scene in 2022, and we just cannot wait to see what the next instalment in this franchise looks like. It's going to be a good one.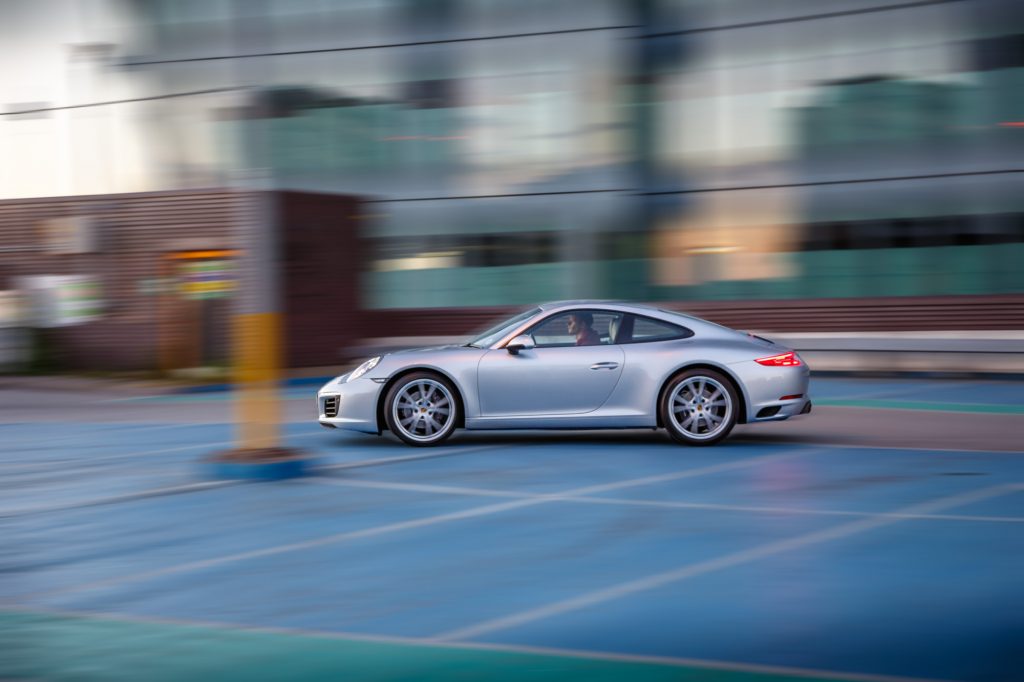 Wreckreation
Wreckreation is an incredibly ambitious open-world project that claims to have over 400 Km of real driving terrain, and if this turns out to be true, we could even see Wreckreation be paraded as one of the best car games of the decade.
This project has huge potential – but we haven't even told you the half of it yet. On top of its enormous open world, Wreckreation also features a new innovative system that will allow players to create and design their own race tracks, and this is virtually going to make Wreckreation's playtime near-infinite.
Of course, this game isn't going to be for everyone. If you are just someone who likes ultra-high-quality graphics and only cares about racing on a track, the Wreckreation might not appeal to you, and it goes without saying that the track-building portion of this game is going to be somewhat of an acquired taste.
Moreover, this is completely fine. Not everyone is going to like everything that a certain industry offers – this is why not all people in the gambling industry (my forte) like online casinos in spite of being huge fans of new online bingo sites.
Even so; we have no doubt that this ambitious indie title is going to take the car gaming scene by storm when it launches, and if its potential is realised, it could just end up becoming a bonafide classic.
Drag
Drag is a driving game that combines arcade-style racing with realistic vehicle physics, with the main selling point of Drag being the unique technology that can simulate the behaviour of each vehicle element in real time. This concept is extremely exciting, and if done right, it could translate into an incredibly fun gaming experience.
Drag has already become somewhat of a fan favourite thanks to its early-access launch in 2020, and in all reality, it is highly likely that this game will become a success immediately after its full launch.
Drag is undeniably one of the most interesting car games of 2023, and in a world where almost every racing game feels the exact same, Drag is going to stand out quite considerably.
All of the games we have featured in this have huge potential, and we have no doubt that they are going to become hallmarks of the car gaming scene. 2023 is jam-packed with new and exciting car games – you truly are going to be spoilt for choice.
We just cannot wait to get our hands on some of the best car games titles that are coming out in 2023, and in all likelihood, it is going to be an incredible year for gaming. See you next time.