Truck accidents are extremely frightening since they're likely to cause severe physical, mental, and financial consequences. This includes sustaining severe physical injuries, mental anguish, damaged or lost personal properties, and more. Therefore, it's crucial to be prepared and knowledgeable about what to do if you get involved in a truck accident. 
To help you, here are dos and don'ts when dealing with a truck accident and seeking a settlement:
Dos
1. Hire A Lawyer 
There are many causes of truck accidents. Some trucks get into accidents due to maintenance issues arising from the negligence of the company that owns those trucks. Others are due to driving when fatigued, drunk driving, untrained drivers, overspeeding, and recklessly driving. Whatever the cause, you've got the right to seek compensation. However, you must prove beyond any reasonable doubt that the other party is responsible for your damages.
While that's the case, filing a truck accident case can be overwhelming, especially if you're doing it for the first time. Such cases have various legal aspects that only attorneys can handle. It's, therefore, crucial to hire a lawyer to walk with you throughout the journey.
The legal specialist hired will help you to read and interpret all the state laws surrounding your case. As such, you'll remain compliant with the regulations when filing the case. You also need to know that lawyers are good at negotiation. The right one will represent you in court and use their skills and expertise to negotiate a better settlement.
Furthermore, a lawyer can help you to get faster compensation. When people think of hiring an attorney, they often consider it an extra expense. But in reality, finding one has significant advantages and benefits. If you don't hire a legal service provider, you'll have to wait until you've healed your wounds or sufficiently recovered before you seek compensation. A lawyer will file the case on your behalf as you recover.
2. Document Evidence Of The Accident
The success of your truck accident lawsuit and the amount of compensation you'll receive will primarily depend on your evidence. The court will require you to prove the cause of the accident and how you sustained injuries. You'll likely lose the case if you don't provide enough evidence. 
One of the best ways to document evidence of your truck accident case is to take photos. You can use your smartphone or any other gadget to achieve this. You'll present those pictures in the courtroom to help judges evaluate the case and give a ruling in your favour.   
Before you leave the accident scene, ensure you take pictures of the truck and your car. It'd also be vital to take photos of any physically injured parts of your body. That way, you can document evidence you can present to the court.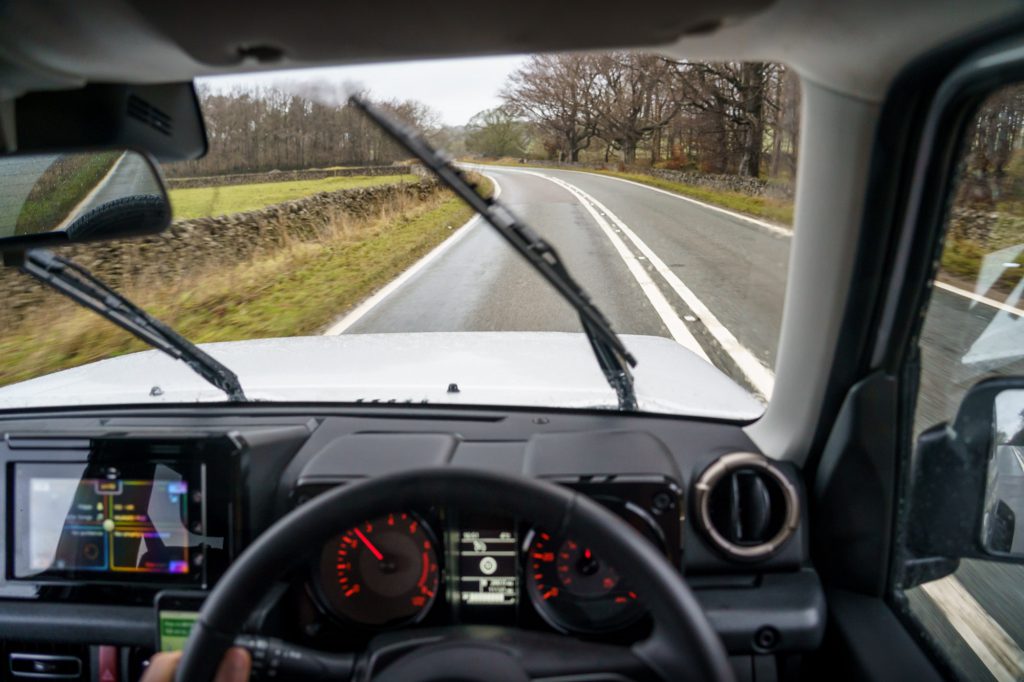 3. Call The Police Officers
In many cases, police officers will likely come to the accident scene even without being called. But if they fail to show up, consider calling them. They'll help you to write a report and document the accident.  You must also know that police officers know traffic laws and rules. They can help determine the at-fault party of the accident.
Don'ts
1. Forget To Visit A Hospital
You should give priority to your health and safety if involved in a truck accident. For that reason, ensure you visit the nearest hospital for medication. Even if you don't feel any pain, it's good to see a doctor. They'll test your body for external or internal injury and offer proper medication. They'll also provide psychological guidance and support to ensure you don't develop any mental condition as a result of the truck accident. 
Besides improving your health and recovery, visiting a hospital will help strengthen your truck accident lawsuit. The health office dealing with your treatment will provide you with one of the necessary records to gather after a vehicular accident—medical reports. You can present these to the court as evidence of your injuries. They'll also help document medical bills you can use when computing the total value of your case.  
2. Fail To Find Witnesses
Witnesses will play a crucial role in the success of your truck accident claim. They'll testify about the accident and provide additional evidence judges can use in their ruling. After the accident, look around to see if there are a few people you could trust as witnesses for your case. Once you find them, take their names and contact information. That enables you to reach out to them when the case hearing starts.
Takeaway
Filing a truck accident case isn't a walk in the park, especially if you don't know what's required. A small mistake will likely hurt your case and compensation. Therefore, be careful when seeking justice and remember the dos and don'ts of dealing with a truck accident to enhance the chances of the success of your claim.