Used cars are much cheaper than buying new models. Still – if you want a nice set of wheels, you have to accept that quality costs money.
However, you can make significant savings with a bit of careful planning. Here's how to do it.
1. Save On… Your Coverage Type
Different coverage options depend on where you live and what companies you decide to sign with. But having car insurance doesn't mean you have to spend a lot of money on coverage you may not need.
You can pick and choose while saving money and staying protected.
Start by searching for local carriers and comparisons. For example, check out car insurance in Pennsylvania to see what type of coverage they offer. Coverage types include:
Collision – covers damages to your car from accidents, such as collisions with stationary objects or with other cars
Comprehensive – covers all types of damage except collisions
Bodily Injury Liability – covers accidents regarding anyone you injured
Medical Expense – covers medical bills for you and your passengers, regardless of who is at fault
Personal Injury Protection – covers your medical bills after reaching a certain threshold, regardless of who is at fault
Uninsured/Underinsured Motorist – covers accidents that are deemed not your fault and when the one at fault does not have enough, or any, insurance
Talking to a professional about which type of coverage is best for you is important. Full coverage offers better protection, but think about how much you drive and where. Sometimes it's worth the saving.
Because of the many types of coverage out there, you'll be able to stay insured for the things that pertain to you, giving you more freedom and the choice to allocate your money where you want it to go.
2. Save On… Future Repairs
This might seem counterintuitive, but you can save yourself plenty of money and plenty of stress by arranging a full inspection when you buy a used car. We're not just talking a once-over – find out which of your friends (or your dad's friends) knows a good auto mechanic. Take the vehicle to this person and ask politely if they'll let you know what's likely to fall off it or stop working in the next few years.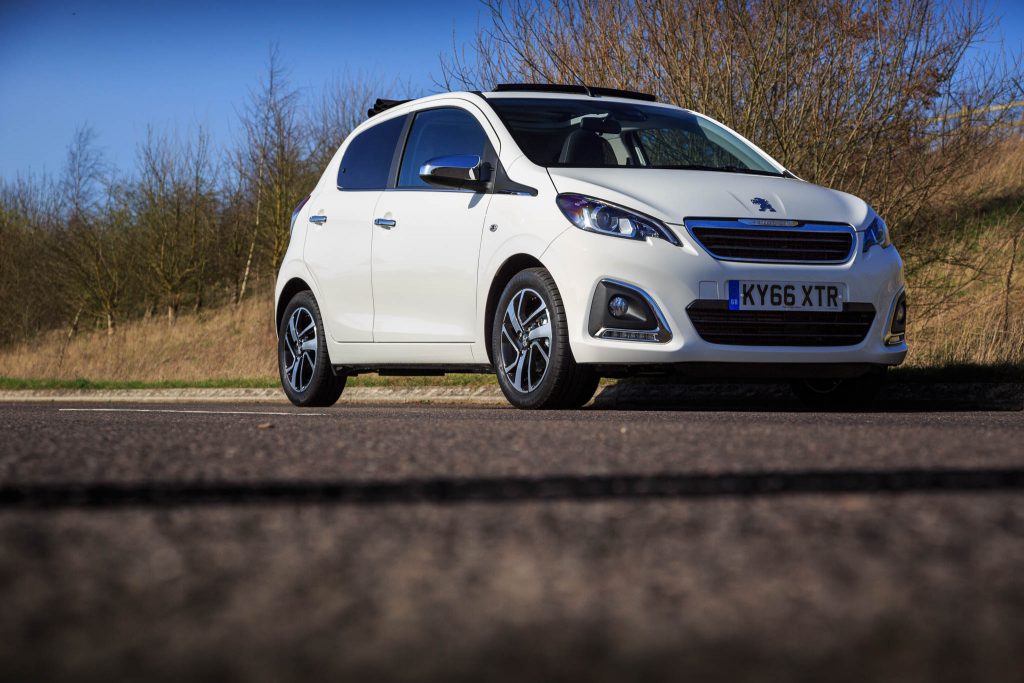 Arranging repairs and replacements as soon as you buy the vehicle means:
You'll enjoy better performance
It'll be roadworthy for longer
The repairs will be carried out by a trusted local mechanic rather than at a garage in the middle of nowhere when you break down on a road trip
Emergency repairs are often more expensive. Also, full replacements typically cost more than simply maintaining your vehicle. Get it looked at by a professional ASAP.
3. Save On… Your Auto Dealer
When you buy a used vehicle, you also need to consider if you buy the person selling it to you. Used car dealers have acquired a bad reputation, but it's not all deserved. There are many knowledgeable, helpful used car experts out there who will offer you a fair price.
The problem is, where do you find them?
The trick is just to keep looking. If you feel you're being fleeced, leave the purchase until another day. Find a better dealer. Try again. It may take time, but it's worth it.
Final Thoughts
If you can find affordable insurance coverage, you've sorted out your long-term payments. If you get the vehicle properly roadworthy, you're protected against expensive breakdowns. If you find a trustworthy used car dealer, you're making huge up-front savings compared to buying new.
These overall savings translate to a great deal. Time to go shopping.
AI Car Expert Thinking 

.

.

.