If you own a motorcycle, you probably enjoy the sense of freedom and fun that comes with riding it. However, like all vehicles, motorcycles also have an inherent risk of being involved in an accident.
Luckily, if your accident occurs due to someone else's negligence, you may be able to seek compensation for your injuries. However, you must prove who was at fault for the crash for your compensation claim to be successful.
Here are several tips to help you handle a motorcycle accident with ease.
Seek Medical Attention
After a motorcycle accident, the emergency response team will likely show up and offer first aid before taking you to the ER. Unfortunately, some accident victims fail to seek or accept medical attention, especially when the injuries do not seem serious enough or are not visible.
While minor injuries may seem manageable, seeking medical attention is essential as it helps ensure your health and rule out the possibility of other internal or hidden injuries. Additionally, you will, in most cases, obtain medical records that can be helpful while quantifying and proving your case.
Gather Evidence
Collecting as much evidence as possible after an accident is vital, regardless of who you think is at fault. Evidence can be anything from witness statements and contacts, to photos or video footage of the scene, vehicle license plates, and the other driver's details.
Having the proper evidence after a motorcycle crash will help your lawyer to build a solid case.
Do Not Accept Responsibility
You will most likely be shaken up and want to express remorse after an accident. While this is a natural reaction, it is important not to accept blame for the crash to the other driver, to the investigating officers, or to an insurance company.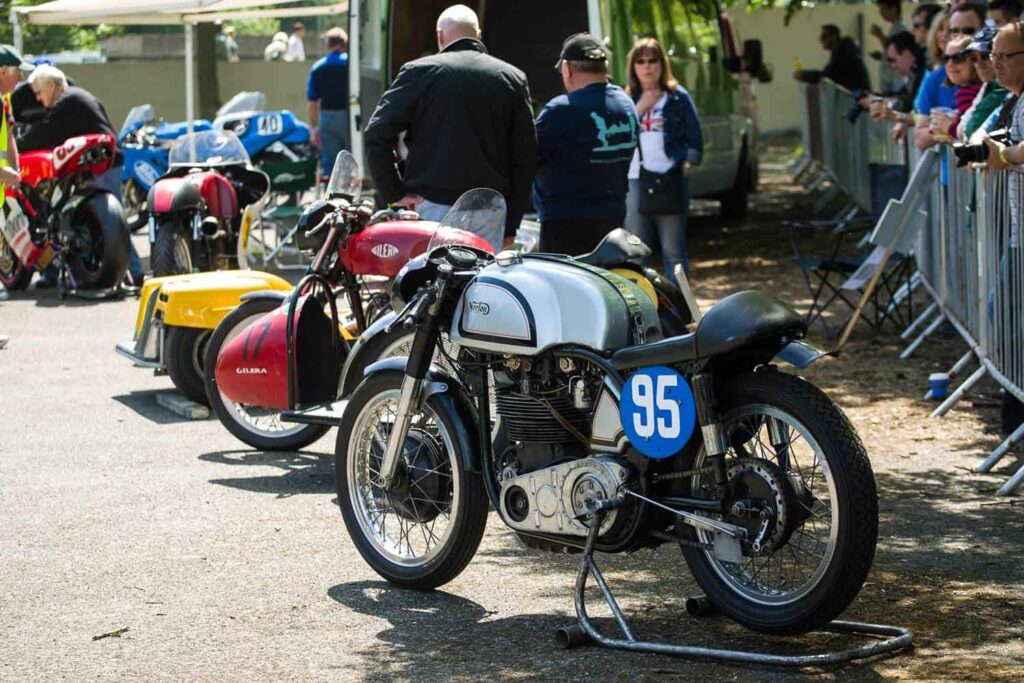 The best you can do in the aftermath of a motorcycle crash is to find a safe spot off the road and get medical assistance if possible. You should also contact the police to file an accident report and document facts about the accident.
The task of proving who was at fault for the accident will fall to the authorities or your injury attorney. Moreover, avoid talking with insurance adjusters as they may try to pressure you into admitting fault or accepting a lower settlement offer.
About Insurance Companies: Insurance companies are particularly adept at pretending to be on your side. Be aware of this, and never accept a deal without consulting a motorcycle accident attorney. You may be entitled to far more compensation than the insurance company tells you about. An experienced OnderLaw injury attorney can help you determine what you're really entitled to receive.
File A Compensation Claim
After you have collected all the necessary evidence to prove liability, you should file an injury claim with the at-fault party's insurance company. You can do this by sending the insurance company a letter with all the details about the accident or filling out an insurance claim form.
If you decide to retain an OnderLaw motorcycle injury attorney, we will assist you with gathering information. At times, bikers are injured or in too much shock to think clearly immediately following an accident. Your attorney understands this and can help you build your case.
Also, time is of the essence. When filing your compensation claim, ensure you follow your state's statute of limitations, so you do not lose what you rightfully deserve.
Contact An Attorney For Legal Advice
"Filing a compensation claim can be overwhelming, especially if you are unfamiliar with personal injury law," says motorcycle accident lawyer James Onder.
The good news is that you can hire an accident lawyer. An attorney can help you understand your legal options and advise you on the best course of action to take. Moreover, if you have a valid claim, an attorney will negotiate on your behalf to help you get the compensation you need and deserve.