Considering buying a used car? There are both advantages and drawbacks that you should ponder before driving one off the lot. Sure, you'll likely enjoy lower costs and dodge the bulk of depreciation, but the potential for hidden problems and lack of warranty are valid concerns.
In this guide, we'll dive into four key pros and cons of purchasing a used car. Alongside these points, we'll also share crucial tips to choose the right car and help protect your investment.
4 Pros and Cons of Buying a Used Car
If you're planning on buying a used car, you need to know the pros and cons of your decision.
Here are the pros of buying a used car:
Smaller Loan Amounts: With lower prices comes the benefit of smaller loan amounts. Smaller loans also mean you won't be charged a lot in interest payments.
Lower Prices: The moment a new car rolls off the lot, it undergoes significant depreciation, sometimes as much as 20% to 30%. A used car, especially one that's two or three years old, will have already taken that depreciation hit.
Quicker Payoff: Purchasing a used vehicle often leads to shorter-term loans, which can be paid off quickly. You won't have to be saddled with loan payments for long.
Plenty of High-Quality Options: As models keep getting better, you have more high-quality options on the used market. You also have more options for dealers. You can find low-priced, high-quality used cars in Dallas, New York, and San Diego.
Here are the cons of buying a used car:
Reliability: A used vehicle could have hidden mechanical issues unknown to you at the point of purchase. Since past owners' maintenance and usage habits are usually ambiguous, these uncertainties can lead to unforeseen repair expenses.
Private Insurance May Not Come With Warranty: Private insurance sales for used cars may not come with any warranty protection. This could lead to costly repairs.
Insurance Rates May be Higher: Purchasing a used car can sometimes lead to higher insurance rates. Older models that lack modern safety features and require specific parts that are no longer in production can drive up your costs significantly.
Choices for Features are Limited: Unlike new cars, where customization options are endless, pre-owned vehicles limit you based on what's currently available in the market.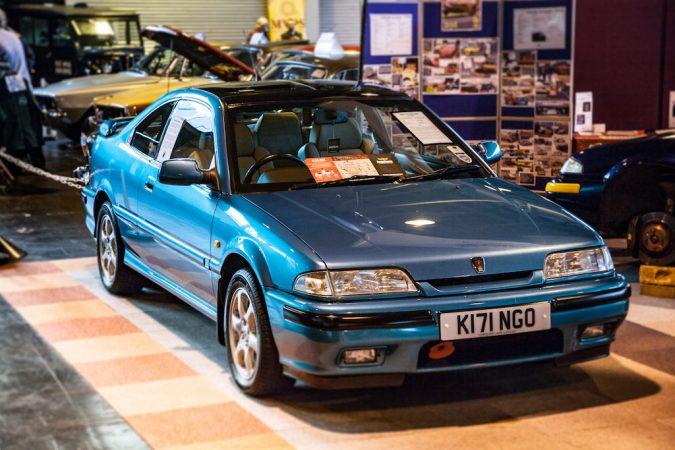 How to Protect Yourself When Buying a Used Car
Still interested in getting a used car? In this section, we'll show you some tips and tricks on how to get it right. After all, you wouldn't want to buy a used car that's low-quality or undrivable!
Here's how to protect yourself when buying a used vehicle:
Take a Test Drive: A thorough test ride is crucial to understanding how the car really feels. If it has problems, they'll most likely appear during this time.
Check the Car's Title: Get a look into the vehicle's past through its title. It should disclose if it has ever been in any serious accidents or if it was deemed as a total loss.
Expect to Get a Free History Report: Many dealers offer vehicle history reports free of charge. These reports can provide essential data about prior ownership.
Don't Rely Solely on the Report: While such reports are handy, they may not contain all information about past happenings with the vehicle. So do independent checks.
Check for Recalls: It's also sensible to check if there are active safety recalls on your prospective purchase. This can be done for free via several online platforms.
Contact the Old Owner: When possible, reaching out to former owners could offer valuable insights that might have been overlooked or omitted by salespeople.
Get a Mechanic's Inspection: Having an unbiased, professional mechanic inspect the car can save you from potential disasters down the line.
In Conclusion…
As you brave the journey of purchasing a used car, keep these pros, cons, and tips in mind.
Don't rush the process, and arm yourself with as much information as possible. It's your hard-earned money, after all. Remember that diligence can turn potential hurdles into smoothed-out potholes on your path toward a successful purchase. Feel free to revisit this guide anytime to ensure that you're on track. Always remember: you're in the driver's seat!