An excellent investment for truck owners is a tonneau cover. But first, you must determine its ideal size for securely covering your truck bed and consider the tonneau cover guide before taking accurate measurements because it is not universal.
Without much further ado, let's find some steps to measure the truck bed for a tonneau cover.
Why Do You Need A Tonneau Cover For A Truck Bed?
Tonneau covers are visually compelling and provide a classy look to your covered truck bed. However, its benefits aren't limited to just the aesthetic appeal but also go beyond it. These are:
It can safeguard whatever you're transporting.
Due to their aerodynamic design, truck beds will produce less air drag and improve gas mileage by about 5% to 10%.
It has some sort of locking mechanism or security system built in so you can keep cargo hidden from potential thieves.
It keeps things in their proper places and ensures that you'll get it in the same situation as before.
It is value for money as it can save you money from gas mileage, damaged cargo, or even theft.
Things To Consider When Choosing The Perfect Tonneau Cover
Make sure to take into account the following before purchasing a tonneau cover for your truck bed. These are:
Material & Style
Manufacturers use different materials for tonneau covers. Each cover material has its advantages or disadvantages. You must consider the right type of materials that ensure the security of the truck bed and driving conditions as well as look stylish and clean
Compatibility
Tonneau covers are made for specific vehicles. If you want to purchase one for a specific vehicle, it won't fit with another one. Some compatible issues arise from the absence or presence of a bed liner, the actual truck bed length, and much more. To prevent these issues at the time of installation of the tonneau cover, check out the best roll-up tonneau cover or follow some guidelines before purchasing it.
Easy To Install
The installation process is not that complicated. If you have the time, tools, and skills, then it's a middle level of adjusting work. This is because most models come with clear instructions and make sure your basic tools and accessories are with you before starting to install.
Security
If you want to protect your truck bed from harsh weather or potential thieves, you must ensure its security system is working. It is highly recommended that you get a hard tonneau cover with an intricate locking system. That may be the best for you.
Maintenance
Remember that your truck bed tonneau cover can be far more difficult to clean and maintain. Some materials need to be saved from damage, while others can be cleaned up without any issues. According to certain circumstances and driving requirements, you must choose a tonneau cover that can be cleaned with materials that are easily accessible.
Brand
Today's market is flooded with companies that produce tonneau covers. Do some research, read customer reviews, and consider the opinions of previous customers if you want the best tonneau cover. Then you should decide which one is worth buying
Budget
The prices of truck bed covers vary depending on different factors. Remember that tonneau covers are the most expensive in comparison to the softer ones. You must set a moderate price so that you can ensure the quality and security of your product.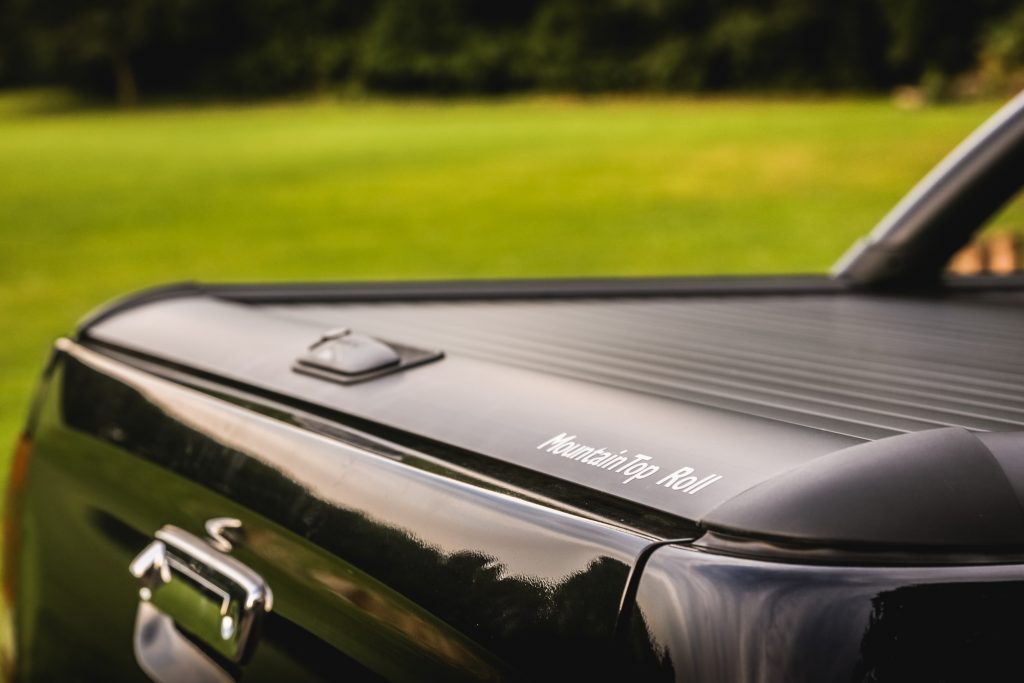 4 Steps Of Measuring Your Truck Bed For A Tonneau Cover
Starting the measuring procedure for a truck bed can vary depending on size and the manufacturer, but ultimately, determining the right size for your truck is just a simple process.
While measuring the truck bed for a tonneau cover, simply follow these steps:
Take a measuring tape that is at least 8 to 10 feet long and a piece of paper to record the measurements
Stand behind your truck, lower the tailgate and make sure to correctly measure the entire truck bed.
Measure from the bed's floor to the bulkhead wall (directly behind the cab) and the space at the end of the bed's floor where the gap is. Make note of it.
To convert your measurement from inches to feet, divide it by 12 (this is how tonneau covers are typically listed).
For your specific make and model of the pickup truck, the majority of manufacturers standardize their tonneau sizes. The length of the tonneau is typically rounded off to an even number by the tonneau manufacturer. A few inches should separate you from that. Make sure the measurements are accurate so that the tonneau covers perfectly fit in your truck bed.
FAQs
How Do I Know What Size Tonneau Cover I Need?
Start by measuring your truck bed from the inside of the bulkhead that is right behind the truck's cabin, then the inside of the tailgate at the rear of the bed. Once you have measured it, you will know exactly what size tonneau cover you need.
What Size Is A Standard Truck Bed?
The standard size for truck beds is 6 feet 5 inches long, but it can differ depending on the manufacturer.
Are Truck Bed Covers Interchangeable?
 No, it's not interchangeable. Tonneau covers are created especially for certain truck beds.
Does Tonneau Covers Improve Gas Mileage?
 Undoubtedly, a tonneau cover increases gas mileage by shielding your truck bed from this airflow.
Can I Take A Tonneau Cover Through A Carwash?
Generally not advised because a car wash brush could damage the thread on the cover.
Whereas a hard-top tonneau made of fiberglass or hard plastic should be able to wash through without causing any damage.
Final Words
Don't just upgrade your car—invest in it by getting a tonneau cover. You can find the perfect one with the help of our tonneau cover fit guide. Keep in touch with our team if you have any questions so that we can help you understand the proper measurement or provide a tonneau cover size chart. Good luck!
AI Car Expert Thinking 

.

.

.