When deciding whether to buy a car, one of the most important factors to consider is the price. Which cars are the most affordable in the Philippines market is always the top topic that people pay attention to. This article will assist you in answering that question by providing information on the top 5 best affordable cars 2022 Philippines!
Toyota Wigo
Toyota Wigo is the small Japanese hatchback with the most affordable price in the Philippines 2022. Its price ranges from Php 568,000 to Php 700,000. Toyota Wigo is the most suitable for individuals and family with four members who want to drive to work or school. There are four variants available from the entry-level E 1.0 MT to the top-specs TRD S 1.0 AT.
All trims have the 1.0-liter 3-cylinder gasoline engine that produces 65 hp and 89 Nm of torque, which is paired with a 5-speed manual or 4-speed automatic transmission. Size-wise, Toyota Wigo is 3,660 mm in length, 1,600 mm in width, and 1,520 mm in height.
Honda Brio
Like Toyota, Honda also offers a small hatchback Honda Brio with a very low price – from Php 601,000 to Php Php 730,000.
Three variants are available: S 1.2 MT, V 1.2 CVT, RS 1.2 CVT. All trims are equipped with a 1.2-liter i-VTEC gasoline engine, which can generate 89 hp and 110 Nm of torque. The engine can be paired with a 5-speed manual or a CVT transmission. The Brio have a dimensions list of 3,815 x 1,680 mm x 1,485 mm for length, width and height.
Hyundai Reina
One of the best affordable car 2022 Philippines is Hyundai Reina with price ranging from Php 683,000 to Php 783,000. It is a four-door, subcompact sedan for the Philippine market with 4 variants: GL 1.4 MT, Reina GL 1.4 AT, Reina GL 1.4 MT, and the Reina GL 1.4 AT.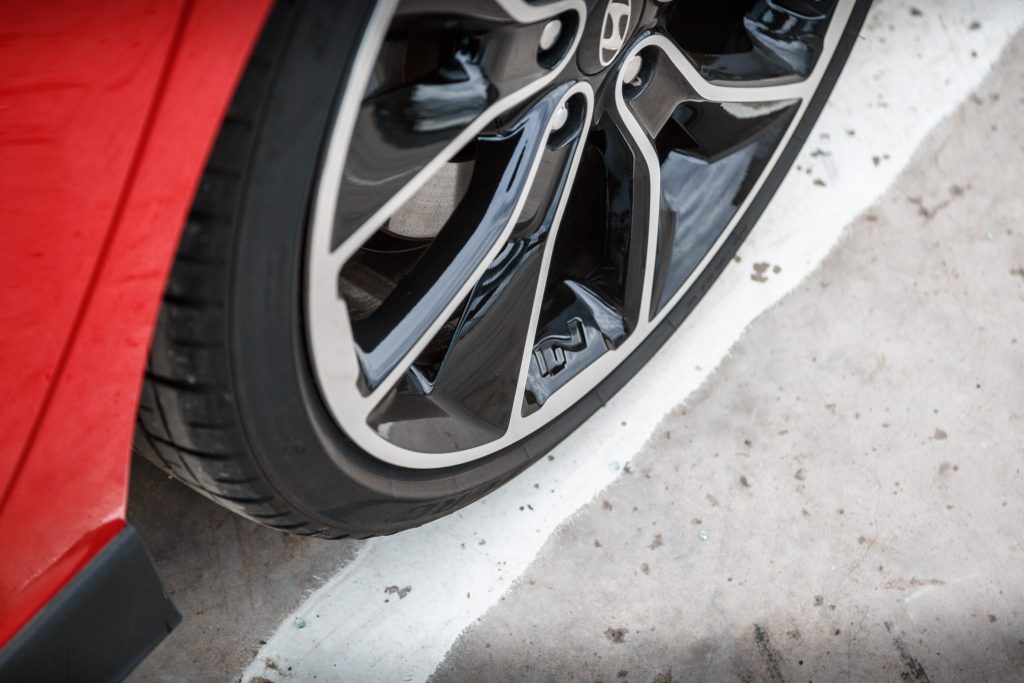 Hyundai Reina's engine is a 1.4-liter inline-4 gasoline engine paired with a five-speed manual tranny, or a four-speed automatic gearbox, which can make up to the maximum of  94 horsepower and 132 Nm of torque. Hyundai Reina is 4,300mm long, 1,705mm wide, and 1,460mm in height. It also has a wheelbase length of 2,570mm.
Mitsubishi Mirage
Another hatchback belonging to the automaker Mitsubishi Motor Philippines is Mitsubishi Mirage with price ranging from Php 704,000 to Php 765,000. The Mirage only offers two variants: the GLX 1.2 MT and the GLX 1.2 CVT.
Mitsubishi Mirage has two types of transmission: one is a 5-speed manual gearbox, and the other is a continuously variable transmission. However, both uses the same engine which is a 1.2-liter 3A92 3-cylinder gasoline engine. About dimensions, the Mirage is 3,795mm long, 1,665mm wide, and 1,500mm high, with a wheelbase is 2,450mm long.
Suzuki Ertiga
The Suzuki Ertiga is a seven-seats compact MPV which offers three variants. All trims use a 1.5-liter K15B inline-4 engine which can produce 103 horsepower and 138 Nm of torque. There are two types of transmission including a four-speed automatic and a five-speed manual transmission.
Suzuki Ertiga is the fourth most affordable model with price ranges from Php 763,000 to Php 923,000. About dimensions, Suzuki Ertiga has a length of 4,395 mm, a width of 1,735 mm, and a height of 1,690 mm.
Where To Buy Affordable Cars In The Philippines?
In the Philippines, there are many different addresses for buying and selling cars, both online and offline. To avoid unnecessary risks, it's critical to find a trustworthy source for car purchases. Philcarprice is a reliable and secure website where you can find a wide range of cars with latest price lists and other important information about your ideal car model.
For more details, visit the link here: https://philcarprice.com/
AI Car Expert Thinking 

.

.

.