Are you in the market for a new family car? Perhaps your old car is in need of replacing or maybe you need to purchase a bigger vehicle as your family is expanding. Buying the perfect car for your family is trickier than you might realise, after all when you're driving your family around, you expect a lot from your vehicle. Your car will need to get you to and from both school and work every day, be reliable to take your kids to after school classes and activities, take you on family days out, holidays, and much more. The good news is, the choice facing family car buyers is bigger than ever before. Whether you're looking for a five- or seven-seater, a hatchback, saloon, or SUV, there's a massive amount of choice to explore. Here are some of the best family cars on the market today.
Renault Kadjar:
If you're looking for a no-frills, practical family car that's reliable and offers plenty of space for everybody inside, then you can't go wrong with the Renault Kadjar. You can even spread the cost with the Renault Kadjar personal lease deals from Zen Auto, with the option to swap your car for a newer model or different option once the lease is up. The priorities with this car are comfort and practicality, rather than being fun and sporty to drive. Although it may not be as eye-catching as other SUV's on the market, it's certainly an option that should be on your list if you're looking for a sensible, affordable choice that offers plenty of practical extras for your family. It's well-designed with large alloy wheels, a modern chrome trim, and contrasting black trim on the wheel arches and bumpers, so it'll definitely stand out in terms of aesthetics too. And, unlike many of its competitors, the Renault Kadjar comes with a digital display system as standard, along with a touch-screen infotainment system.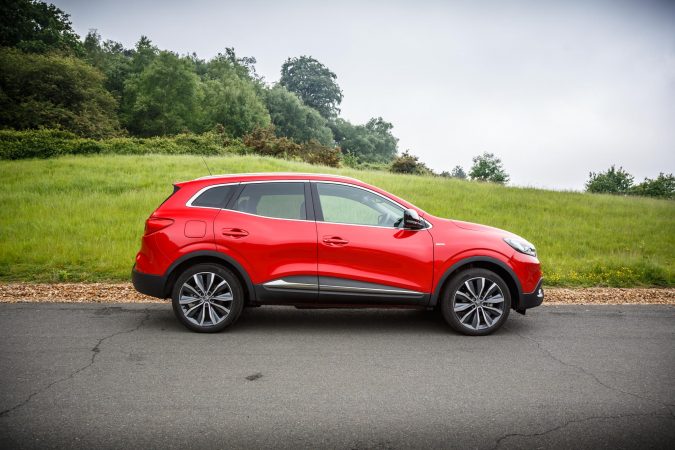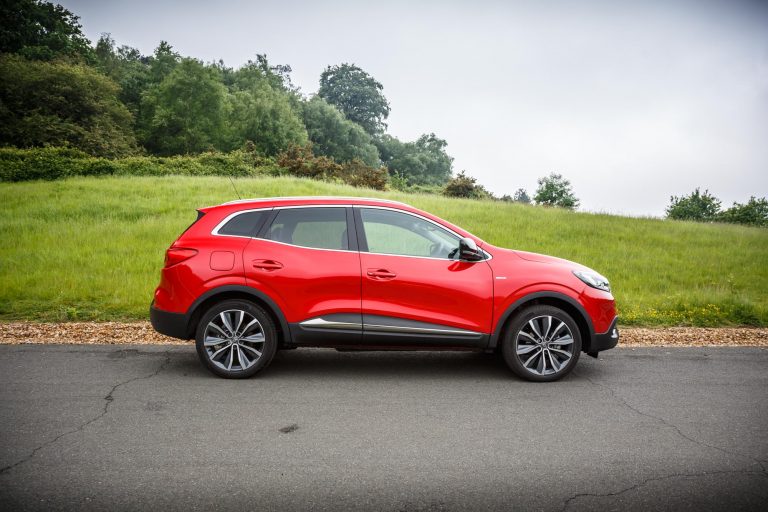 Volkswagen Tiguan:
This car is very spacious, extremely comfortable to drive, and you get a great view of the road thanks to the raised driving seat position. If you're looking for a family car that comes with a little bit more style than the traditional options, this is a great choice for you and your family. Whilst the design may not have the same flair as some other hatchbacks, it is neat and stylish and looks just as posh and expensive as a Land Rover Discovery Sport or BMW X1. However, one downfall for big families is that it's only a five-seater car. If you need more seats for your family, check out the Tiguan Allspace.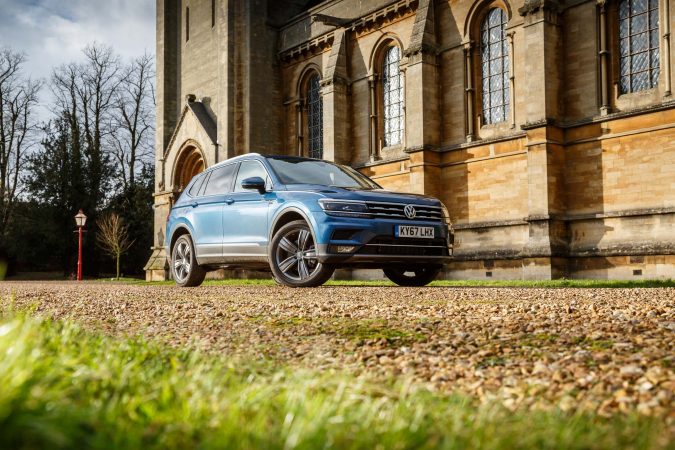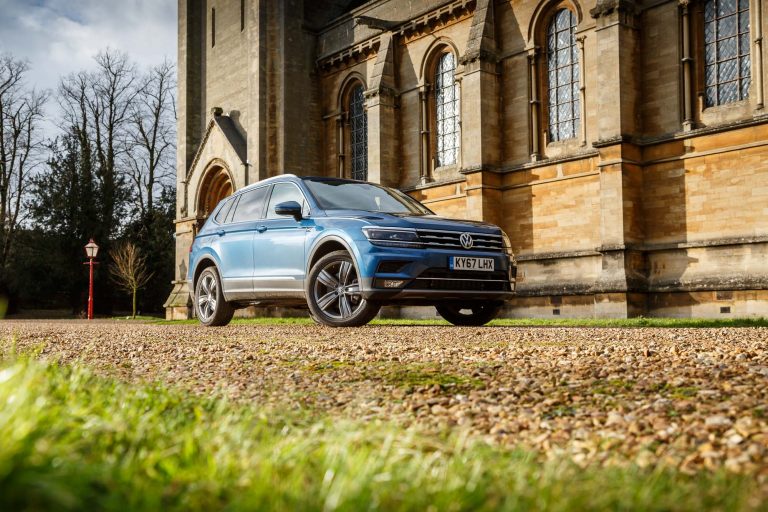 Whichever model that you go for, the interior is quite basic – however, it is certainly well thought out, comes with plush materials in the front and has one of the best infotainment systems on the market. It's a large and practical car with great all-round visibility that makes parking and reversing a breeze, even though it's a large SUV.
Volvo XC40:
This is a smaller SUV that comes with interesting, funky styling and is both comfortable and fun to drive. It's smart-looking and very spacious, with a high driving position that gives you a great all-round view of the road. Unlike the top-of-the-range BMW X1 and Audi Q3 which often seem like 'copy and paste' designs of older models, the XC40 is noticeably different from its predecessors and has a much more youthful design compared to larger alternatives such as the XC60 and XC90. And, the individual, different style continues inside the car – there's a classic, Volvo minimalist cool style that can't be missed, in addition to modern twists such as the fact that the door trims, armrests and handles are made from a single piece of plastic with color-coded felt inlays, offering a splash of vibrancy to the interior and freeing up more space in the door bins. And, the large sized boot comes with its own practical features, such as a middle divider to stop your groceries moving around.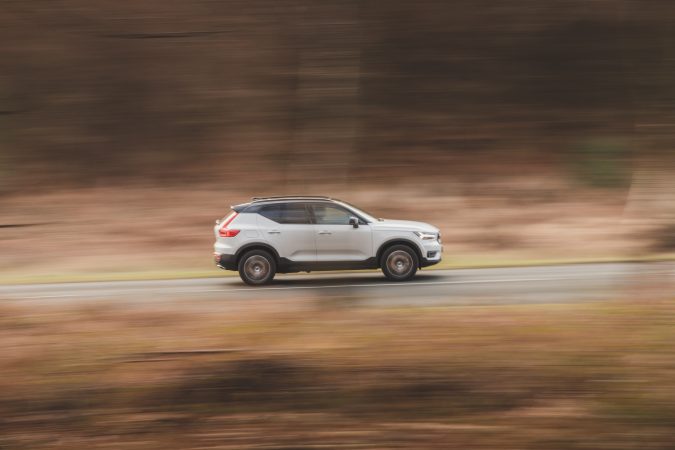 Skoda Kodiaq:
The all-new Skoda Kodiaq is a supersized, practical SUV with seven seats – the perfect choice of car for larger families. It's one of the best family cars on sale today, so if you're looking for a reasonably priced SUV with a spacious trunk, the option for seven seats and a wide range of efficient engine choices, it should definitely be at the top of your list. It's definitely big, but this is what makes it an ideal family car – there's enough space for three rows of seats, without compromising on space in the boot for the weekly grocery shop or your bags when taking a family trip. If you flip down the two rear seats, you'll have even more room in the back – perfect for transporting buggies, bicycles, high-chairs and anything else. The interior feels and looks high-quality, and despite its large size, the Kodiaq is an easy car to drive, with light steering and a great view of the road from the raised driving position.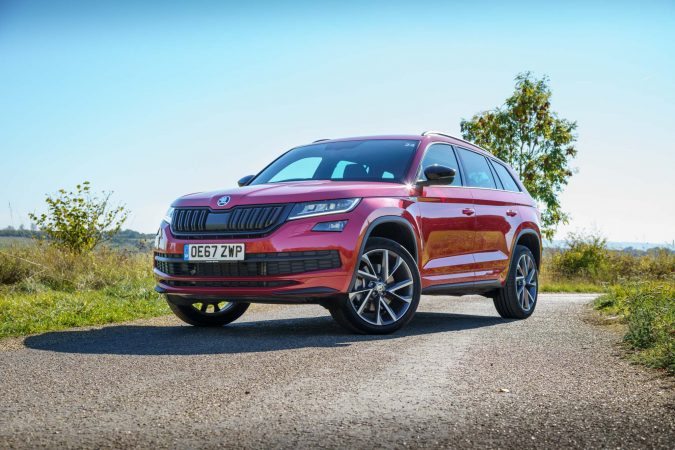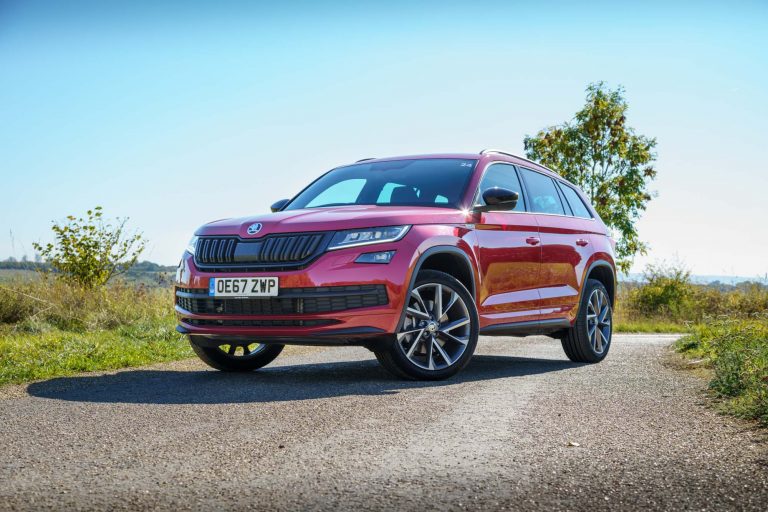 Porsche Macan:
If you're looking for a top-of-the-range family car that will make you stand out from the crowd on the road, the Porsche Macan is a great choice. It's a practical, spacious SUV that drives like a sports car, with pointy steering, a grippy front end and awesome performance that gives you a traditional Porsche driving experience whilst still being a practical car for transporting your family. However, the basic models can feel a little cheap and plasticky inside, although there are additional metal or carbon fibre trim options that you can opt for instead to solve this. On the latest model, the infotainment system is second to none – it has a glossy, eye-catching appearance when switched off and awesome high-definition graphics when in use.
Choosing a family car is not a decision to be taken lightly. Take a few different models out for a test drive and see which one feels 'right' for you.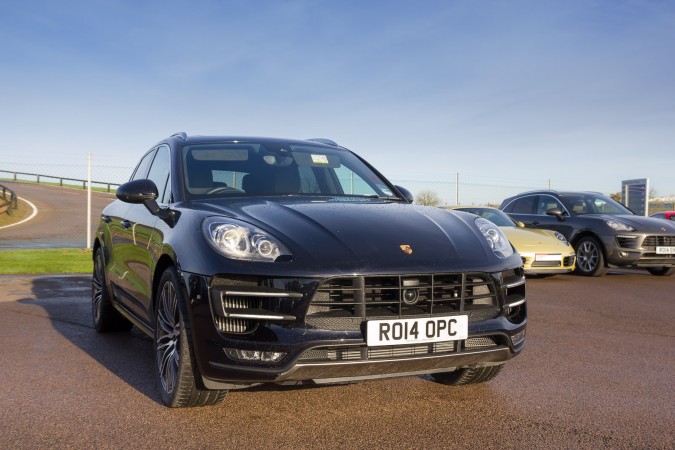 Which of these cars would be perfect for your family?