In this post, we will be presenting you with five high-performance tyres and help you understand their features to choose the best option for your car. It includes an in-depth track performance review that compares the qualities of these tyres in various weather conditions.
We will compare tyres on the basis of important real-world factors such as body roll resistance, comfort, braking and aquaplaning. By the end, you will be able to differentiate which tyre is suitable for straight tracks and which is best for cutting corners while having the most fun. Let's dive right in.
Comparative Factors
Here, we will be evaluating tyres based on their performance in wet and dry conditions. Wet tracks demand longer lap times in comparison to dry ones. Also, dry conditions give you better mechanical and road feedback via factors like lateral grip and balance. The goal is to see how big of a lap time difference the best tyres online will give you on the same car with the given road conditions.
Goodyear Eagle F1 SuperSport: After expert driver tests, the Goodyear was found to be sharp and pointy in the front end, whereas it struggled a little for traction in the rear in wet conditions. The braking was good but not the best out of the lot. However, drivers had a much better driving experience with Goodyears in dry track conditions.
Nankang Sportnex AS-2+: Surprisingly, the Nankang performed better than expected despite being the mid-range tyre brand amongst the group. More than the grip, drivers found this tyre to be more road-friendly, encouraging them to push the vehicle to its limits even in wet conditions. Well done, Nankang!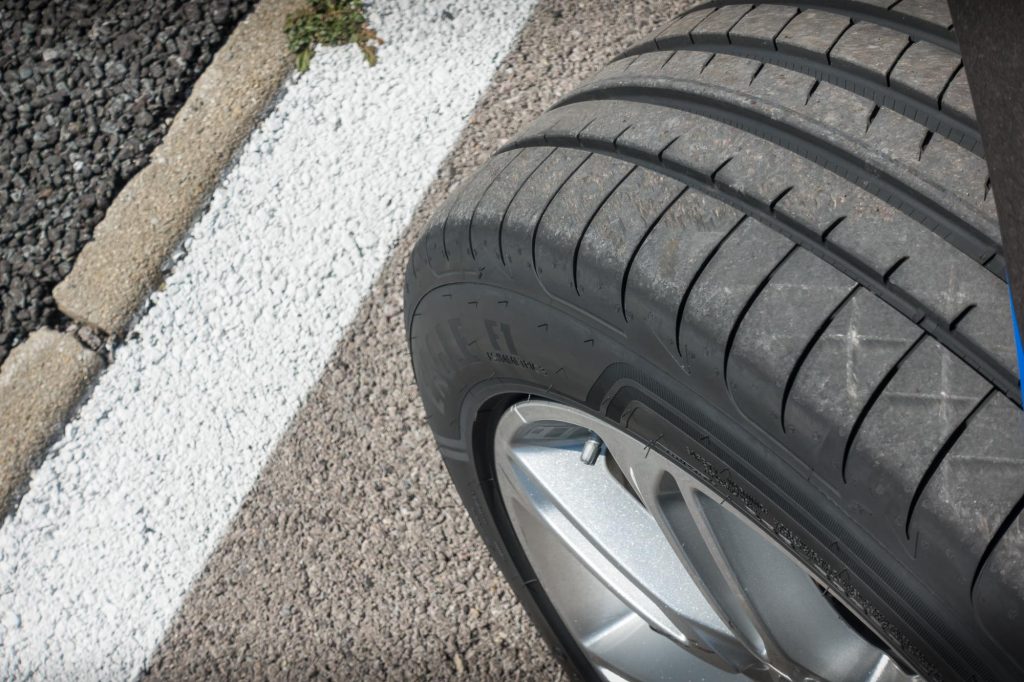 Michelin Pilot Sport 4S: Track drivers couldn't stop raving about this tyre's front axle and wet braking. When experts from Tire Reviews tested Pilot Sport 4S, they experienced a good amount of oversteer while trying things like corner entry, trail braking, and corner exit throttle. This is difficult to manage in wet conditions and will cost you a few seconds. On the other hand, Michelin will provide you with excellent grip in dry conditions.
Bridgestone Potenza Sport: This tyre performed significantly better in wet conditions than all the above. Drivers mentioned that it was easy to hustle around after a bit of warming up. It inspired a ton of confidence on the track by making the steering slightly heavier. This essentially means the driver will have to put in extra work, which is not the best quality in terms of road use. However, on closed circuits, it will provide you with outstanding cornering capabilities to give you an amazing track experience.
Continental Sport Contact 7: The best out of the best. Even track enthusiasts consistently recorded an average of 4-5 seconds of lap time difference with the latest Continental Potenza Sport. Words aren't enough to express the awe felt by drivers.
It was more than enough to say that a new standard has been set. Others couldn't even meet lap times of this even in dry conditions. However, Continental's average starting prices are usually higher than the competition.
Conclusion
So that will be all regarding five of the latest and greatest high-performance tyres from the premium manufacturers, including the brand new Continental Sport Contact 7. From this brief comparison, you can see that there isn't a broad difference between the performance figures these tyres deliver except for Continental.
However, if you are considering making frequent visits to track for raking in personal lap time records, you might need to consider even the smallest performance differences tyre or other custom parts has to offer. Who knows? These upgrades collectively may make a noticeable difference.