When you have a fancy SUV, you tend to take pride in how fresh and beautiful it looks. To keep it looking beautiful, you need to protect its paint job and exterior features at all costs. Not only will this ensure the SUV remains looking fantastic, but it will save you tons of money on potential maintenance costs as well. The first step in protecting your SUV from damage is understanding the common threats that you're trying to protect your SUV from. Typically, there are three primary causes of damage, and contributing factors, that can accelerate the paint corrosion of your SUV's paint job:
1. Inclement Weather
Nothing can ruin a paint job as quickly as inclement weather. Harsh rain, snow, hail, and extreme heat can all significantly damage your SUV's paint job. Keeping your car covered up during these inclement weather conditions is essential if you want your vehicle to remain looking brand-new. Accounting for other, less-common environmental threats to your SUV is critical as well.
2. Smog & Pollution
In simple terms, smog is created from unburned particulates that are derived from fossil fuels. Since there are so many vehicles in the US, carbon commissions are at a high level and lead to high smog levels in more urban areas. When your car is kept exposed to smog for long periods, your paint is damaged. Having a way to prevent your SUV from long exposure to smog is key in keeping your vehicle looking sharp.
3. UV Rays
The sun is one of the key reasons that your vehicle's paint tends to fade over time. UV rays are the reason this damage occurs, and the hotter the weather is outside the harsher the UV rays can end up becoming, so keeping your car's exposure to harsh, continuous UV rays is essential.
4 Best Protection Options:
When you buy your dream SUV, keeping it protected, clean, and functional becomes one of your life's most important duties. There are many well-known ways to protect a vehicle's paint job. However, not all options are created equally, and as a responsible SUV owner, you deserve to get a product that will guarantee your SUV's paint job remains intact. To help you find the right option for your specific SUV storage needs, here are four of the best protection options that are available on the marketplace right now: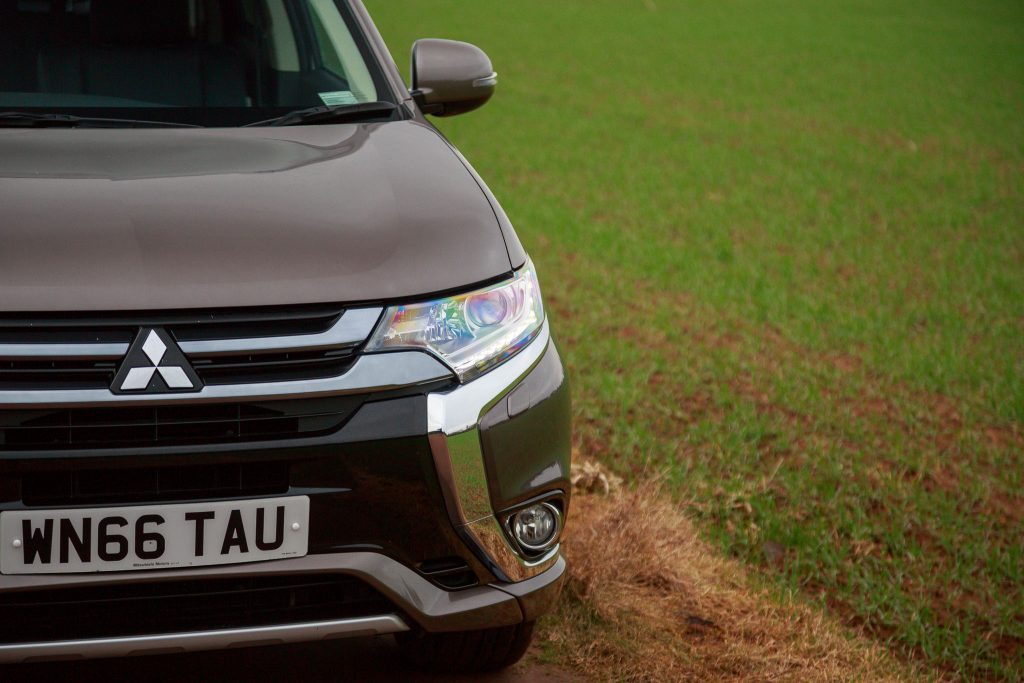 1. Ceramic Coatings
If you want to keep your SUV's paint protected, and want to do so in a DIY fashion, ceramic coatings are the way to go. You can easily apply ceramic coating all on your own, saving you tons of money on maintenance and application. However, ceramic coatings, while effective, are one of the weaker options on this list. The fact that they are cheaper than the other options, however, will appeal to some consumers. If you need an in-between option when looking to protect your SUV's paint job, ceramic coating is one of the most accessible, affordable options out there.
2. A Quality SUV Cover
If you want to protect your SUV's paint job, especially in inclement weather, getting a custom-fitted cover for your SUV is essential. If you do not own a garage, owning a cover that can protect your SUV becomes that much more important. To ensure your cover will give you the protection you need, ordering a custom-made, high-quality SUV cover is recommended. Not only will it keep your paint job looking fantastic, but it will add an extra level of class and sophistication to your car storage practices as well.
3. Solid Waxes
Waxes have been one of the primary ways of protecting the shine and look of vehicles for decades. When people consider how to protect their SUV's paint job, wax is usually the first product that they consider. Surprisingly, even before we used auto vehicles, people were still using waxes to keep their carriages sharp-looking and properly protected. If you want to go with a classic option in keeping your vehicle looking great, and your paint job intact, wax is a great way to go.
4. Vehicle Polish
Waxes and polishes may seem similar, but they have many different advantages when it comes to protecting your SUV's paint job. A polish is meant as a second layer of protection, that also boosts the authentic charm and look of your SUV. If you want to protect your SUV from scratches, debris, UV rays, and more, polish provides your first line of defense, so it makes a great combination protection item with any of the other items on this list. Just make sure you buy a polish that's specifically suited to the color and style of the paint that you're trying to protect.
Keep Your SUV Slick And Beautiful
With these products, you can ensure that your SUV looks as sharp, polished, and new as the day you got it. Using the right protection methods on your SUV's paint job and exterior is the first step, and staying vigilant about keeping it out of dangerous conditions is the second. If you combine these practices, you'll be certain to have one of the nicest-looking SUVs in your neighborhood.
AI Car Expert Thinking 

.

.

.