If you've purchased a performance car, but only have the factory level performance then you are seriously missing out. Here is a list of some of the best bolt-on performance parts you can purchase to enhance your ride.
Air Intakes
The principal behind cold air intake is that cold air is denser than warm air, this means that you can basically cram more air into your fuel system by using a cold air intake kit.
A cold air intake is a great performance part for many reasons. First of all, they're easy to install, normally only taking an hour to do. Secondly, this modification gives a genuine boost to your vehicle's horsepower and torque. Third, they also improve your fuel efficiency which ends up saving your $$$. Last but not least, they are very affordable when compared to other performance modifications.
Exhaust
When it comes to modifying your car, one of the best modifications you can get is a performance exhaust system. This car mod has many benefits. First of all it makes your ride sound cool as hell. Secondly, stainless steel exhaust systems are more durable than the standard factory exhaust system. Last, but not least, performance exhaust systems allow for cleaner air in your engine which gives you a significant performance boost which also in turn gives you better torque and fuel efficiency.
The cat-back is probably the most common exhaust updated as this makes the most dramatic difference to your vehicle's sound.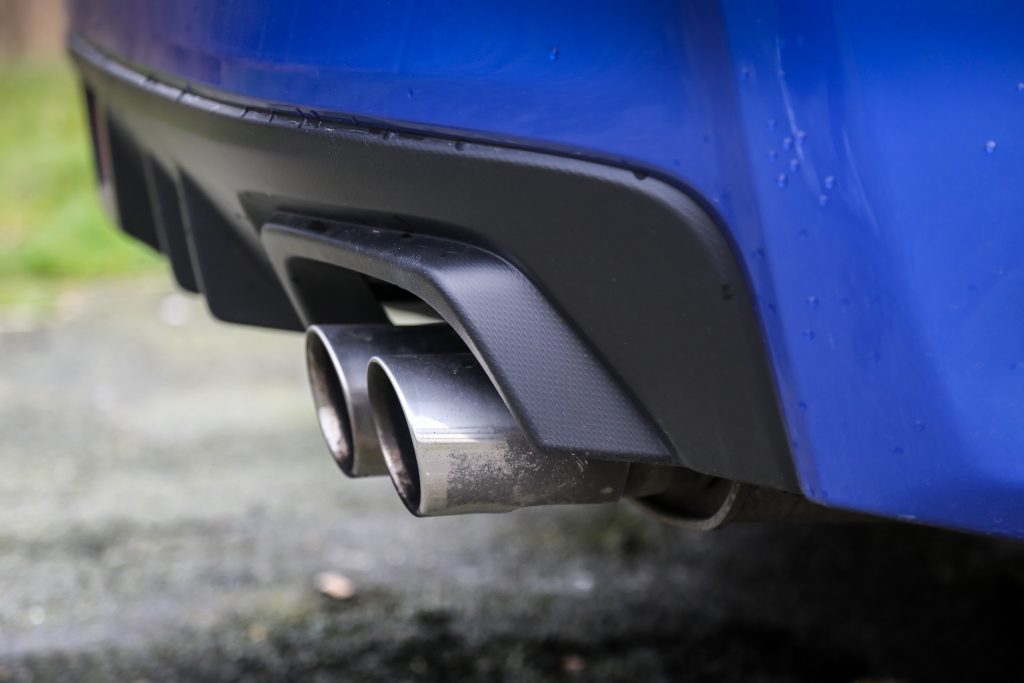 Suspension
When it comes to performance, you can't just consider raw power, you also need to tighten up your vehicle's handing and responsiveness. Suspension upgrades are a great way to mod your ride for smoother and more responsive ride.
You can also upgrade your car's shocks, springs, struts and bushings for even better control and responsiveness.
It's best to add these upgrades one at a time to measure the effectiveness of the mod. It's also important to not overdo it. Too many modifications can increase noise, vibration and harshenss (NVH). For example solid metal bushings are only recommended for race cars, but adjustable sway bar end links are a better way to improve handling without hurting your ride quality.
If you don't want to upgrade your suspension, then a set of stickier tyres can do amazing things for your vehicle's handling. Just keep in mind, stickier tyres mean softer rubber which has a shorter lifespan than typical tyres.  Also keep in mind when swapping out your tyres that wider tyres can give you  better rolling resistance but reduce fuel economy and taller wheels can throw of your speedometer readings.
Performance Clutch Kits
Your clutch is the connection point for the engine and the transmission; the torque converter of manual cars. Performance clutches use heavier springs that your typical clutch which results in more clamping force. This means that more torque can be submitted without the clutch slipping. This also means that the clutch is much more likely to grab under shifting or clutch dumping.
For some of the best performance parts you can buy, head over to Empire Performance which has a massive range available to buy online.
AI Car Expert Thinking 

.

.

.