If you want to make noticeable performance or visual improvements to your car but don't have a lot of cash to go around, here are 6 simple car modifications for those on a budget …
1) Good Brake Pads 
New brake pads are not a performance upgrade in regard to speed but are definitely a cost-effective safety upgrade—one that is often overlooked.
You can pick up high-quality pads to replace stock or old pads for less than $150 and see a significant improvement in braking right away.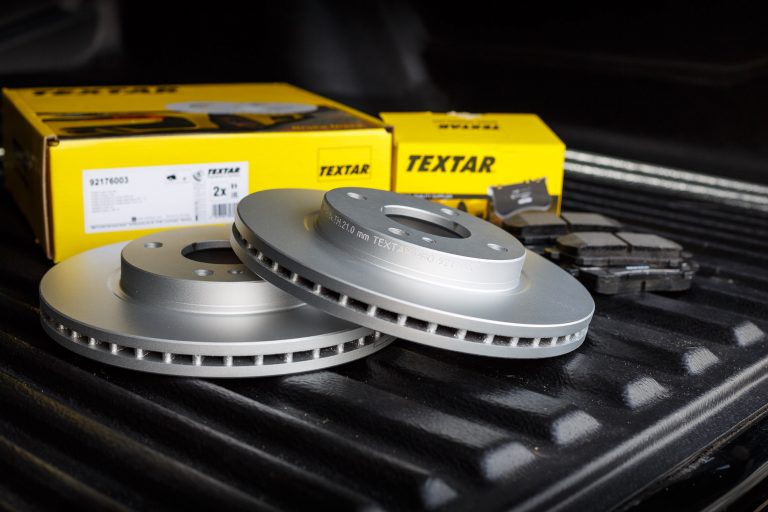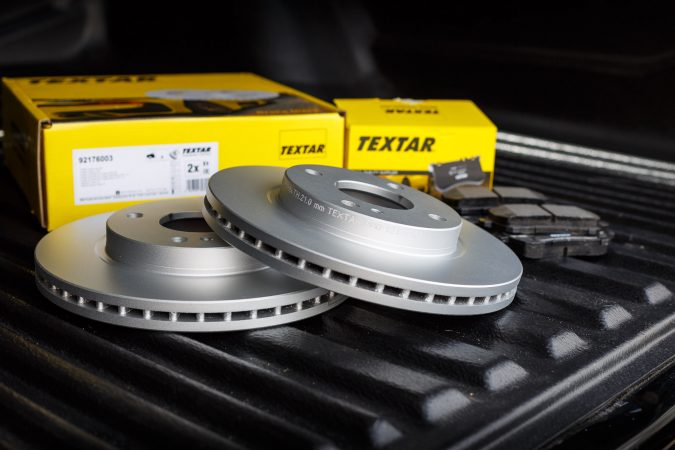 It's certainly cheaper than buying a whole new braking system.
If, however, you want something a little more tangible in the performance arena, then you might consider tuning your Electronic Control Unit (ECU), which is otherwise known as …
2) Engine Remapping
Engine remapping is the process of tweaking the settings in your 'little black box.'
Simply put, in modern cars a lot of functions are electronic and are therefore coded to act in a certain way. Like a computer, you can alter these 'system settings' and in some cases get better performance.
You can download maps yourself or get an expert to do it all for you at an affordable price.
Performance is often dialled back by manufacturers to meet certain standards (often emissions or economy), but you can get closer to your car's true potential without any safety concerns. You can even do the opposite and get better fuel economy!
 3) Exhaust Muffler
A full exhaust upgrade can be costly, but a larger and nice-looking muffler (essentially just the end of the exhaust) is affordable and can make the car sound better. As the name suggests, the 'muffler' is actually partly designed to reduce or 'muffle' sound, but those who want to be noticed and show off their engine power prefer a louder growl.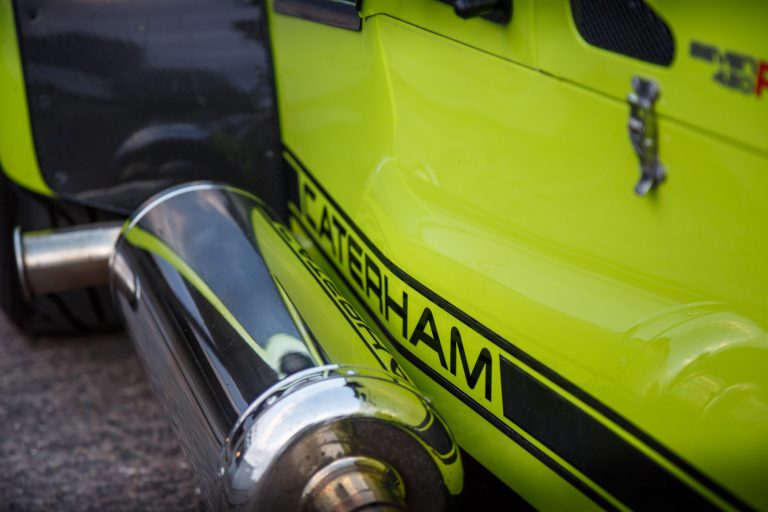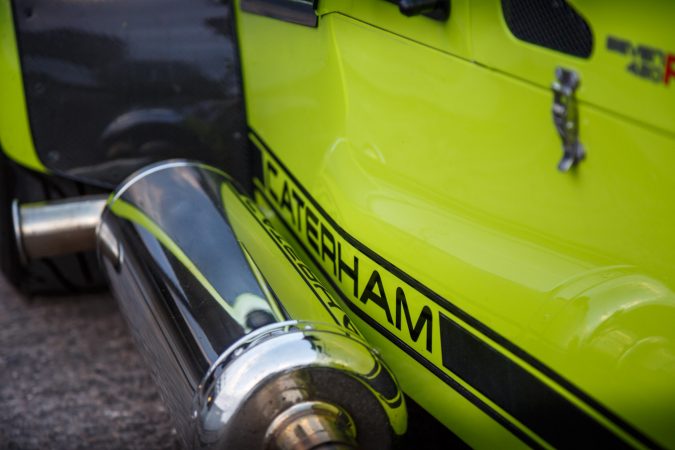 You might even see a slight performance boost if more air and fumes can escape, but you'd need a more expensive series of mods to significantly increase horsepower.
The air filter can help …
4) Panel Air Filter
Your car's air filter is one of the most important parts to maintain to ensure peak performance, though, in essence, it can just be a bit of paper. Its basic job is to filter out debris, dirt, and other impurities from entering your engine, causing damage and reducing combustion.
The more clean air that flows easier into the engine, the more efficient it is at doing its job—that means better performance.
A panel filter is a simple and cheap upgrade over the stock air filter that will increase horsepower. You might even find your car feels a bit more responsive.
Tip: If you're struggling to cover even the cheapest of car mods, you might consider a $500 online loan to tide you over until payday.   
5) Lower Your Car
Lowering your car is an inexpensive adjustment that looks great (especially when coupled with a new body kit) and can also improve performance. However, don't go too far else you could end up damaging the bodywork and breaking the law.
You should still be able to tackle all the humps and bumps in your daily drive!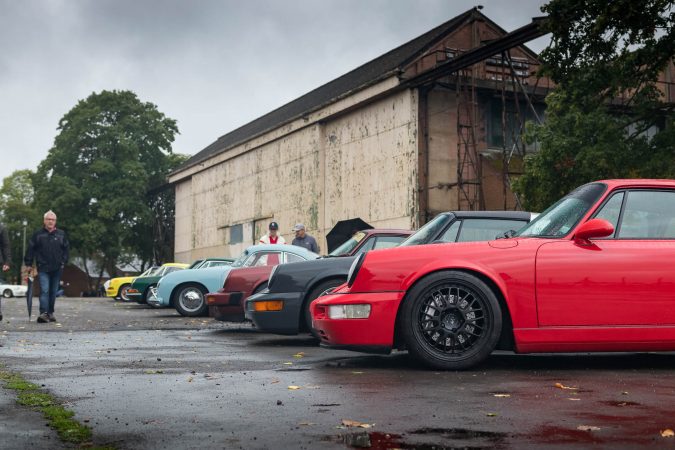 Ultimately, handling is improved by reducing air-drag under the vehicle and giving better traction. Who doesn't want that? 
6) Simple Visual Tweaks and Accessories 
There are a lot of inexpensive visual upgrades and accessories that can make your car look a lot higher value without breaking your bank balance.
You don't need new seats if you purchase stylish seat covers and every car benefit from mats.
Headlight and window tinting can look nice (and is legal) if done correctly while upgrading your internal lights can play off the color scheme.
If you can't afford a roof wrap, what about a less expensive wing mirror wrap?
Thinking outside the box can result in a unique looking vehicle that turns heads! 
We hope our list has sparked your imagination—there are a lot of simple, yet effective mods that can be done cheaply. 
Have you modified your car before? What didn't cost you a lot, but you liked the most? Let us know in the comments below!