Traffic accidents can come with a high cost. Crash victims in Missouri claimed property damage valued at over $535 million in 2021, and insurers paid $497 million to repair or replace their damaged cars or other property. Even more significantly, people injured in crashes incurred $708 million in losses, of which insurers paid $660 million.
To these numbers, you can add amounts paid in increased insurance premiums, loss of productivity when you return to work before fully healing, and other costs associated with your crash. Fortunately, you can increase your odds of avoiding these costs with just a few tips.
If you do get injured in a crash, consider contacting a car crash lawyer in Kansas City to learn more about your rights and options to file a personal injury lawsuit.
Missouri Crashes and Their Costs
According to the Missouri Traffic Safety Compendium, Missouri had 127,485 total traffic accidents in 2022. These accidents included 1,678 collisions with pedestrians or cyclists and 25,074 single-vehicle crashes. Thus, the state had 100,733 multi-vehicle collisions. Of these, 12,322 happened in Kansas City.
The state requires all automobile owners to buy:
BIL and PDL coverages do not pay the policyholder for their losses. Instead, they only pay third parties who suffer injuries or property damage due to a crash caused by the policyholder. More importantly, they do not necessarily cover all losses — only those that fall within the policy limits.
You could incur the following expenses even if you and the other driver have insurance:
All your losses if you caused the crash
Losses incurred by others in excess of your policy limits if you caused the crash
Your losses in excess of the other driver's policy limits if the other driver has no assets
Thus, you could incur substantial losses, especially if you caused the crash, suffered a catastrophic injury, or caused a catastrophic injury or death.
Six Tips for Avoiding a Costly Car Accident in Kansas City
The best options for avoiding a costly Kansas City car accident are to avoid causing a crash and minimize your losses if you are in a collision. Some ways to accomplish these aims include:
1. Buy Adequate Auto Insurance
Missouri sets the minimum insurance needed to register your vehicle, though you can purchase additional insurance if desired. Specifically, you can increase the policy limits for your BIL, PDL, and UM coverages. You can also buy additional coverage, including collision and MedPay.
Collision coverage pays you for damage to your car regardless of who caused the crash. The benefit of this coverage is that you will always get compensated for your property losses. The disadvantage is that this coverage can significantly increase your policy premium.
Medpay coverage pays you for your injuries regardless of who caused the crash. The downside of this coverage is that it typically has low policy limits since insurers designed it as a temporary measure that allows you to get medical treatment after an accident.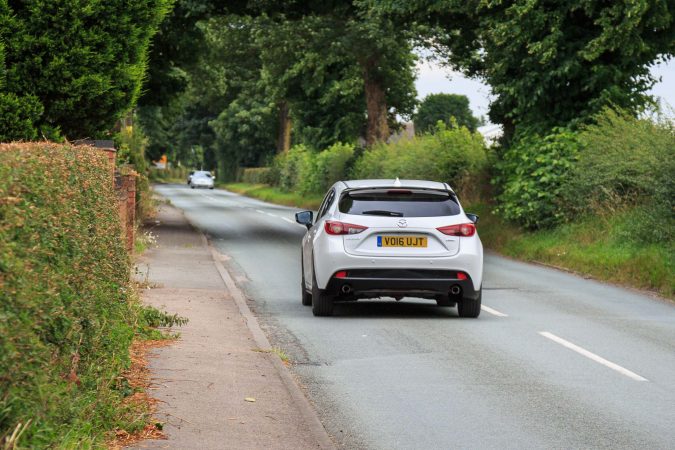 2. Put Your Phone Away
Distracted driving was one of the top causes of crashes in Missouri in 2022. Distractions caused over 14,800 car accidents, resulting in 84 deaths and over 5,600 injuries. A significant number of these crashes resulted from cell phone use.
Distractions take your attention away from driving. As a result, you might not spot traffic or road hazards until it's too late. For example, at 65 miles per hour, you cover 95 feet during a brief one-second distraction.
3. Obey Traffic Laws
The top five causes of crashes identified by the Missouri Traffic Safety Compendium were:
Missouri crash reports blamed these causes for over 37% of all crashes in the state. Just avoiding these dangerous behaviors can significantly reduce your odds of causing a collision and becoming liable for the losses your crash might cause.
4. Watch for Vulnerable Road Users
Vulnerable road users like pedestrians, bicyclists, and motorcyclists have almost no protection in a collision. When you hit them, they can suffer catastrophic harm like brain and spinal cord injuries and amputations.
Your BIL insurance will cover the crash victim's losses up to the policy limits. But catastrophic injuries could cost significantly more than your policy limits. As a result, you might become personally liable for tens or even hundreds of thousands of dollars in losses.
Many collisions with vulnerable road users happen when drivers fail to pay attention to them. You can reduce your risk of hitting a vulnerable road user by yielding at crosswalks, checking your blind spots before changing lanes, and watching for these road users at intersections.
5. Drive Sober
Although intoxicated driving was not a leading cause of crashes, it caused more fatalities than any other driving behavior. In 2022, intoxicated drivers killed 202 and injured 3,081.
You can avoid causing an intoxicated driving crash by:
Identifying a designated driver
Calling a taxi or rideshare
Refraining from drinking when you know you need to drive
Avoiding intoxicated driving keeps you from criminal liability that could result in costs associated with a criminal defense attorney, fines, imprisonment, and suspension of your driver's license.
6. Wear Your Seat Belt
Seat belts are highly effective at limiting your costs by reducing the severity of your injuries. They reduce your risk of death by up to 45% and your risk of injury by up to 50%. As a result, you could incur lower medical costs and increase your odds of getting compensated for your injuries.
Avoiding Costs by Avoiding Crashes in Kansas City, MO
The most efficient way to avoid the costs of a crash in Kansas City, MO is to avoid getting into crashes. But in many cases, you cannot avoid an accident. When you get into a collision, you can still protect yourself by having adequate insurance and wearing your seat belt. With these simple tips, you can reduce your costs after a car accident.