Cars are essential for meeting our daily travel and commuting needs, particularly in a pandemic. Taking public transportation might not be the best choice. Many trustworthy car finance specialists can assist you in selecting the appropriate used car model available in the car market and the financial aid required. You should be able to find a decent used car for £6000 or less if you meet a few simple guidelines. The cars and SUVs mentioned below are a great place to start.
1. BMW 330 Ci
Unfortunately, the chances of finding a BMW M3 for £6,000 that's not a risk are low. You can opt for a BMW 330Ci convertible or coupé instead because, frankly speaking – a BMW is a BMW. The key distinction between a coupe and a convertible is that convertibles have a system for retracting the top, while coupes do not.
A resounding straight-six engine is available with 231 horsepower. With agile handling that complements each of the three capable powertrain options, this BMW sets the benchmark for success in the luxury small car segment. The appeal is further enhanced by spacious, luxurious seating and one of the biggest trunks in the class. It ensures an overall good driving experience.
2. Ford Fiesta
Over 76,000 Ford Fiesta passenger cars were registered in the UK for 2019.
Opting for a used Ford Fiesta would provide you with one diesel engine and one petrol engine. The diesel engine has a capacity of 1498 cc, while the petrol engine has a capacity of 1499 cc. It comes with a manual transmission option. The Fiesta has a mileage range of 17.0 to 25.01 kmpl, depending on the variant and fuel level.
The Fiesta has a length of 4320mm, a width of 1764mm, and a wheelbase of 2489mm. The Fiesta ST's muscular engine lets this Ford accelerate quickly, and its supple handling makes it easy to drive. It's available in sedan and hatchback body styles, and the cabin is well-built.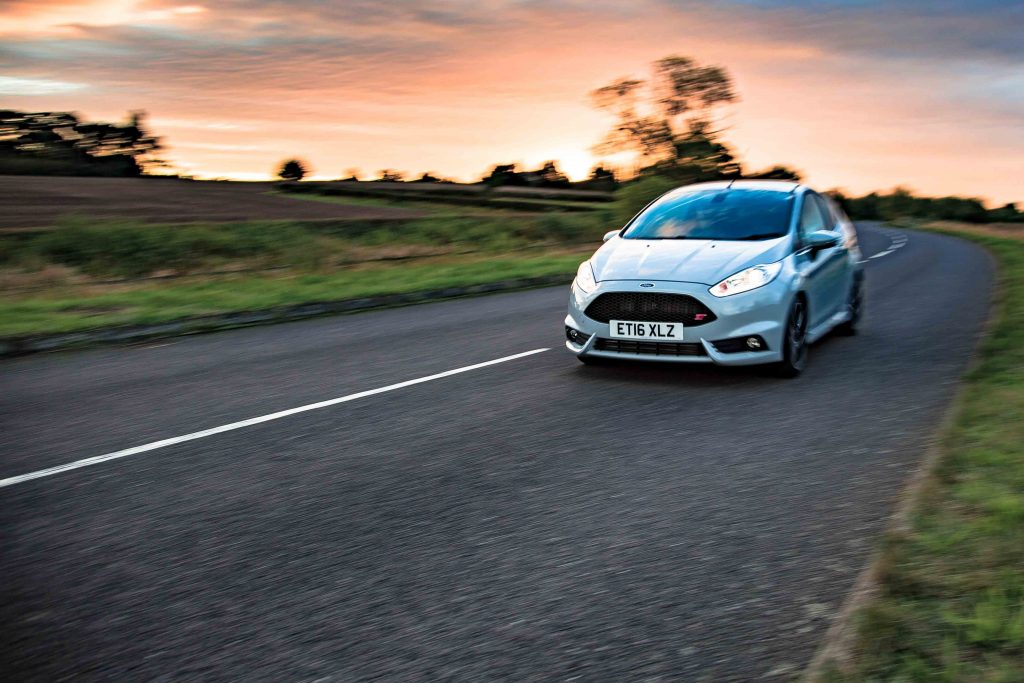 3. Vauxhall Astra Hatchback
The Astra was revised in 2019, but the exterior design remained largely unchanged, except for a lower ride height and tweaked lights and bumpers. The car's aerodynamics were strengthened by lowering the ride height by 10mm, and the engine and the automatic gearbox lineup were fully overhauled. It also outperforms the Renault Megane, SEAT Leon, etc., in terms of performance and relative comfort.
There's even more interior space than ever before. All have three cylinders and a turbocharger, which is becoming more common for increased power and decent performance. The smallest turbo petrol engine is the 108bhp 1.2-liter, a powerful and reliable engine capable of returning up to 54.3mpg and emitting 120g/km of CO2.
4. Honda CR-V
Honda CR-V is one of the most reliable SUVs in the market. It implies you should be able to rest assured that as you spend your hard-earned funds on a vehicle to transport your families, it will only cost you the price of regular insurance and maintenance to keep it running. With ample pulling power low in the engine's rev range, the 2.2-liter diesel can return more than 40mpg, decent for this type of car.
Two infant seats have Isofix mounts in the rear. Three people can sit comfortably around the back, and the boot space is large, at 556 liters.
5. Skoda Octavia Estate
Since Volvo's estate cars discarded maximum load-carrying in search of elegance, the Skoda Octavia Estate has become the functional wagon of choice for families. With the back seats folded down, there's enough room – 610 liters in five-seat mode and 1,740 liters, thanks to the longer rear end.
The engine portfolio was recently updated to include the VW Group's new petrol and diesel engines. There are four turbocharged petrol engines available: a 113bhp 1.0 TSI 115PS three-cylinder, a 148bhp 1.4 TSI 150PS, a 148bhp 1.5 EcoTSI with fuel-saving cylinder deactivation, and a 2.0 TSI in 230PS (227bhp) and 245PS (242bhp) guises, the latter only in the vRS.
For a used car, this is excellent value for the subject price range.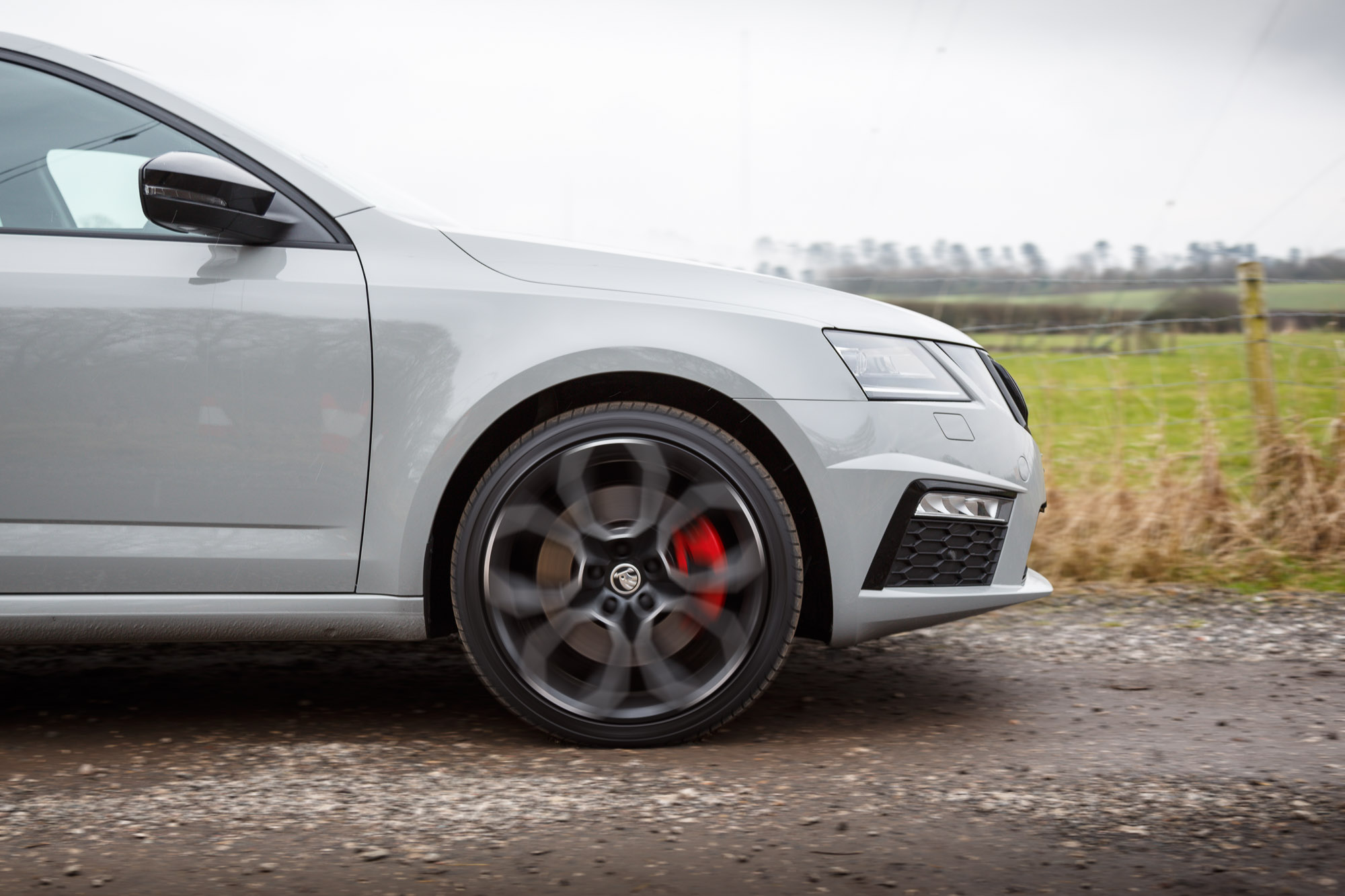 6. Seat Ibiza
Seat refers to the three-door Ibiza as a coupe, although it is simply a hatchback. Apart from that, the previous generation Ibiza is an attractive vehicle with a discreet and sporty appearance. The suspension is responsive enough to handle rocky roads but powerful enough to hold the Ibiza level in corners.
For a £6,000 budget, you have a range of possibilities; choose a smaller 1.2-liter petrol engine over a larger 1.4-liter engine with more power and lower operating costs. Interior space is one field where there are no reasons for questioning.
SEAT has taken advantage of Ibiza's larger mechanical underpinnings to build a compact car with a huge interior. The back seats comfortably fit two adults or three kids with a 355-liter boot.
7. Peugeot 208
If you're picky with your car selection process, a 208 will have just what you're looking for. The Allure spec models are the most well-equipped, consisting of a wide petrol and diesel range models in several sizes, so you'll be able to find an exact model to meet your needs, whether you want more economy or more strength.
These engines are also fitted with the Stop & Start system, making them more economical due to their optimized fuel consumption.
Tips To Remember
Buying a secondhand car from among several models is a challenging and huge choice to make. Aside from knowing the best used cars for £6000, here are some vital points to keep in mind before making the final payment for a used car:
Research the car's history.
Visually check the car's frame for any dents or scratches.
Check all mechanical portions under the hood to ensure proper wiring and functionalities.
Check the mileage.
Check the level of the tires.
Go for a test drive or two.
Check the air-conditioning, climate control, and car interior.
Test the car's sound system.