Welcome! Are you planning a trip to Australia and looking for the perfect car rental to help you explore the serene beauty of the continent? Indeed Australia is vast; it is nearly impossible to completely explore it with taxis and public transport if you are on a tight budget and have a long bucket list.
This leaves car rental services the ultimate choice if you specifically want to tour Australia, Darwin, or any other city of the Northern territory. If you are planning for any of the Car hire Darwin has, you need to stay here with us till the end! Considering the large array of car rental options, and with so many choices, it can be overwhelming to know what to look for.
In this guide, we'll take through some essential factors to consider when hiring a car rental in Darwin, so you can have a stress-free and enjoyable trip. From choosing the right car to teeny tiny important things you might overlook, let's dive in.
1. Go Through Australian Driving Rules
Before you start driving in Darwin, it's important to familiarize yourself with the rules of the road. Here, you drive on the left-hand side of the road, and the speed limits are in kilometres per hour.
This can be a bit tricky if you're used to driving on the right-hand side, so take your time and be extra cautious until you get the hang of it. Be sure to stick to the speed limit, as speeding fines in Australia can be steep.
You must also keep in mind to wear a seatbelt at all times, and children under seven years old to be sat in an approved child restraint. Also, don't forget to carry your driver's license with you at all times, as you may be asked to present it to the police or rental company. For documents, you just need your driver's license and a credit/debit card.
2. Choose The Right Car And Right Price
Choosing the right car for your Australian road trip is crucial. Consider the type of terrain you'll be driving on, as well as the number of people and luggage you'll have in the car.
If you're planning to drive off-road, a four-wheel drive with high clearance is essential. On the other hand, if you're sticking to the highways, a smaller car will be more fuel-efficient and easier to park.
If we talk about Darwin specifically, the charges for car hire Darwin largely vary from company to company on the basis of the type of car you choose and duration. Usually, the car rental Darwin serves is higher near the tourist spots. Here's a rough estimate of what you can expect.
Economy hatchback cars cost AUD$49-63 ($51 on average) for 24 hours
 Premium sedans cost AUD$46-97 ($67 on average) for 24 hours
SUV costs AUD$55-103 ($72 on average) for 24 hours
Luxury costs AUD$92-188 ($122 on average) for 24 hours
The sedans and smaller car hire Darwin provides cost almost 32% lesser in August which is approximately $46 and $34 per day, respectively. Whereas SUVs cost 24% lower and luxury cars cost 26% lower making them $56 and $92 only, respectively.
3. Check The Rental Terms And Conditions
Before you sign on the dotted line, make sure you read and understand the rental terms and conditions.
For car rental Darwin services, pay special attention to the insurance coverage and any excess fees (excess cover). It's a good idea to take out additional insurance to reduce liability and cover any damages or accidents that may occur. Extra cover may also help you recover stolen stuff from the rental car.
A restricted budget may make you waive the thought of insurance but this can later cost you an arm and leg in case of an accident. In such a case, you will be expected to pay for the damage to both the rental car and the vehicle in a collision. You may also be expected to pay medical expenses.
Also, don't forget to check the rental agreement for any restrictions on where you can take the car. Some rental companies may restrict driving on certain roads or in certain areas.
4. Count On Kilometers
Restricted kilometres at a low price may seem overwhelming at first but this may cost you much more than you could imagine if you have a lot of things to discover in Darwin or haven't done in-depth research about the policies.
Unlimited kilometres are a safe choice to stick to the budget and enjoy everything to the max. One of the reliable car hire Darwin unlimited km providers is Territory Car Rentals, which along with providing unlimited kilometres also offers competitive pricing and transparent policies.
5. Research And Plan Your Route
The first thing you should do before renting a car is to research and plan your route. Australia is a huge country, and depending on the distance you want to cover, you might need to adjust your itinerary.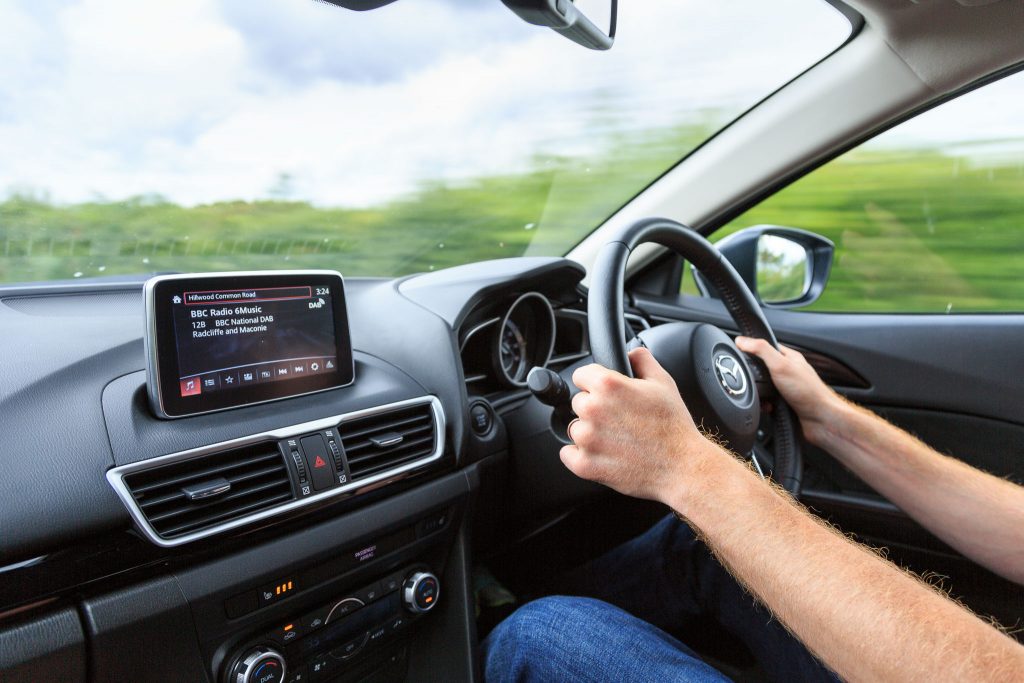 Be realistic about how far you can drive in a day, and don't forget to factor in breaks and rest stops. Consider the season and weather conditions, as some routes may be closed during the rainy season or summer months due to bushfires.
When planning your route, check out some of the popular driving routes in Australia, such as the Great Ocean Road, the East Coast, or the Outback. Alternatively, you can create your own itinerary and include stops at national parks, beaches, and small towns along the way. Planning your route in advance will help you avoid getting lost and make the most of your time on the road.
6. Stock Up On Supplies
Car hire northern territory services are indeed smooth but you need to buckle up and plan things beforehand. It is a vast region, and it's easy to drive for hours without seeing any gas stations or shops. Before you hit the road, make sure you stock up on supplies, including food, water, and petrol.
Plan your route carefully and make note of any towns or rest stops along the way. Bring a map or GPS device with you, as cell phone coverage can be spotty in some areas. You will receive the car rental Darwin with full fuel and you are expected to return the car with a full tank too.
The price of fuel keeps on fluctuating. Just to give an idea last week, the fuel cost $4.20 on average. The price can vary from city to city and the time of the year.
7. Be Prepared For Wildlife
Australia is known for its diverse wildlife, including kangaroos, wallabies, and koalas. However, while these animals may be cute and cuddly, they can also be dangerous if you hit them with your car.
Be especially cautious when driving at dawn or dusk, as this is when animals are most active. If you see an animal on the road, slow down and honk your horn to scare them away. Never swerve to avoid an animal, as this could cause you to lose control of the car.
8. Pay In Local Currency
Even though you might have the option to pay in US dollars or any other currency, to avoid unnecessary expenditure, pay in Australian dollars.
The rental company will save you from the hassle and convert your payment to the local currency. However, making you bear unnecessary conversion costs. Whereas your bank can process your credit card in any currency you want, saving you dollars.
Other Important Considerations
 No need for an international driving permit
 Inspect the car carefully and click pictures before you drive away
Only 0.05% of alcohol is allowed while driving. Learners are expected to be completely alcohol-free.
A smart move is to hire before reaching Australia
What Is The Legal Age For Car Hire Darwin?
The legal age for driving in Australia is 18. However, the legal age for car rental in Darwin is 21. Along with an open license, you should also have held its possession for at least 12 past months. Some companies even might impose additional charges if you are under 25 and a limitation on car rental after 75.
Final Thoughts
There are unlimited car rental options in Darwin, Australia and it is quite difficult to find the right one. If you are looking for car hire Darwin offers, Territory Car Rentals is a trustable choice. The business is owned by a local family that has a vast range of vehicles and packages to offer. The steal point is their affordable car rental services unlimited kilometres, and no cancellation fee.