I recently attended the Lancaster Insurance Classic Motor Show at the NEC earlier this year. I was there as Press with Motor Verso, so I had a camera and tripod in my hands pretty much all day. I learnt a lot, so here are 8 top tips if you ever find yourself filming a car show.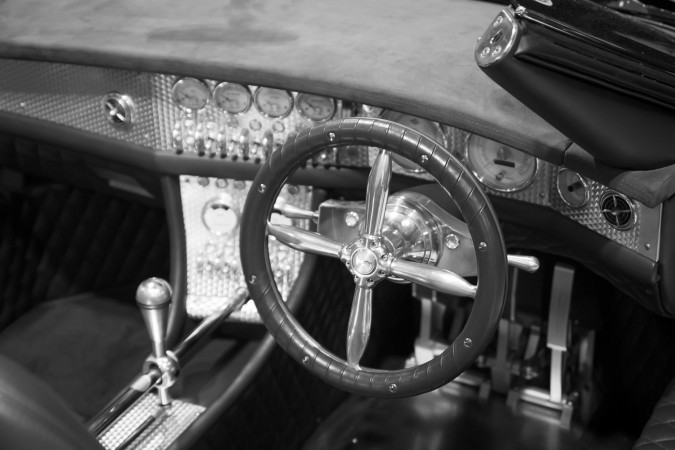 1. Research Beforehand
This might seem fairly obvious, but finding out as much as you can before you even walk through the doors will give you a great advantage. Press will usually be allowed entry an hour or so before the general public – so use this time wisely to grab shots of the cars that you know will be popular, drawing a heavy and obstructive crowd.
Doing your research will also tell you about special exhibits or demonstrations during the show. You'll need to know where they are and what time they start. Knowledge is power…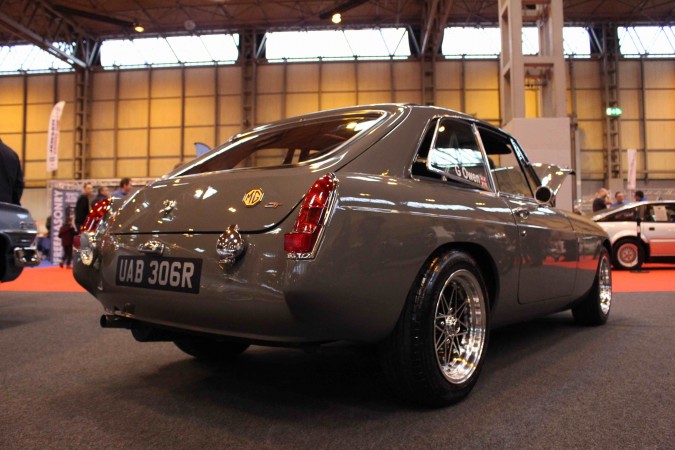 2. Plan Your Route
Knowing where to go is one thing, but actually getting there is a whole new challenge. There can be thousands of people at these events, and at the Classic Motor Show there were almost 2,000 vehicles on show, spread across five giant event halls. You'd probably walk a mile from one side of the show to the other, so I had to plan my route.
If the event is big enough, you'll be able to download a map. Spend some time planning the most efficient and video-effective route – it's easy to get lost and there's only so many times you can pass that spotless VW Golf without getting frustrated.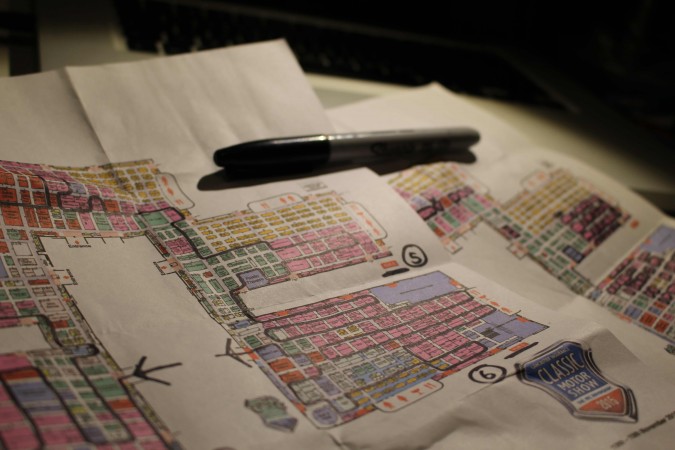 3. Be Prepared for the Day
You'll be on your feet all day, and it'll be a long day, trust me. Make sure you carry everything you might need in a bag; water, snacks, jacket (if it's cold/outside), money, ID, your map, other camera gear and anything else you might need.
Remember to stop every hour or so to have a drink and a bit of food.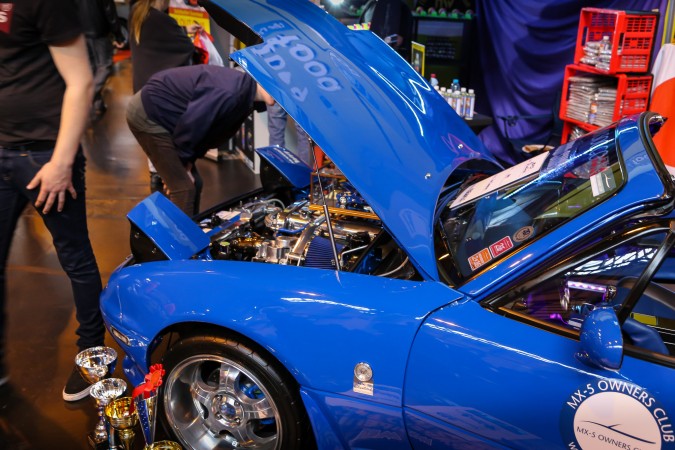 4. Don't Just Film the Cars
It might sound odd I know, but an interesting automotive film doesn't just show cars. Capture the people, the location, the atmosphere, the sounds. When you're editing you never know when you'll need a filler shot….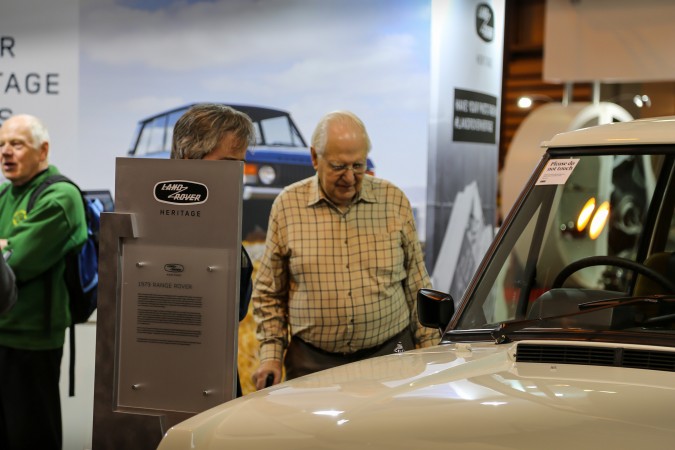 5. Talk to People
Don't be afraid to put the camera down for a few minutes to talk to a fellow petrolhead about their pride and joy. Ask them what it's like going to their first Tercel car show. Usually they'll be excited to talk about it, and you may even learn something new. You never know, they might let you look inside – or sit in it…
Just make sure you send them a link to your video when it's done, courtesy goes a long way.
6. Exploit Your Press Pass
If you find yourself filming a particular show for a company or website, chances are you'll have a press pass. If not, you'll have to make do. A press pass is a wonderful thing. You suddenly become the VIP that nobody ever sees – hidden behind a lens. With your powerful piece of laminated paper around your neck, you can get into restricted areas of the show, where the public are denied access.
For example, at the Classic Motor Show, Silverstone Auctions was holding an auction event. I won't tell you about the range of expensive and rare machines that went under the hammer, but I can assure you that it was all extremely precious metal. Back to my point, the area was cordoned off to the general public, unless they paid a £15 entry fee.

Press? 'Go right ahead, Sir!'

7. Accept That There is Always Something You Will Miss
The show was a few days ago – pictures are starting to appear on various websites. You're looking through…wait…what?

'Where on Earth was that Escort rally car, and that Aston Martin LM racer?'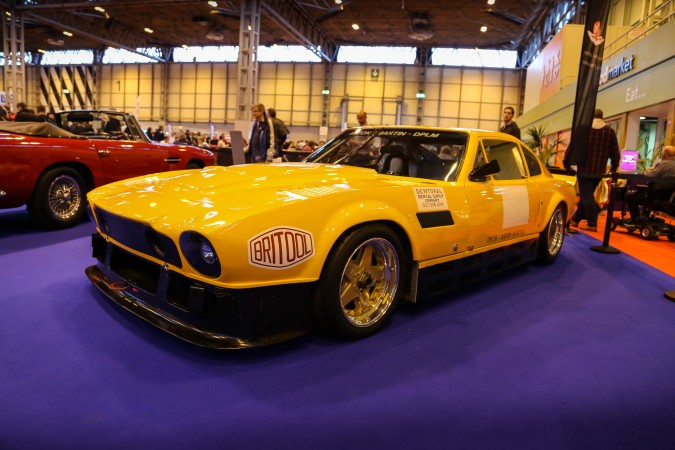 Seeing pictures of all the cars you missed is pretty frustrating, especially after all the planning you may have done. Don't stress though, you may have missed some cars, but you'll have captured great material of others. I guarantee that every photographer/videographer at the show will have missed something.

8. Don't Forget to Enjoy Yourself
You're at a car show! Your petrolhead senses will be off the charts – beautiful vehicles left and right, hundreds of people to talk to, the smell of fuel and fresh rubber lingers in the air….you're in heaven, so enjoy it. There is nothing wrong with pausing for 5 minutes to have a gawk at that gorgeous Jaguar XJ220 or that flawless Ferrari Testarossa.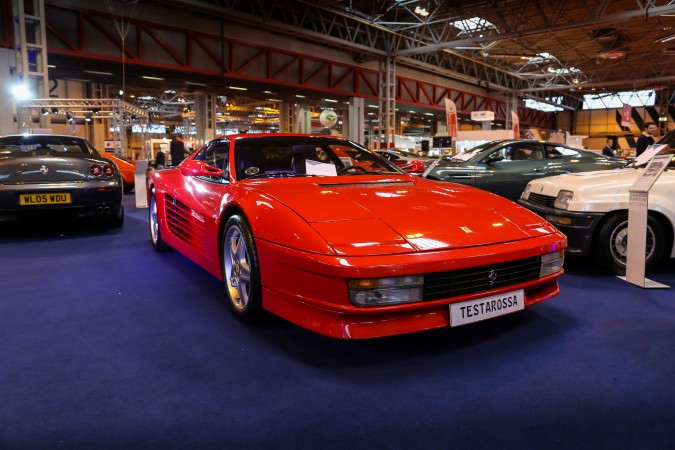 At the end of the day, your video is yours to create. Whatever you come up with will be worth watching!
If you're curious, here's my video of the Classic Motor Show:
Check our photo gallery of the show here.