The Long-Awaited Reveal
There's no better place to reveal a new car model than a roaring stadium full of enthusiastic fans. And that's precisely what AC Cars did. The new AC Cobra GT Roadster was recently unveiled at the world-famous Tottenham Hotspur Stadium, a mere 25 miles from where the company was first established.
The novel design, coupled with a powerful 5.0-litre V8 engine, had attendees and VIPs eager for more.
Meeting the AC Cobra GT Roadster
The AC Cobra GT Roadster isn't just any roadster – it's the epitome of modern sports car engineering, yet remains true to its roots. The car is the result of four years and multi-million Euros of investment, and while only 250 examples are expected to be produced each year, each one is bound to be a collector's piece.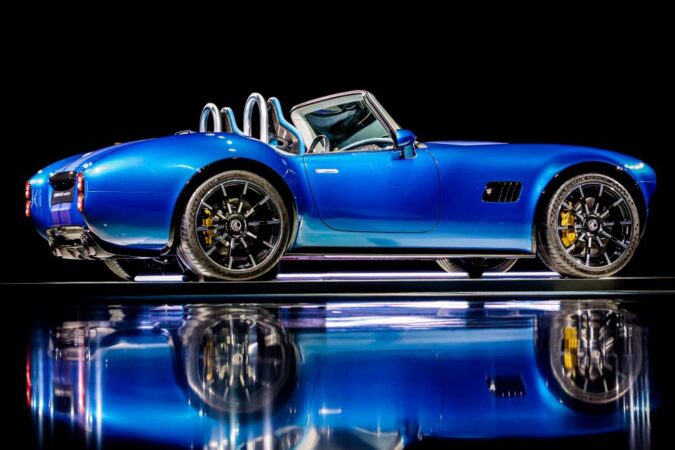 What's New in the GT Roadster?
While larger than the original AC Cobra, the GT Roadster stays true to its lineage while incorporating 50 years of design evolution. Its cabin is large enough for drivers over six feet tall, and the advanced drivetrain and control technologies provide validation of its grand tourer credentials.
The new chassis has a wheelbase of 2570mm and is designed to enhance the car's handling and agility. Coupled with a lightweight carbon-composite body, the new AC Cobra's kerb weight remains under 1450kg.
Power and Performance
The GT Roadster draws its might from a powerful V8 engine, available in two configurations: a naturally aspirated 5.0-litre V8 or a supercharged version. The supercharged GT Roadster, developing up to 654bhp and 575 lb-ft, is capable of sprinting from 0-60mph in just 3.4 seconds.
To complement these engines, two gearboxes are available: a 6-speed manual gearbox for purists or an advanced 10-speed automatic gearbox with steering-wheel-mounted shift paddles.
The Exquisite Cabin
As befits such a high-end vehicle, the GT Roadster's cabin features unique hand-finished elements, with a blend of advanced, resilient fabrics and traditional materials. The attention to detail and respect for the car's heritage is evident in every aspect of the design.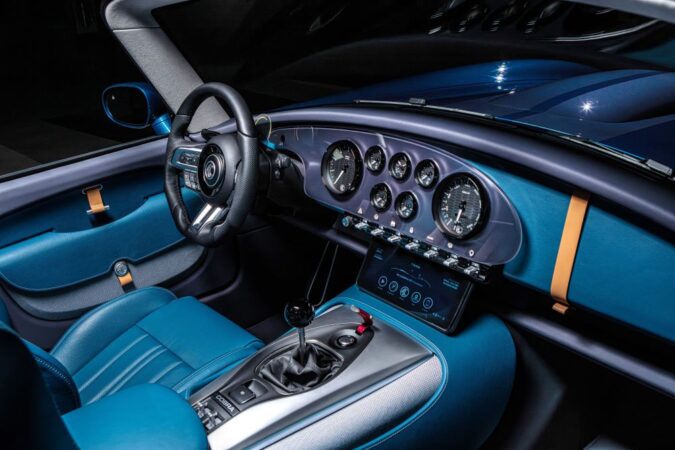 Getting Your Hands on One
The AC Cobra GT Roadster is now available for order worldwide. Interested customers can schedule a personal consultation with a member of the team or reserve their new AC Cobra GT Roadster at accars.eu.
About AC Cars
Established in 1901, AC Cars is Britain's oldest vehicle manufacturer. Over the years, the AC Cobra has remained a legend for its unique design and unmistakable shape. With production limited and each car built to an exacting standard, it remains a vehicle reserved for an exclusive clientele.
The new AC Cobra GT Roadster continues this legacy, paying homage to the company's history while embracing the future of automotive design.