Alfa's Entry Into The Hardcore SUV Game Is Coming In 2018
The Alfa Romeo Stelvio has been a bit of a dark horse in the SUV ranks, whilst ranking well in the Euro NCAP crash tests with a full 5 star ranking and reviewing well from most automotive outlets the Stelvio has flown under the radar for most drivers. Maybe this is why Alfa have just announced the Alfa Romeo Stelvio Quadrifoglio, the newest and fastest version of the Italian SUV to be released in 2018.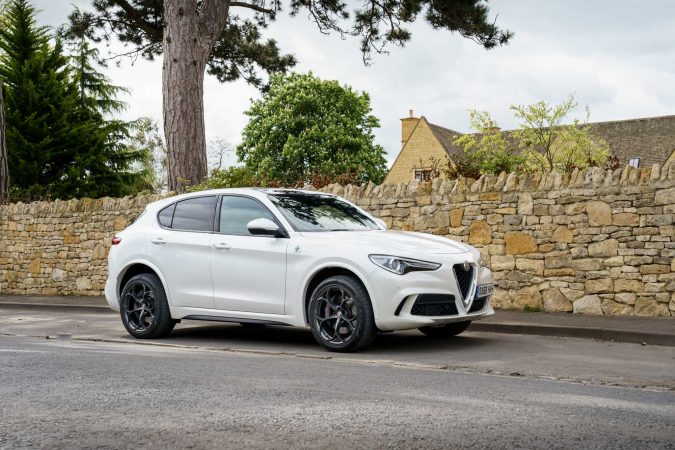 510BHP, 600Nm Of Torque All From A Little 2.9 Litre Biturbo V6
The Stelvio Quadrifoglio is Alfas answer to the BMW X5M, basically the fast version of the SUV and with a 0-62 time of 3.8 seconds it is the fastest SUV in its class. That incredibly quick time is thanks to its new biturbo 2.9 litre V6 engine producing 510BHP and 600Nm of torque, that teams with an 8-speed automatic gearbox to power the SUV to a top speed of 176MPH. The bigger engine means the Stelvio does gain a little weight over the svelte 1660KG of its less powerful family members. Weighing in at 1830KG the Alfa Romeo engineers have tried to limit the weight gain through the use of aluminium in the engine, suspension, brakes, doors, wheel arches and bonnet along with the use of a carbon fibre driveshaft. Despite the weight gain the Stelvio Quadrifoglio still manages a perfect 50-50 weight distribution.

Alfa Romeo Stelvio Quadrifoglio Always Delivers A Natural, Instinctive Drive
Alfa Romeo says that their new double wishbone front suspension system with semi-virtual steering axis maintains a constant contact patch of the tyre when cornering providing outstanding levels of lateral grip. "But regardless of speed and conditions the Alfa Romeo Stelvio Quadrifoglio always delivers a natural, instinctive drive." The rear suspension on the Stelvio Quadrifoglio uses an Alfa patented four and a half link multilink system which allows an electronically controlled damper system to adapt to driving conditions instantly, and allows the driver the choice of performance biased of comfort oriented handling.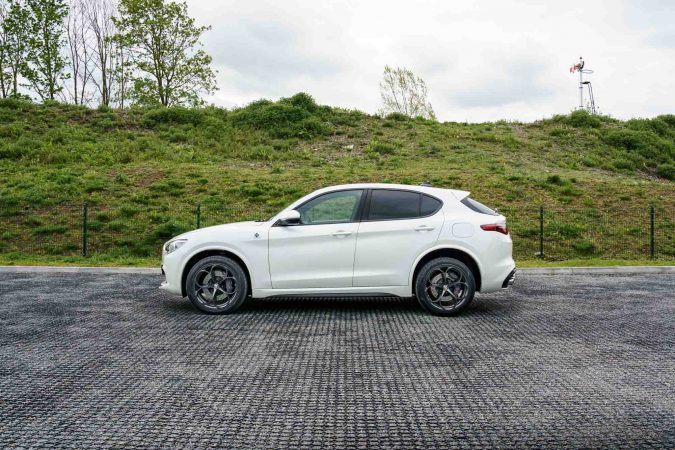 Form And Function Combine To Create One Of The Best Looking SUVs On Sale
Alfa say the Stelvio Quadrifoglio's looks are inspired by the idea of 'necessary beauty', the combination of form and function taken to the extremes. The Stelvio Quadrifoglio's looks are not only there to look good but to improve anything from speed, handling, power and aerodynamics. Alfa say, "this approach is clearly reflected in the structural vents in the bonnet, the intercooler air vents at the side, the sporty side-skirt and the massive body coloured wheel arches and the four exhaust tips." But Alfa hasn't forgotten about tradition amongst all this talk of aerodynamics, the nose of the Stelvio features the iconic and immediately recognisable 'Trilobo' motif and the 'Kamm' tail at the rear ensure that the design is rooted in Alfa Romeo tradition.
The Alfa Romeo Stelvio Quadrifoglio is to be released in the summer of 2018