The appropriate set of tires can make all the difference while navigating difficult terrain. The best off road all terrain tires are essential for anyone who frequently travels difficult roads, whether they are avid off-roaders, adventurists seeking the road less taken, or just regular drivers. In this article, we'll examine and contrast four leading contenders: the BFGoodrich All-Terrain T/A KO2, Giti 4×4 AT70, Michelin LTX A/T2, and Cooper Discoverer AT3 4S. To make our assessment, we'll take important aspects like performance, durability, off-road capabilities, and user comments into account.
BFGoodrich All-Terrain T/A KO2
Performance:
A popular tire in the all-terrain category is the BFGoodrich All-Terrain T/A KO2. It is renowned for delivering superb performance both on and off the road. On a variety of terrain, including mud, gravel, and snow, it offers exceptional traction thanks to its aggressive tread pattern and sidewall construction. The interlocking tread blocks and siping of the tire also help to increase traction in slick conditions.
Durability:
The KO2's durability is one of its best qualities. It is built with a strong, reinforced sidewall that resists tearing and punctures. This tire is a great option for people who frequently travel over severe terrain because it is made to endure the worst circumstances.
Off-Road Capabilities:
Regarding off-road performance, the BFGoodrich KO2 impresses. It excels in rocky and uneven terrain because of its tough construction and aggressive tread pattern. This tire will offer you the traction and control you require whether you're squeezing through muck or climbing over boulders.
User Reviews:
The BFGoodrich KO2 has received overwhelmingly positive user feedback. Its off-road capability and enduring endurance are highly praised by users. However, some complain that because of its aggressive tread pattern, it can be a little noisy on the highway.
Giti 4×4 AT70
Performance:
The Giti 4×4 AT70 tire has become well-known for its consistent performance under a variety of circumstances. Giti's top-tier off-road product, with a stylish and bold pattern. The adventurer in you will love its toughness on all types of roads thanks to tank-inspired technology. Simulated crown pattern block with gravel design for improved traction on a gravelly terrain. It has a deep tread design with symmetrical grooves that provide exceptional traction in both dry and wet conditions. It balances on-road and off-road skills, even though it may not be as aggressive as some rivals.
Durability:
Durability was a priority in the design of this tire. Sidewall thickness up to 5.0 mm making it  resistant to cuts and punctures. Thanks to its 3.5 mm high "guardrail" protection bar and reinforced sidewalls that lock gravels to reduce sidewall damage. The higher natural rubber content in the tread compound results in a tougher tread with increased resistance to cutting. It is a good option for those who frequently navigate rough terrain because of this feature.
Off-Road Competencies:
In off-road situations, the Giti 4×4 AT70 performs admirably, navigating light trails and gravel roads with ease. Even though it isn't as aggressive as some of the other choices on this list, it offers a fair balance between on-road comfort and off-road performance.
User Reviews:
Giti 4×4 AT70 user reviews are generally favorable. Its dependability and durability are well regarded. However, some users point out that in challenging off-road situations.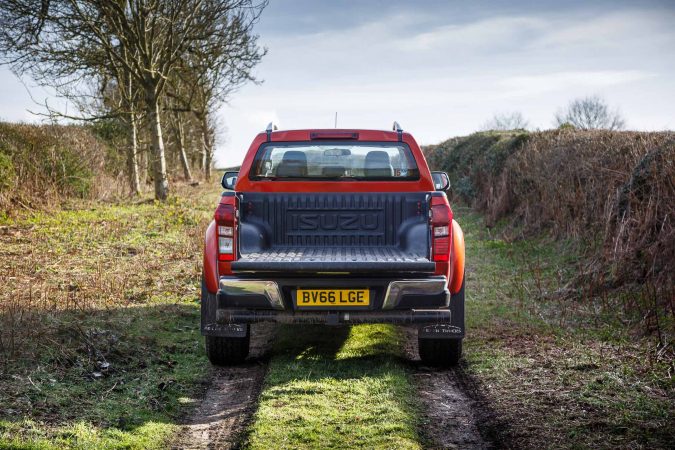 Michelin LTX A/T2
Performance:
The LTX A/T2 lives up to Michelin's reputation as a trusted brand in the tire industry. With its distinctive tread pattern, it offers good on-road performance and competent off-road handling. On icy and rainy roads, the tire's deep sipes offer exceptional traction.
Durability:
The LTX A/T2 is no different from other Michelin tires, which are frequently known for their longevity. It is a long-lasting option because of its robust design, reinforced sidewalls, and strong rubber compound.
Off-Road Competencies:
Although it may not be the most aggressive tire in our lineup, the Michelin LTX A/T2 can easily tackle light to moderate off-road terrain. It works especially effectively for drivers who frequently need to transfer between metropolitan streets and country roads.
User Reviews:
The Michelin LTX A/T2's customers value its peaceful and relaxing ride on the highway. It is frequently referred to as a superb tire for daily drivers who go off-road infrequently. However, for those who enjoy off-roading to the extreme, it might not be the ideal option.
Cooper Discoverer AT3 4S
Performance:
All-season, all-terrain tires are what the Cooper Discoverer AT3 4S is intended to be. It has a distinctive tread design with firm shoulder blocks that offer exceptional traction on a variety of terrain. It is renowned for being adaptable, making it suited for a variety of driving circumstances.
Durability:
The Discoverer AT3 4S from Cooper, a name that is often associated with toughness, comes up to that reputation. It is resistant to cuts and punctures thanks to its strong design and reinforced sides.
Off-Road Competencies:
When it comes to off-road performance, this tire delivers. It can manage muddy paths as well as dirt and gravel highways. It may not be as focused on extreme off-roading as some of the other tires on this list, but it's still a solid all-terrain option.
User Reviews:
The Cooper Discoverer AT3 4S's users value its adaptability and dependability. It gives a quiet and smooth ride on the highway, and it excels off-road, according to several users. It is frequently suggested as a versatile choice for motorists who require a tire that can handle a range of circumstances.
Conclusion
Your unique needs and tastes will eventually determine the best all-terrain tires for harsh terrain. The Giti 4×4 AT70, Michelin LTX A/T2, Cooper Discoverer AT3 4S, and BFGoodrich All-Terrain T/A KO2 each offer a special blend of performance, toughness, and off-road characteristics.
The BFGoodrich All-Terrain T/A KO2 is a top contender if you're a committed off-road enthusiast who frequently traverses difficult terrains because of its exceptional off-road performance and longevity.
The Giti 4×4 AT70 offers dependable performance and durability without making too many compromises in terms of comfort for people looking for a mix between on-road comfort and off-road competence.
The Michelin LTX A/T2 is a reliable option from a dependable company if you favor on-road comfort and are seeking for a tire that can tolerate sporadic off-road excursions.
The Cooper Discoverer AT3 4S is a solid choice that won't let you down for adaptability and a well-rounded performance over many terrains.
Keep in mind that choosing tires may also be influenced by the weather, the type of terrain, your driving style, and your budget. It's critical to assess your unique requirements and select the tire that best fits them. Additionally, think about getting specific advice from a seasoned tire merchant depending on your car and expected use. Whichever option you decide on, getting high-quality all-terrain tires will improve your driving and keep you ready for any terrain that may come your way.