Let's face it, the era of big, shouty, dinosaur-guzzling combustion engines are nigh on extinct. Yet, it's not necessarily a sign that all cars of the future would be dull or unexciting. Case in point, Alpine had recently commissioned students at Turin's Istituto Europeo di Design (IED) designs school to design a supercar. Not just any supercar, however, but one that conveys a futuristic sense of emotion and excitement.
And what they came up with is breathtaking, to say the least. While still a concept, I'm wishing for a world where the A4810 exists. Albeit, perhaps with a catchier name than one representative of Mont Blanc's peak height of 4,810 metres. But I digress. What you're seeing here is a hydrogen-powered, two-seater sports (or may we say, super-) car. It's a future that Alpine themselves might be looking to build someday.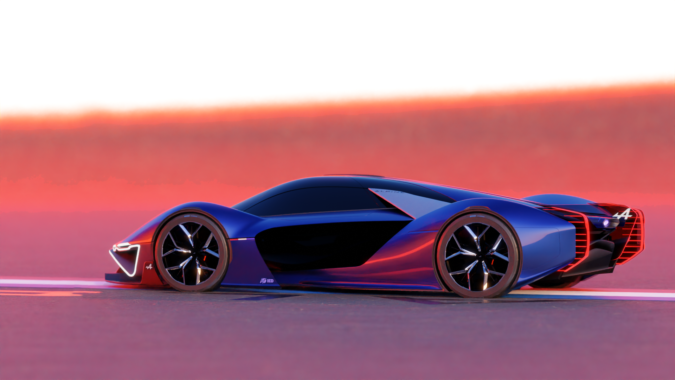 Raw Power Fuelled By Pure Hydrogen
Although, don't hold your breath that it'll make it into production. Even if Alpine does decide to make it, much of the tech around it might not be ready for some time. For now, though, this really long and very wide super berlinette does have some Formula 1 inspiration to it. In particular, how the A4810's hydrogen powertrain is laid out. With that in mind, you can expect a lot of aerodynamics at play.
Inside and out, it's just as cyberpunk-y as you might expect a 2035 concept car to look like. It's a sign of the times, as more and more automakers envision what the future of the car would be. Electric is a certainty, and perhaps other forms of renewable fuels. If and when we come to that, I can only hope that they'll be fun to drive, just as much as the A4810 looks like a blast to carve up a mountain road.