I'm a lover of innovations in the modern world and with the busy lives we lead how nice would it be to have an automated delivery system that would allow purchases from Amazon to go straight into the boot of your car while you're in the office or out shopping?
Amazon Prime – Audi Boot Delivery Trial
Amazon's Prime offering provides the option for super fast delivery, and there has even been talk of this happening by drone in the near future. Now, the latest innovation from Amazon is being trialed in Germany, Amazon are offering Audi-owning Prime customers the ability to get deliveries straight to their vehicles.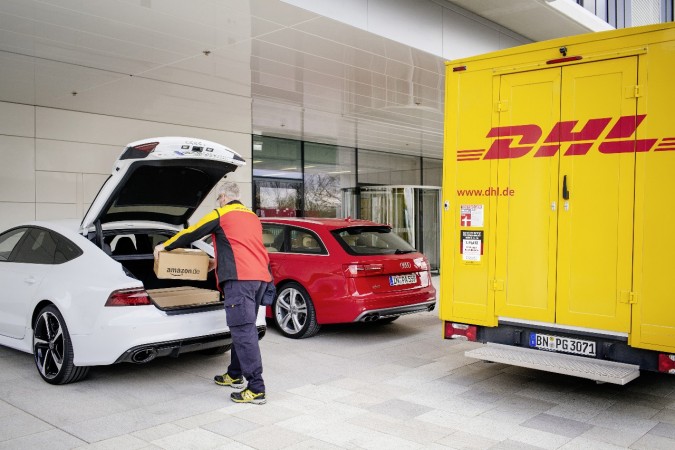 How will this work?
Customers involved in the trial will need to provide approximate locations for their car during the delivery period. DHL the company that will be making the deliveries will then have a one time access code allowing the delivery people to open the boot of the car to pop the parcel inside. Brilliant!
This innovation makes shopping at Amazon even easier and more flexible. It gives customers another way to receive their orders. – Michael Pasch, director of Amazon Prime