Are you thinking of getting yourself a new cruiser motorcycle and you are thinking which are the American made motorcycles that are out there available for purchase? If that's the case, you are at the right place because we are going to learn everything you need to know when it comes to purchasing an American made motorcycle.
On the market, there are a ton of brands to choose from. Some of the brands are foreign. While some of the brands are home brands. American brands. So, choosing an American brand could be a bit difficult. Since there are a ton of excellent motorcycles out there that are imported. But there are still some American brands that deserve your attention.
Depending much on what you are looking after. So, is the offer that is available out there. For example, if you are looking for a sport motorcycle, you won't find many good American products. Although there are some and we are going to list them in the article. But if you are looking for a cruiser, there are a ton of cruisers. That's why it depends on what you are looking after. But we are going to help you out.
In this article, we are going to learn why to choose American made motorcycles, then we will see the American brands that are deserving your attention. We will also cover the types of motorcycles and we will give you our list of best American made motorcycles. Lastly, we are going to sum everything and give our opinion on it and tell which motorcycle to go after. So, let's dive into it.
Why To Choose American Made Motorcycles?
If you are an American, then choosing a home brand is probably the way to go. Getting a motorcycle that was assembled in the US means that you support the economy by choosing a brand that is long-established or a fairly new brand that is still starting out when it comes to building motorcycles.
With getting American made motorcycles you also support the brands and help them establish themselves and also help them to engineer new and better products. This is of big importance. Because if they are not making a profit, they will stop innovating and will stop producing new motorcycles.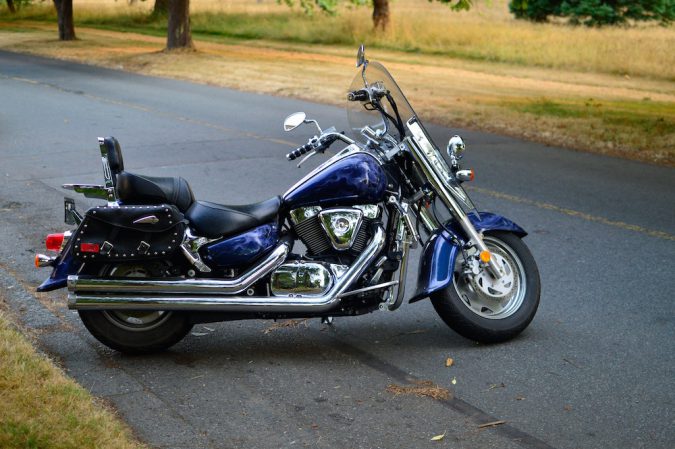 Not to mention the build quality which is much better when it comes to home-based products in comparison to ones that are imported from abroad and built under suspicious conditions. Even though when it comes to a proven brand you don't have to worry. But if the brand that you want to purchase is not quite known, the product could have some build quality issues.
So, knowing that the motorcycle is made here in the States means that you have a guarantee that you will have all the parts that you will need in the future years. And you don't have to worry like with some Chinese brands that do not offer parts for repairs or maintenance.
Steve Malman shares his opinion: "Purchasing an American-made motorcycle certainly comes with its set of benefits, especially in terms of after-sales service, parts availability, and legal advantages. Safety, after all, isn't just about the bike's build quality; it's about how well it suits the rider and how confidently and safely the rider can handle it on the road and avoid potential accidents."
But, the choice is yours. And you shouldn't always make decisions based on emotions. But on some more logical evaluation of the products and learning more what they offer and then make your own decision. That's why we are going to list some American made motorcycles later. But before let's first take a look which are the companies that make them and their history.
American Made Motorcycle Brands Worth Your Attention
Now before we get into our list of top American made motorcycles. Le's first cover the American marques of motorcycles that are out there. This will help you out if you are in the search of an all-American motorcycle. So, let's get started.
Harley Davidson
If we talk about American made motorcycles. Probably the first thing that would come to your mind is Harley Davidson.
Harley Davidson is a legendary company in the motorcycle world and everything still revolves around them when it comes to US-built motorcycles. They are one of the big players in this industry. And not only in the US, but also worldwide.
They were formed in 1903 in Milwaukee and along with Indian. They were the two motorcycle companies that survived the great depression.
During these long years, they survived everything and are still one of the brands that we crave when we talk about motorcycles.
What is characteristically for Harley is the V-Twin design that they cherish since the early days and up until this day. Everything revolves around the V-Twin design. But more about that later where we will cover the characteristics of the American motorcycles.
Indian Motorcycles (The Oldest American Made Motorcycles)
Indian Motorcycles is another American made motorcycles brand. This brand along with Harley Davidson is one of the everlasting motorcycle brands in the US.
Formed in 1901 in Springfield, Massachusetts, they are a more than century-old brand. Unfortunately, they have no more independent operations and they stopped existing as an entity in 1953. But you will still see Indian motorcycles around. So, why is this the case?

This is the case because the brand is owned by Polaris. Polaris along with Harley is one of the biggest motorcycle producers in the United States. So, they could still be counted as an American made motorcycles brand.
Similar to Harley, they both share a long history and many successful products. Some of which we are going to cover later in this article.
Curtiss Motorcycles
Curtiss Motorcycles are another brand that is popular in the US, formerly they were known as Confederate Motors. But they renamed themselves into Curtiss Motors.
They were founded in Birmingham, Alabama in 1991 and since then they are manufacturing some of the most exotic products on the market. Some of which we are going to cover later in this article.
The most important thing is that their products are all inspired by American culture and history. That's why if you are in the search for an American motorcycle, some of their products would fit the bill and you will probably going to enjoy them to the fullest. Because when it comes to the design of these motorcycles, there is nothing similar around.
Zero Motorcycles (The Youngest American Made Motorcycles)
We have covered a few companies that are producing classic American motorcycles and now let's see something different. And that are electrical motorcycles. More precisely Zero Motorcycles.
They are one of the most well-known motorcycle producers when it comes to electric motorcycles. This company was started in 2006 by Neal Saiki, who was a former engineer at NASA. And as most of the electric vehicle brands, they are located in California.
They make street motorcycles and also racing motorcycles. We also going to cover some of the products later in this article when we will give you some proposals when it comes to your future motorcycle.
Fischer Motor Company
Fischer Motor Company is another brand that is home-based. They were founded by Daniel Fischer and their bikes are produced in Pocomoke City, Maryland.
Their main focus is the sport motorcycle market. So, you will not see some bobbers or cruisers made by them.
Boss Hoss Cycles
Boss Hoss Cycles is another company that is producing interesting motorcycles. They were founded in 1990 in Dyersburg, Tennessee.
Their primary focus is niche motorcycles, more precisely large displacement motorcycles and also motorized tricycles. And when we say high, we mean really high. Precisely car engines inserted into a motorcycle chassis. Some of their products include V8 Chevy engines or even bigger ones.
They take everything to the extreme and deliver excellent products. Products that are unique and you will probably never see something like on the road.
There are also other producers of American made motorcycles, but their products are relatively limited in number. Now let's cover another interesting topic before we dive deeper into our recommendations. And that are the characteristics of American motorcycles.
Characteristics Of The American Made Motorcycles
When we talk American motorcycles, we talk cruiser motorcycles. So, why they are called cruisers? They are called cruisers because they give you the freedom to cruise along in town or cruise on long-distance journeys across the country without being annoyed by the loss of stamina and concentration.
Which in other words translates that cruiser motorcycles are designed for a comfortable ride. When it comes to cruisers the comfort of the driver is the top priority.
That's why cruisers are wider than regular motorcycles and have wide seats. Which are extremely comfortable. The seating position is also pretty low in comparison to other motorcycles out there.
The legs of the driver are placed forward instead of backward like sport motorcycles. Which allows the driver to sit straight instead of leaning forward.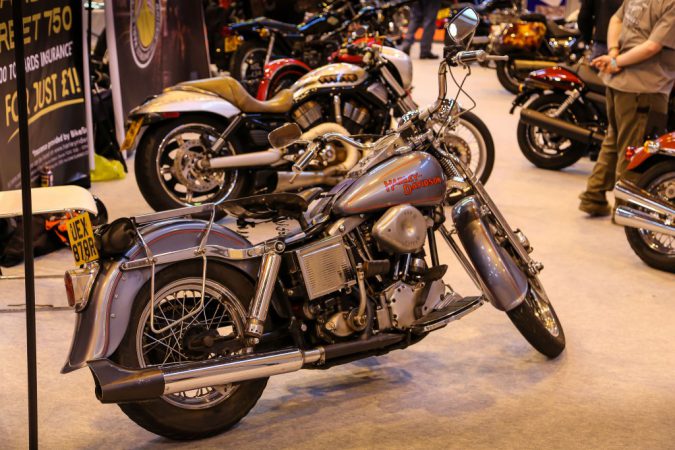 They also have wide handles that allow the driver to place his hands at a 90-degree angle from the torso. All these features make the cruiser far more comfortable than anything else on the road.
And cruiser motorcycles would not be American if they are not using the V-Twin engine design. This engine design is one of the classic American engine designs.
This configuration is a V2 configuration where two pistons are placed into a V-shaped housing. Since there are only two pistons. The engines are frequently higher displacement engines. More precisely above 1000cc. This might sound a lot and you would think that they are very quick.
But this isn't the case, they are not sportbikes. They are cruiser motorcycles, so their head design doesn't allow the high speeds that most sportbikes reach.
Also, they implement wide wheels, especially at the rear that make driving at higher speeds almost impossible. Not to mention that they are also quite heavier than sportbikes.
Top 7 American Made Motorcycles
We have covered a lot about American made motorcycles, we learned some of the most popular American brands when it comes to motorcycles. Now let's see what are the models are out there.
We will go briefly in our top list of American made motorcycles, and who knows, maybe one of them would be your future motorcycle. So, let's get into it.
1. The Victory 8-Ball
We are going to start this list with something interesting. And that is the Victory 8-Ball. Victory was an American made motorcycles brand. But unfortunately, they defunct in 2017. This was sad news across the industry but fortunately, they have released an excellent product while where they were working.
And this is the 8-Ball, a classic cruiser motorcycle. Unfortunately, you cant purchase this motorcycle new. But there are a lot of them on the second-hand market. And they are completely worth your attention.
The 8-Ball is equipped with a big 1,737cc V-Twin engine that produces a huge 97hp and a lot of torque. More precisely 113 lb-ft of it.
This motorcycle implements an interesting design language and quite reminds me of the early days of the V-Twin motorcycles. With the well-known V in the middle and a big dual exhaust that goes at the back. And the sound, let me tell you, its amazing. But, it's also going to cost you a good penny. $12,500 was the MSRP, but you could probably find a good sample on the second-hand market for cheaper than that.
2. Erik Buell Racing 1190RS
Now let's cover something different, something sleek and fast. And that is the 1190 RS by The Erik Buell Racing Sport Bike. This is another company that shut its doors. American made motorcycles simply do not have luck. But fortunately, there are plenty of these out there for you to purchase.
What is interesting about this motorcycle is that it implements a V-Twin design. Although the looks may be deceiving at first. Under the plastic panel, there is a V-Twin heat that is bearing strong.
This engine has 1,190cc and is producing quite a good punch, 175hp to be more precise, and also 97lb-ft of torque. This is understandable since the engine is tuned for speed and not for cruising.
This is a modern package built on a fully aluminum frame that was crafted by people who know how to build motorcycles. This also makes sure that the 1190RS is nice and light weighing only 389 lbs, which for a sports bike is featherweight category.
But all this can come to a cost, an example in perfect condition is going to cost you more than $40,000. But there are cheaper bikes out there as well if you are not a perfectionist. Overall, an excellent motorcycle.
3. Indian Scout Bobber
This is not an all American made motorcycles list if we don't list an Indian. Especially the Scout Bobber which is one of the best examples out there that will let you relive the memories of the Indian that you had back in high school. But in all modern configurations.
Since Polaris acquired Indian in 2011 they promised that they would deliver. And this is it. This bobber gets all the looks while you drive it on the street.
This motorcycle is one of the best things that happened to this class of motors in a while. The Indian Scout Bobber implements an all-black design with silver accents on the engine and on the gas tank. Which look particularly cool and complement the overall design of the motorcycle.
This motorcycle is implementing a big V-Twin engine that is liquid-cooled. 1133 cc to be more precise. Although the engine is so big, it only makes 100hp and 72lb-ft of torque.
This motorcycle is also really affordable as well when compared to some Harleys. The prices for the Bobber start at $11,500.
4. Indian FTR 1200
Here is another Indian on our list and that is the FTR 1200. And this Indian is nothing alike the Bobber. This Indian does not joke when it comes to speed.
What is characteristic for this Indian, is that it is assembled in the USA, more precisely in Spirit Lake, Iowa. This cruiser is quite different from other cruisers because the seating position is not that low and it's more modern compared to the classic Bobber design that we previously covered. This motorcycle is something closer to the Ducati Diavel 1260. This means that it implements modern design language that looks really spectacular.
It is equipped with a V-Twin engine with 1,203cc producing 123 hp and 87 lb-ft of torque at 6,000 RPM. It is not a speed demon but is quite quick compared to other motorcycles in the cruiser class.
When it comes to the cost, this motorcycle is going to set you back around $15,000 for the S version and $13,500 for the base version. Which is a good deal to be honest when you compare it to other similar motorcycles that cost $20,000.
5. Confederate FA-13 Combat Bomber
We cannot discuss the American made motorcycles if we do not cover the Confederate. This motorcycle is one of the last Confederate Motors motorcycles before the company changed its name into Curtiss Motor Company that we covered before.
And this motorcycle is not like anything that we covered before. This motorcycle means business and if you own one, everyone would know that you drive something special. The design is simply like nothing else. It looks like a motorcycle that came out from the Mad Max movie. It's that insane when it comes to the design language.
This motorcycle is so over-engineered with a custom suspension system. Basically, every component is custom made for this motorcycle and you will not find some of these components in your regular Yamaha or Honda.
And the cost tells everything. So, if you want to get a hold of one of these, make sure that you have around $155,000 in your bank account. These motorcycles are so expensive, that it would be a pity to take them out on the street. Overall, excellent American made motorcycles.
6. Zero SR
We have covered Zero Motorcycles and we learned that they are producing electric motorcycles. They are one of Silicon Valley's finest when it comes to producing electric motorcycles and their innovative ways of manufacturing are breaking the laws that previously established gas-powered motorcycles have made. Many claim that electricity is the future, but is it really that the case when it comes to the Zero SR?
The Zero is implementing that futuristic streetfighter design that looks rather good. It reminds me of the Indian FTR 1200 that we covered above. But electric, which is rather good, to be honest.
The electric motor of this motorcycle is quite punchy and delivers quite decent power. 110Hp and 140 lb-ft of torque. This means that the acceleration is insane when compared to gas-powered motorcycles.
And it is also quite more expensive when compared to gas-powered motorcycles. Costing around $20,000. But for a flagship model, this price is understandable.
7. Harley Davidson Street Bob
And a list of American made motorcycles would not be complete if we don't throw a Harley Davidson motorcycle in it. So, we decided to cover the Street Bob, which is quite a good motorcycle for the price. What is interesting is that this motorcycle is a fairly new product on the market. This means that it implements a modern design language when it's designing components in order to get the most out of it.
This motorcycle runs a classic Milwaukee 114 V-Twin engine design that has 1,753cc in displacement. A quite powerful engine that has a lot of torque. 110 lb-ft to be more precise. This engine is the most powerful engine that Harley includes on a soft-tail motorcycle.
What is good for this motorcycle is that includes two seats. Which makes it perfect to take your date with you and it also includes double exhaust pipes.
It's quite hefty when it comes to the overall weight with 630 lbs. The price for this motorcycle is $14,500. Which is quite good for the motorcycle that you get for the money.
Are there better American motorcycles? Absolutely yes, but here we end up our list. We hope that you liked it.
American Motorcycling: Top Brands to Know
America had hundreds of motorcycle manufacturers in the early 20th century, some of which survived to the present day.
Harley-Davidson is America's longest-running and most successful motorcycle manufacturer.
Indian is known for its large capacity, V-twin-engined, and typically American motorcycles.
Livewire is an electric motorcycle manufacturer spun off from Harley-Davidson.
Zero has the firmest hold on the electric motorcycle market in the US.
Arch Motorcycles is co-owned by Keanu Reeves and produces unique and elegant American motorcycles.
Buell Motorcycles has returned in business, promising ten new models by 2024, including the 1190RX and SX.
Boss Hoss is known for stuffing enormous 5.7-liter Chevy V8 engines into cruiser-style motorcycle chassis.
Confederate/Curtiss produces ultra-modern and distinctive motorcycles, and the company has recently started producing electric motorcycles.
Janus Motorcycles produces 250cc and 450cc retro-style motorcycles, making it unique in American motorcycle manufacturing.
Conclusion – American Made Motorcycles
In this article, we learned a lot when it comes to American made motorcycles. First, we covered why you should opt for an American made motorcycle. Then we covered the companies that are making motorcycles in the US. We also discussed the main characteristics of American motorcycles. As we mentioned, these are the cruiser design and the V-Twin engine.
Lastly, we shared our list of top American motorcycles that you could buy. On our list, we included some more expensive motorcycles, as well as some really good deals. And we hope that you liked it.