At Motor Verso, we love cars. They bring a sense of adventure with them. But at some point when you arrive at your destination, you will need to step out and you will need a good set of walking boots. We put a pair of both men's and women's Anatom Q2 Ultralight Hiking boots to the test and here is what we found out: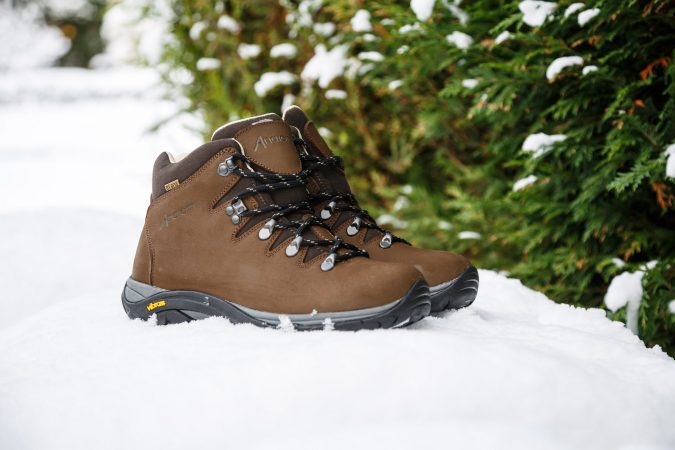 Anatom Q2 Classic Hiking Boots
The Anatom Q2 Classic Hiking Boot is one of its best-sellers. Straight away, you will notice the full grain, high-quality leather that denotes a premium-looking walking boot. But looks aside, the real benefit is the lightweight build of the boot. A pair of men's boots only weighs 1,550g and when you consider how many steps you take on a long walk, the light weight helps ensures comfort.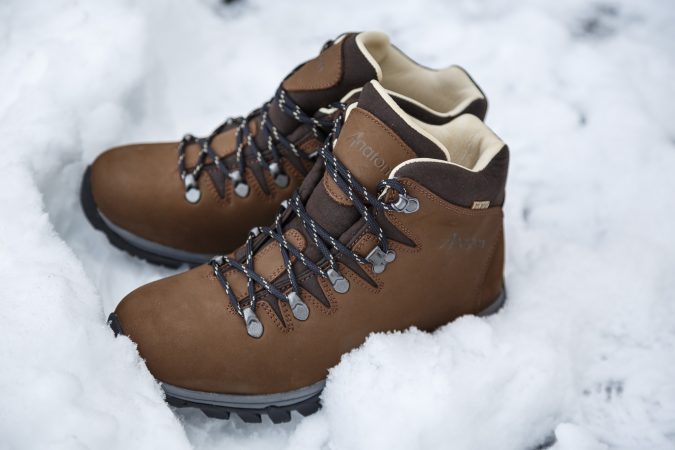 Boot Design from Anatom
The men's and women's Anatom Q2 boots do differ slightly but they both share the same fundamental design and materials. Personally, I love the look of the boots. They look very stylish fresh out of the box and even when covered in mud, they still look great but in an "experienced hiker" manner.
Notable design features include the finest 2.5mm Italian full-grain waterproof leather on the top of the boot coupled with an internal waterproof, breathable membrane. The bootlaces are thick and good quality and the lace hooks allow you to open right up, in order to easily get the boot on and off.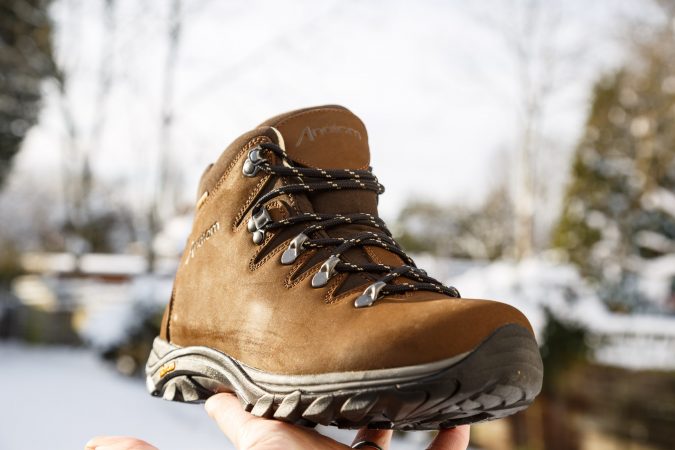 Vibram Grivola Outsole
The outer sole of the Anatom Q2 boot uses the famous Vibram Grivola sole. It has been designed with a classic stability perimeter including visible surface lugs to improve traction and durability.
Wearing the boots for the first time, I was blown away by the level of grip they provided. They felt like a set of performance tyres for my feet! I used the boots on many surfaces: the most impressive was on snow and ice. The incredible grip made me feel like I was stepping onto a dry surface.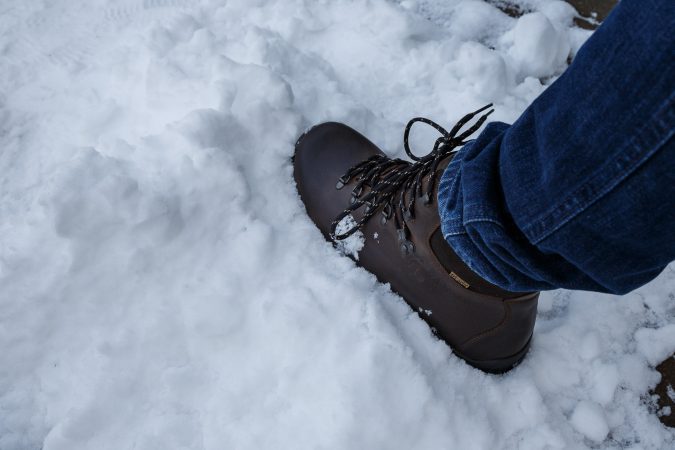 Long Term Comfort
The best way to tell a boot's quality is how comfortable it feels after several hours walking. And the two test pairs we had worked really well. When out walking, the Anatom Q2 boots maintained a good temperature and didn't cause sweating. The cuffing around the top of the boot is gentle on the legs and protects without rubbing. To find out more about the boots: take a look at the men's here and women's here.