Are Buicks reliable? Buick is now the oldest American automaker still in business. The 1899-founded business has expanded significantly over the last 100 years and was the first to equip cars with turn signals, among other innovations. The General Motors stable's Buick brand caters to the market for reasonably priced luxury cars. Buick has simplified its model lineup to focus on the small and compact sport utility markets.
For more than a century, the Buick name has endured. Buick came in third overall and first place among American car brands in the most recent J.D. Power Vehicle Dependability survey. Buick's ratings were so high that Lexus was forced to take fourth place in the standings. Buick indeed produces exceptionally high-quality automobiles.
Buick offers a fairly small selection of cars, and it has replaced its sedan models with sport utility SUVs. The Chinese market, where the Buick brand is generally well-regarded, has been very favorable to it. To assist you in making a decision, let's examine a few more highlights of the Buick brand.
History Of Buick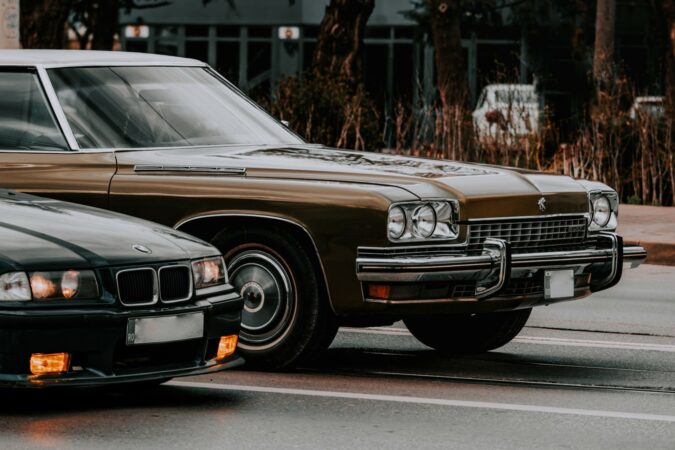 In 1899, David Dunbar Buick established the Buick Motor Company. The Buick Auto-Vim and Power Company was the original name of the business. But in 1903, it was given the new name Buick Motor Division. The very first Buick automobile was introduced in 1904. It had a two-cylinder engine and was referred to as the Model B.
Following that, William Crapo Durant, who also owned Chevrolet and Cadillac, took control of the business. Buick's product portfolio was increased by Durant, who saw annual sales reach about 10,000 vehicles by 1908.
By 1925, the Buick brand had achieved great success and was the most popular automobile in the country. While many businesses failed during the 1930s Great Depression, Buick was able to remain in business. Due to his investments in several industries, Durant has diversified his wealth.
The Roadmaster, Riviera, LeSabre, Regal, and Enclave are just a few of the famous and well-known Buick vehicles that have been released over the years. Today, Buick is prosperous and frequently recognized for its high-end automobiles. It is a division of General Motors and sells automobiles all over the world, primarily in China and North America.
Current Buick Models
Are Buicks Reliable #1: Buick Regal
In addition to being GM's line of cars and SUVs, Buick also serves as a luxury automobile brand that sits just below Cadillac. This is true of the original Buick Regal as well. The Regal made its debut as the Century Regal in 1973, with V6 and V8 engine choices.
The Buick Regal made the transition from opulent to sporty in 1981, becoming famous as a NASCAR racer. In 2009, the Regal began to regain its opulent appearance while retaining its strength.
The Buick Regal now has a turbo option for individuals who enjoy luxury but yet want to keep the Regal's racing heritage. The more recent Buick Regals are also renowned for their dependability, and in 2016, Buick became the first American brand to place third on Consumer Reports' list of vehicle brands with the highest Buick reliability. Even more dependability, quality, and affordability are available if you buy a used Regal from 2014 to 2017.
These pre-owned Buick Regals are far more inexpensive than you might imagine while yet being in good shape if the previous owners handled them correctly. Even from 2012 to 2017, the Regal was offered with all-wheel drive and a turbocharged engine, guaranteeing that you could move forward with respectable fuel efficiency. Overall, the Buick Regal is a dependable and reasonably priced luxury vehicle.
Are Buicks Reliable #2: Buick Envision
The Envision steps up without going too expensive while still being Buick's smallest SUV model. This small SUV, which made its debut in 2014, was created to be a mid-range luxury SUV with good fuel economy.
The brand-new Buick Envision for 2021 is "lower and wider" to "merge the expressiveness of a car with the practicalities of an SUV," claims Helen Emsley, executive director of Global Buick and GMC Design.
The latest Envision models are the ideal option for those who prefer a more car-like SUV to the rounder, the broader external appeal of earlier Envision models. The Envision is dependable across model years and is renowned for its great fuel economy and elegant appeal. This is true despite the visual modifications.
The 2020 and 2021 Envision vehicles, which are more recent, can achieve up to 31 miles per gallon, compared to the 2016 model's 26 miles per gallon. The newer models offer both front-wheel drive and all-wheel drive, however, the 2016 model is exclusively available with all-wheel drive.
A 2016 Buick Envision is a great option for anyone looking for a casual commuter that can endure bad weather. It is equally reliable and more reasonably priced than recent Envision variants.
All things considered, the Buick Envision is a fantastic option for a mid-level luxury car. You have options for safety features like forward collision alert, rear cross-traffic alert, lane departure warning, and much more, regardless of the model year, you select.
Additionally, most Envision trims include a variety of convenient amenities like remote start options and storage for sunglasses. The Envision is undoubtedly worth considering due to its comfort, stylish design, and excellent mileage.
Are Buicks Reliable #3: Buick Encore
In 2012, the Buick Encore, the most reliable Buick model, was introduced. Because of its diversity, this model is Buick's most successful one in terms of sales. The Buick Encore is dependable due to its numerous driver-assist systems, fuel efficiency, and commuter-friendliness. The 2013 Encore can achieve up to 33 mpg, while the later versions continue to achieve excellent fuel economy.
The Encore, the most reliable Buick model, has a plethora of safety features. Even if you purchase a 2013 Encore, you'll receive a standard rearview camera as well as turn-by-turn navigation via OnStar and tires pressure monitoring, stolen vehicle assistance, and automatic crash response, all of which are available on the base level.
Lane departure warning, forward collision alert, front, and rear park assist, and more features are available on higher grades. Rear cross-traffic warning and side blind zone alert are just two of the many safety features included in the more recent 2019 Encore. Overall, the Buick Encore's efficient economy and useful safety features account for a large portion of its dependability.
Are Buicks Reliable #4: Buick Encore GX
The Buick Encore GX is even more popular than the standard Buick Encore. The ordinary Encore doesn't have some of the amazing features that this model, which arrived in 2019, does. The GX offers two different engine options, with the 1.3-liter turbocharged variant offering significantly more power.
Furthermore, this version is bigger than the standard Encore, giving you more room to spread out. Additionally, the Encore GX has more cargo room than the Encore, with up to 50.2 cubic feet and 23.5 cubic feet of space, respectively, with the seats up.
Finally, the regular Encore does not have the safety measures that are included in the GX. These include automatic emergency braking, front collision warning, lane departure warning, and lane-keeping assist.
Overall, choosing the GX option gives you a lot more for your money. The 2020 Buick Encore GX has a 4.5-star Buick reliability rating from US News & World Report, which makes it a very reliable vehicle.
Buick Reliability
The Buick brand outperformed all 26 brands examined in the most recent Consumer Buick reliability report. The brand outperformed fourteen other brands to go up to position four overall. Owner feedback from the first three years of car ownership is used in the dependability survey.
The Buick Encore received a 91/100 rating for Predicted Reliability from Consumer Reports. Even the Encore's minor original problems have been improved since 2018, and its engine and transmission are now more robust than before.
Furthermore, Buick is the only American brand at the top of Consumer Reports' list of the most trustworthy car manufacturers. Buick continues to be overall America's most dependable brand while all the other positions are occupied by foreign vehicle brands.
Over the previous four years, the Buick brand, which is a part of the General Motors brand family, has outperformed other GM brands, including Cadillac, Chevrolet, and GMC. The Buick brand is more evidence that American automakers can compete with Japanese rivals like Toyota and Mazda in terms of dependability.
What Features Are Buick Cars Best Known For
Over the course of its existence, which spans more than 12 decades, the Buick brand has achieved several notable milestones. Over 50 million automobiles have been sold under the Buick brand globally throughout this time.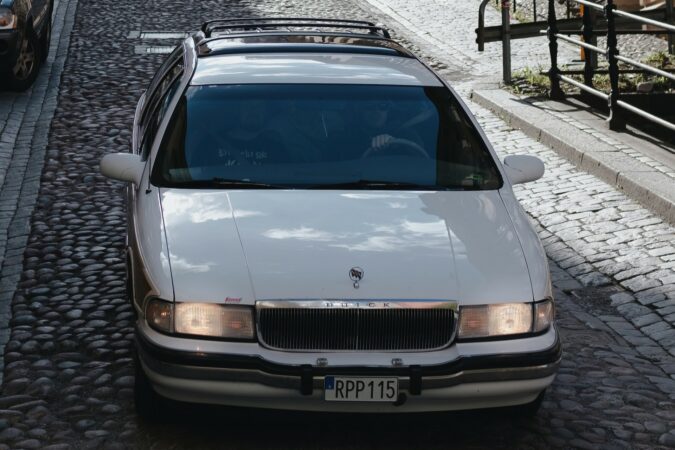 Are Buicks Reliable, Best Features #1: Innovative Design
Harley Earl, a Buick designer, was the first to add the waterfall grille to the 1938 Buick Y-Job, a design element that has since been a defining characteristic of all Buick vehicles. Additionally, Earl made this model the first in the world to use power windows.
One of the most gorgeous vehicles in automotive history is the 1963 Buick Riviera. The Riviera is a sports coupe with an extremely powerful engine. A Rolls Royce designer Bill Mitchell inspired it saw driving in the dense fog in London.
Are Buicks Reliable, Best Features #2: Performance
Any auto fan will tell you that Buick last produced an entertaining vehicle in the 1980s when the now-iconic Grand National was making people happy. Not only were its automobiles among the most boring to drive in the 1900s and 2000s, but they also underperformed the competition in terms of fuel efficiency and other performance measures.
Fortunately, things have changed for the better. The current generation of Buicks offers comparable fuel efficiency, ride and handling, and overall performance in the vehicle classes they compete in, although not being the most economical or sporty cars on the road (Mazdas strike a nice balance).
In addition to having some of the quietest interiors, Buicks enjoy excellent ride quality and above-average fuel efficiency. Additionally, they are equipped with powerful engines that allow them to drive confidently at high speeds and pass other cars when necessary. The shaky, drowsy Buick of the past is no longer available. You now receive a nice, compliant ride and handling that gives you a feeling of assurance.
Do Buicks perform well, then? Yes. Buicks of today offer a very competitive ride, handling, power, and fuel efficiency. For a luxury car or not, their ride quality is among the greatest in the automotive business.
Are Buicks Reliable, Best Features #3: Automotive History
The Buick name has a long history in the world of racing. Buick began competing in track events in 1908. Two NASCAR Manufacturer Championships were won by Buick, which served as the Indianapolis 500's official pace car on six occasions.
The Buick Century, which defied the speed limit for the first time in 1936, was properly titled. The fastest vehicle in the fleet, the Buick Regal, had a high speed of 162 mph while competing in the Nevada Open Road Challenge.
The Buick GNX model is the rarest of the brand's models due to its small production run of just 547 units. The GNX was the brand's fastest vehicle, accelerating from 0 to 60 mph in about 4.6 seconds.
Are Buicks Reliable, Best Features #4: Features And Benefits
Since Buick is a luxury automaker, its models can be equipped with a wide range of cutting-edge safety, convenience, and driver-assistance technologies. Buick will provide you with whatever you want, whether it's a sizable touchscreen infotainment system with Android Auto, Apple CarPlay, and Bluetooth connectivity or opulent features like leather upholstery, wood trim, heated seats, and a steering wheel.
Buicks have superior material quality than mainstream cars, with nicer, soft-touch trim pieces, yet it is still below the standard of higher-level luxury vehicles. Compared to a Kia, for example, they feel more exceptional, though not nearly as remarkable as a Mercedes.
Last but not least, Super Cruise, one of the best self-driving systems in the business, is available to the brand because of its connection to General Motors. The fact that buyers of Buicks must upgrade to higher trims in order to get the best technological, security, and convenience options is a concern. Companies like Genesis and Acura make many of those amenities standard on all models.
So, are Buicks' technological features good? Yes. Buick provides so many cutting-edge technological and practical amenities that the typical automobile buyer won't be disappointed.
Do Buicks Cost More Than Other Luxury Cars
Buicks are relatively reasonably priced compared to other high-end cars on the market. In fact, Buicks are frequently cited as one of the most affordable options for luxury vehicles.
So why are Buicks so reasonably priced? There are a few reasons, to be sure. First off, one of the biggest and best-known automakers in the world—General Motors—manufactures Buick vehicles. This translates to cheaper production costs for Buicks as a result of economies of scale.
Buicks are also constructed with quality in mind. They are made using high-quality materials and parts, which increases the likelihood that they will last for many years. Lastly, Buicks are a wonderful value for the money because they provide a wide range of features and comforts.
In terms of the total value, Buicks often provide excellent value. They offer a roomy, comfy ride with a tonne of luxurious features and comforts. They, therefore, provide a lot of value for the price, even though they may cost a little more than certain other premium brands.
How Safe Are Buicks
In 2021, Buick received top safety rankings from the Insurance Institute for Highway Safety (IIHS) and the National Highway Traffic Safety Administration (NHTSA). The IIHS even gave the Buick Enclave one of its highest rankings by designating it a Top Safety Pick.
In addition to doing well in safety assessments and crash tests, Buick vehicles come standard with Buick Driver Confidence, a collection of cutting-edge safety and driver-assistance systems.
The qualities of a Buick driver include the following:
In the event that you are about to collide with another vehicle or a person, forward collision alerts will sound an alarm and, if necessary, automatically apply the brakes.
To prevent you from leaving your lane, lane-keeping assist might temporarily take over control of the steering.
The following distance indicator tells you how far behind the automobile in front of you you are and whether you are following too closely.
Sensors that turn your high lights on and off automatically based on traffic conditions.
Are Buicks Reliable: Maintenance Costs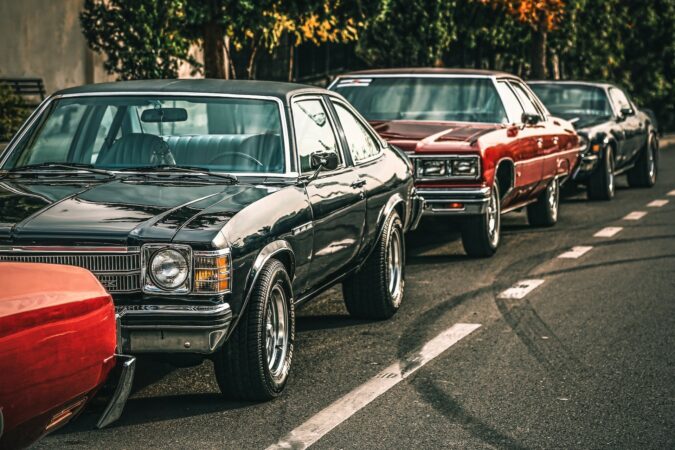 According to data from RepairPal, Buick drivers spend around $608 a year on maintenance, according to RepairPal.com. Buick maintenance expenditures can be regarded as slightly below average, given that the national average for auto repairs is $652 annually.
However, the Buick Enclave has generated 610 complaints from unhappy motorists on CarComplaints.com. Even though the current Enclave is frequently quite dependable, the 2008 model experienced some serious transmission issues that caused their owners a lot of grief.
Is It Simple To Fix A Buick
In the last 10 years, the auto repair website CarMD studied the health of 4.7 million vehicles for its vehicle health index. The vehicle health index examines the most common repairs for Check Engine Lights and their associated expenses.
The only three brands in the top 10 on CarMD's rankings for Repair Frequency and Lowest Average Repair Cost were Jeep, Hyundai, and Buick. The primary causes for check engine light fixes listed in this study were highly complex and difficult for DIY enthusiasts to fix.
The most important repairs for the Buick were replacing the oxygen sensors and catalytic converter, which are best left to the pros. The simpler repairs, like replacing the spark plug and ignition coil, are doable for Buick owners.
Why Purchase A Buick
With amenities like automatic climate control, heated leather seats, color touchscreen infotainment, safety drive settings, and self-tuning noise dampening, Buick is a low-end luxury brand. Buick interiors feature a beautiful blend of brushed chrome and wood-finished details.
Models from Buick are quite competitively priced compared to luxury automakers like Lexus and BMW. On par in terms of equipment, contemporary Buick models can outperform more expensive competitors.
FAQs On Are Buicks Reliable
Are Buicks Good Cars
One of the most dependable premium automakers is Buick. These vehicles come equipped with the newest safety and technological advancements, but they are more expensive to purchase and operate. They frequently maintain their worth quite well, even if you prefer a used model.
Is Buick A Luxury Brand
Yes. A luxury automaker that competes in the luxury automobile market is Buick. However, rather than being a genuine, full-fledged luxury brand like Mercedes-Benz and BMW, it is categorized as a 'premium' or cheap luxury brand similar to Acura and Infiniti. Think of Buick as an affluent luxury that is still within reach. It is fancier and more opulent than the typical mainstream vehicle, but it is not quite as high-end as Cadillac or the European luxury brands.
Where Is Buick Made
The United States, Canada, China, and South Korea are the main nations where Buicks are produced worldwide. Previous Buick models were also produced in Germany. Since China is Buick's largest market, the majority of Buick automobiles sold there are made there. The crossover Buick Envision is produced in China and shipped to North America.
What Are The Different Types Of Buicks
These models are the Buick Encore, Encore GX, Envision, Enclave, Regal TourX, Regal Sportback, and Regal GS.
Who Make Buick Cars
The owner of Buick is General Motors (GM). Chevrolet, Cadillac, and GMC are all owned by General Motors. The famed automaker Buick has a storied past that spans more than a century.
Does Buick Still Make Cars
Buick does still produce automobiles. Currently owned by General Motors, the firm manufactures a range of vehicles, such as sedans, SUVs, and crossovers. The luxury and fashionable vehicles made by Buick are renowned for providing its drivers with a smooth and joyful ride. Even if the company's recent revenues have decreased, it is still a significant player in the automobile sector.
Are Buicks Expensive
Particularly when compared to other high-end cars on the market, Buicks are relatively reasonably priced. In fact, Buicks are frequently cited as one of the most affordable options for luxury vehicles.
Do Buicks Hold Their Value
83% of the vehicle's usable life would still be present, and you would only be required to pay, on average, 82% of the price as new. The Buick models are also appealing in the 2019 and 2016 model years, and they offer a fair price.
How Long Do Buicks Last
A Buick typically lasts 13 years or 200,000 miles. In J.D. Power's 2020 vehicle dependability assessment, Buick was rated third, making it the highest-ranking luxury brand on the list.
Is The Buick Enclave A Reliable Car
The Buick Enclave is now regarded as having higher Buick reliability than the typical model in its class thanks to years of innovation and commitment to high manufacturing standards. The large cabin, quiet ride, and powerful Enclave engine further enhance this SUV's excellence.
Is Buick American
Buick began building automobiles in 1903, making it an American automaker. In actuality, it was among the first American auto manufacturers. It was also one of the groups that came together to become General Motors. General Motors own Buick.
How Many Miles Per Gallon Does A Buick Encore Get
The 2022 Buick Encore achieves 26 mpg combined, 25 mpg on the interstate, and 30 mpg in the city.
Are Buicks Reliable: In Conclusion…
Are Buicks reliable? The oldest authentically American brand that is still in business today is Buick. As a member of the family of General Motors brands, Buick focuses on the cheap luxury market, where younger, tech-savvy consumers seek luxury with plenty of features at a reasonable price. With factories in the US, China, and South Korea, Buick is a genuinely international automaker.
According to the most recent quality and dependability studies, the Buick brand is doing extremely well and can compete with the best on the market. A strong dealer network offers customers support while they are owners. Buick's ownership cost is favorable for customers due to the reasonably priced parts and services.