Choosing the right brand can be overwhelming for someone who desires to buy a new car. With the availability of so many options, one cannot be sure what suits your needs. In your process of researching, you might have heard of the Fiat brand and wondered, are Fiats good cars?
Fiats are good cars built to be strong and durable, alongside pretty decent build quality. However, Fiats rank an average of 3.5 out of 5.0 on the RepairPal reliability rating. Like most things in life, people's tastes in cars differ. But Fiat is a good choice if you want a durable car.
In this article, we will exhaust all about Fiat. The observation we will highlight here will help you decide if a Fiat is the right choice for you. We will discuss Fiat's reliability as we look at some of its most popular models. Now let us dive into it.
Are Fiats Good Cars
Fiat is one of the major car manufacturers in Italy. They are quite a famous car brand in Europe. Even with their European reach, they have had difficulty penetrating fully into the American car market, unlike other European car manufacturing brands, especially the German cars, which are popular among drivers in the country.
With over 50 years in the car manufacturing industry, Fiat is a highly experienced brand. However, this experience has failed to translate into user confidence. Fiat has average ratings on many review sites. The average rating shows that they are not seen as a bad choice by car owners, just not the best.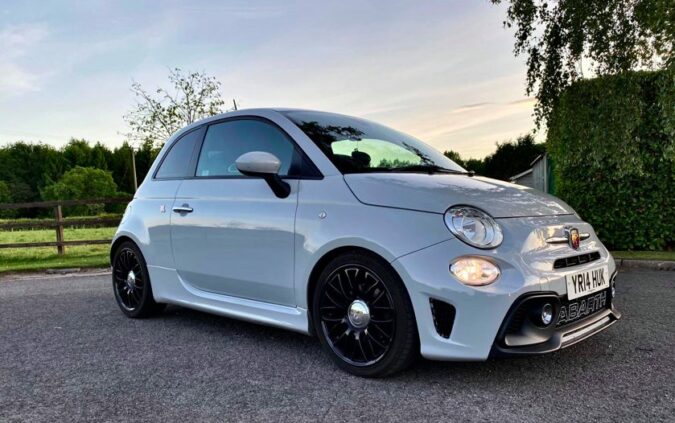 Fiats are affordable and give good value for money. They do not have exorbitant prices. The build of recent models of Fiat is decent, and a recent survey of repair shops showed that Fiat has a low repair visitation frequency. Repairs may not be frequent, but most times, they are severe.
The repair cost for Fiat vehicles is equally as cheap as the purchase cost. You will spend less on maintenance and emergency repairs than other car brands. Their most popular model is the Fiat 500, which has a characteristic small stature.
Fiat Reliability
Reliability ratings for Fiats are mixed among various users. On average, they do not have very high ratings. Many surveys rate Fiat as moderate and a few as below average.
Repairpal ranks Fiat 18th out of 32 car brands with a rating of 3.5 out of 5.0. The UK Reliability Index ranks Fiat 15th with a reliability index of 99. The affordability of the Fiat and the strong build make up for the poor reliability ratings.
Fiat 500 Reliability
The Fiat 500 is the most famous model due to its small structure. Over the years, Fiat 500 has been the model that best defines what Fiat as a brand stands for. Its popularity led to an expansion of the model, with the Fiat 500 ranging from the model basic 500 to the 500X. It is an affordable and easy-to-manage car.
The Fiat 500 has generally mixed reviews from users. Results from some surveys show the car as very poor in terms of reliability. US News & World Report ranks the 2019 Fiat 500 12th out of the 13 subcompact cars on the list. Fiat 500 had a rating of 5.9 out of 10 in their review.
Numerous surveys indicate that the Fiat 500 is not the most reliable car. But, it is also not the most unreliable car. These low ratings result from the mechanical issues car owners encounter while driving.
However, with good fuel consumption and affordable pricing, the Fiat 500 can prove to be an efficient car. According to Carbuyer, out of 500 drivers, 89% did not report any issue with their Fiat in the first year.
Fiat 500 Abarth Reliability
Repairpal rated the Fiat 500 Abarth 3.5 out of a possible 5, making the Fiat Abarth one of the lowest-rated subcompact vehicles. The slow acceleration of the model in comparison to other cars is a significant drawback. Unlike other Fiat 500 models, the Abarth 500 does not have excellent fuel economy.
The Fiat 500 Abarth's beautiful exterior does little to compensate for the interior lack of space and its poor engine power. However, despite these shortcomings, on some customer-based reviews, it rates highly, showing that most car owners are satisfied with the Fiat model.
Fiat 500X Reliability
Interestingly many car owners rate the Fiat 500X higher than professional critics. Carbuyer place the car 2.9 out of a possible 5, while car owners have a rating of 3.7. On average many car owners were satisfied with how stylish their car was and the running cost. Only 13.8% reported a fault in the first year of purchase.
Just like other models of the Fiat 500, the 500x is a small car and can be pretty tight. It doesn't also boast the best interior in terms of both quality and comfort. Autoexpress gives it a 3.5 rating due to the inclusion of modern car safety technology.
Fiat 500x includes blind spot monitoring, rear parking camera, city brake control, and adaptive cruise control. It also has a three-year warranty that does not include unlimited mileage. Although it is not the most reliable vehicle, most car owners love its stylish nature.
Fiat 124 Spider Reliability
The Fiat 124 Spider is one of the highest-ranking Fiat models on Carbuyer, with a rating of 4.0 out of a possible 5.0 score. The high rating results from a partnership with Mazda. The car was built in Japan. The partnership plays a massive role in the reliability rating due to the previous experience with Mazda cars.
On cars.usnews.com, the Fiat 124 Spider model rates 7.7 out of a possible 10 from an evaluation of 21 research and data elements. Performance, interior, and critic ratings were the considerations. Safety and reliability ratings were not available. Many attribute the high ratings to the contributions of Japanese auto manufacturer, Mazda.
Fiat 500e Reliability
There is not enough survey data to determine the reliability of the Fiat 500e. However, since it is an electric car, the reliability expectancy is high. This rating is usually the case with electric vehicles. With fewer moving parts, their reliability is always higher than their gasoline or diesel engine counterparts.
Regarding safety, the Euro NCAP gave the Fiat 500e a four-star rating out of a possible five. With certain safety features like lane centering, traffic jam assistance, emergency braking, and adaptive cruise control, the Fiat 500e is a safe vehicle.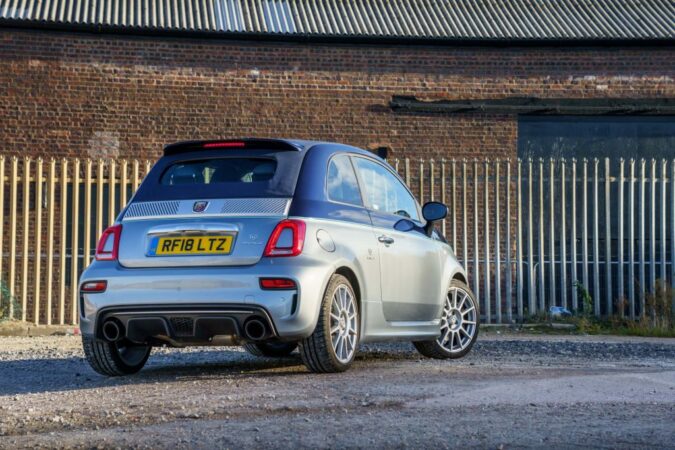 Fiat 500L Reliability
The reliability rating of the Fiat 500L on Auto Express is 3.0 out of a possible 5. The drawbacks that reduce the rating include lack of engine power, low flexibility, and poor handling. This reliability rating is in comparison with other subcompact cars.
On Carbuyer, the Fiat 500L has a user rating of 3.9 out of a possible 5, showing that the car users are pretty satisfied with their vehicle. However, the plastic covering of the car interior is one reason car experts feel that this model might not be built well.
Euro NCAP rates the car a 5 out of 5 for safety. Features like side airbags, passenger and driver's airbags, anti-lock brakes, traction control (you can find out more in our write-up on what is traction control in a car), and electronic stability control contribute mainly to the excellent safety ratings of the car.
Fiat 500 Gas Mileage
Owning and maintaining a Fiat 500 is not expensive. The initial purchase is affordable, and proper maintenance will give you excellent value for the money. Fiat has excellent fuel economy. Its transmission is better on the manual version than on the automatic variants.
Fiat 500 models have gas mileage ranging from 25mpg (2 liters per 100 km) to 115 mpg (9.6 liters per 100). You can see from the average mileage rate that the Fiat 500 economically has good gas mileage.
Fiat VS Mini Cooper
The most familiar Fiat models are subcompact cars. Fiat has better reliability than Mini Cooper. On Repairpal, the Fiat has a reliability of 3.5 while the Mini Cooper's reliability is 3, which is a slight depreciation. Mini Coopers are more expensive than Fiat vehicles, and their maintenance cost is higher than a Fiat.
Both Fiat and Mini Cooper cars have similar lifespans. Both vehicles have an average total mileage of 200,000 – 250,000 miles (13 – 17 years). According to Repairpal, a Mini Cooper is more fun to drive due to its sporty suspension and sharp steering.
Mini Cooper has more brand prestige than Fiat. This prestige is why most people go for Mini Cooper. Although the Mini Cooper is not a luxury car, the Fiat pales in comparison to it in luxury.
Mini Cooper is a better-performing car than the Fiat with an equally sleeker design. The interior is comfier and fancier than most Fiats due to its bigger trunk space, and trunk spaces are an added benefit in subcompact vehicles. In general, Fiats are cheaper, but in performance, it's pretty far away from the Mini Cooper.
Fiat 500 Common Problems
Like most automobiles, the Fiat 500 has some problems. Despite that it is a dependable car, there have been reports of several issues. We hope that with time Fiat will provide better cars with a lesser tendency to troubleshoot. Some typical Fiat 500 problems include the following:
Are Fiats Good Cars, Common Problems: #1. Steering Problems
The steering problem is one of the problems you might encounter while using the Fiat 500. Most drivers complain about the car steering wiring. These complaints led to a recall of the Fiat 500 in 2004. The recall aimed to fix the steering wiring problem and prevent quick wear to the steering components.
Reports of noisy steering wheels are not uncommon amongst Fiat 500 car owners. Many have also noticed faulty lower steering column shrouds. To remedy this problem, many car owners had to get a replacement.
Are Fiats Good Cars, Common Problems: #2. Engine Problems
Engine problems are not uncommon with Fiat 500 cars. There are reports of internal engine faults and overheating. Some Fiat 500 owners encounter coolant leakage, exposing the engine to further damage. These faults are shown by white smoke emitting from the exhaust.
Are Fiats Good Cars, Common Problems: #3. Suspension Problems
Fiat 500 cars do have suspension problems. There are reports of clunking noise while doing sharp turns, applying brakes, or going over a bump. This clunking sound is due to damaged shocks. A replacement is always the only solution.
Are Fiats Good Cars, Common Problems: #4. Check Oil Light
Check Oil warning lights turning on and off without any fault is another problem in Fiats. The random check oil light is due to the wrong ECU signal. Car owners have to refresh the signal to stop this fault.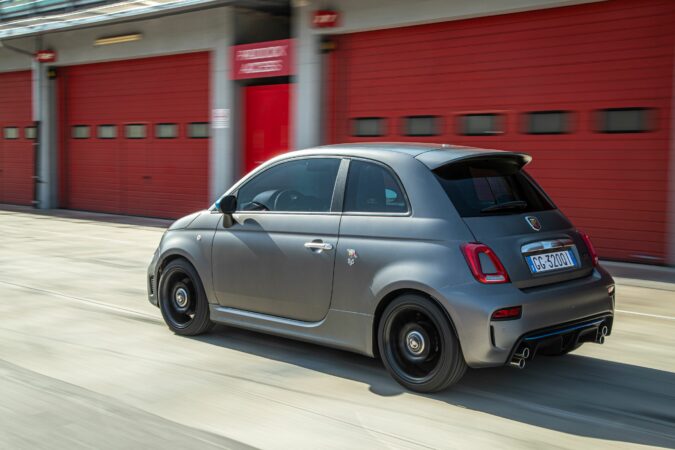 Are Fiats Good Cars, Common Problems: #5. Faulty Clutch Plates
Many car owners complain of an inability to engage their clutch pedals. The clutch leaf springs in the Fiat 500 tend to be fragile and fail quickly. As a result, car owners might experience difficulty engaging or switching gears.
Are Fiats Good Cars, Common Problems: #6. Problems With Car Interior
Problems with automatic windows, breaking of car handles, and many other issues with car interiors are common in the Fiat 500. Car owners tend to complain that accessories develop faults quickly in the car.
Are Fiats Good Cars, Common Problems: #7. Transmission Issues
A significant issue that Fiat 500 owners have encountered is with the transmission. Some have experienced issues with the automatic transmission not shifting properly, causing jerky movements, or even the car to stall.
In certain situations, the transmission may refuse to go into gears, leading to severe driving challenges. Regular transmission fluid changes and inspections can sometimes prevent these problems, but for many, professional interventions are required.
Are Fiats Good Cars, Common Problems: #8. Brake System Failures
Brake system failures are another area of concern. There are reports of Fiat 500 owners noticing a decrease in brake efficiency over time. Issues range from worn-out brake pads to failures in the brake hydraulic systems. Proper maintenance can prevent some of these problems, but the prevalence indicates a more systemic issue that owners need to be aware of.
Are Fiats Good Cars, Common Problems: #9. Electrical Glitches
Fiat 500 cars have been known to suffer from various electrical issues. These include problems with the dashboard lights flickering, radio malfunctions, and even instances where keyless entry systems stop working altogether. Such glitches can be more than just inconvenient; they can also be potential safety hazards, especially if they affect the vehicle's lighting or signaling.
Are Fiats Good Cars, Common Problems: #10. Air Conditioning and Heating Malfunctions
A comfortable interior climate is essential, especially during extreme weather conditions. Unfortunately, some Fiat 500 owners have reported issues with their air conditioning units not cooling effectively or their heating systems not warming the car efficiently.
Problems can range from refrigerant leaks to malfunctioning compressors or heaters. Regular servicing can mitigate some of these issues, but the frequency of complaints is noteworthy.
Are Fiats Good Cars, Common Problems: #11. Battery Drain Issues
Another often-mentioned problem is the Fiat 500's tendency for rapid battery drain. Owners have found themselves with a dead battery far quicker than they'd expect, leading to the inconvenience of jump-starts and battery replacements. While some cases can be attributed to leaving accessories on or not shutting doors properly, other instances suggest an inherent electrical issue draining the battery.
Are Fiats Good Cars, Common Problems: #12. Problems With Tires and Wheels
The Fiat 500, particularly earlier models, has been noted for issues related to its tires and wheels. Premature tire wear and misalignment have been common complaints. Some users also report problems with the tire pressure monitoring system, which can give false alarms or not notify the driver when tire pressure is genuinely low.
Are Fiats Good Cars, Common Problems: #13. Rust and Corrosion Issues
For car owners living in areas with salted roads or coastal regions, rust and corrosion can be a concern. Some Fiat 500 models seem to be more prone to rust than other vehicles in their class, particularly around the wheel wells and undercarriage. Proper washing and treatment can delay the onset, but it's something potential buyers should be wary of.
In conclusion, while the Fiat 500 boasts an iconic design and spirited driving experience, potential owners should be aware of these common problems. Like any vehicle, regular maintenance and early detection of issues can save a lot of time and money in the long run.
Fiat 500X Problems
The Fiat 500X is not void of problems. Frequent complaints from owners include poor dashboard positioning that impairs visibility, uncomfortable seats, stiff handling, and tight legroom.
Other common problems include loud engine and road noise, uneven braking, high emissions levels for the diesel variants, poor ride quality, and the transmission shifting gears pretty hard.
Fiat 124 Spider Common Problems
A significant problem of the Fiat 124 Spider is the tendency for the gear to slip out of position at very high speeds. There are many complaints that gears could not shift well and slip out at the fourth gear.
Another common problem of the Fiat 124 Spider is suspension problems when the car encounters a porthole or swerves a curb. Owners have also raised safety concerns due to the positioning of the dashboard, which could reduce drivers' visibility.
Fiat 500 Models
Since the onset of the Fiat 500, the different models that ensued have always retained the original idea. The original idea is a small, easy-to-drive, affordable, stylish vehicle.
The Fiat 500 came to the Italian market in 1957, paused in 1975, and resumed production in 2007. Since 2007, there have been different models making progress with each one. These models include the following:
Are Fiats Good Cars, Models In The Lineup: #1. Fiat 500
Early models of the Fiat 500 come in both gasoline and diesel-powered engines. The Fiat is better suited for town driving than off-road. Hence the gasoline engine model is more popular. It has a 1.4 L engine and is built to a lightweight with four passenger seat capacity. The basic Fiat 500, unlike other models, is a two-door vehicle.
Are Fiats Good Cars, Models In The Lineup: #2. Fiat 500C
The Fiat 500C is the convertible model in Fiat's lineup, barring the 124. Its roof is not the conventional backward-fold roof that other convertible cars have. The Fiat 500C has a large roof that is more spacious than typical. It is costlier than a basic convertible car. Production for the Fiat 500C stopped in 2019.
Are Fiats Good Cars, Models In The Lineup: #3. Fiat 500X
The 2022 version of the Fiat 500x has an oversized fabric sunroof like the Fiat 500C. Fiat 500x has a turbocharged 1.3-liter four-cylinder engine and is an all-wheel drive. With a seating capacity of 5 passengers and bigger interior space, the 500X is more spacious than the basic 500 models.
Are Fiats Good Cars, Models In The Lineup: #4. Fiat 500L
The Fiat 500L is similar to the 500L in engine power and output. This model offers more spacing in the trunk and cabin than the 500X. Production of the Fiat 500L was discontinued in 2020.
Are Fiats Good Cars, Models In The Lineup: #5. Fiat 500e
The body build and structure of the Fiat 500e are consistent with other Fiat 500 models. The power source differs significantly between the Fiat 500e and other 500 models. The Fiat 500e is an electric-powered vehicle. With its 111-hp electric motor powered by a 24.0-kWh battery, the Fiat 500e has an estimated range of 84 miles.
Fiat VS Smart Car
Fiat is less expensive than the Smart EQ ForTwo. Both are small-sized vehicles, but Fiats are slightly bigger. Smart ForTwo design only accommodates two passengers, while depending on the Fiat model, it can carry at least four passengers. 
The trunk space and cabin room of Fiat are also bigger than Smart Cars. Their interior space differs considerably. Fiat affords a car owner 9.5 cubic feet of cargo space with all sears intact. The area becomes about 30.1 cubic feet when you fold the rear seats. Smart EQ ForTwo can offer only about 8.7 cubic feet of cargo.
Fiat is not only bigger than Smart EQ ForTwo, but they are also equally faster and accelerate quickly. An average Fiat has a 150-foot-pound torque and 135 horsepower 1.4L engine. Smart cars, on the other hand, come with a 118-foot-pound torque 80 horsepower engine. Fiats accelerate better than Smart Cars and are safer.
As usual, the Italian automobile takes the upper hand when it comes to being stylish. The exterior of Fiat is one thing that stands out amongst many car brands. Smart cars do not compare to Fiats in exterior design.
Smart cars only come as electric vehicles. But, Fiats cars depending on the model, have gasoline, diesel, and electricity power cars.
Are Fiats Good Cars: Frequently Asked Questions (FAQs)
Who Makes Fiat
Italian automobile manufacturer Fiat Automobiles S.p.A manufactures Fiat. The company was part of Fiat Chrysler Automobiles. In 2021 they became a subsidiary of Stellantis through its Italian division Stellantis Italy. With its history going back to 1899, they are one of the largest car manufacturers in Italy.
Are Fiats Good Cars
Many surveys have indicated favorable user ratings despite the numerous issues plaguing Fiat. This survey shows that many car owners are satisfied with their Fiat.
What Does Fiat Own
Fiat is an automobile manufacturing company producing vehicles under twelve brands: Abarth, Alfa Romeo, Chrysler, Dodge, Ferrari, Fiat, Fiat Professional, Jeep, Lancia, Maserati, Ram Trucks, and SRT.
How Much Is A Fiat
Depending on your chosen model, a Fiat should cost you between $15,000 to $30,000 to purchase. The old version of the car usually would cost less. Fiats are generally regarded as affordable and cheap to maintain cars.
Is Fiat Italian
Fiat is an Italian automobile manufacturing company. They have great experience in the business of car manufacture with a history dating as far back as 1899 when they commenced operation.
Are Fiats Reliable
Results from various surveys have proven to be diverse. However, one thing is consistent; while experts rate Fiats an average, car owners continue to rate them highly in surveys and opinion polls.
Are Fiat 500 Reliable
Fiat 500 is not a very reliable car, but it is not unreliable either. Fiat 500 is the most popular Fiat model for a reason. It is an affordable car model that gives value for money. Judging by data from various surveys and websites, car experts do not consider Fiat 500 a very reliable car.
What Is The Most Unreliable Car Brand
No car brand can be considered the most unreliable brand. Different surveys and expert opinions differ when it comes to car reliability. Reliability usually varies with different models and versions (model year).
Is Fiat 500 A Good Car
Yes, Fiat 500 is a good car. Numerous high car owner ratings can attest to that. Fiat 500 may not be the most reliable car in the automobile industry, but it is still average reliable and a good choice of car.
Are Fiats Expensive To Repair
No, Fiats are not expensive to maintain. Their affordable repair cost is one reason their customers rate them highly. Even amongst other subcompact vehicles, which tend to be affordable, their prices still compete favorably.
Are Fiats Safe
Yes, Fiats may not be adjudged to be highly reliable by many car experts, but when it comes to safety, they are pretty decent. Their Euro NCAP ratings are always good enough to convince one that purchasing and driving a Fiat is not a safety hazard.
How Long Do Fiats Last
Fiats are durable cars. The average life expectancy of a Fiat is between 200,000 – 250,000 miles. This mileage translates to 13 to 17 years before it breaks down entirely or requires a costly repair. Car longevity is usually dependent on proper maintenance. Fiats typically are not long-distance vehicles.
How Many Fiat 500 Gucci Were Made
Only 500 pieces of Fiat 500 Gucci was made. Designed by Gucci creative director Frida Giannini, the Gucci edition features the Gucci signature colors and logo in a stylish and exquisitely car design. The car, in essence, is a fashion statement as the engine and other mechanical parts of the vehicle are the same as the regular Fiat 500.
Are Fiats Good Cars: In Conclusion…
Fiat is a good vehicle, stylish, inexpensive, and has low-cost maintenance. It also rates high for safety and is one of the best subcompact town vehicles. However, experts rate the Fiat at average reliability. Despite the average reliability rating, most car owners love their Fiat and rate them highly.
We have ensured to avoid bias and lay out the facts. So, if you are wondering, are Fiats a good car? This article has taken the time to fully explain all the pros and cons of all Fiat models. This article will be a guide to making your choice.