Are Ford Fusions good cars? Despite being a teenager in terms of age because it was produced from 2006 to 2020. The Ford Fusion was undoubtedly a mature contender to rival sedans in the midsize class. One of the leading automakers in the business created the Fusion, which has an Aston Martin-inspired design.
However, compared to some of its rivals, the Ford Fusion had a brief existence and a quick demise. But because of its track record for dependability (we've looked at it in-depth when discussing whether Ford is a good car brand), it makes a good used car or Ford Fusion rental.
It has had various drivetrains over the course of two generations. All of which were designed with a particular objective in mind. It has been offered with front-wheel drive and all-wheel drive (on select trims).
Ford's brief 14-year production of Fusions did not shield the company from issues, recalls, or the crushing impact of the SUV industry. However, the car proved to be durable and dependable enough to be utilized as a Ford Fusion race car in 2013. And, afterward, as a modified as a police car.
The Ford Police Responder, a new version of the Ford Fusion police car, was introduced in 2017. It was the first hybrid vehicle to be pursuit-rated in the industry and one of two hybrid police cars that Ford released.
However, you should be aware that not all model years have the same reliability rating if you're looking for a used Ford Fusion. Additionally, there are some years that you should completely check off your purchasing list.
Ford Fusion MPG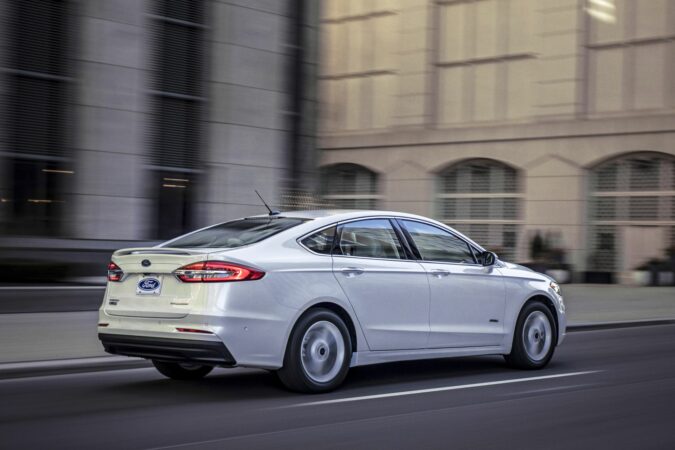 The Honda Accord and Toyota Camry are rivals of the Ford Fusion in terms of performance and fuel efficiency (assuming the catalytic converter on your Ford Fusion is working right). The 2.5-liter, 175-horsepower 4-cylinder engine comes with the base 2020 model. In all, it returns 21 mpg in the city and 31 mpg on the interstate.
These figures increase for the 2.0-liter gasoline engine, electric motor, and CVT automatic transmission in the Ford Fusion Hybrid Titanium model. Expect 188 horsepower and a combined fuel economy of 41 mpg on the interstate and 43 mpg in the city on the Titanium.
With the exception of the hybrid and plug-in variants, all vehicles come standard with front-wheel drive and a 6-speed automatic. There is an all-wheel drive option. Overall, the Ford Fusion's engine is dependable and economical, making it a pleasure to drive and own.
Ford Fusion Reliability
The Ford Fusion scored a respectable 4.0 out of 5.0 on RepairPal's reliability scale. The Fusion only places 18th overall out of the 24 cars tested, however, due to the fierce competition in the midsize segment. Its $581 average yearly repair cost indicates average ownership expenditures.
Compared to all other vehicles, the severity and frequency of repairs required are likewise average. If you want to learn more, you can check out our guide on the best model years of the Ford Fusion, as well as any common problem or issue with the Ford Fusion.
Ford Fusion Years To Avoid
Sadly, the Ford Fusion had a brief existence, lasting only two versions over its 14-year production run. With their front-wheel drive, all-wheel drive chosen trims, and a range of drivetrains for such a short time, pre-owned Ford Fusions can have a sizable market.
Early models experienced some teething problems, which is to be expected with a new release. Still, tragically Ford failed to promptly remedy and minimize the harm, leading to a list of Ford recalls.
Are Ford Fusions Good Cars, Years To Avoid #1: 2006-2009
The Fusion had problems with interior parts and brakes during this time. Even though it had high sales through its first several years, at around 140,000 vehicles till the end of 2009. The Fusion had three trim levels throughout this course: the Fusion S, Fusion SE, and Fusion SEL.
Various interior options, including heated seats, automatic gearboxes, a power driver's seat, etc., varied depending on the trim level. These higher trims were quite alluring at such a low price point.
But they also welcomed some of the first serious problems frequently mentioned for the Ford Fusion. Interior problems were frequent and ranged from faulty components to poor door knobs that would break off in your fingers, failed components, and even a few brake problems.
Some of these flaws didn't become apparent at first, which is why you might see the afflicted cars being offered at a discount to try to fix the concerns. To make sure your beneficial deal isn't too good to be true, make sure you thoroughly investigate if you decide to buy a Ford Fusion from the model years 2006 to 2009.
Are Ford Fusions Good Cars, Years To Avoid #2: 2010-2012
The Fusion experienced a spike in sales with the 2010 refresh because of its more beautiful exterior and appealing powertrain. Which allowed it to surpass the 200k sales goal. Ford proved to be popular enough to carve out a good place for itself, even though it later began to concentrate more on the SUV market.
Unfortunately, some of the teething problems experienced in earlier models carried over into this revision. Which had more room for error due to the nearly doubled trim range. The lineup includes the already well-known Fusion S, SE, and SEL, in addition to two new versions with improved performance and suspension.
Unfortunately, this once-promising range now has additional problems, such as steering problems, in addition to the previously mentioned interior parts. The worst Ford Fusion year to avoid has been identified as 2011, in particular.
One of the most frequently reported problems is steering-related, such as power steering failure, which has cost owners $1,600 to fix after about 70k miles. The owners have spent roughly $1,500 on repairs for the other issues, which include transmission slipping and power loss at around 50K miles.
Unfortunately, these vehicles began to have low owner satisfaction levels. This is why you should always have a qualified mechanic inspect the car before you decide to buy any of the Ford Fusion years to avoid. These same issues then carried on to the 2014 Ford Fusion problems.
Are Ford Fusions Good Cars, Years To Avoid #3: 2013-2016
Between 2013 and 2016, the final phase of troubled Ford Fusions, their second major overhaul, and their significant makeover arrived with high hopes that all the prior issues would finally be resolved.
The Fusion S and SE remained available, and the Fusion Titanium, a new trim that replaced the SEL top-level trim with opulent high-tech enhancements to replace the subpar infotainment system, was still offered.
The transmission and fuel system for the Fusion experienced numerous issues during this time period, and these issues weren't entirely resolved until 2018 and beyond. These issues are the most concerning and prominent for Fusion.
For the Fusion, a number of issues sprang up during this time, but the most concerning and prominent are the transmission and the fuel system. Which received several complaints and didn't receive a comprehensive fix until 2018 and beyond.
Problems With Ford Fusions
The Ford Fusion has generally been dependable, although depending on the model year and generation, it has experienced its fair share of issues. The following are a few of the Ford Fusion's most typical issues:
Also, if you want to get more specifics, we've also written guides on other problems, such as the wrench light coming on in a Ford Fusion, as well as issues where your Ford Fusion won't start.
Are Ford Fusions Good Cars, Common Issues #1: Ford Fusion Transmission Problems
Most of the reported issues with the Fusion have to do with its transmission. In fact, these problems appear to afflict every model year from 2006 to 2018 in general. According to several owners, the transmission sometimes shifts smoothly and then suddenly jerks or appears to slip gears.
If you want to learn more, you can always check out our guide on what causes a transmission to slip, as well as a transmission slipping issue in general, and the symptoms of a slipping clutch.
Others have spoken about delayed shifting, where the transmission changes gears much too late, whether the vehicle is at a stop or is already moving. The aforementioned difficulties with the automobile typically begin for owners at roughly 80,000 miles. However, there have been reports of the troubles appearing as early as 15,000 miles.
The Ford Fusion's transmission issues can have a variety of causes, and resolving them can be expensive. In vehicles with lower mileage, upgrading the software in the powertrain control module (PCM) and transmission control module (TCM) may be able to fix the issue.
Older, high-mileage models can require a transmission overhaul or perhaps a valve body replacement.
Are Ford Fusions Good Cars, Common Issues #2: Swollen Lug Nuts
Many Ford cars produced after 2010 have a common problem with swollen lug nuts. It's one of the issues with the 2012 Ford Fusion that is well-known. The problem is caused by Ford's selection of steel lug nuts with aluminum crowns. Most other lug nuts are constructed from one piece of hardened steel.
Ford's lug nuts' aluminum caps have the propensity to expand and delaminate due to high temperatures or too much torque applied while tightening or loosening. For more context, do check out our guide on the lug bolt pattern on a Ford F150. Additionally, they have a history of trapping moisture, which promotes rusting.
Due to the problem, either the lug nuts were too large to be removed with a regular wrench. Or they had become bonded so firmly that removal required a drill and a welding torch. Or, you could instead use a stripped lug nut remover, just in case the lug nut size was one size too big.
Due to their inability to remove the bloated lug nuts, several Fusion owners who suffered from flat tires were left stuck on the road. Millions of Ford car owners and lessees, including Fusion owners, filed a proposed class action lawsuit against the firm in August 2017 over problems with the swelling of the lug nuts.
The judge ruled that the plaintiffs could not establish and exhibit any legally tenable grounds. And the intended lawsuit was completely dismissed in January 2019. Fusion owners are recommended to tighten the lug nuts only with a torque wrench in order to reduce the possibility of swelling.
Are Ford Fusions Good Cars, Common Issues #3: Faulty Power Steering
Numerous reports of power steering issues with the 2011 Ford Fusion have been reported. There have been complaints about improper power steering operation. According to several owners, the electronic power assist steering (EPAS) system for the automobile has also experienced some problems.
Even though it has been known to happen in some models with lower mileage, this problem often manifests itself around the 80,000-mile mark. Owners have found that repairing the EPAS to fix this problem is rather expensive, with an average repair cost of about $1500.
If you want to learn more about diagnosis or troubleshooting, we have plenty of guides that might help. That includes our detailed write-up on the power steering fluid. Not to mention, the power steering fluid leak, as well as can you use power steering fluid as brake fluid.
Beyond that, we've also looked at the symptoms of a bad power steering pump. In addition, head over to our guide on the replacement process of a power steering pump.
Are Ford Fusions Good Cars, Common Issues #4: Engine Issues
Some of the difficulties with the 2010 Ford Fusion that have been documented include sudden slowdown and power loss while driving. Throttle body problems are thought to be the root of these engine problems. The issue often manifests itself approximately 77,000 miles into the lifespan of the car.
Some owners have discovered that the problem can be fixed by replacing the throttle body or even only the throttle body actuator. So, how much is the throttle body replacement cost? A new throttle body could cost as little as $75 or as much as $1,000. But what does a throttle body do, you might ask?
Well, if you want to learn more, do check out our article on the symptoms of a bad throttle body. As well as, the symptoms of a dirty throttle body (and how to clean a throttle body).
Are Ford Fusions Good Cars, Common Issues #5: Noises Of Creeping And Squeaking
Some car owners claim to hear creaking and squeaking noises in their vehicles when turning and traveling over bumps. The problem can be found in several Fusion model years; however, it is more prevalent in older ones, such as the 2006 model. Around 100,000 miles, many Fusion owners report hearing squeaking and creaking noises.
The common culprits are the lower control arm and their condition or a bump that stops rubbing against a dry strut. The strut assembly might be entirely replaced, or the bump stop could just be lubricated. The typical price to get rid of these noises is $250.
Otherwise, you could also consider diagnosing the lower control arm bushing. And if need be, you might have to consider a lower control arm replacement cost. Our resources on the replacement cost of a strut assembly might also prove insightful.
The Ford Fusion has been phased out, as was already mentioned; thus, the only way to get one is to buy second-hand. This makes it even more crucial to be aware of all the potential problems you can encounter if you purchase a Fusion.
Keep track of the above-mentioned probable issues, paying particular attention to the mileage at which they first appear, any likely causes, and typical fixes.
Ford Fusion Transmission Recall
Ford has recalled over 2.9 million vehicles to fix an automatic transmission issue. A broken or absent bushing within the transmission may prevent the car from shifting into the desired gear. According to Ford's complaint with the National Highway Traffic Safety Administration (NHTSA).
Therefore, the car might roll away if it isn't genuinely in park, or it might go in the wrong direction if the driver chooses Drive or Reverse. If a car is turned off while not in park, restarting it might not be possible. According to Ford, the solution entails changing the shift bushing and covering the shift cable bushing with a protective cap.
On June 27, owners will receive a letter informing them of the recall; however, they can check the NHTSA recalls website for further details and to see if their vehicle is affected. 22S43 is the Ford recall number for this problem.
Ford Fusion vs Focus
You might be undecided between the Ford Fusion and Ford Focus when it comes time to buy a new car, and you've decided to go with a Ford. Although each vehicle has its own set of benefits, picking one over the other might be challenging. Find out which car is best for you by reading this Ford Fusion vs. Focus comparison!
And if you're wondering whether Ford Focus are good cars or not, our in-depth guide there might help. Otherwise, we've also detailed specific issues with the Focus, such as the 2013 Ford Focus problems and the 2014 Ford Focus problems. In addition, we even looked into the Ford Focus transmission problems.
1. Engines
The engines in the Fusion and Focus are marginally different. The Fusion has a 6-speed automated transmission and a 2.5L Duratec 4-cylinder engine. The Fusion's 2.0L 4-cylinder engine has four pistons. Each car has various engine choices that either increase performance or fuel efficiency.
The Fusion's standard engine produces 174 lb-ft of torque and 173 horsepower.
With its standard engine, the Focus produces 160 horsepower and 146 lb-ft of torque.
The EPA estimates the Fusion's city/highway/combined MPG to be 21/32/35.
The EPA estimates the Focus's city/highway/combined MPG to be 25/34/28.
2. Dimensions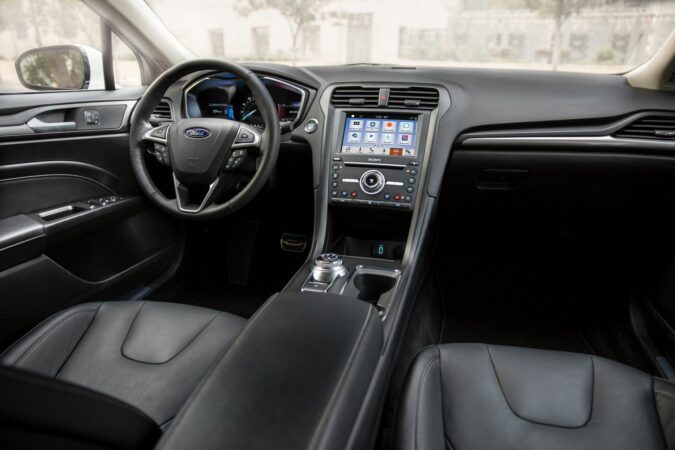 The Focus and Fusion's respective cabin spaces differ significantly from one another. The cabin space of the Focus is 90 cubic feet, compared to 102.8 cubic feet for the Fusion. The advantages of each vehicle in terms of passenger and cargo space are as follows:
The Ford Fusion provides 39.2 inches of front headroom and 37.8 inches of back headroom.
The Focus has 38.3 inches of headroom in the front and 38 inches in the back.
The trunk spaces of the Fusion and Focus measure 16 and 13.2 cubic feet, respectively.
When the rear seats are folded flat, the Focus provides 43.9 cubic feet of cargo capacity when selected as a hatchback or 23.3 cubic feet of space when selected as a sedan.
3. Technology & Features
The SYNC system is a dashboard-mounted display screen that allows users to choose their preferred media. Is a feature that comes standard on both the Ford Fusion and Focus. Even better, this screen supports speech recognition, allowing users to choose their entertainment while still keeping their hands on the wheel.
Problems With Ford Fusion Hybrid
One of Ford's most well-known models, the Ford Fusion offers comfort and economy at a competitive price. Additionally, it's proving to be one of Ford's most adaptable vehicles. But does the Fusion have a lot of problems considering it was one of Ford's most reasonably priced models during its run?
The Ford Fusion's most frequent issues are listed below.
1. Shifting Issues With The Ford Fusion's Transmission
Over 1,100 of the several thousand owner-submitted complaints about the Ford Fusion on RepairPal are about "harsh or delayed shifting of automatic transmission." The results show that 1,151 customers complained that their Ford Fusion's automatic transmission started having shifting difficulties.
With an average mileage at the incident of about 80,000 miles, these reports include Fusion vehicles from 13 model years.
2. The Fusion Makes Terrible Noises Like Squeaks And Creaks And Leaks
According to several owners, the Ford Fusion was a deal for a reason. As mileage increases, owners typically see an increase in squeaks, creaks, and leaks. On RepairPal, there are 205 reports of a transmission fluid leak and 472 reports of creaking sounds when turning or driving over obstacles.
These complaints state that owners begin to hear squeaks and creaks at roughly 100,000 miles for various reasons. Such as a lower control arm issue or a strut assembly that needs to be disassembled. Ten model years are reportedly vulnerable, and fixing them might cost between $100 and $250.
Best Year For Ford Fusion
The Ford Fusion's prime years are typically seen as 2012 to 2013. At that point, the production cycle was well underway, and many of the faults that had cropped up in some of the previous years had been fixed.
The redesign was completed at the end of 2013, making the 2012 and 2013 model years the final to leave the factory. These model years had updates that made them more dependable than earlier models.
The other good years were 2008 through 2009 because Ford had already addressed some of the difficulties with the earlier engines at that time, and an engine redesign had already addressed some of the earlier faults.
The Fusion is a fantastic choice if you're looking for a midsize sedan because it gets high gas mileage and is cozy for a family to ride in.
Shift System Fault Ford Fusion
The powertrain control module has discovered a transmission system issue when a "Shift System Fault" message and check engine light illuminate. When this light turns on, the PCM's memory stores a defect code. This code explains why the light is on and what could be necessary to fix the problem.
Your Ford would report the codes P0756 and P0766. Transmission performance codes "C" and "D" for shift solenoids. This means that the PCM does not perceive the shifts as they ought to when such solenoids are used. This could be a problem with the internal transmission, a solenoid, a valve body, or a low fluid level.
Technical service advisories are not yet available for this problem. Your Ford vehicle will receive a free replacement transmission cooler (to find out more, check out our transmission cooler line diagram and the Ford F-150 transmission cooler line replacement). The failure of this cooler and insufficient transmission fluid can cause your problems. You need to get your transmission analyzed to identify the root of the issue if, in fact, the cooler has not failed.
Ford Fusion Insurance Cost
Average annual insurance costs for a Ford Fusion are $1,584, or roughly $132 per month. A Ford Fusion's annual insurance costs will be roughly $77 higher than the average for midsize cars and $17 higher than the $1,567 average for all vehicles.
In the 2020 midsize car category, the Ford Fusion comes in at number 11 overall out of 15 total cars. The average insurance cost is $1,584 annually, whereas the category median rate is $1,507 annually, a difference of $77 annually.
In comparison to comparable midsize automobiles, the Ford Fusion's typical insurance costs $116 more annually than those of the Toyota Camry, $100 more than those of the Honda Accord, $92 more than those of the Nissan Altima, and $56 less than those of the Tesla Model 3.
Ford Fusion Generations
2013 – Present Ford Fusion (2nd Generation)
On Ford's CD4 platform, the Fusion had a complete redesign in 2013 and received acclaim for its premium, attractive, and sophisticated exterior. Along with forward-collision warning and an automated braking system, options also included an automated parallel-parking system and adaptive cruise control.
A lane-departure warning system with lane-keeping assistance, automatic high lights, an upgraded infotainment system, and USB ports for music were among the additional features Ford offered.
The base engine, a 2.5-liter 4-cylinder with 175 horsepower, was kept, but a 240-horsepower EcoBoost 2.0-liter 4-cylinder turbo took the place of the V6. To achieve city mileage of 44 mpg and highway mileage of 41 mpg, a turbocharged 1.6-liter 4-cylinder with 178 horsepower was also added.
The hybrid's engine was modified to a 2.0-liter 4-cylinder with 188 horsepower.
2006 – 2012 Ford Fusion (1st Generation)
The initial Fusion had two engine options and was constructed on Ford's CD3 chassis. A 160-horsepower, 2.3-liter four-cylinder engine was available with either a five-speed manual or an automatic transmission. Combined with a six-speed automated transmission was an optional 3.0-liter V6 engine with 220 horsepower.
All of the original Fusion versions had front-wheel drive. Traction control, side-curtain airbags, and anti-lock brakes were all options. Three trim levels were available. The base S included a CD player, cruise control, keyless entry, certain power gadgets, and air conditioning.
Ford made front-side and side-curtain airbags a standard component of all Ford Fusions in 2007. New options such as an integrated navigation system, Sirius satellite radio functionality, aux jacks, and an anti-theft perimeter alarm were also offered at this time.
All-wheel drive was an additional option available on V6 vehicles. In 2007, the SE model gained a 6-disc CD changer as standard equipment. A new front passenger fold-flat seat was also included as standard equipment on SE and SEL versions.
Ford Fusion Hybrid Reliability
In general, the Ford Fusion Hybrid is a pretty dependable car with no significant problems. They have been widely utilized in rental and taxi fleets (also, check out our guide here if you want to know how much is a rental car for a week). They frequently log hundreds of thousands of miles annually and endure above-typical abuse.
The Fusion Hybrid's average cost of ownership will be quite comparable to that of its more well-known rivals. That includes the Honda Accord and Camry Hybrid.
FAQs On Are Ford Fusions Good Cars
If you're curious to learn more about are Ford Fusions good cars, our FAQs here might help…
Is Ford Fusion A Good Car
Overall, the Ford Fusion is quite reliable, with a reliability rating of 57.9.
Is Ford A Good Car
The first fully electric pickup from the brand, the F-150 Lightning, has joined it. Overall, Fords are often of mediocre reliability. The Maverick, Maverick Hybrid, and Edge are standouts. Meanwhile, Ford comes in the lowest third of brands for reliability.
Is Ford Reliable
Ford automobiles are generally rated as having an average level of reliability, though this might vary depending on the model you own or plan to purchase. It's also important to know that Ford has the highest dependability among American automotive brands. Making them a car that is generally safe to drive.
How Long Do Ford Fusions Last
A Ford Fusion has a ten-year lifespan on average. However, various elements, like how well you maintain your vehicle and whether you have any significant issues, might determine how long it lasts. Your Fusion could survive up to 15 years or longer if you take proper care of it and don't have any significant problems.
How Many Miles Do Ford Fusions Last
The Ford Fusion can travel for around 200,000 miles before needing to be repaired. Although some Ford Fusion owners claim their vehicles lasted up to 15 years. The number is primarily based on how frequently the vehicle is driven and the engine type.
How Much Is A Ford Fusion
A $995 destination charge is added to the Manufacturer's Suggested Retail Price (MSRP) on the base Fusion, an S model with a 2.5-liter 4-cylinder engine.
Is The Ford Fusion All Wheel Drive
Front-wheel drive is the only choice for the 1.5-liter engine, while all-wheel drive is an option for the 2.0-liter and a requirement for the V-6.
Is Ford Fusion Front Wheel Drive
While only a few gasoline-only Fusion variants are available with all-wheel drive, all Fusion Hybrid and Fusion Energi vehicles are only available with front-wheel drive (FWD).
Is Ford Fusion A Full Size Car
The Ford Fusion is a mid-size car that the Ford Motor Company has produced and sold. Two generations of the Fusion have been made, with gasoline, gas/electric hybrid, and gas/plug-in hybrid versions available from the 2006 through 2020 model years.
How Long Is A Ford Fusion
Between 2006 and 2020, the Ford Fusion only lasted for two generations, during which time its length changed significantly from 190.2 inches to 191.8 inches in its final model year.
Where Is The Ford Fusion Made
The Ford Fusion is only produced in the Ford factory in Cologne, Germany. Ford Fusions is made in Mexico's Hermosillo Stamping, and the Assembly factory is sold in American markets. Ford increased the volume of Fusions it produces for US consumers in 2012 at its Flat Rock Assembly in Michigan.
Does Ford Still Make The Fusion
It was once anticipated that the Ford Fusion would cease manufacturing. However, Ford ultimately decided to revamp it and rename it the 2022 Ford Fusion Active.
Do Ford Fusions Have A Lot Of Problems
While there are many major Ford difficulties that owners are unaware of, the Fusion has a number of well-known problems, including engine stalls, fires, loss of acceleration, transmission shifting, tricky lug nuts, and steering failures, among others.
What Problems Do Ford Fusions Have
While there are many major Ford difficulties that owners are unaware of, the Fusion has a number of well-known problems, including engine stalls, fires, loss of acceleration, transmission shifting, tricky lug nuts, noisy creaks, and steering failures, among others.
Are Ford Fusions Good Cars: Final Verdict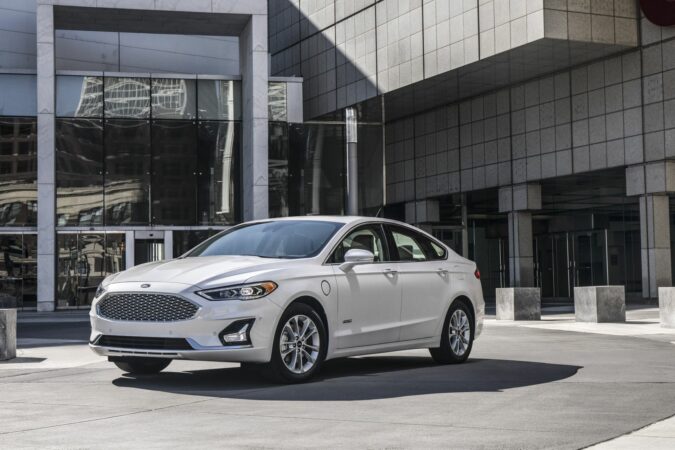 Are Ford Fusions good cars? Having been available since 2006, the Ford Fusion is a well-known midsize vehicle. It has a reputation for being both dependable and reasonably priced. And, it offers a variety of features that appeal to a wide range of drivers.
The Fusion does, however, have certain flaws as well. Some drivers complain that the ride is excessively rough, while others have had problems with the infotainment system. The Ford Fusion is a good car all around.
So, are Ford Fusions good cars? It is a nice sedan with a cozy interior, user-friendly infotainment system, smooth ride, and engaging handling. Additionally, it features a sizable trunk, high-reliability ratings, and relatively inexpensive maintenance.