In your bid to get a new vehicle, you will wonder about many different car brands. Their reliability, dependability, and, most of all, style and other nice-to-haves. In that case, Jaguar must be on your list if you are looking for luxury vehicles. Are Jaguars good cars?
Jaguars are good, powerful, sleek, and stylish cars. However, they are not the most reliable car on the road. Jaguars' reliability ratings over the years have been low. Repairpal rates Jaguar's cars a low rating of 2.5 out of 5.0 and 29th out of 32 reliable car brands. These low ratings are due to the vehicle's high maintenance cost and numerous problems.
Jaguar Reliability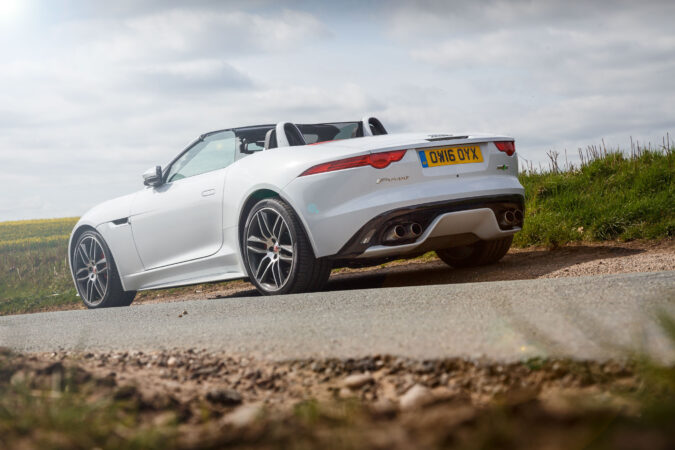 Over the past years, the Jaguars have had a deplorable reliability reputation. But, recently, they have been improving quite a lot and are hammering out some of the more serious issues.
In the 1970s, Jaguar's low-reliability rating was due to poor quality body build, design, and low funding to make better cars. In the 1990s into the 2000s, a lot of funding went into modernizing the car-making process.
This funding was done under the ownership of Ford. From there, Jaguar's reliability level started increasing. Even after Tata Motors bought the brand in 2008, the reliability rate did not decline.
Despite these improvements, Jaguar cars still have much to make up for. According to J.D Power, Jaguars were among the three worst reliable car brands in 2020 and 2021. Reliability Index rates Jaguar 29th of 39 car brands with a reliability index of 171. This score is poor but better than other brands that came lower.
Due to a lack of data, Consumer Reports gives a prediction reliability rating of 2 out of 5. But, Repairpal rates Jaguar cars a low rating of 2.5 out of 5.0 and 29th out of 32 reliable car brands. 
However, the Jaguar brand is making significant efforts to handle its poor rating. The first step is the implementation of a five-year warranty. The warranty will give you peace of mind, knowing that any faults within this period will be taken care of by the company.
Most Reliable Jaguar
In 2017 French L'automobile Magazine named the Jaguar XE the most reliable family car. Jaguar XE is a powerful car with its stylish design and 240 horsepower turbocharged 2.0-liter four-cylinder base engine. 
The car has many luxurious features. It is fitted with leather temperature-controlled seats and very reliable driver assistance systems (sort of like the most reliable sports cars). If you are genuinely considering a Jaguar, this model might be the best model for you to purchase.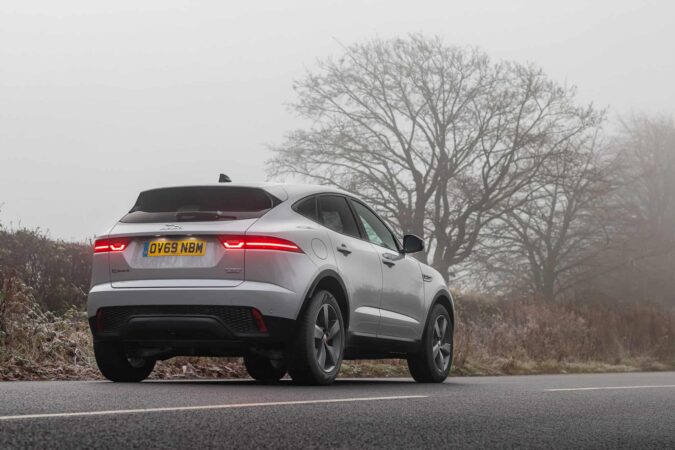 Jaguar XF Reliability
Jaguar XF isn't much of a reliable car judging by its Repairpal rating. It has a rating of 3.0 out of a possible 5.0 and ranks 22nd out of 31 midsize luxury cars. On Edmunds.com, the expert ratings are average at 7.4 out of 10. 
The XF has a 12% chance of developing an issue requiring severe repairs. This percentage, by all standards, is a modest score. The Jaguar XF is an excellent choice while shopping for a Jaguar.
Jaguar XJ Reliability
On Carbuyer, the Jaguar XJ has an expert rating of 3.0 out of 5. Its high annual maintenance cost of $1232 contributes to its rank. Jaguar XJ ranks 19th out of 30 full-size luxury cars with a rating of 2.5 out of 5 on RepairPay. Its rating on Edmunds is 3.7 out of 5.0.
Overall it is a modest and average reliability rate. With good maintenance, the vehicle will perform as well as any. Most customers ignore the reliability rating due to the stylish nature of the car.
Jaguar XE Reliability
Jaguar XE has a poor reliability rating on Car Expert. It has a percentage score of 74% and ranks 15 out of 17 executive cars. On Carbuyer, it was rated 4.3 out of 5, and in the 2019 Drive Power survey, it came 71st out of the top 100 cars.
Jaguar XE's poor reliability is partly because of its many recalls and high maintenance cost. The recall is due to missing spot welds on the rear rail assembly. The missing spot compromises the vehicle's structural integrity.
Jaguar E Pace Reliability
On Auto Express, Jaguar E-Pace has a rating of 3.7 out of 5, while on Carbuyer, it rates 4.0 over 5. The 2021 Drive Power brand survey placed this Jaguar brand in 7th place out of 29.
Due to insufficient data, the reliability information about Jaguar E-Pace is scarce because it is a new car. However, we consider it reliable because of the latest vehicle technologies.
Jaguar F Pace Reliability
In its latest appearance on the Drive Power Survey in 2019, Jaguar F-Pace came 40th. On Carbuyer, it has a reliability rating of 4 out of 5. Although Jaguar F-Pace reliability information is insufficient to make a detailed conclusion, the vehicle seems to be the most reliable of all Jaguars.
The many safety systems are one of the reasons it rates higher than other models. Jaguar F-Pace is one of the best models to purchase, especially if you want power and style.
Jaguar's Fastest Car
Jaguar cars are special cars due to their impressive client list. The brand combines both style and jaw-dropping performance to give one of the finest cars the world has ever seen. From its inline six-cylinder engine to its iconic design, Jaguars are a glory to behold on the racing ground. Here are some of the fastest Jaguar car models yet: 
Are Jaguars Good Cars, Fastest Cars: #1. Jaguar XJ220
The XJ220 has a top speed of 213 mph that is powered by a V6 twin-turbocharged engine. This car is a force speed to reckon with. However, it never lived up to its name because instead of 220 miles per hour as intended, it achieved 213 miles per hour. The Jaguar XJ220 is a two-door vehicle with a mid-engine configuration.
Are Jaguars Good Cars, Fastest Cars: #2. Jaguar Project 8
Jaguar Project 8 comes second fastest on the Jaguar list. It has a great speed of 200 mph and a 5.0-liter V8 supercharged engine that produces 600PS/700Nm torque. The Jaguar Project 8 probably has the most powerful engine in a Jaguar car.
To top it off, it accelerates from 0 to 60mph in 3.3 seconds, and the paddle shift transmission shifts gears in just 0.2 seconds, almost faster than an eye blinking. The Jaguar brand outdid itself with this one.
Are Jaguars Good Cars, Fastest Cars: #3. F-Type SVR
The F-Type SVR is the next on the fastest list. It has a speed of 200mph and is powered by a 5L V8 supercharged engine. The F-Type SVR has 575 horsepower and a booming and addictive sound. The best part of this vehicle is its ability to go from 0-60 in 3.5 seconds.
Are Jaguars Good Cars, Fastest Cars: #4. Jaguar F-Type SVR Cabriolet
The Jaguar F-Type SVR Cabriolet is a convertible with two doors and a powerful 5L V8 engine. It is among the fastest Jaguar cars due to its high top speed of 195 mph. This Jaguar model is also one of the fastest accelerating Jaguars.
Are Jaguars Good Cars, Fastest Cars: #5. Jaguar D-Type
The Jaguar D-Type model is a race car that became a road car. It won the 24 Hours of Le Man endurance race from 1995 to 1957 three times in a row. It has an inline-6 snarling engine that runs at a top speed of 160mph.
Several other Jaguar models can count on the list of fastest cars, but these are at the top of the list. Jaguar cars are high-speed cars, so if you want to go fast and luxurious, this might just be the car for you.
Jaguar Car Models
Jaguar has some of the most stylish and luxurious cars in the world. Their vehicles look exceptional, and the performance is high quality when in their best shape. Jaguar continues to outdo itself by creating more innovative designs and electric cars. Here are some of the Jaguar models that have earned their place in the car: 
Are Jaguars Good Cars, Model Lineup: #1. Jaguar E-Pace
Slightly smaller in size than the F-Pace, the Jaguar E-Pace is the most compact SUV Jaguar ever made. With a powerful 246-horsepower turbocharged four-cylinder engine, it is an elegant SUV with a sporty feel. The Jaguar E-Pace's interior is furnished with top-quality leather and is almost noiseless even at very high speed.
The car comes with an all-wheel drive for better road grip and handling. It also comes with exciting infotainment and connectivity features. Even though it is one of the brand's cheapest cars, it is pretty expensive compared to other car brands.
Are Jaguars Good Cars, Model Lineup: #2. Jaguar F-Pace
Jaguar F-pace is a comfortable SUV with a bigger cargo space than the E-Pace. It is laced with quality soft leather, plastic, and wooden materials, and its interior offers more leg room for its passengers. It has a 247-horsepower turbocharged four-cylinder engine growling at high-speed power.
This Jaguar includes modern infotainment and connectivity features to ensure convenient driving and essential safety. Driver assistance features are also available.
Are Jaguars Good Cars, Model Lineup: #3. Jaguar XF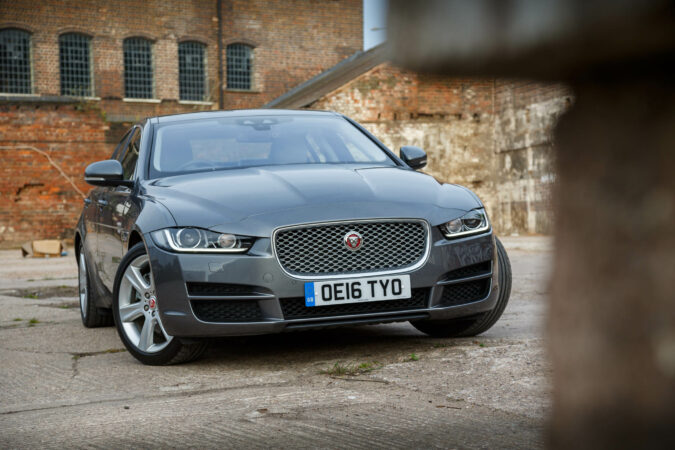 You have two Jaguar XF engine options to choose from. The first is the P250 engine with 246 horsepower, while the other has a P300 engine with 296 horsepower. It offers a vast cargo space with comfortable seats with enough leg and headroom to accommodate five people. The P300 version is an all-wheel drive car, while the P250 is a rear-drive.
Are Jaguars Good Cars, Model Lineup: #4. Jaguar F-Type
Jaguar F-Type allows you to choose between a coupe and a convertible. It is powered by a supercharged V-8 engine that produces 444 or 575 horsepower. It is a fast standard all-wheel drive car whose steering mechanism is responsive with a powerful braking system.
Since it is a luxury two-seater with two doors, it can feel tight inside, yet it is more spacious than many sports cars.
Are Jaguars Good Cars, Model Lineup: #5. Jaguar I-Pace
Jaguar I-Pace is an electric vehicle with a 90.0-kWh battery providing an EPA-rated driving range of 253 miles. It is a standard all-wheeler with two electric motors combining to produce 394 horsepower and 696Nm of torque.
It is a comfortable car with good legroom and headroom to contain five people. The Jaguar I-Pace is not suited for long-distance travel, owing to its less-than-ideal range. It is best for in-city driving.
The car has an onboard charger of 11 kilowatts for convenient home charging. With its stylish, eye-catching design, the I-Pace is a head-turner. Jaguar I-Pace vehicles are expensive, but that is not surprising since they are Luxury cars.
Jaguar Maintenance Cost
Jaguars are high-end luxury cars, and maintaining them is pretty expensive. The average repair cost for a Jaguar is around $1300 annually. Maintenance costs will increase as your vehicle gets older. The maintenance cost is dependent on the car model.
The F-type is usually the most expensive to maintain. Maintenance expense is generally due to the high cost of the car components. Jaguars require a skilled technician. We recommend using a reliable dealership for maintenance when needed.
Jaguar Most Expensive Car
Sold in 2016 for a world record fee of $21.78 million, the 1955 D-Type Jaguar Le Mans Winner is not only the most expensive Jaguar. It is one of the most expensive cars in the world. Famous for its feline-inspired design, the Jaguar D-type won the Le Mans race in 1956, averaging a speed of just over 100mph.
This vehicle is now a vintage car and is rare in the car market. However, if you can find any, it is expensive to maintain. The model is no longer in production, making the parts challenging to see in the event of a replacement.
Jaguar Cheapest Car
Jaguar E-Pace is the cheapest Jaguar available at a starting price of around $42,000. The Jaguar E-Pace is a luxury vehicle, and its features include an elegantly designed interior, dual-zone automatic climate control, and reliable safety features.
It has a top-notch infotainment system with the latest technology, such as Android Auto, Apple CarPlay, and navigation. This model is perfect if you are on a budget. You get style and luxury at a cheap rate.
Best Sports Car Jaguar
Jaguar produces some of the best sports cars in the world. They are other competitive brands, but it is safe to say that they are still among the top sport car makers. We will look at five of Jaguar's Best sports cars ever Made. In ascending order, the widely regarded top five are: 
Are Jaguars Good Cars, Best Sports Cars: #1. Jaguar XK120
The XK120 was the first sports car made after the second world war. Its first appearance was at the British Motor Show in 1948. It instantly gained popularity, and mass production started even though the initial plan was not mass production.
A 3.4-liter six-cylinder 160-horsepower engine powers the vehicle. We consider it among the best sports cars made.
Are Jaguars Good Cars, Best Sports Cars: #2. Jaguar XJR-15 (1990-1992)
The Jaguar XJR-15 runs on a 450-horsepower 6-liter V12 engine. It could go up to 60mph in 4 seconds with a top speed of up to 191 mph. It was a prototype of the Le Man-winning XJR-9 and is practically a race car for the road. Only fifty-three Jaguar XJR-15s were ever made.
Are Jaguars Good Cars, Best Sports Cars: #3. Jaguar Project 7
The Jaguar Project 7 is seen as the fastest Jaguar ever manufactured. The F-Type largely influenced its production as a tribute to the seven times the Jaguar won the Le Mans race.
It has a 567 supercharged 5.0-liter engine that can go up from 0-60 mph in 3.8 seconds, and its top speed is 186mph. This model is a limited edition car with only 250 made.
Are Jaguars Good Cars, Best Sports Cars: #4. Jaguar D-Type
Jaguar D-Type came as a futuristic design at its time of production. It was composed of a monocoque alloy of magnesium. Using magnesium alloy gave the car strength without massively contributing to car mass.
It has a 250 horsepower 3.4-liter 6-cylinder engine that could go from 0-60 mph in 5.7s, and its top speed is 160 mph. Jaguar D-Type won the Le Mans race three times.
Are Jaguars Good Cars, Best Sports Cars: #5. Jaguar E-Type
The E-Type is arguably the best-looking classic car ever. Production year was between 1961 to 1975. The car was initially powered by a 3.8-liter six-cylinder 265-hp engine but was upgraded to a 4.2-liter six-cylinder 272-hp engine.
FAQs On Are Jaguars Good Cars
Who Makes Jaguar
Jaguar is a British luxury vehicle brand by Tata Motors. Please note that Jaguar Land Rover is a subsidiary of Tata motors, with Tata sons being the largest shareholder since 2008.
Are Jaguars Reliable
Yes, depending on the model, Jaguars are relatively reliable. In recent years Jaguars have recovered from their poor reliability ratings to become a reliable car brand. In Drivepower's 2021 power brand survey Jaguar as a brand came 7th out of 29 brands. However, Repairpal still ranks Jaguar 29th out of 32 car brands with a rating of 2.5 out of 5.0.
How Much Is A Jaguar
Jaguars are expensive luxury vehicles. The cheapest Jaguar available is the Jaguar E-Pace, at $42,000.
Where Is Jaguar Made
Jaguar headquarters is located in Coventry, United Kingdom. The company has several production points in China and India, but most of its production is in the United Kingdom.
Is Jaguar A Good Car
Most users have expressed satisfaction with their Jaguars despite the lousy expert ratings. They have a low chance of needing severe repair work and have a 5-year warranty or 60,000 miles.
Are Jaguars Expensive To Maintain
Yes, maintaining luxury cars can be very expensive. Maintaining a Jaguar will cost you about $1000 annually. That is quite a lot for an average citizen.
Where Is Jaguar From
Jaguar is owned by the British luxury car company Tata Motors. They took over Jaguar and Land Rover from Ford in 2008. Most of the production occurs in the U.K., China, and India.
Is Jaguar British
Yes, Jaguar is a British brand with headquarters in Coventry. It is one of the best British car brands to hit the market.
Which Jaguar XK8 Is The Best Years
Many car owners believe the 2003 to 2006 models are the best Jaguar XK8 years. These years saw unique designs and powerful Jaguars.
When Did Ford Buy Jaguar
Jaguar and Land Rover were both bought by Ford in 1999 and 2000, respectively. But, both got sold to Tata Motors in 2008, and it still belongs to Tata Motors.
Why Are Jaguars So Cheap
Jaguars are cheap because they are Luxury vehicles, and like most luxury vehicles, they lose their value quickly. Maintenance Cost is another reason potential buyers fear buying used Jaguars. Unlike other luxury car brands like BMW and Mercedes, they are not popular.
Is Jaguar American Made
No, Jaguar is a British-made car with headquarters in Coventry. They have several manufacturing plans in India and China, but most of their production is in the United Kingdom.
Is Jaguar A Luxury Car
Jaguar is a British-manufactured luxury car brand. It is pretty expensive to buy a brand-new Jaguar, and maintenance Cost is also on the high side. Jaguars are also comfortable cars with modern infotainment and safety systems.
Is Jaguar F Pace Reliable
In its last appearance on the Drive power survey in 2019, Jaguar F-Pace came 40th. Reliability information for this Jaguar model is scarce, so we cannot draw an exact conclusion on its reliability rating.
Why Are Jaguars So Unreliable
According to Repairpal, Jaguars are unreliable. This unreliability is primarily because of its high maintenance cost. Repairpal ranks them 29th out of 32 car brands with a 2.5 over 5.0 score.
Are Jaguar Parts Expensive
Jaguars are luxury cars. Thus, their parts are costly. They are also expensive to maintain, costing about $1000 annually.
Conclusion On Are Jaguars Good Cars
Jaguars are very exquisitely designed cars. They have an extensive history of manufacturing some of the most prestigious cars ever. Their eye-catching nature can tempt just about anyone to want to own them. But purchasing them depends on how much they cost and your answer to the "Are Jaguars good cars" question.
We wrote this article to help you unravel the mystery of Jaguar cars. Forming your personal opinion of the Jaguar brand and the vehicles they offer will require a lot of information. It can be a very time-consuming task. We have made it easy for you, gathering all the necessary information, so you don't have to go through the stress.