Are Jeep Wranglers reliable? The Jeep Wrangler is most likely one of the first vehicles that come to mind when you think about Jeep. This well-known model was just updated for 2018. Its inside has been overhauled, and its outside style is new. The Wrangler's outstanding off-road performance hasn't changed.
However, even ardent Jeep supporters would admit that the company is not renowned for its dependability. The Wrangler has superb off-road performance, no question, but how does it hold up over time? According to Consumer Reports, the Owner Satisfaction score for the Wrangler was excellent, but its reliability score was excruciatingly poor.
Is The Jeep Wrangler Trustworthy?
Consumer Reports awarded the 2019 Jeep Wrangler a reliability rating of 12/100. Additionally, it ranked among the three least reliable vehicles of 2019, according to the website. Reviews praised the truck's amazing engine and off-roading abilities. Unfortunately, the Wrangler has more drawbacks than advantages.
Reviewers observed that the Jeep's terrible steering led to its continued rough handling. The Wrangler moves more like a truck than a road-ready SUV. Many people were also irritated by the loud wind noise that could be heard inside moving cars at high speeds.
Recalls
There are nine active recalls for the 2018 Jeep Wrangler. The defective cruise control feature is the most serious recall. After being activated, some cars' features cannot be turned off. The recall involved around five million automobiles and was announced in May 2018.
The NHTSA also started investigating a few 2018 and 2019 Wranglers earlier this year.
Bad frame welds were thought to be present in about 270,000 Wranglers, adversely affecting the Jeep's steering. Even if it hasn't progressed to the point of a recall, it remains a serious safety risk. Thankfully, this problem hasn't resulted in any incidents.
How Often Do You Need Jeep Maintenance?
We looked at how frequently major unplanned maintenance was required for the vehicle during three years to determine the frequency of significant maintenance. This serious maintenance item is a costly system breakdown that must be repaired (often a part or component costing above $1,000).
It should be emphasized that even while we analyze this data by make and model, driving style, vehicle condition, and mileage undoubtedly affect outcomes. Different frequencies of maintenance are needed depending on the vehicle. While newer cars can go longer between services, older vehicles may require more frequent maintenance.
By looking at a vehicle's frequency score, you may determine how long it can go without good maintenance. A frequency score reveals how frequently a certain vehicle needs major repair over a three-year period. If an automobile has a maintenance frequency score of 3, for instance, it needs major repairs every year because the score is calculated over three years.
The amount of time it can go without major maintenance services depends on how close the frequency score is to zero. The frequency score for a Jeep Wrangler is 0.75. This indicates that the Jeep Wrangler is significantly better than the average, given that the industry average is 1.3.
It's important to note that many trustworthy cars could also need frequent yet reasonably priced maintenance. For instance, many domestic brands have higher maintenance visits but lower overall costs (since labor and parts expenses are typically cheaper for domestic brands). This doesn't imply that cars break down less frequently, but it shows that when they do, the problems are usually fairly simple to remedy, perhaps even more significant.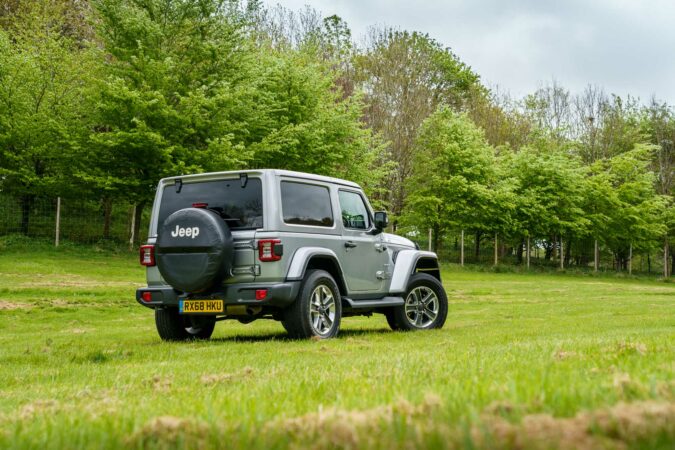 Jeep Wrangler Years To Avoid
2007 Jeep Wrangler
The 2007 Jeep Wrangler had problems on several fronts. This model year also experienced 10 recalls that affected millions of Wranglers and had issues with the fuel system, steering, and more. According to the National Highway Traffic Safety Administration, this model year's most prevalent concern was steering issues.
The NHTSA identified numerous airbag problems. In actuality, a significant recall was brought on by the airbags. Death wobble famously experienced by Jeep Wranglers was the most often voiced concern. The fatal wobble was site visitors' most frequently reported issue, with an average repair cost of $880.
Numerous engine problems were also mentioned by users on the NHTSA's website and CarComplaints.com. Owners who experienced complete engine failure reported that the repairs cost roughly $4,400. The NHTSA also reports multiple brake issues with this particular Jeep Wrangler year.
2008 Jeep Wrangler
The 2007 Jeep Wrangler has the same problems as the 2008 model, such as malfunctioning airbags that led to a significant recall. Despite having nine fewer recalls than the 2007 model, the 2008 model has much more entries on CarComplaints.com.
Once more, the entire vehicle was afflicted by these problems, but the infamous death wobble was one of the more serious ones. According to CarComplaints.com, the fatal wobble was the second most frequent problem, and repairs were roughly $800.
The Totally Integrated Power Module (TIPM) failure for the 2008 model was the largest problem, though. Owners had to spend $960 to repair the TIPM, which broke down frequently.
Excessive engine oil consumption was one of the 2008 Jeep Wrangler's more expensive problems. CarComplaints.com estimates that owners had to spend $5,050 to fix the issue.
The NHTSA also noted many faults with the drivetrain, fuel system, and steering.
2012 Jeep Wrangler
The 2012 Jeep Wrangler has received the most complaints overall, despite being newer than the 2007 and 2008 models. It shares the record for the most recalls (10), including one of the biggest of its kind.
Similar to the prior models, airbags were the primary problem. However, a new problem with the airbags in the 2012 Jeep Wrangler also led to a new recall that impacted millions of vehicles. The 2012 Jeep Wrangler doesn't experience the deadly wobble as frequently. The 2012 model, however, continues to have a lot of the same problems as the 2007 and 2008 models.
For instance, the TIPM was likewise prone to failure and required an average of $1,300 in repairs. Additionally, a regular engine issue required many drivers to pay $4,400 for a complete replacement.
Many owners also experienced heating problems, which cost roughly $1,000 to repair. Many of these problems also affected relatively new Wranglers. The NHTSA also noted a number of drivetrain issues that affected new vehicles.
Despite the fact that every car is unique, the Jeep Wrangler has generally received positive feedback from its owners. But when looking at older models, make sure to do your homework and understand the symptoms of difficulty.
Best Jeep Wrangler Year
There are Wrangler years to stay away from, just as there are happy years where the model performed better than expected. Contrary to popular belief, some of the best Jeeps on the market now are older model years. We'll explain why.
TJ And YJ Generations
The most durable and long-lasting Jeeps available were those produced between the 1980s and the 1990s, especially the models produced between 1987 and 1995. The new and better quality, which featured components like roll bars, greater safety measures, and improved suspension, is one of the reasons why the vehicles from these years did so well.
These Jeeps were still going strong and are still going even at increased mileage. The ones still in use are operating properly, albeit perhaps needing some parts updated. Nevertheless, these Jeeps can survive a lifetime with regular maintenance due to the robust frame and generally well-built structure.
2019 Jeep Wrangler
With the 2019 model's stronger axles and locking differentials, Jeep managed to pull itself together despite all of the challenging years. Additionally, there was a significant upgrade to the safety features, including a stronger roll cage and an enhanced airbag system, which helped the brand regain its prominence.
Jeep Wranglers Problems
In a nutshell, Jeep Wranglers do, on average, experience more problems than the majority of other cars. While the longevity of Jeep Wranglers is not something you need to be too concerned about, you will encounter several issues while owning one. Here is a list of some of the problems that frequently affect Jeep Wranglers:
Are Jeep Wranglers Reliable, Common Problems #1: TIPM Error
The car may be unable to start due to a defective Totally Integrated Power Module (TIPM), which can also interfere with the proper operation of key functions (i.e., headlights, fuel pump, and windshield wipers). Simply put, a malfunctioning TIPM may give the motorist the impression that their car is possessed.
Failure of the TIPM is a typical issue with 2008 Jeep Wranglers. In fact, it has been an ongoing issue with tens of thousands of FCA cars built between 2007 and 2015, including third-generation Wranglers (2007-2015).
Repairing a defective TIPM typically costs between $900 and $1300, but depending on how serious the problem is, the cost may be much more. Due to a class action lawsuit brought by affected owners, FCA has resolved the issue with the malfunctioning TIPMs in Wranglers and other models.
In an effort to fix the TIPM problem with their vehicles, FCA issued a number of recalls. They released a recall in July 2007 that was exclusive to the 2007 Jeep Wrangler and Dodge Nitro. It was discovered that a timing mistake in the TIPM was the primary cause of the stalling in the affected vehicles. The recall made it possible for dealership reprogramming of the TIPM for impacted owners. Sadly, the recall was limited to 2007 Wranglers.
Are Jeep Wranglers Reliable, Common Problems #2: Death Wobble
Among Jeep owners, the death wobble may be the most well-known problem. It affects more than just the 2007 Jeep Wranglers. NHTSA reports indicate that despite its name, nobody has passed away. The problem is characterized by a steering wheel that shakes and vibrates ferociously when a bump is encountered at high speed.
According to reports, the shaking is so intense that it is quite challenging to control the steering wheel. Affected drivers are understandably anxious for their personal safety as well as the safety of their passengers, even though the problem usually goes away if the vehicle slows down or stops altogether.
In fact, the FCA is the target of a complaint that claims the company is negligent in failing to recognize the dangers posed by the deadly wobble. The lawsuit further asserts that FCA allegedly refused to remedy the problem, claiming that any car with a solid front axle is susceptible to death wobble.
Luckily, FCA has finally devised a solution as of August 2019 that entails swapping the outdated steering damper/stabilizer for a new/redesigned part that will eliminate vibrations generated by the front suspension. Customers of FCA have received notices about this campaign.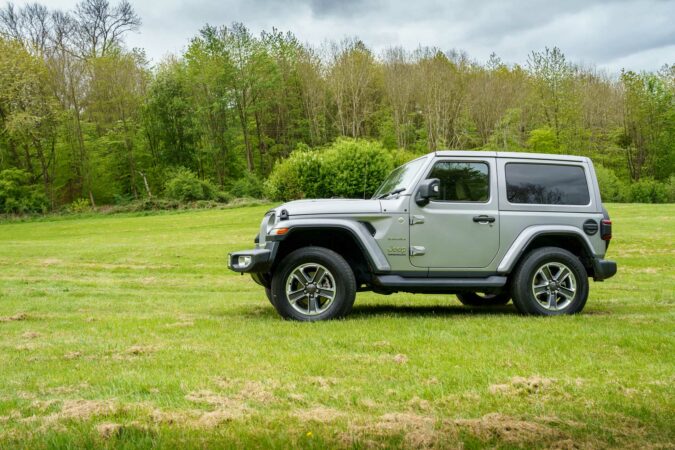 Are Jeep Wranglers Reliable, Common Problems #3: TPS Failure
The engine control module receives input from the throttle position sensor (TPS). In order for the ECM to appropriately adjust fuel metering, ignition timing, and emissions, it communicates how open the engine throttle is at any given time. The TPS's intricate mix of mechanical and electrical components makes it susceptible to malfunction.
The check engine light will illuminate when the TPS malfunctions because its voltage readings will be off. The TPS transmits data to the ECM that alters the transmission's shift points, resulting in unforeseen shifting problems that can be extremely hazardous while driving.
Are Jeep Wranglers Reliable, Common Problems #4: Recalls For Transmissions
The automatic transmission and powertrain have been the subject of numerous recalls on Jeep Wrangler models since their introduction in 2005. The transmission can hesitate or get stuck in one gear. On a freeway, the repercussions of a vehicle getting stuck in one gear could be fatal.
Transmission faults often require lengthy repairs, even though a recall covers the problem, and Jeep pays for the work.
Are Jeep Wranglers Reliable, Common Problems #5: Leaking Oil Housing
Owners of 2014 Jeep Wranglers claim that the oil filter housing would break and degrade in their cars. This frequently caused leaks to spread to the transmission housing and the engine. This poses a severe fire risk and is a highly dangerous situation. The problem is normally solved by replacing the oil filter housing, which can run you anywhere from $114 to $122.
Jeep hasn't yet conducted a recall for this particular issue. For the 2014 Jeep Wrangler, they did issue a technical service bulletin (TSB #SB-10058301-5939). This bulletin explains what steps to take in the event of oil loss, low oil, or oil consumption before doing standard diagnostics.
Jeep also published a Technical Service Bulletin (TSB) (#S1809000007) on engine oil leaks and consumption on March 31, 2021. Still, the National Highway Traffic Safety Administration (NHTSA) has not yet posted the report online. However, owners of the 2014 Wrangler can ask the service department of their nearby Jeep dealer for a copy of this bulletin.
Are Jeep Wranglers Reliable, Common Problems #6: Cylinder Head Problems
The necessity to replace the cylinder head is one of the more serious 2012 Jeep Wrangler issues. Cylinder misfires and an abrupt loss of power have both been noted by several owners. Many of the affected owners have spent thousands of dollars on repairs because the problem seems to be ongoing and recurrent.
For the Jeep Wrangler, aftermarket cylinder head replacements can cost anywhere between $200 and more than $600. Several owners were compelled to replace their whole engines to solve the issue. The problem is said to be brought on by faulty cylinder heads' compression leaks.
On December 15, 2014, Fiat Chrysler Automobiles (FCA) issued a TSB (09-002-14 REV. B) recommending a cylinder head replacement to address this problem. According to the notice, affected owners may be eligible for compensation under the terms of their car warranty.
Are Jeep Wranglers Reliable, Common Problems #7: Damaged Engine
Another important problem, especially for the 2011 Jeep Wrangler, as it necessitated very pricey repairs. When this problem occurred, many of the afflicted owners did not report an illuminated check engine light. They claim that their car started making strange noises all of a sudden. They found that the oil levels in their cars were dangerously low. Some people discovered the problem too late, resulting in serious engine damage that required engine block replacement.
On February 6, 2013, FCA released a TSB (09-001-13) that detailed a technique for determining whether the gas engines on some of their vehicles need Jeep maintenance or replacement. The manual provided professionals with step-by-step diagnostic instructions for handling unusual oil consumption and engine noise. This list featured the 2011 Jeep Wrangler, the 2012 and 2013 model years, as well as other FCA-branded automobiles.
Are Jeep Wranglers Reliable, Common Problems #8: Failure Of The Exhaust Manifold Bolt
During a duty cycle, the manifold is constantly contracting and extending. It might eventually expand further than it can retract. The mounting stud may break as a result, irreversibly changing the geometry of the manifold.
 Additionally, throughout this operation, the bolts are stretched to the point of failure.
Although manifold nuts are inexpensive, your Wrangler may require a new manifold if the old ones aren't changed right away or get caught in the manifold. The typical cost of replacing an exhaust manifold is between $950 and $1,100.
Are Jeep Wranglers Reliable, Common Problems #9: Damage To The Body
Older Jeeps are more likely to have body damage because Wranglers are designed for off-road driving. Fortunately, you don't have to accept the dents and broken body panels and pieces of your first-generation Jeep Wrangler. Raybuck provides a large selection of repair panels for 1987-1995 Wranglers to keep your Jeep in top condition.
Most Reliable Jeep Wrangler Year
For Jeep Wranglers, 2015 introduced some opulent new enhancements. With the 2015 models, the difficulty of keeping cool and comfortable during the hotter years of the 1980s and 1990s has been completely resolved. Wranglers with adjustable seats, climate control, digital radios, and a range of drivetrain choices became available in 2015.
With the addition of new and improved air controls, a choice between hard and soft tops, and updated features, complaints from customers decreased. Additionally, the 2015 model was far more dependable than its predecessors. Prices for 2015 Jeep Wranglers tend to be a bit higher, with most models costing between $20,000 and $30,000.
Jeep Wrangler Safety Rating
The Insurance Institute for Highway Safety (IIHS) conducted tests on the 2022 Jeep Wrangler, and while it had good results overall, it wasn't ideal. In fact, it received the second-lowest possible score in the small overlap crash test, which is minimal.
Additionally, the new side crash test results are equally unimpressive, and the headlamp ratings are unimpressive and inadequate, with no viable alternatives. This is significant because more than half of fatal auto accidents take place at night.
The Jeep Wrangler was also subjected to crash tests by the National Highway Traffic Safety Administration (NHTSA). All of the frontal collision ratings for the 2022 Jeep Wrangler with 4WD receive four out of five stars, including overall front, front driver side, and front passenger side. The Wrangler did not undergo the side crash tests. Only three out of five stars are given for the rollover rating.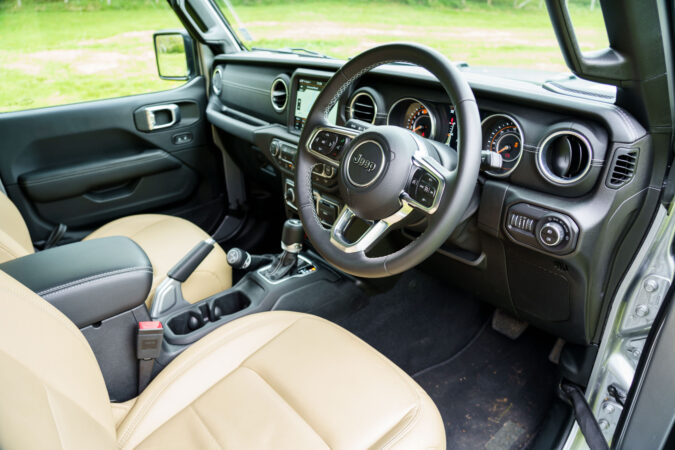 Jeep Wrangler Reliability Facts:
Jeep Wrangler SUV often falls below expectations when it comes to reliability and may not be the most dependable option in its segment.
The Wrangler is susceptible to faults that can result in expensive repairs and has a low rating on RepairPal.
Despite scoring low in reliability ratings by Consumer Reports, the Jeep Wrangler remains a popular SUV with a loyal fan base.
Consumer Reports considered the Wrangler Unlimited "punishing" to drive while citing its poor handling and fuel economy.
The 2023 Wrangler fares slightly better than its predecessor in reliability ratings, scoring a 2 out of 5 in Consumer Reports' Predicted Reliability rating.
Jeep has issued two recalls on the 2023 Wrangler for electrical system concerns and concerns that the engine may shut off unexpectedly while driving.
The 2022 Wrangler has two open recalls for potential engine stalls and compromised side marker lights, while the 2020 model has a whopping 7 recalls.
The National Highway Traffic Safety Administration (NHTSA) has pointed out the increased crash risk of the Jeep Wrangler, despite its ideal off-roader status.
The Wrangler can be prone to electrical malfunctions, suspension faults, transmission issues, turbo or supercharger faults, cylinder head problems, and more.
Consumers should steer clear of the 2012 to 2015 and 2018 to 2019 Jeep Wrangler models and consider adding the 2020 model to that list, considering the high number of recalls it has received.
FAQs – Are Jeep Wranglers Reliable?
Here are some popular FAQs:
Are Jeeps Reliable
Jeep is rated as being 3.5 out of 5.0 reliable by RepairPal, placing it 15th out of 32 car brands. This evaluation is based on the average of 345 different models. Jeeps have higher-than-average ownership expenses as the average annual repair cost is $634.
Are Jeeps Good Cars
The Jeep brand is renowned for offering a wide choice of cars with cutting-edge technology built in. In fact, the company stands out from the competition by providing a wealth of optional features you may add to improve peace of mind. The Renegade and Cherokee have consistently scored highly in crash test ratings among all the models. These two vehicles have both been awarded Top Safety Pick status by the IIHS, demonstrating that they are excellent options for family vacations.
Are Jeep Wranglers Safe
The IIHS gave the Jeep Wrangler Good scores in the four first tests, and the National Highway Traffic Safety Administration gave it a four-star rating overall and in front crash tests.
Why Are Jeeps So Expensive
The manufacturing of the hugely popular Jeep Wrangler is kept low, which maintains costs high despite the strong demand for the vehicle or possibly because of it.
Is A Jeep An SUV
It belongs to a unique category and classification called Jeeps. Since it is a sport utility vehicle, it may be categorized as an SUV, however, it is the most distinctive SUV ever produced.
How Long Do Jeep Wranglers Last
Typically, a Wrangler can travel 280,000 miles before serious issues start to manifest. However, well-kept models last longer than 20 years and 400,000 miles. The Wrangler's durability is enhanced by the fact that it is made for the outdoors and harsh terrain.
How Many Miles Can A Jeep Wrangler Last
Jeep cars typically last up to 15 years and beyond, performing effectively even beyond year five. Typically, a Wrangler can travel 280,000 miles before serious issues start to manifest. However, well-kept models last longer than 20 years and 400,000 miles.
Are Jeep Expensive To Maintain
Jeeps are considered a relatively dependable brand despite its rough-and-tumble reputation. The average Jeep will cost you roughly $634 per year to maintain, which is a little higher than average for a big brand.
What Does Jeep JK Stand For
Contrary to the Jeep CJ model, which served as the forerunner to the Wrangler, where CJ stood for Civilian Jeep, JK is only a technical designation used to distinguish between different Wrangler variants. Jeep Wrangler JK models come equipped with five-speed automatic transmissions.
Are Jeeps Good In Snow
Extreme weather conditions are designed to endure and be handled by Jeeps. Jeeps can transport you securely across muddy ruts, snowdrifts, and slick road conditions due to specific winter tires, increased ground clearance, and all-wheel drives or four-wheel drives.
Are All Jeep Wranglers 4×4
Jeep vehicles that are not all-wheel drive. While the other models are available in 2-wheel-Drive, the Jeep Grand Cherokee and Jeep Wrangler are only available in 4-wheel-Drive. Some models come in 2WD and 4WD variations.
How To Put Jeep Wrangler In 4 Wheel Drive
While the car is parked or moving at less than 45 mph, you can switch from 2 wheel drive high to 4 wheel drive high to place a Jeep Wrangler in 4 wheel drive. You must pull the lever gently yet firmly to engage 4 wheel drive high from 2 wheel drive high.
Do Jeeps Hold Their Value
The Jeep Wrangler excels in this area. It has a great resale value in addition to being easy on your wallet. The Wrangler can keep approximately 70% of its MSRP even after just three years of use. After five years of ownership, the percentage falls to about 60%.
Final Verdict – Are Jeep Wranglers Reliable?
Despite its shortcomings, the Wrangler is well-liked by customers and Jeep enthusiasts. It is a cherished favorite because of its sturdiness and distinctive look. After all, not many vehicles let you take the roof and doors off to improve your off-roading experience. Some pre-owned Wranglers have higher scores if the low reliability concerns you.
Are Jeep Wranglers reliable? The reliability score for the 2011 and 2015 Wranglers is three out of five. The Jeep Wrangler is also highly renowned for its dependability and affordable upkeep. Overall, there is an agreement that the high sale costs connected with these vehicles are well worth it in the long term because they were designed to withstand abuse and stay running.