There are many things to think about when buying a car, including the cost of insurance and maintenance. The Kia Soul is a popular small car that has been on the market since 2008. Young people enjoy the bass, steering wheel controls, and the ability to customize the vehicle independently. But there's more to what qualifies a car as good and you might be asking are Kia souls good cars?
Kia souls are good and comfortable SUVs with good speed and acceleration. Since they are part of the Kia brand, it comes at a bargain price – without sacrificing build quality or reliability. The design also comes with a fun exterior appearance as it takes on an athletic look.
People have all sorts of ideas about the Kia Soul, but one thing is sure, it is hard to ignore their success rate. The brand has been around for a while and has produced decent and affordable cars. Keep reading to discover the features, problems, and reviews.
Kia Soul Price
The Kia Soul is available in two six trims; LX, S, GT-Line, X-Line, EX, and Turbo, with starting prices of $19,290 to $27,890.
| | |
| --- | --- |
| Model | Price |
| Kia Soul Turbo | $27,890 |
| Kia Soul EX | $23,590 |
| Kia Soul X-Line | $22,590 |
| Kia Soul GT-Line | $22,690 |
| Kia Soul S | $21,590 |
| Kia Soul LX | $19,290 |
Kia Soul Interior
The Kia Soul is a versatile vehicle that can be used for various purposes. The vehicle's interior has ample space, making it an ideal choice for those who need to haul large items or lots of people. The Kia Soul features comfortable seating with plenty of leg room throughout the cabin. Front passengers enjoy reclining seats, while the rear bench seat can be folded to create additional cargo space.
Front and rear passengers will enjoy plenty of headroom and legroom, air conditioning, and heating vents throughout the cabin. The new Soul is also more aerodynamic than its predecessor and features a sportier look overall with larger wheels and tires.
Are Kia Souls Good Cars: 2022 Kia Soul Standard Interior
Remote Engine Start
UVO infotainment system and Apple CarPlay support
Bluetooth connectivity
8-inch touchscreen display
Wireless Phone Charger
Dual-Zone Automatic Temperature Control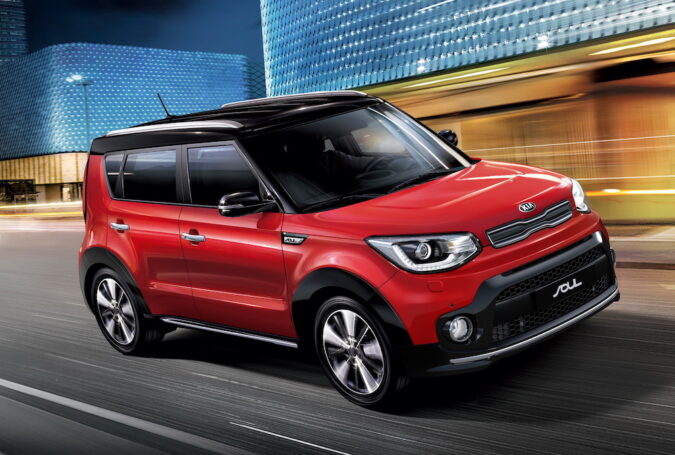 Kia Soul MPG
Kia Soul has 28 MPG within city limits and 33 MPG on highways, a combined mpg value of 30. These are respectable figures for a subcompact vehicle. The turbocharged model gets better up to 29 mpg city/38 mpg highway. It also has more power.
It's not perfect, but the Kia Soul is still an excellent option for someone who needs something small and inexpensive but still wants plenty of cargo space.
Kia Soul Problems
Kia soul Users have reported engine problems like engine failure, knocking, and unusual noise. This often happens when accelerating or decelerating and causes the vehicle to stop. If you hear an unusual noise coming from your engine, the best thing to do is take it in to get checked out by a mechanic.
2021 and 2022 Kia soul cars haven't received many complaints on CarComplaints.com. For the other years, there seem to be a lot of complaints.
Are Kia Souls Good Cars: 1. Kia Soul Not Starting
This issue is common with 2016 Kia souls. Users complain that the issue began after hitting about 10,000 miles. The cause of the problem is unknown, and the company hasn't released any TSB concerning the problem. Affected users claim they replaced the vehicle battery before their cars could start. Kia Soul battery replacement costs about $2,720.
Are Kia Souls Good Cars: 2. Engine Failure
Kia Soul users have also complained about engine failure; this issue is shared with the 2012 to 2016 models. The car will lose power and stop moving abruptly. Records show that the engine failed at around 70,000-80,000 miles. Kia looked into the complaints and made a recall on the 22 of February under recall #SC176.
They discovered that the catalytic converter in some of the 2012-2016 Kia soul cars were destroyed by exhaust gas heat. The damaged catalytic converter affects engine combustion. The pistons and connecting rods get damaged as a result. It costs an average of $4,600 to fix it.
Are Kia Souls Good Cars: 3. Cruise Control Surge
Kia soul uses also repot cruise control surge while driving. It's a situation where the vehicle speed could increase and reduce uncontrollably. According to a review, the vehicle behaved abnormally if he engaged in the cruise control mode. Kia hasn't released a TBS or made a recall to resolve the issue with Kia soul 2018 yet.
Are Kia Souls Good Cars: 4. Knocked Engine
The knocking engine is the most popular issue with the 201 Kia soul vehicles. Uses report that they heard a knocking noise before the car decelerated and stopped. Kia made a recall in December 2020 to sot it out under #SC200. Average repair costs for knocking engine as recorded on CarComplaints.com.
Are Kia Souls Good Cars: 5. Engine Noise
The Kia soul 2013 cars produce clicking sounds in their engine. Clicking noise from the engine is a sign that the engine is about to knock. Uses say they had the noise was very audible so they could hear it while driving and the car speed dopped. To fix the issue, users had to replace the engine, which cost about $5,300. The 2019 recall #SC176 increased the car's warranty to cover the repairs.
Are Kia Souls Good Cars: 6. Steering Problems
The steering column in the 2012 Kia soul cars occasionally makes ticking noises when you turn the steering. Some users claim they heard the noise after driving about 70,000 miles. To that effect, Kia released a TBS in November 2018 with details on how to fix the issue.
The TBS was later revised in 2020, and the latest was in 2021. Users spent $800 on average to fix steering problems on the Kia soul.
Kia Soul Hybrid
The 2020 Soul EV hybrid is a compact electric vehicle that carries the load of a full-size sedan with an enclosed rear cargo area. It seats five passengers and has almost the exact dimensions as the standard Soul. Still, its front and rear bumpers have been extended to accommodate the battery pack and electric drivetrain.
The new generation of the Kia Soul EV debuted at the 2018 Los Angeles Auto Show. It has an electric motor that generates an estimated horsepower of 201 and 291 lb toque. It features a grille-less front theme and advanced LED lighting.
The LED daytime lamps, full LED headlamps, and a front cross-car LED light bar make the lighting system elegant and smooth. It has lightweight wheels designed to move better in the wind with minimal resistance. The sound system is incredible with UVO link connectivity.
The hatchback offers a roomy cabin, a comfortable ride, and fun driving dynamics. The interior is comfortable, and there's plenty of space for cargo and five passengers. Another great feature is the selectable drive modes. You can switch to different modes depending on the terrain.
Kia Soul Reliability
The Soul is known for its sharp handling and responsive electric power steering. It also has strong brakes and a well-tuned suspension, making the ride comfortable even on rough roads. The cabin is spacious and comfortable, with lots of headroom and legroom for front passengers.
Trunk space is above average for the class, but cargo capacity could be better if you fold down the rear seats because they don't fold flat into the floor. The infotainment system has Bluetooth connectivity and a USB port. Kia Soul 2014 was named one of Ward's 10 Best Interiors for the year.
Its ownership cost is about $4,992 yearly, and maintenance cost is about $437, except for engine and transmission repairs. Kia offers value at an affordable price. It has become a popular choice among consumers looking for an inexpensive SUV.
However, the Kia Soul has a mixed reputation regarding reliability. Some owners have experienced problems with their cars, but other owners haven't had any issues at all. The best way to find out if your Kia Soul is reliable is by reading reviews from other owners with similar models.
Kia Soul Trunk Space
The Kia Soul has a rear trunk volume of 24.2 cubic feet, enough for 30 bags of groceries or up to 8 large suitcases. The cargo area is also well-organized and features tie-down points on the floor and cargo trunk mats to protect against dirt and grime while loading and unloading. The rear seats are adjustable.
If you fold them down, you'll create more space in the trunk, giving you 62.1 cubic feet. It also comes with a cargo cover, which is limited to some trim levels.
2022 Kia Soul Specs
5 Seats
4-door
2.0L 4-Cyl Engine 
Front-wheel drive
147-201 Horsepower
31 combined mpg
Kia Soul Safety Rating
National Highway Traffic Safety Administration (NHTSA) tested the 2022 Kia soul: Below are the ratings.
Overall Rating: 4 Stars
Frontal Crash: 4 Stars
Side Crash: 5 Stars
Rollover: 4 Stars
Its crashworthiness based on roof strength, head restraints and seats, headlights, and crash avoidance and mitigation, is impressive. The Soul has several driver assistance features, including lane departure warning, blind-spot detection, and rear cross-traffic alert.
Kia Soul is equipped with automatic emergency braking as part of its optional Driver Assistance Package II option package.
Are Kia Souls Good Cars: 2022 Kia Soul Safety Features
Automatic Emergency Braking Technology
Rear Cross-Traffic Alert
Pedestrian Detection
Head-Up Display
Drowsiness Monitoring
Adaptive Cruise Control
Lane Change Assist (LCA)
Lane Keeping Assist (LKA)
Blind-Spot Collision Warning (BCW)
Forward Collision-Avoidance Assist (FCA)
Rear Cross-Traffic Collision-Avoidance Assist (RCCA)
Kia Soul Towing Capacity
The Kia Soul's towing capacity is 1500 pounds, but Kia doesn't recommend using Soul vehicles for towing. If you damage your car due to using it to pull, Kia will not include the repairs in its warranty coverage. Kia Sorento and Telluride have higher towing capacities; you may try those instead.
Kia Soul Trim Levels
Kia Soul has six trim levels:
Kia Soul Turbo
Kia Soul EX
Kia Soul X-Line
Kia Soul GT-Line
Kia Soul S
Kia Soul LX
The price and specifications vary according to the trim level. The Kia Soul Turbo is the most expensive trim level and has outstanding features.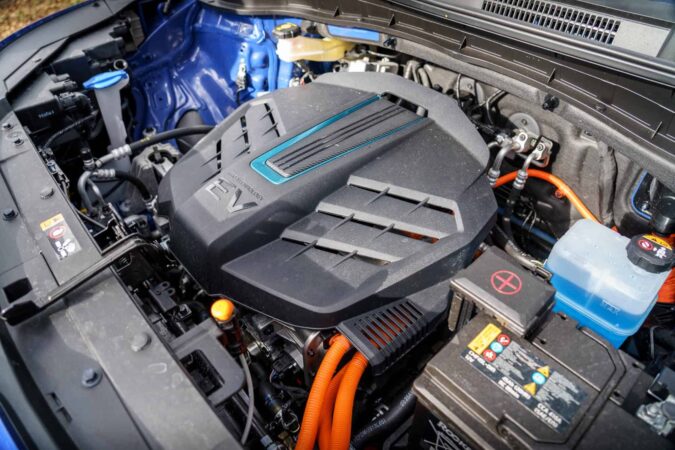 Kia Soul Ground Clearance
Kia Soul has a ground clearance of 6.7 inches which is in the low range for SUVs. This value applies to all the trim levels, so you should be careful when off-roading. Good ground clearance allows vehicles to travel over rough terrain without getting damaged by hitting rocks or potholes.
The higher a vehicle's ground clearance is, the more rugged terrain it can handle without getting stuck or damaged by deep ruts or holes in the road surface. If you're frequently driving over rough terrain or going off-road, then you'll want more ground clearance than someone who drives on smooth highways every day.
Kia Soul Years To Avoid
Kia Soul is one of the most popular subcompact cars on the market, but it has its fair share of issues. According to statistics, the Kia soul yeas to avoid are:
2012 Kia Soul: Clunking Steering Noise
There are 470 NHTSA complaints on cacomplaints.com reporting a similar issue. Owners have reported hearing a clunking noise when twisting the steering wheel. Furthermore, several owners have reported hearing loud rattling noises while driving on roadways or over tiny bumps.
2013 Kia Soul: Engine Failure
2013 Kia soul has 495 NHTSA complaints about engine failure after crossing 85,000+ miles. Uses say they heard noise from the engine, next the vehicle stopped moving. Engine cost them $5,000.
2014 Kia Soul: Engine Failure
Repots on ca complaints.com prove that the 2014 Kia soul engine stopped working after 105k miles. The car is also said to consume excess oil due to the engine issue.
2015 Kia Soul: Engine Knocking
There are 700+ NHTSA complaints about this Kia soul year. Similar to the 2014 Kia soul, uses say the car consumes a lot of oil. Before the engine died, they heard a loud knocking noise from the engine, and then the car stop.
2016 Kia Soul: Engine And Battery Issues
Uses complained that the car abruptly refused to start and they had to replace the battery after 10000 miles. The 2016 Kia soul also has engine problems. The car engine blows up at about 90k miles. Replacement costs users approximately $7,000.
Cars Like Kia Soul
Other vehicles with similar specifications to the Kia soul include:
Mazda CX-3
Jeep Renegade
Buick Encore
Honda HR-V
Honda Fit (it's a good idea to know the best year for Honda Fit)
Kia Sportage
Hyundai Elantra GT
Hyundai Kona
Fiat 500L
These vehicles are subcompact SUVs like the Kia soul. If you like some of Kia soul's specifications but would instead get an alternative, the ones listed here would do. Interestingly, the prices aren't that much apart.
Kia Soul vs Hyundai Kona
The Kia Soul and the Hyundai Kona are two of the most popular small SUVs on the market. Both offer an affordable, practical, and stylish alternative to traditional cars, but which one is best for you? Both vehicles feature a standard 7-inch infotainment display with Bluetooth connectivity and voice control capabilities.
The larger 10-inch touchscreen in both brands' upper trim levels also offers navigation and rear camera mirroring functions. They come with standard automatic transmissions, but you can get them with optional all-wheel drive on some models. Both also have a variety of engine options to choose from. If you want more space, go for a Kia Soul. Hyundai Kona is better for safety.
Price: Kia soul has a starting price of $19,290, while Hyundai Kona SE starts at $21,150.
Fuel economy: Kia Soul has 27 mpg in the city and up to 33 mpg on the highway, while Hyundai Kona has 28 mpg in the city and 32 mpg on the highway.
Performance: Kia Soul has a 2.4-liter base engine with a 1.6-liter turbocharged engine delivering 201 horsepower and 195 lb-ft of torque. Hyundai Kona has a 2.0-liter four-cylinder engine with 147 horsepower and 132 lb-ft of torque.
Which Model Years to Avoid, Ideal Consumers, and Alternatives to Test-Drive
Kia Soul was introduced in the US in 2010 and has become one of Kia's best-sellers.
The 2020 Kia Soul offers great cargo capacities, tech features, and comfortable seating with a reliable hatchback.
The 2019 Kia Soul earned the Cars U.S. News Best New Cars for Teens awards.
According to CarComplaints.com, the 2012-2015 model years were problematic for Kia Soul based on consumer complaints, recalls, and technical service bulletins.
The 2015 model year is considered the worst year for Kia Soul, with engine failures reported most frequently and high repair costs.
The ideal consumers for Kia Soul are those who don't mind the FWD-only configuration and the base engine being weaker compared to others in its class.
The Kia Soul's boxy style might appeal to some, while others might prefer alternatives such as Honda Fit, Jeep Renegade, Honda HR-V, Toyota C-HR, Mazda CX-3, Hyundai Elantra GT, or Kia Sportage.
The price range for a brand-new Kia Soul is $15,988 to $21,988.
If buying a used Kia Soul, make sure to avoid the problematic model years that haven't been remedied to prevent engine problems and high repair costs.
Doing your homework is crucial before buying a Kia Soul or any other car, and considering your preferences and budget is essential in determining the best option for you.
Frequently Asked Questions About Are Kia Souls Good Cars
Here are some popular FAQs:
Is Kia A Good Car
Kia cars are good and generally seen as being affordable and reliable. They offer value-packed, stylish cars at prices that undercut those of more prominent manufacturers. Kia produces many vehicles, including sedans, coupes, hatchbacks, and crossovers. Optima, Soul, and Forte are their popular models. These vehicles offer space, comfort, convenience, and good fuel economy ratings.
How Much Is A Kia Soul
The starting price for Kia soul vehicles is $19,290 to $27,890. The cost of the vehicles depends on the trim level and the year of manufacturing. Newer models are generally more expensive than older models because they have more advanced technology and more modern features that people like to have in their cars (e.g., more powerful engines, more advanced suspension systems, etc.).The cost of buying a Kia soul vehicle also depends on the dealer. Dealerships earn a profit by selling cars, so they need to ensure they are profitable enough to stay in business while still making customers happy. Shipping costs also inflate car prices.
Is Kia Soul An SUV
The Kia Soul is a compact crossover SUV, but it's not exactly a traditional SUV; It's shorter overall and has better fuel economy. If you're looking for something fun, stylish and versatile that's easy on the wallet, this might be the right choice!
How Long Do Kia Souls Last
Kia souls can last 10 to 12 years if well maintained. They're estimated to drive 200,000 miles during their lifetime. Take good care of your Kia Soul by regularly changing its oil and getting regular maintenance checks from professionals. This will keep your car running smoothly for many more miles. Some model years of Kia souls are problematic, and you may have to replace the batteries or engine within the first two years.
How Many Miles Will A Kia Last
The average life of a Kia is between 200,000 and 300,000 miles. The low number applies to cars that daily drivers use, while the higher number applies to vehicles that get the required TLC. The model and year of the car also affect the mileage.
Are Kia Cars Reliable
Consumers highly rate the Kia Soul because of its reliability and price. They have significantly improved their vehicle lineup by adding more fuel-efficient models that compete with other high-quality brands. RepairPal gave Kia cars a 4.0 out of 5.0 reliability rating.
Why Are Kias So Cheap
Kias are not luxury cars, so they are cheap. The company has always focused on making affordable cars for the masses, which means they are always looking to ensure their prices are as low as possible. The Kia Soul is cheap for an SUV but has a respectable amount of standard features.
How Long Is A Kia Soul
Kia Soul cars can be 165.2 inches long and 70.9 inches wide, although this figure may vary depending on the model year. The Kia soul has a wheelbase of 102.4 inches, length of 165.2 inches, width of 70.9 inches, height of 63 inches, and cargo volume of 24.2 cubic feet.
When Did Kia Soul Come Out
Kia soul was first exhibited at the Paris Auto Show in 2008 but wasn't sold until 2009. It first debuted as a concept vehicle at the 2006 North American International Auto Show (NAIAS) in Detroit, Michigan. The latest generation of the Kia Soul is based on an all-new platform, making it significantly larger than its predecessors.
Where Is The Kia Soul Made
The Kia Soul is manufactured in South Korea and is sold in the United States, Europe, Asia, and other regions. The car was unveiled in 2008, and since then, it has sold more than 100,000 units in Canada. In 2013, the second generation of the Kia Soul was unveiled at the New York and Frankfurt auto shows.
Are Kias Expensive To Fix
Kia cars are not so expensive to fix because they're not luxury cars. Its parts are relatively cheaper compared to that of its competitors. For instance, the average maintenance cost for new Kia soul cars is about $437 annually. The cost of maintenance can vary greatly depending on the type of repairs.
How Much Can A Kia Soul Tow
The maximum towing capacity for the Kia Soul is 1500 pounds or more, depending on the model year. It can tow a light pop-up camper, but the vehicle isn't built for towing and not for hauling large items around. If you want to tow a trailer, use a heavy-duty truck.
Conclusion On Are Kia Souls Good Cars
As we have shown, Kia Soul is a good car. This vehicle has many valuable characteristics and benefits that fit in well with anyone seeking vehicles that are affordable, easy to locate and maintain, comfortable, practical, and most importantly—stylish. They have a lot of space for humans and cargo, but their fuel economy isn't excellent. Also, they're not suitable for off-roading since their ground coverage is below 8.