Are Lincolns good cars? The answer heavily depends on what you consider as a "good car". Everyone has different priorities. Some consider cars that are exciting to drive as good cars. While others consider cars that are practical with lots of space as good cars. And of course, reliability plays a huge role as well.
We believe there are three major factors: reliability, safety, and performance. We'll take a look at the reliability and safety rating of Lincoln cars. Afterward, we'll take a look at their current models on offer, delving deeper into their performance, price, and practicality. Additionally, we'll take a look at their ownership costs. And of course, we'll give you our verdict at the end.
Overview Of The Lincoln Motor Company
The Lincoln Motor Company – or just Lincoln for short – is the luxury division of Ford. They were once the epitome of American luxury motoring; spacious, luxurious, and simply comfortable to drive. The Town Car and the Continental helped cement them as one of America's best luxury carmakers.
Unfortunately, today they don't have quite the same reputation anymore. We know that they still make luxury cars, but other luxury carmakers such as Mercedes-Benz, BMW, and Lexus have done better to become the top brands in consumers' minds nowadays.
Lincoln is probably best known for their Town Car and Continental, which are large luxury sedans. But nowadays, their focus has shifted to making luxury SUVs. Which is no surprise with the rising popularity of SUVs in the market.
Now, we're not here to learn their history. We're here to answer the question "are Lincolns good cars?" And to answer that, we believe the first thing we need to look at is their reliability. Keep in mind that we're going to focus mostly on Lincoln's current lineup.
Are Lincolns Good Cars: Are They Reliable?
Taking a look at reliability is important to answer the question "Are Lincoln good cars?" After all, what's the point of making a good car but it won't start in the morning? As with any car manufacturer, Lincoln has made a mix of good and bad cars over the years. Pretty normal for any carmaker that produces cars on a large scale; there's bound to be hits and misses.
So, what's their reliability like? Well, they're the worst-rated car brand in terms of reliability according to Consumer Reports in 2021. Right down there with Tesla, VW, Ford, and MINI. However, they fared much better in J.D. Power's Vehicle Dependability Study. Ranking in the top 10 with a score above the industry average. So, what gives?
Well, discrepancies happen in these reports. Most likely due to the different samples that the two studies use. One study might survey owners with reliable Lincoln cars for the sample. The other may have found owners with cars that were built on a lazy Friday afternoon and ended up with lemons.
Additionally, J.D. Power usually only measures the first year of ownership. It's not surprising for cars to be reliable within the first year, but then problems start appearing after five, or even two or three years after purchase.
So, it's best to take these studies with a grain of salt. And then do your own research into the common problems you might encounter and then decide from there. With that being said, we'll list down some of the common Lincoln reliability problems below. As mentioned, we'll focus on their current lineups, but we'll briefly discuss the problems in their older models as well:
1. Electrical Problems
There are a variety of electrical problems in Lincolns, but the most common seems to be with their media system or what Lincoln calls "MyLincoln Touch". Problems vary from the screen not dimming at night, which can be blinding for drivers. To the reverse cameras flickering when you reverse.
There are even reports of the screen going blank entirely and displaying an error message. Not exactly ideal when you're having a good drive listening to your favorite music.
This comes as no surprise since Lincoln shares the system with Ford, and we've seen this complaint in Ford models as well such as in the Ford Ranger. Here's what one owner in Port Orange, Florida has to say on NHTSA's website about their 2020 Lincoln Aviator:
"Display screen/rear camera goes blank and displays an error message intermittently. Part of image processor was replaced and still occurs, this happens when driving and also when in reverse."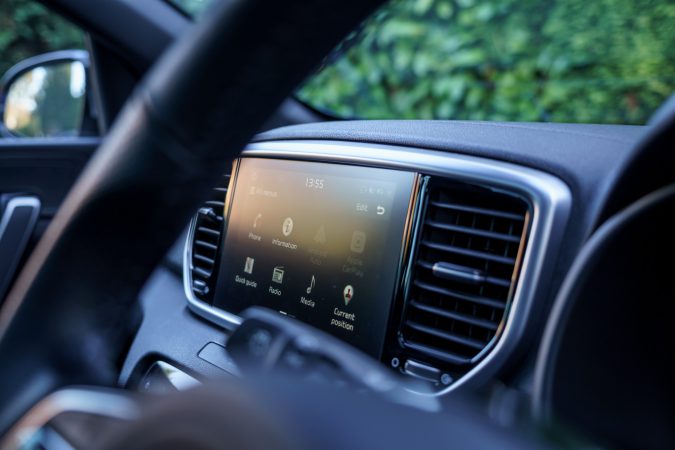 Other complaints include the system jumping through audio sources on its own, freezing even after turning the car off and back on again, and not recognizing phones. This problem was even worse in older models where Lincoln had the bright idea to remove physical knobs, so you can only control the system with the touch screen which freezes a lot.
Lincoln has changed their software since 2014. Additionally, they reintroduced physical knobs and switches for the system as well. But the fact that we're still seeing this problem in recent models suggests that electrical gremlins still plagues their cars. This problem is also prevalent in the Lincoln Nautilus.
2. Transmission Problems In Lincoln Nautilus
The Nautilus is a mid-size crossover SUV and the new version of the Lincoln MKX. Lincoln changed the name to the Nautilus in 2019. And the car now uses a 2.0L EcoBoost four-cylinder engine with 8-speed automatic transmission, as opposed to the V6 engines with a 6-speed automatic.
The new powertrain is more modern, but it's proven to be quite troublesome, especially with the transmission. There are reports of weird transmission behavior, such as rough shifts and loud metal clanking noises when shifting. There are also reports of the car shifting into Neutral on its own, such as this experience of this 2019 Nautilus owner in Wall Township, New Jersey:
"My car had been in twice for repair and computer software update. I was rounding a corner and the engine shifted into Neutral, stopping the car. The pre-collision aid was disabled. Luckily no one was behind me or they would have plowed into my car."
Additionally, we've seen reports of jerky transmissions as well when the car accelerates. It's not quite as widespread as the electrical problem, and there have been no reports of broken transmissions that require a transmission rebuild. However, be aware of this if you're considering the Lincoln Nautilus. We're not seeing this problem in any other Lincoln models, an
3. Brake Problems And Recalls
Another problem that Lincoln owners encounter is with the brakes. While not as widespread as the electrical issues, there are still reports of brakes in certain Lincoln models failing. Here's an experience from a 2020 Lincoln Aviator owner in Lisbon, Ohio:
"With my car in Park, I shifted to Drive and Reverse, and while maintaining my foot on the brake after transferring to Drive or Reverse the car has moved by itself by approximately 3 feet before coming to a stop. Each time this has happened I was on a level surface."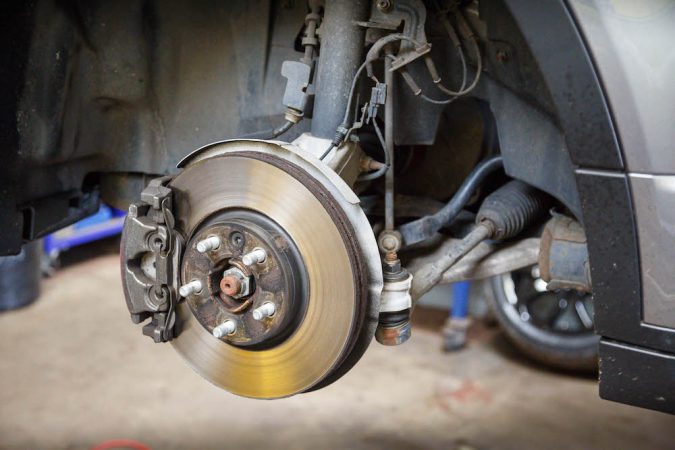 There are other reports of the brakes not engaging even after the driver press on the brake, especially at low speeds. However, this problem is not nearly as widespread as the electrical problem, and it seems to mostly plague the 2020 Lincoln Aviator.
Problems In Older Lincoln Cars
As mentioned, we're focusing mainly on Lincoln cars currently on offer. But just in case you're considering an older model, we'll touch briefly on the common reliability problems the older models have. Here are the common reliability problems we found that you should be aware of:
Door Ajar warning light refusing to turn off in 2011 Lincoln MKT and 2011 – 2013 Lincoln MKX. No recalls regarding this issue, and the only fix is to have the dealer service the switches and modules in the door latch. This costs $250 on average, but a module replacement may be necessary which costs $500.
Limp Mode engaged due to faulty Electronic Throttle Body. Limp mode is when the car deliberately limits engine and transmission performance to prevent damage. This is usually to protect the powertrain, but the 2007 – 2015 Lincoln MKX engages limp mode (which could be solved if you know how to bypass limp mode) due to a faulty throttle body. No recalls for this problem, but Ford (who owns Lincoln) issued an extended warranty program.
The rear tailgate in the 2003 – 2005 Lincoln Aviator is known to crack. This is due to a buildup of water and air behind the window panel, which then corrodes the tailgate causing cracks to appear. The cracks may allow water to enter and soak the trunk floor, and in some cases frying the sensors inside the car. There's no real solution to this except to replace the tailgate and pay out of pocket as Ford refuses to recall the vehicle.
Lincoln is part of the Takata airbag recall. These defective airbags from Takata can cause tiny metal fragments to fly into the occupants when they deploy. This affects the 2007 – 2010 Lincoln MKX, 2006 – 2012 Lincoln MKZ, and 2006 – 2012 Lincoln Zephyr.
Lincoln Reliability: Bottom Line
While older models such as the MKX and MKT have quite a lot of problems, the new ones are surprisingly relatively trouble-free. There are complaints regarding powertrain and brakes, but they seem to be isolated issues and not a widespread problem.
The electrical issues are annoying and widespread, but apart from that, we'd say newer Lincoln cars are reliable. Are Lincolns good cars? In terms of reliability, we'd say they're good.
Are Lincolns Good Cars: What's Their Safety Rating?
Are Lincolns good cars? Well, if you value safety, they're good. They earn top scores in crash tests by IIHS and NHTSA, scoring five stars in almost every test for every car. All their cars get a five-star rating from the NHTSA for frontal and side crashes, with a four-star rating for the rollover crash test by NHTSA.
This means they have good crumple zones, dual-stage airbags, and seat belt pretensioners. Not to mention solid structural integrity. In addition to these passive safety designs, all Lincoln models are available with active safety features such as forward-collision warning, lane-departure warning, and blind-spot monitoring amongst other features. You can expect these features to come as standard in their more expensive models and higher trims.
Are Lincolns Good Cars: A Look At Their Current Models
Are Lincolns good cars? So far, so good. Their reliability rating seems poor at first, but their current models seem to be quite reliable. As mentioned, the most common problem in recent models lies with their media unit. But powertrain, brakes, and suspension problems are few and far between. And when it comes to safety ratings, they're very solid.
Next question is, are their cars any good to drive? They currently make four SUVs in different sizes. Let's take a look at the current cars Lincoln offers and how they stack up against the competition:
Lincoln Navigator
This is the full-size SUV offering from Lincoln; it has seven seats, 440 horsepower from the turbo V6, and a 10-speed automatic transmission. It's also available in long-wheelbase just in case you want more legroom.
That turbo V6 is plenty fast enough, and the interior is lavish and incredibly spacious. Car and Driver noted that the Navigator has 1.1 inches more legroom in the third row than the Mercedes-Benz GLS. Doesn't sound like much, but whoever sits back there will surely appreciate it.
However, the size and weight mean the Navigator won't be sipping fuel. The highway consumption rating from EPA is 21 mpg, which isn't bad but it could be better. To put it into context, that's the same figure as the BMW X7 M50i, which has a 4.4L V8 producing around 80 more horsepower.
Other downsides include a vague steering feel, and it's not very maneuverable. But then again handling probably won't be your top priority. Here's an in-depth look into the 2018 Navigator from Doug DeMuro:
The new models have slightly updated looks, but it's essentially the same car as the one Doug DeMuro reviewed. Prices start at $78,000 for the base model and go as high as $107,000 for the top-of-the-line Black Label long wheelbase.
With a rating of 8 out of 10 from Car and Driver, this is the highest-rated Lincoln model. Keep in mind that the BMW X7 and Mercedes GLS still have higher scores.
As for reliability, the 2020 model gets a 3.5 out of 5 from J.D. Power, which is slightly above average. Meanwhile, the 2021 model hasn't been rated yet by J.D. Power, but RepairPal gave it a 2.5 out of 5. This doesn't sound great but it still ranks 5th in the luxury full-size SUV class.
Lincoln Aviator
If the Navigator is too big, then let's go down a size to the Lincoln Aviator. It has a slightly smaller turbo V6 making 400 horsepower. And Lincoln pairs that with a 10-speed auto transmission as well. Unlike the Navigator, there's a plug-in hybrid version available, which produces a combined 494 horsepower.
The Aviator comes with five seats as standard, but a seven-seat configuration is available. Much like the Navigator, it's also very luxurious, with plenty of toys to keep you entertained. It's basically a smaller version of the Navigator.
Price starts at around $52,000, but the Black Label Grand Touring version will set you back a hefty $88,520. But you probably won't need that, as even the mid-range Reserve trim already includes a panoramic sunroof, 14-speaker sound system, and four-zone climate control. But keep in mind all-wheel drive will cost extra.
As for the hybrid, you might be tempted as it's more powerful and should be more economical. While EPA estimates state around 56mpg highway, the hybrid powertrain is not quite as refined as its rivals. The electric motor doesn't make enough power to lug the weight of the car. And it needs the engine to come on anyway after just about 21 miles.
Let's not beat around the bush, the Aviator simply isn't a compelling package. While cheaper and more comfortable than most of its rivals, we feel like there are just much better options out there.
The Porsche Cayenne and BMW X5 are far more exciting to drive. While the Genesis GV80 represents better value, not to mention it has a better reliability rating. This doesn't make the Aviator a bad car, but when put into context it becomes a lot less desirable.
Lincoln Nautilus
We all have different tastes in cars; some like fast exciting cars, others prefer a car that just floats on the road while swaddling you in leather seats. If you prefer the latter, you might be happy to hear that the Nautilus does exactly that.
It's probably the car that best captures the soft-riding characteristic of old Lincolns. But unlike the old Lincoln Town Car, don't expect a big old V8 in the Nautilus. Instead, the Nautilus comes with either a 2.0L turbo four-cylinder or a 2.7L EcoBoost V6. The basic four-cylinder is plenty, but the V6 will make highway driving effortless.
The 2021 model has an updated interior and we think it looks rather gorgeous. However, there are complaints of some interior parts feeling cheap. This comes as no surprise since Lincoln shares the platform with Ford, and there's bound to be some parts sharing.
That being said, if you're looking for comfort, few mid-size SUVs will rival the Nautilus. The Lexus RX350 and Genesis GV70 come close, but the Nautilus remains king when it comes to comfort. However, the Lexus and Genesis are likely to be more reliable and refined. Additionally, the Genesis comes with a 10-year/100,000-mile powertrain warranty.
If you're looking for something more "athletic", the BMW X3 will probably suit you better. Handling feels more precise and agile, and the M40i trim comes with BMW's wonderful straight-six engine.
Lincoln Corsair
The Corsair has the same strengths as the Nautilus; it's comfortable, the interior feels high-end, and decent equipment, especially if you go for the Reserve or Black Label trim. But it also carries the same flaws as other Lincolns, such as vague steering feel and sub-par fuel efficiency.
The Corsair starts at around $36,000 for the base model. It comes with either a 2.0L or 2.3L engine and front-wheel drive as standard. There's also a 2.5L plug-in hybrid version is also available in the top Grand Touring model. However, this top model starts at around $50,000 before extras, which is not far off the Aviator's base price tag.
The Corsair is a good car if you're looking for a comfortable compact SUV. But the competition is stiff in this segment. Key rivals like the Audi Q5 are simply more satisfying to drive, while the Mercedes GLC300 offers more refinement both in driving dynamics and interior finish.
If you're looking for something more engaging, there's the BMW X3. Even the base model X3 with its 2.0L turbo engine delivers plenty of power. And if you're willing to splurge, the Porsche Macan is an absolute delight to drive. Although don't expect the base Macan to be anywhere near as luxurious as the Corsair.
Are Lincolns Good Cars: Ownership Costs
The final question is of course their ownership costs. While we believe this question doesn't affect whether or not they're actually "good cars", it's important to take a look at ownership costs before you purchase a car.
Despite being a luxury brand, Lincoln is relatively affordable to maintain. According to RepairPal, the annual maintenance cost of a Lincoln is $879. While higher than the industry average of $652, it's still less than its European rivals. For example, BMW owners pay about $968 per year on average. Note that this is the expected cost after the warranty runs out.
Moreover, Ford owns Lincolns and shares parts with Ford. This means replacement parts should be readily available, and in some cases, may be quite cheap.
However, keep in mind that Lincoln's fuel consumption is mostly sub-par. So don't expect to save money on fuel. Additionally, you might lose quite a lot of money in depreciation. Lincoln has one of the worst depreciation rates in the industry.
Expect your Lincoln to lose about 63.6% of its value after five years. For comparison, Lexus typically loses around 40% of its value. So, if you're concerned about resale value, best to stick with Lexus, Mercedes, or perhaps even Porsche.
Lincoln Cars: Facts You Need to Know Before Buying
Lincoln, a luxury division of Ford, used to be a leader in the luxury segment, but is now struggling to be relevant in a market filled with competitors like Lexus, BMW, Mercedes-Benz, and Audi.
Lincoln vehicles have fallen victim to nagging build quality issues, such as balky electronics, bad paint, and poor fit and finish.
As far as reliability goes, Lincoln has a better track record than some of its most formidable competitors, with RepairPal giving the luxury brand a rating of 3.0 out of 5.0, a rank of 24 out of 32 car brands.
The average annual repair cost for a Lincoln is $879 per year, which is way higher than $652 across all models, but higher repair costs don't directly correlate to unreliability.
Lincoln owners can expect to visit the shop 0.4 times a year for unscheduled repairs, which is on par with the 0.4 times average across all models.
The most common problems with Lincoln vehicles include peeling chrome wheels, power steering fluid leaks, body/paint issues, slipping and hard shifting, and rusting running boards.
Lincolns are generally not affordable vehicles in the general scheme of things, with the 2022 Navigator starting at $76,710, while the 2022 Aviator starts at $51,780.
When you compare Lincolns with its fellow luxury competitors, it's clear that Lincolns are generally lower in price.
Lincoln vehicles offer good value if you're only looking for safety, luxury, and comfort. However, if other factors are considered, the Lincolns will fall by the wayside since many other compelling options exist.
Lincolns are some of the most reliable luxury brands available, especially when compared to BMW, Mercedes, Tesla, and more, but it will depend on what you're looking for, and there are many better options than Lincolns, such as the Genesis fleet of vehicles with higher reliability ratings and unbeatable powertrain warranties.
Are Lincolns Good Cars? The Verdict:
So, are Lincolns good cars? As mentioned, the definition of a "good car" varies depending on what you look for in a car. If you value safety, luxury, and comfort, we'd say Lincolns make very good cars.
However, if you value other things, there are certainly plenty more compelling options. If you're looking for something fun to drive, Porsche's and BMW's SUV offerings are far more engaging and satisfying to drive.
While Lincolns are good, you can't deny that Lexus' and Mercedes' feels more refined. And if you're looking for value for money and something more sensible, you can't beat the Genesis lineup with its high-reliability rating and its 10 year/100,000-mile powertrain warranty.
To conclude, are Lincolns good cars? Yes, they are, but their rivals often make more compelling options depending on what you look for.